If you have been looking for some of the boldest accessories to play in, then you must have seen the Fashion to Figure accessory blogger collaboration? You know, the Nadia x FTF Accessories that include wide calf boots, shoes, and hair accessories?
Well, after we shared the collab, we linked up with Fashion to Figure to give the collection a whirl.
In our latest video, we give you an up close and personal review of the newest wide calf boot additions to our closet! If your calves are larger than 16 inches, then you need to tune in!
So, what did you think about this collection and the pieces? Each item in the video is STILL available for you to play in!
But lets' break down the Nadia x FTF Accessories we played in, that are still available:
Buckled Down Faux Croc Heel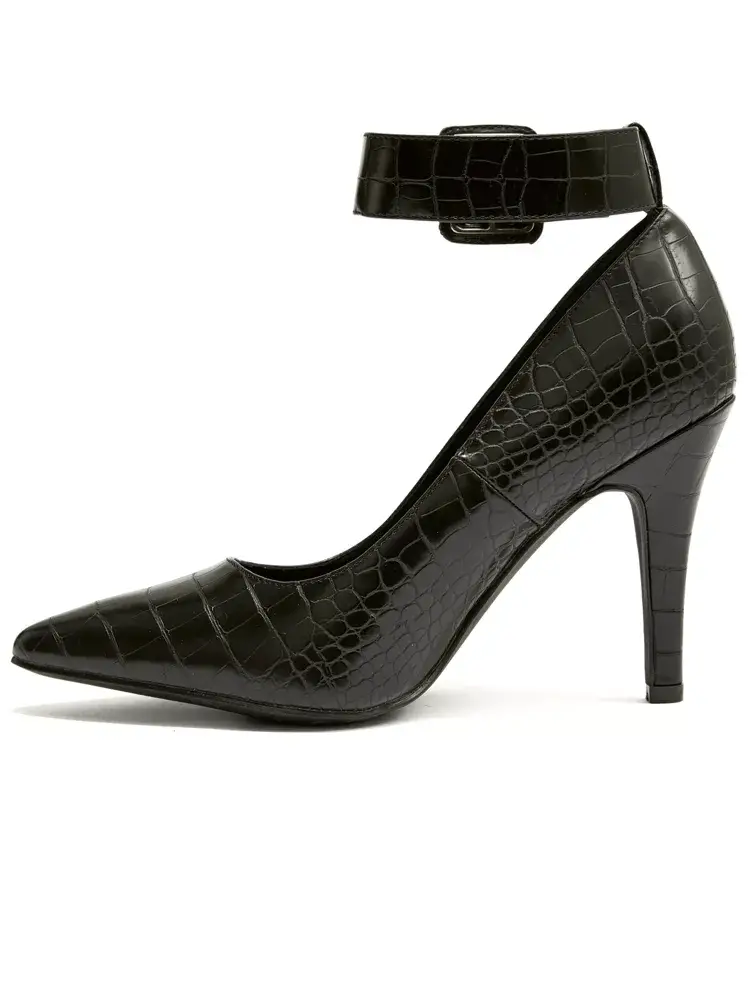 If you're looking for a fun pair of heels that add a little sophistication to your look, then these are a fun contender.
Wide width with a current 5 star rating, these will be a great classic to your shoe collection!
Get these at FashiontoFigure.com
On Point Black Block Heel
From the boardroom to the bar in these, yes? And they are soooo comfortable!
One of the things that we loved about this Nadia x FTF Accessories collaboration, was the thought to lifestyle.
A great block heel allows those who need more polish in their life to take advantage in the collaboration!
Score these at FashiontoFigure.com
Laced Up Black Thigh High Boots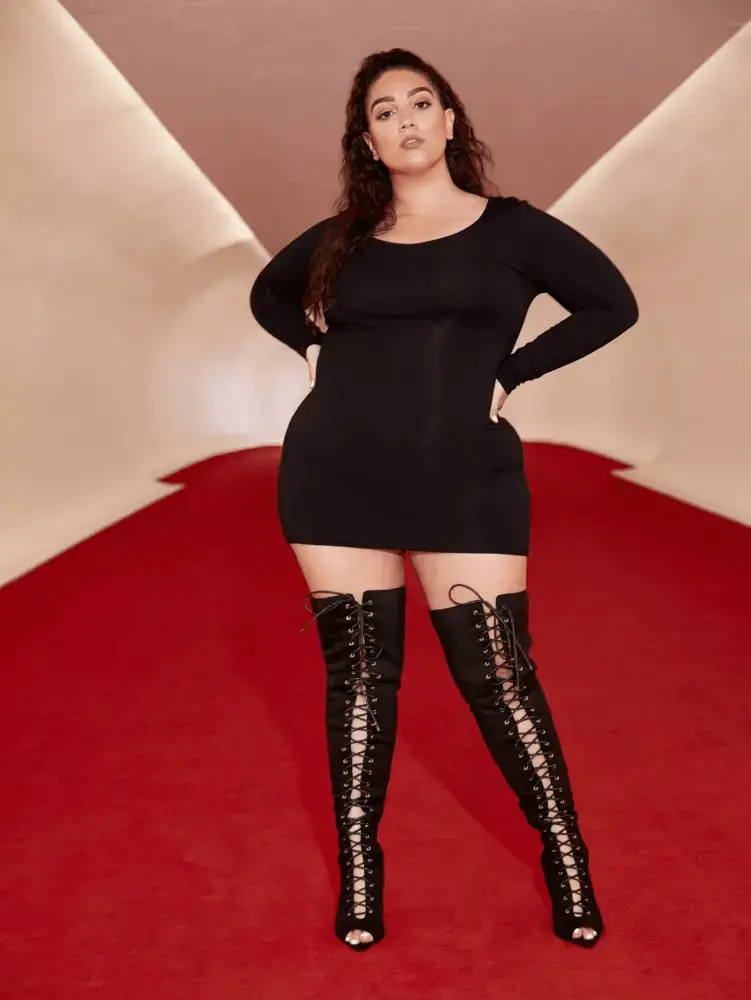 It has taken a long time for us to receive a pair of lace up thigh high boots that FIT.
But with this collaboration, we FINALLY have a pair to play in…
These were slightly larger for my size 16/18 frame. For those of you who are blessed in the calves and thighs, you have something bold and sexy to rock!
Get Yours at FashiontoFigure.com
We did not get these, but are currently drooling over the:
Set It Off Black Faux Croc Lace Up Booties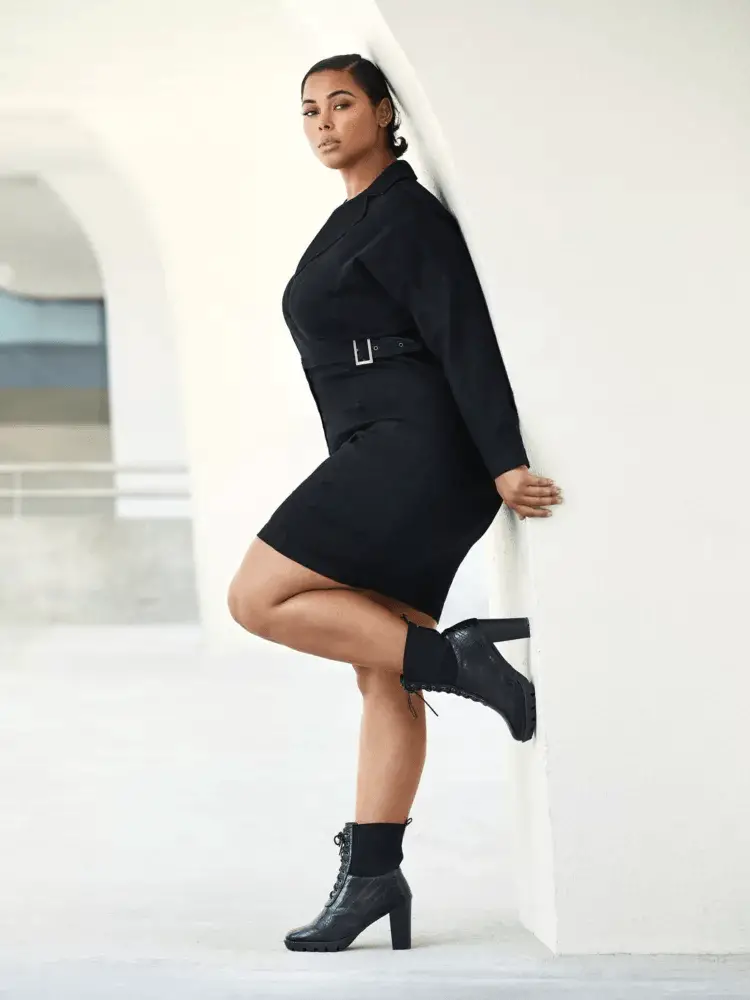 These are so ON TREND and speak to my 80s baby heart. A grown up version of the combat boots I wore in my teens, these are a MUST HAVE.
These pair with a variety of fall and winter seasonal trends, from sweater dresses to fun plus size jeans!
Rock out in these from fashiontofigure.com
A Rider Red Faux Croc Booties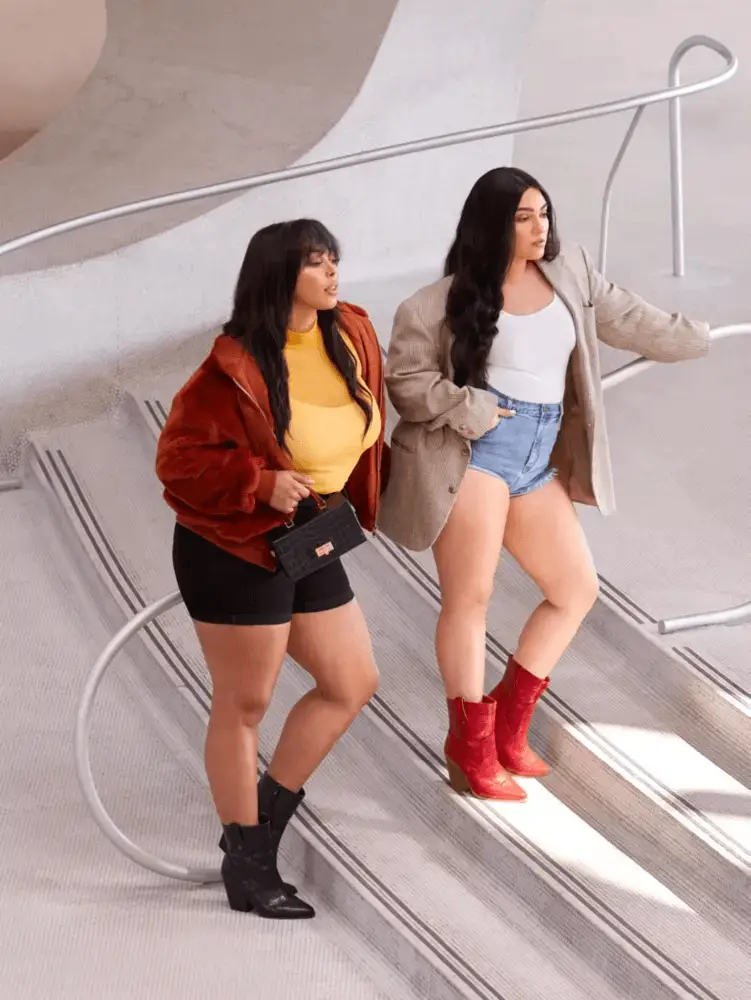 If you love to march to your own beat, then these red croc cowboy booties are the ones you need in your life!
Paired with bare legs or with various cold weather looks, these boots are sure to steal the show, especially in red! They do have black, but that red???
Make these Yours at FashiontoFigure.com
So, what did you think about this collaboration? There are quite a few other pieces from the Nadia x FTF Accessories collection that you can still score!
Shop the collab at FashiontoFigure.com
Did we tell you that these wide calf boots and shoes are available up through a size 12?! Oh yes!
Even better? They currently have a sale going on today! Make sure you also shop and check out the pieces from the SRV x FTF Collaboration, too!
Take $50 off your $100 purchase with code: FTFCASH100
How about that?!
Sound off, let us know what you think about the collection and your current faves!
Do you already have pieces from the collection? Let us know in the comments below!