Hot off the heels of the Nadia x FTF shoe and accessory collab, Fashion to Figure has been shaking things up. What is next for Fashion to Figure? The brand drops their latest blogger collaboration with OG Vlogger, Sarah Rae Vargas, of Ravings by Rae for an SRV x FTF collection.
Staying true to their individual styles, this collab combines "Fashion to Figure's fit expertise with Sarah's wearable glam aesthetic." Giving us a 17-piece capsule collection, Sarah Rae is no stranger to the FTF brand or family…
"This collection with FTF has been in my heart and head for years. It is for every woman that has supported me through the years that deserve to feel cute, comfortable and confident every time they get dressed this season," said Sarah.
Do you know Sarah Vargas from Ravings by Rae?
If you are not familiar with Sarah Rae Vargas, it is important that you get acquainted! An OG in the YouTube space, Sarah speaks candidly about life, fashion, love, and most notably, via her viral sex positive education series on YouTube "Let's Talk About Sex" and her body confidence series "Dear Fat Girl…"
Her style and attitude align with the FTF brand, and we are excited about this partnership. But, are you ready for more plus size fall fashion that will definitely sell out?
The Standout Pieces from the SRV x FTF collection.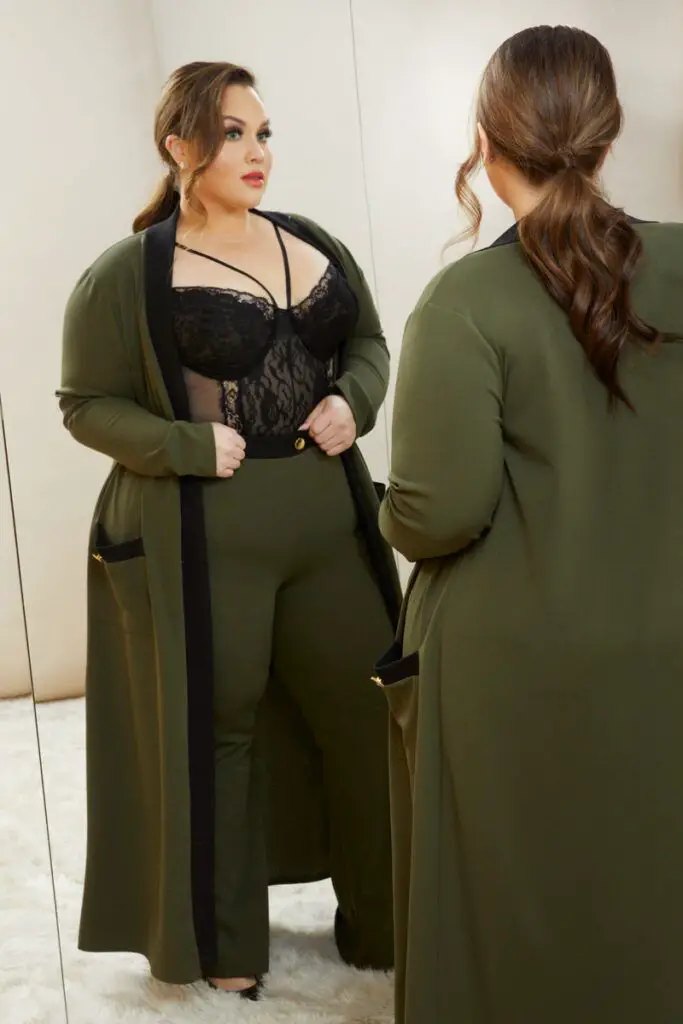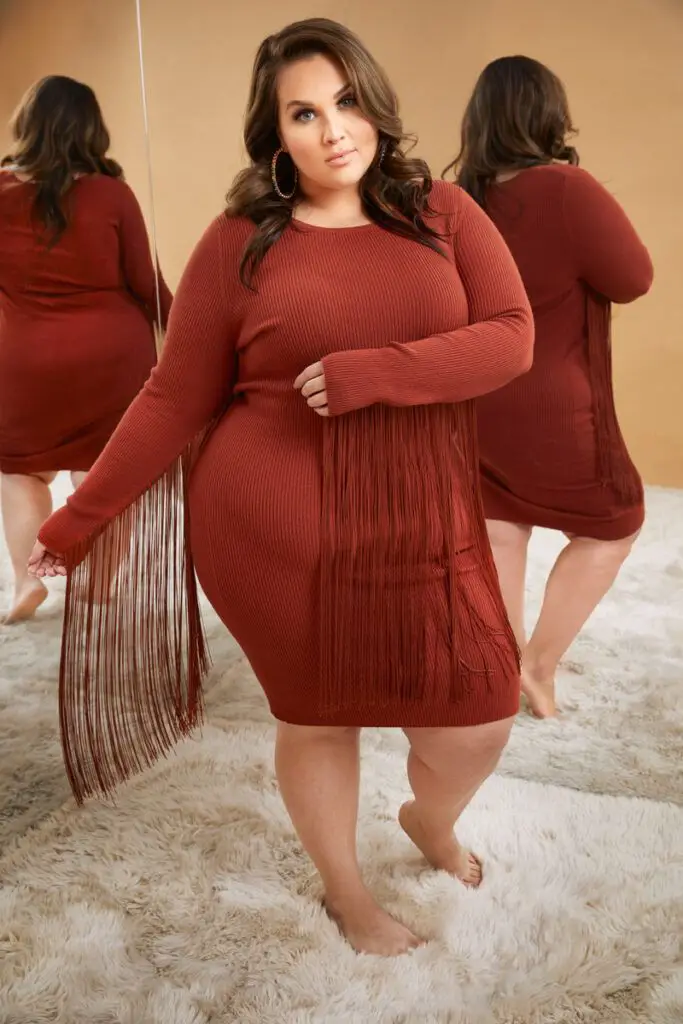 From the SRV x FTF the collection, there are a few early favorite! We are huge fans of the red-orange wrap dress, the burgundy 2-piece, and "self-employed" set!
"I designed this capsule thinking about inspiring the plus-size community to find something to feel great about daily. We might not wake up every day happy with each part of our bodies, but we all deserve a piece of clothing that makes us feel amazing.

I have always given myself the permission to feel confident in any type of outfit. And this collection is about showing up fearless, sexy and vibrant."
You can shop the full collection at FashiontoFigure.com
We hope to see more of these collaborations with Fashion to Figure and other influencers and bloggers. Fashion to Figure has had a long relationship with the community and industry! This series of collaborations are exciting to see from them.
The question is: Who will they tap next? Who could you see rocking a capsule collection with them? There are so many names who come to mind, but we would love to hear from you!
Which pieces from this collaboration have you excited? Let us know!