Last week, we spoke with 11 Honoré about their sizing options and the accessibility in plus size fashion, especially for high end options. Well, one of the highlights of the conversation was how they are constantly pushing mainstream designers to include plus size options. And the latest arrival? DVF in plus sizes, as in Diane Von Furstenberg doing plus size fashion! With the addition of DVF, 11 Honoré's rapidly expanding list of luxury designers has now reached over 65 brands!
Listen…
This is exciting AF. In my past retail life, working on the contemporary floor, I have dreamed of the day for DVF to extend into plus sizes… the silhouettes are classic, especially the CLASSIC wrap dress. And for their launch, they bring the Julian Two Classic Wrap Dress!
This is Exciting, DVF at 11 Honoré!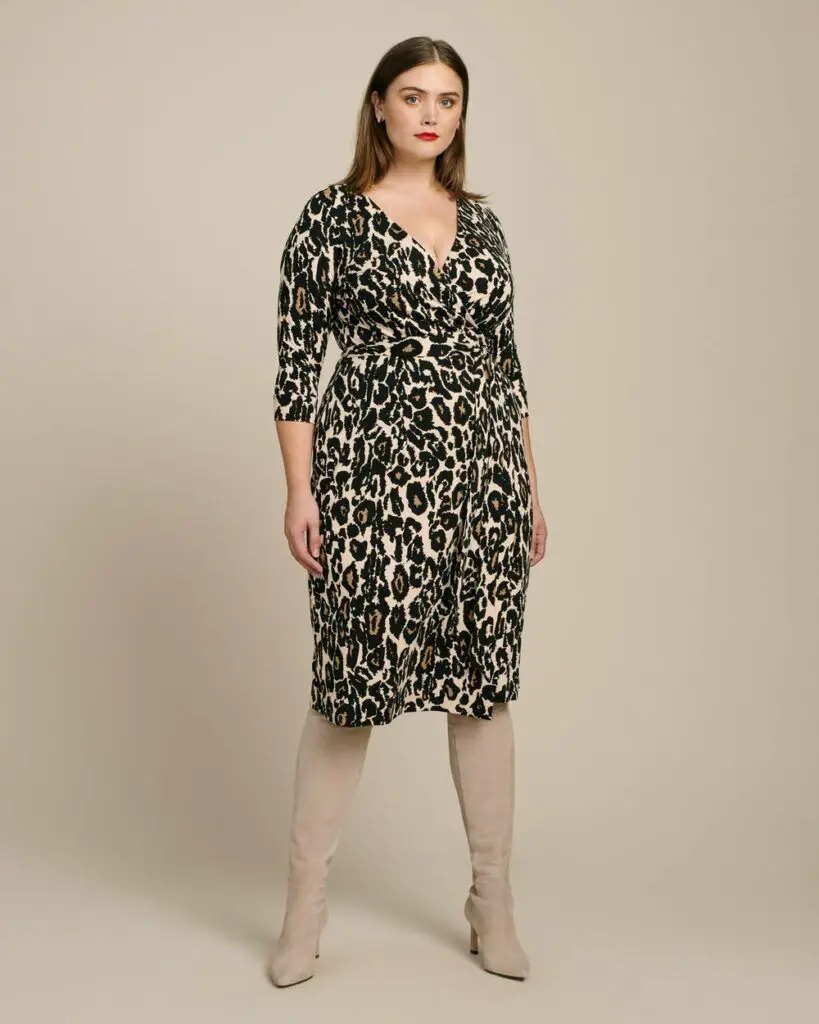 Exclusively at 11 Honoré, the DVF collection gives us plus size women the opportunity to delight in the sophistication that DVF is known for. DVF's mood is known for "balancing femininity with empowerment, sexy with strong."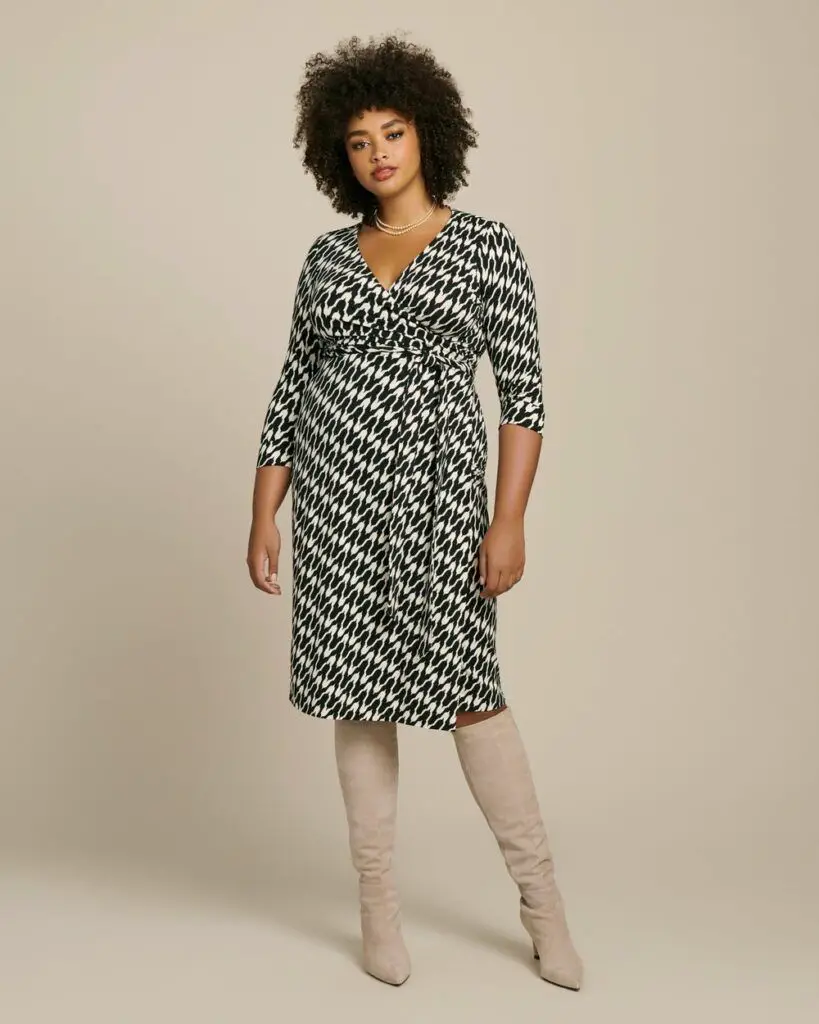 The collection launches with three dresses, the Julian Two Wrap Dress up through a size 24 (hopefully this will change). They did NOT skimp on the details that make DVF special. Pulling from DVF's fabric archives, the wrap dress is a wrinkle-resistant, stretch silk jersey, with three-quarter length sleeves for year-round wearability. We get the bold color palettes, playful prints and the classic silhouettes that DVF is known for at 11 Honoré.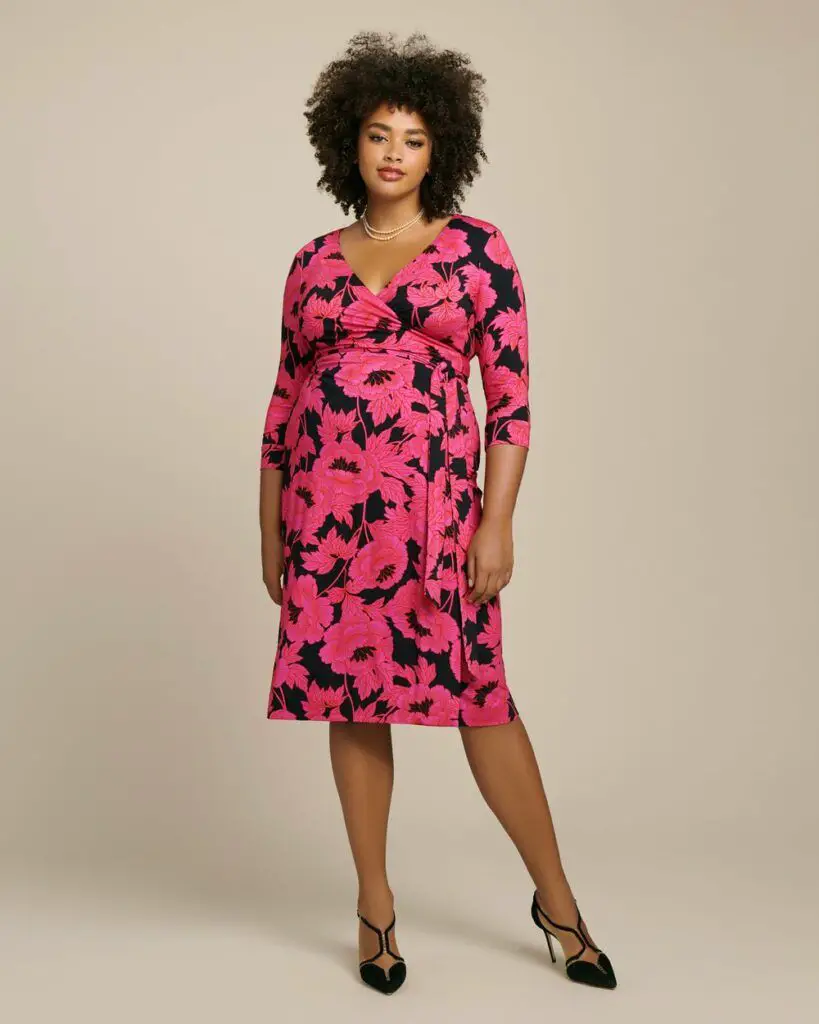 No where else, but at 11 Honore!
You can shop the collection, NOW at 11Honore.com!
Are you excited about this news? What else from the DVF collection would you like to see in plus sizes? As I peruse the DVF site, I see quite a few looks that could easily translate to plus sizes. I look forward to seeing the collection grow, giving us some of the same lifestyle options as the brand has!
Let us know your thoughts in the comments below!