It is really exciting to learn of a designer whose creativity and hard work have given them a platform to expand and grow into their vision. One designer whose work has done just that is TEREA by Andrea Pitter, the current winner of Amazon's Making the Cut.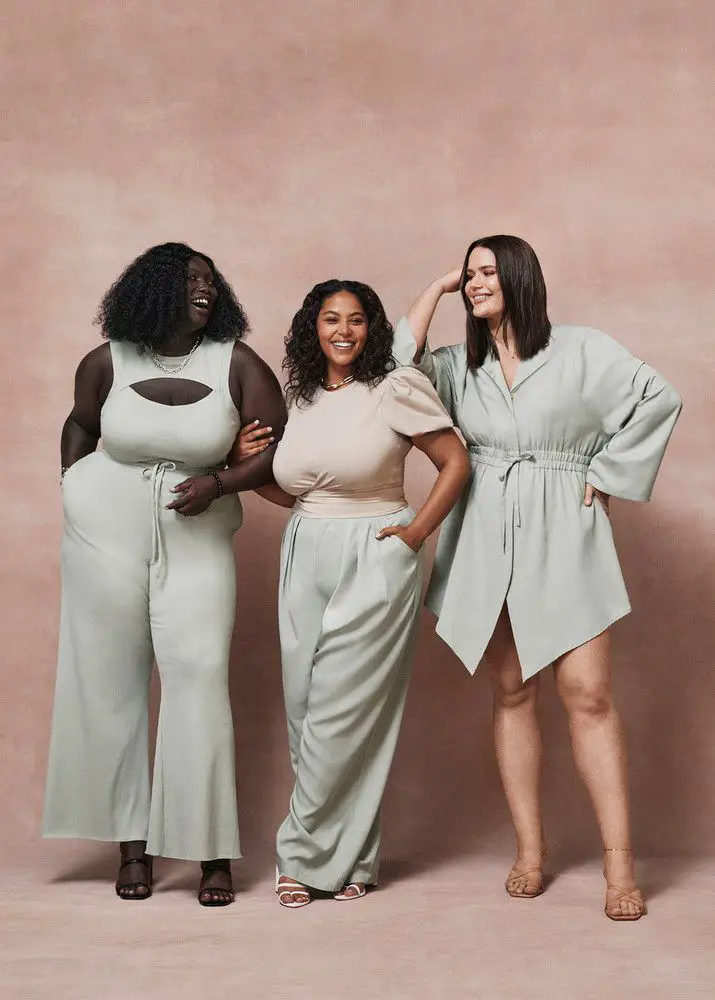 For the past 10 years, Andrea Pitter has built up her bridal line Pantora, with the mission to "transform engaged women into breathtaking brides with her stunning collections of bridal ensembles." It is no surprise that Andrea leveraged her skills "pairing of signature classic silhouettes and modern details" that scored her the win with Amazon's Making the Cut!
And guess what? Andrea's new line at Amazon, TEREA by Andrea Pitter, includes plus sizes up through a size 5X!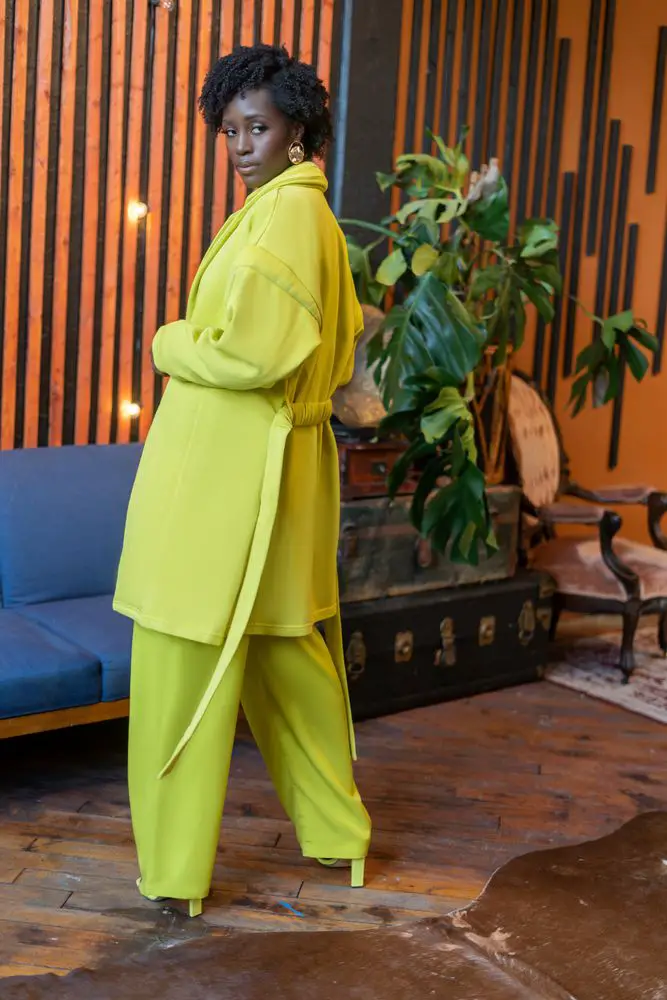 We had a chance to chat with the Fashion Institute &Technology alum, to learn about her experience with the show, a little bit about her background as a bridal designer and why she is a designer that you ought to know!
Meet Andrea Pitter, the Designer Behind TEREA by Andrea Pitter
TCF: TEREA is "size inclusive, sizes ranging from XXS-5X, age inclusive and style inclusive." Was this always intentional? Did Making the Cut help you expand into plus sizes?
AP: TEREA, is my cobrand with Amazon. Inclusion has always been a priority to me since the very first day I started my business and those we are in service to; being intentional is a requirement.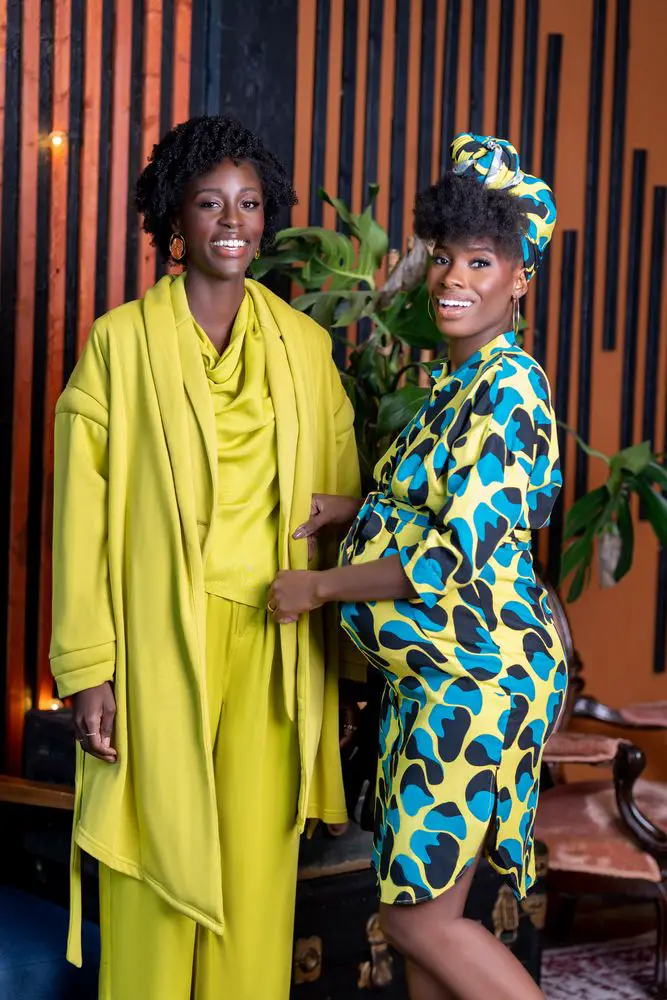 TCF: What do you envision for the TEREA brand? Who is this TEREA customer?
AP: I envision people young and old, near and far and regardless of size donning the brand.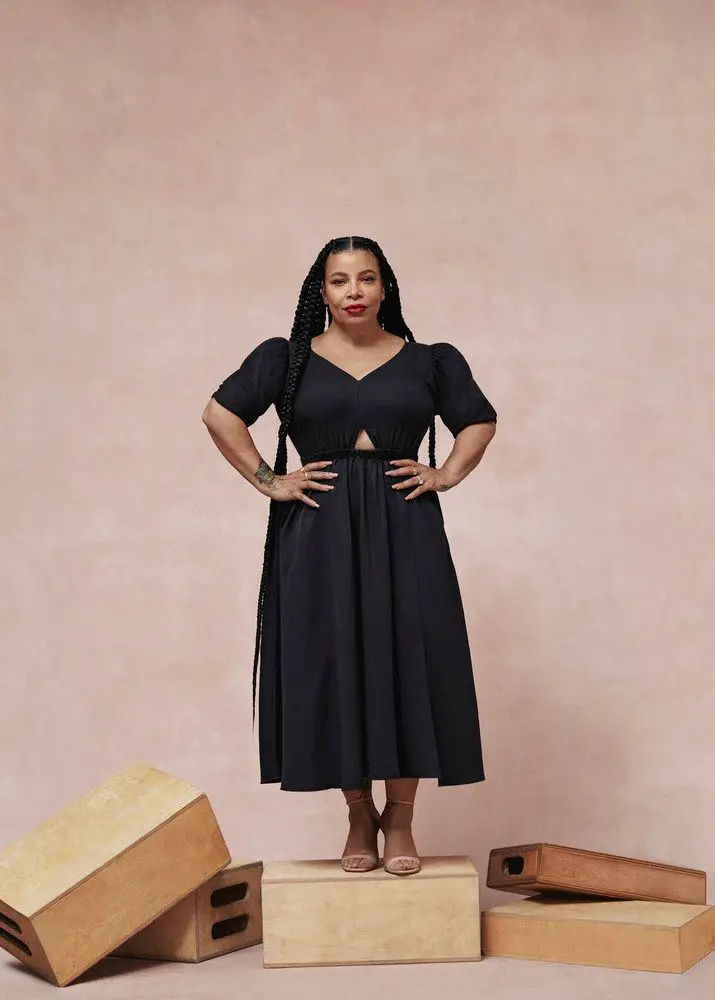 TCF: TEREA by Andrea Pitter debuted on Amazon, where do you envision the brand growing/going?
AP: TEREA is an Amazon backed brand, I just hope for it to touch as many people as possible. I love to see how the pieces are incorporated into a new customer's existing wardrobe.
TCF: Let's talk about your journey, before Making the Cut, how did you get started with designing?
AP: I started Pantora when I was 12 years old. I knew that I wanted to be a fashion designer. I had become obsessed with fashion and clothing construction. Once I graduated college and gained some industry experience, I decided to open my own showroom.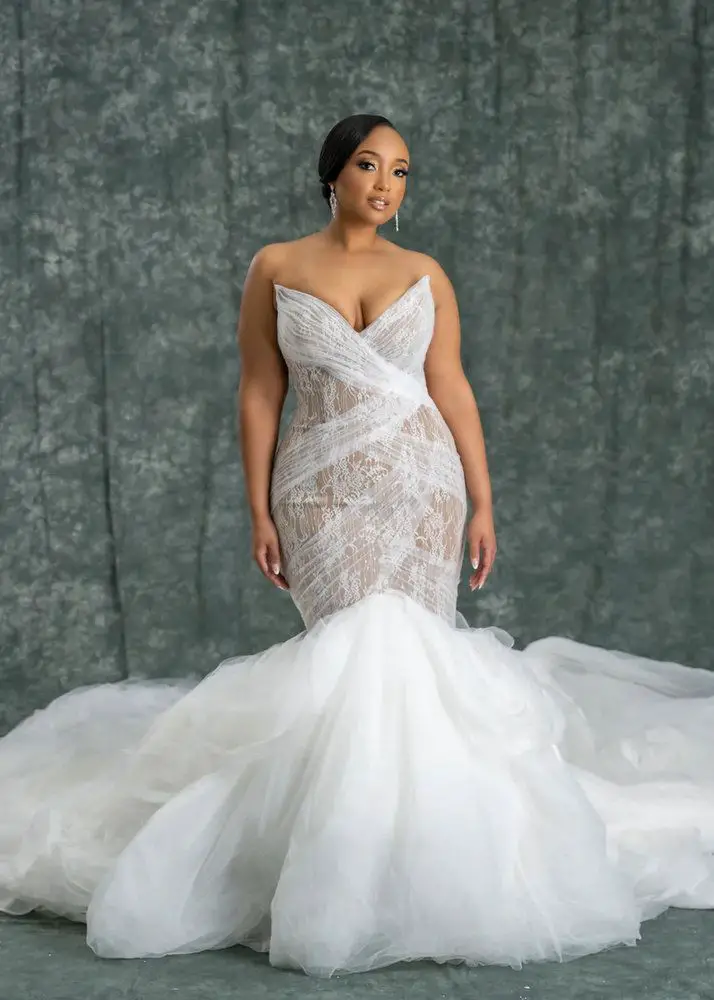 TCF: 12 years old!? Wow, that is so impressive! Can we stay here a bit, so you are a bridal designer first with Pantora; how do you feel this background helped you with your journey with Making the Cut?
AP: I think my entrepreneurial journey helped me with Making The Cut. I have been relentless in my pursuit towards success. I've had long days, even longer nights. My ability to pivot and get to the end of difficult situations is what prepared me for my journey on Making The Cut.
TCF: Were you catering to plus size brides before? What is one thing you've noticed about designing for plus brides that many other brands miss?
AP: I was catering to plus size brides before the show. One thing I noticed about designing for plus size brides, and any bride really is that they essentially all want access to the same designs. Every one of our dresses has the ability to be ordered in size; which is very rare for the bridal industry.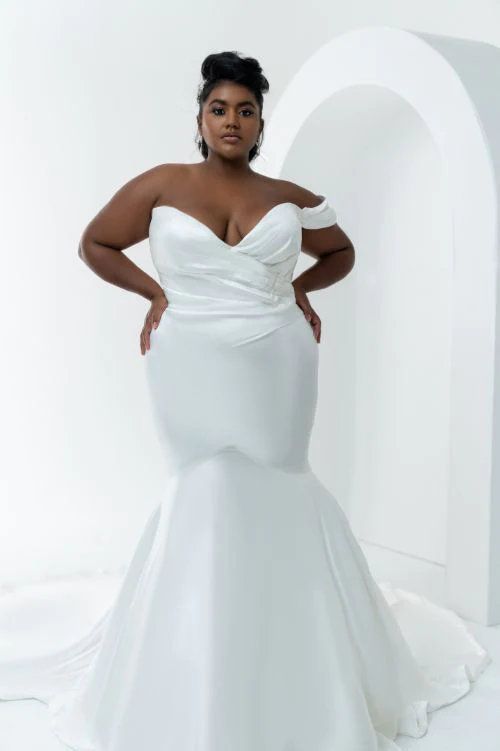 TCF: When we talk about inclusivity, I've noticed diversity being called out in your marketing- very intentional, could you share your thoughts around this?
AP: I would love to not have to call out diversity, however, many women who are searching for special garments don't necessarily see themselves, and can make the assumption that the clothes are not available to them and it's important for me to lay out the facts in our marketing.
The facts are that we go up to a size 44 in bridal, and if we ever found that we needed to make accommodations, for anyone else those accommodations would be made.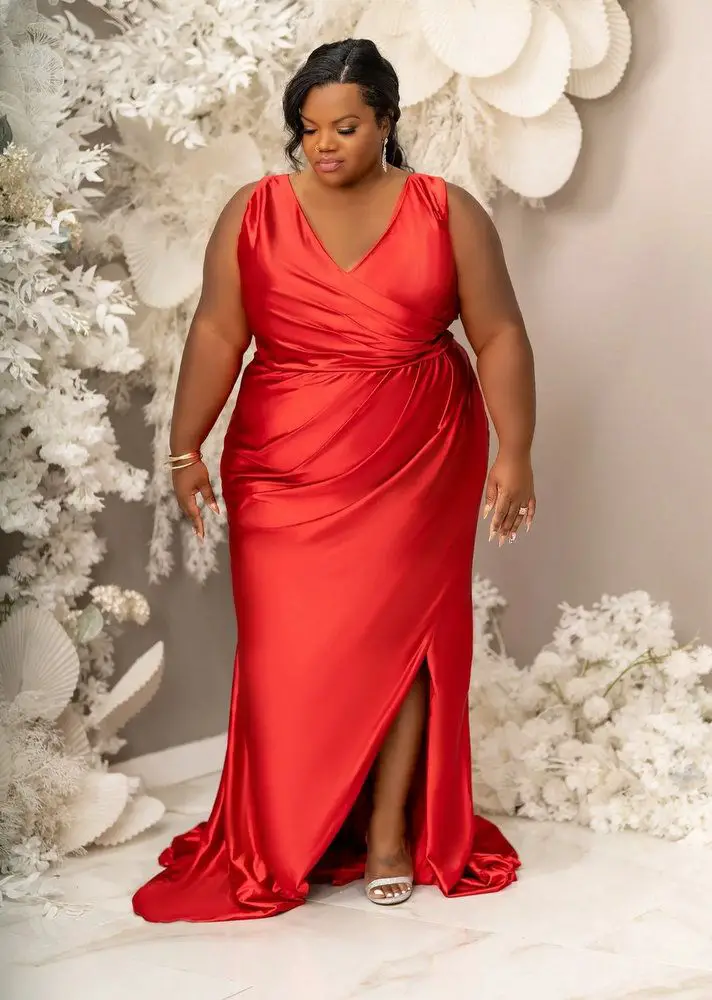 TCF: Well, Andrea you sure have caught our attention and we are so excited to have learned so much about you. Is there anything else we should be on the lookout for?
AP: We created a Bridesmaids line that goes up to a size 44 and I've always felt that it ain't no fun unless the bridesmaids can have some. It's really great to include the entire bridal party and eliminate some of the struggles that they might have encountered while shopping for entourage dresses.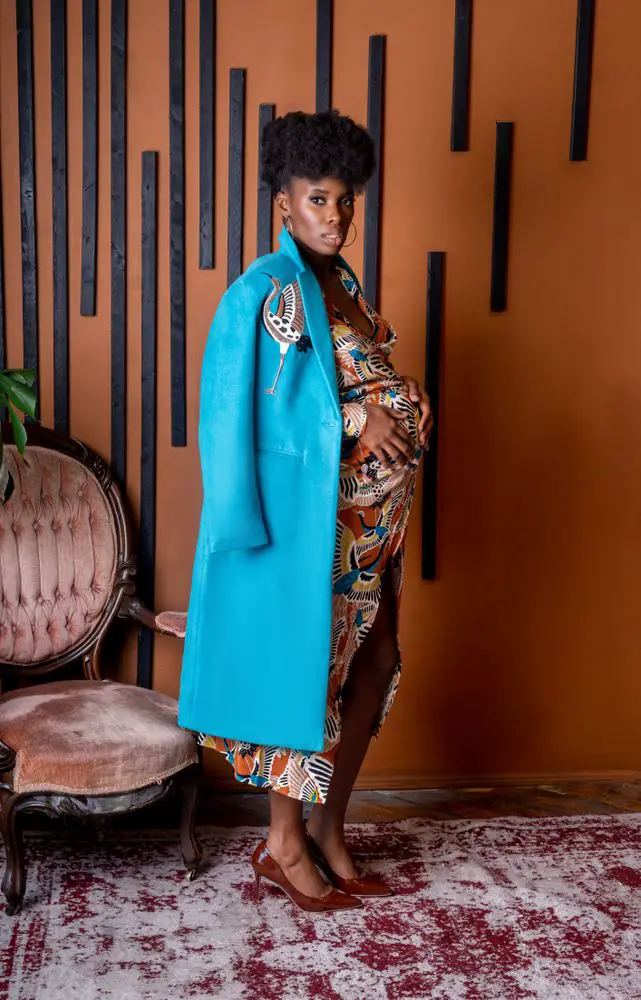 Do you see why we had to introduce you to this inspiring designer? or those of you who have been looking for wear to work essentials, pieces that you can interchange with you life, or have been looking for a solid foundation in your clothes, You should definitely give this brand a look!
You can shop the TEREA by Andrea Pitter collection at Amazon.com!
What did you think about this designer's story and journey? We appreciate her matter of fact approach to inclusion and diversity. But also? Andrea is talented and has quite the range!
You can also learn more about Andrea's other brands, at AndreaPitter.com!
Could you see yourself in pieces by this designer? If you happen to be looking for a plus size bridal gown or fun accessories, then you also have to check out Pantora Bridal!
What do you think? Let us know your thoughts below!