When 11 Honoré launched in the fall of 2017, many plus size shoppers (including myself) were ecstatic. Up to that point, most of us had to keep our high end or luxury purchases to bags, makeup and other accessories.
Instead of glumly watching pieces we wouldn't be able to wear walk the runway, we would finally be able to purchase pieces we loved from our favorite designers. Since 2017, the brand has shown at NYFW with Laverne Cox walking the runway, facilitated collaborations between influencers and brands (Nicolette Mason and VEDA) and created change across the fashion industry.
The brand recently had its 2-year anniversary, so we knew now would be a good time to catch up with founder, Patrick Herning, specifically discussing critiques of the brand's size range and what's in store for 2020 and beyond.
How Familiar Are you with 11 Honoré?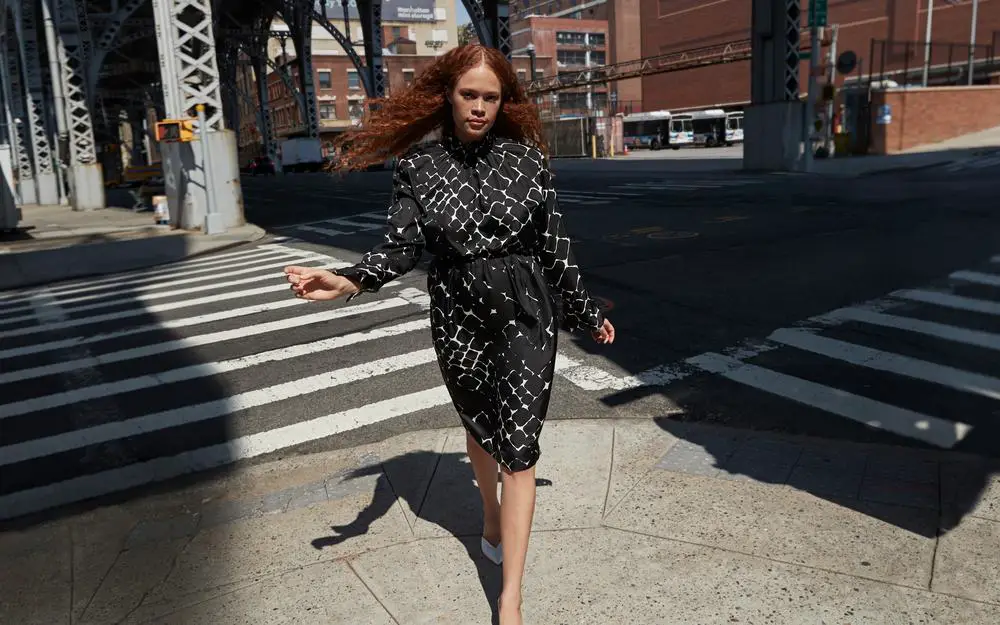 Described as an "inclusive designer e-commerce destination, sizes 12-24," 11 Honoré entered the market with a clearly communicated ethos: Plus size women deserve and will purchase high end garments. Those garments should look the same and be priced the same as the "straight size" offerings from designers.
The brand launched with 17 designers, and it has since grown to 75 designers. From Prabal Gurung to Naeem Khan, designers who had very little (or nothing) to offer plus size women in 2016 are now serving the plus customer in 2019. 11 Honoré offers a variety of clothing, from business suits to gowns, clothing customers from around the world.
But not all plus size customers are able to shop at 11 Honoré, as most pieces are only available in up to a size 20.
Luxury Plus Size Fashion Beyond a Size 20
Why do most options stop at a size 20?
"When we launched in 2017, most brands went up to a size 10," shares CEO, Patrick Herning. "We worked with them to literally double their size run, going up to a size 20. That's an incredible amount of work."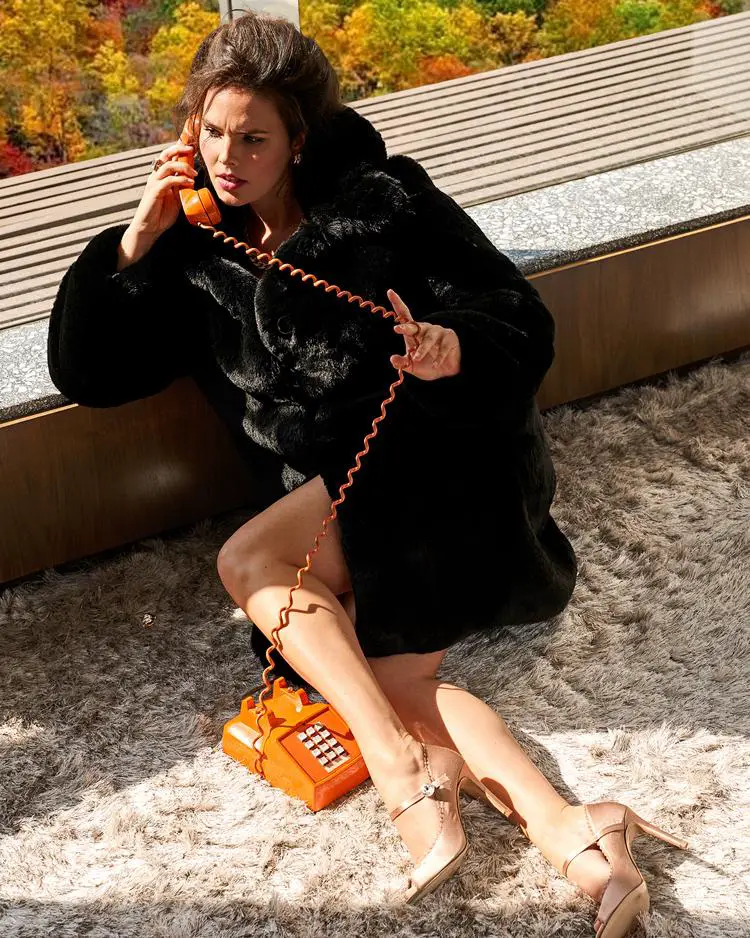 However, not every plus size woman has been able to shop 11 Honoré. Over half of their designers (15 out of 28) don't offer pieces past a size 20. Of the 544 products currently listed on the site, 29 products show up when you sort by size 24. Oftentimes, this means plus size women who are a size 24 see around 5% of the products show up on their screen.
Seeing these numbers, social media manager, Nicole Phillips, who is a size 22/24 said: "I myself as a size 22/24 have been able to wear many pieces — even if not labeled a size 24. It all comes down to our Client Services Team who knows the fit and sizing of each garment. Many brands, I have been able to wear a size 18 or 20 due to the fit of that particular designer."
To help a brand expand its size offering, 11 Honoré has the opportunity to address and resolve specific pain points:
Searching for Plus Size Patternmaking Talent
Expanding sizes isn't simply a matter of "adding more fabric," as plus size bodies do not expand linearly. Because of this, experienced pattern makers are an absolute necessity, as the designers who work with 11 Honoré need years of industry experience in plus size patternmaking to provide a high end fit experience to the customer.
Only a handful of fashion design programs offer classes in plus size pattern making, despite 67% of the American market being over a size 14.
"90% of the brands we carry have never done this [offer plus sizes] before," shares Herning. "We work with these partners and partner with them to ensure that the style and fit is right."
To help with the talent shortage, 11 Honoré works with brands to develop new patterns, fitting every garment at the company's offices in Los Angeles with a fit model.
Costs of Research and Development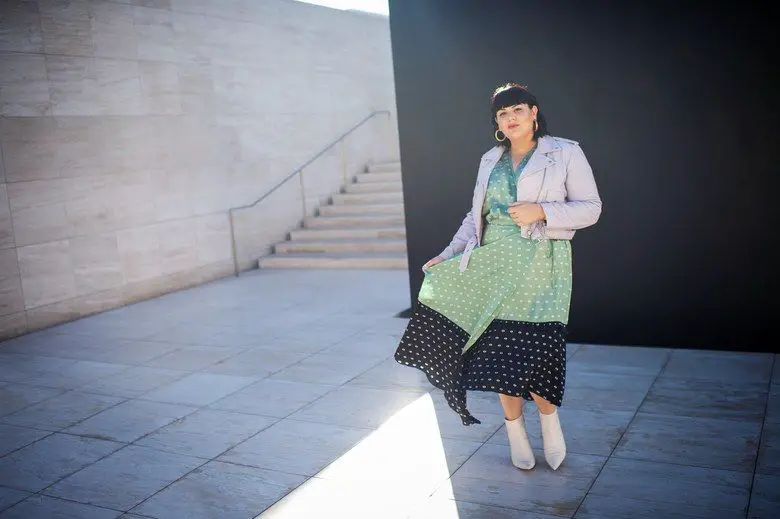 When asked why they don't offer more sizes, there are a few reasons a fashion brand or designer will usually reply with. One of them is to explain the massive cost of developing new patterns.
An enormous amount of work goes into developing garments. Explains Herning:
"When a piece is made for 11 Honoré customers, an entirely new pattern needs to be created. You create a pattern out of a size 16/18, then grade down to a size 14 and up to a 20. You cannot take that size 10 and grade up to a size 20.

That's a fundamental challenge for brands.

Every single style that's carried on 11 Honoré, that's an additional 2 patterns, minimum.

Those patterns require additional staffing, R&D, patterning, etc.

There also needs to be an entire new fit model, so all of this is happening behind the scenes. And that costs quite a lot of money and requires heavy lifting from staff."
This issue is the sweet spot of 11 Honoré. The brand is able to use its own internal systems and knowledge to help designers surpass these issues, and it also helps designers leverage customer data. 11 Honoré shares key metrics with brands to help ensure a quality fit. "We share data on fit, returns and sell-through to ensure the plus size customer is having the same shopping experience as straight size women," shares Herning.
"What is so exciting is that we absolutely are there to support brands. In the last 24 months, we've seen a paradigm-shift on how seriously the brands are taking this. They're making sure they have the resources internally to make this work," he adds.
Combatting Sizeism & Brand Buy In
While brands often point to lack of talent and available funds, lack of plus size options is, frankly, rooted in prejudice.
Sizeism and fatphobia are mostly unchecked in the fashion industry.
11 Honoré is tackling sizeism in an industry where some countries have implemented minimum measurements for a model to be allowed on the runway.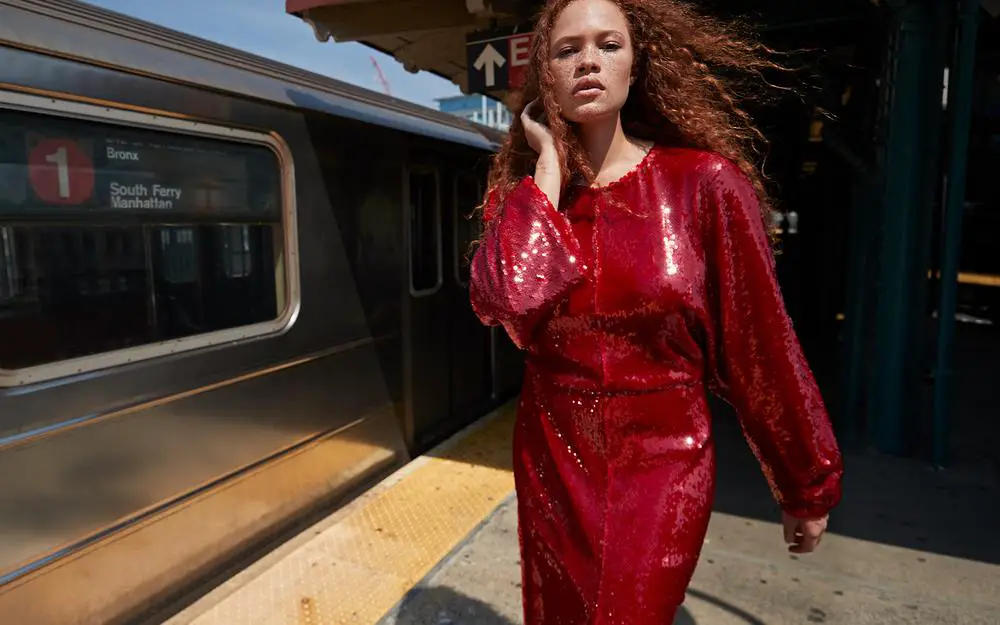 When critiquing the expansion of sizing in high end and luxury fashion, media outlets and industry leaders have pointed to a brand's fear that offering larger sizes may alienate established customers who are a 4 or a 6. After all, won't a brand lose "exclusivity" or the "aspiration factor" if everyone can wear it?
11 Honoré and Herning has no time for this, arguing that it's both ethical and good business to expand a brand's size range saying:
"We have reached an inflection point, to not be paying attention to the customer you're not paying attention to the business. We are in an era where brands have a responsibility to educate and lead by example and support body diversity. If you're worried about tarnishing your brand by working with a plus customer, you are archaic."
Herning went on to point out how various brands were seeing backlash from people of all sizes, due to refusing to expand sizing or use body diverse models. "If your brand values are keeping you from being inclusive, then you need to immediately reevaluate and reposition yourself to stay relevant in the market."
Size Inclusivity – When Will 11 Honoré Offer Up to a 30 in All Pieces?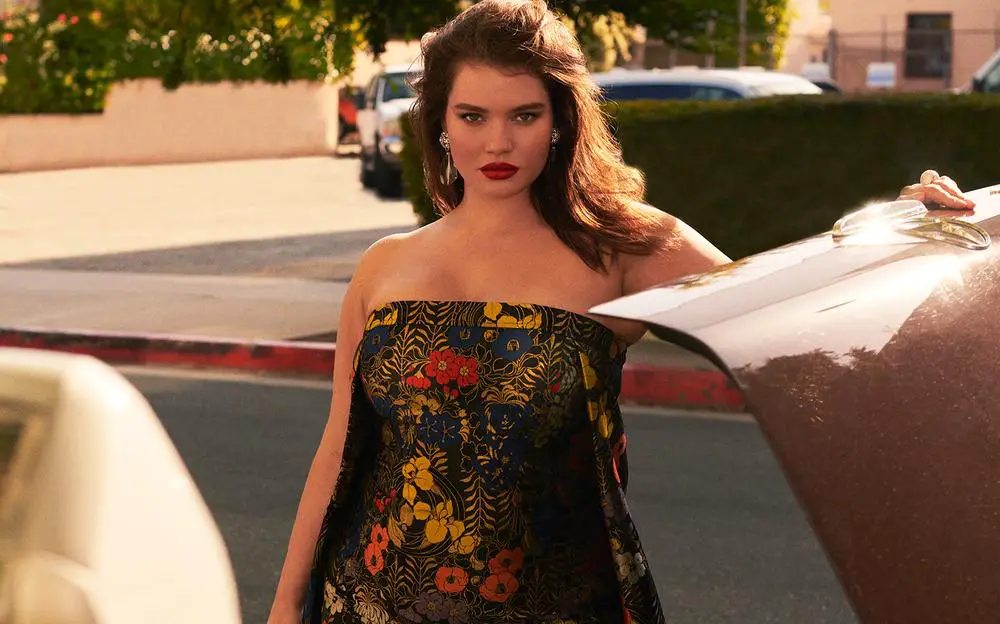 Okay, it took a massive amount of work for 11 Honoré to increase its size range. Now that the brand just past its 2 year mark, when can we expect to see additional sizes?
When asked for a timeline, Herning wasn't able to offer one:
"Going from a 20 to a 30 is effectively doubling the work again. Our number one selling size is an 18, followed by a 16 and 20. We are focused on getting our brand partners to a 24.

Once we get to the finish line of a 24, we will push them further."
Did you know that Custom Sizing is Available?
While 11 Honoré can't give a date for getting pieces up to a size 30, Herning did share a partial solution that I didn't know about:
"If a customer wants a piece in a size that's not available, she can email our Client Services team," shares Herning. "Some brands do offer custom pieces that are made-to-order. All they need to do is email."
What about an In-House Brand That Goes Up to a Size 30?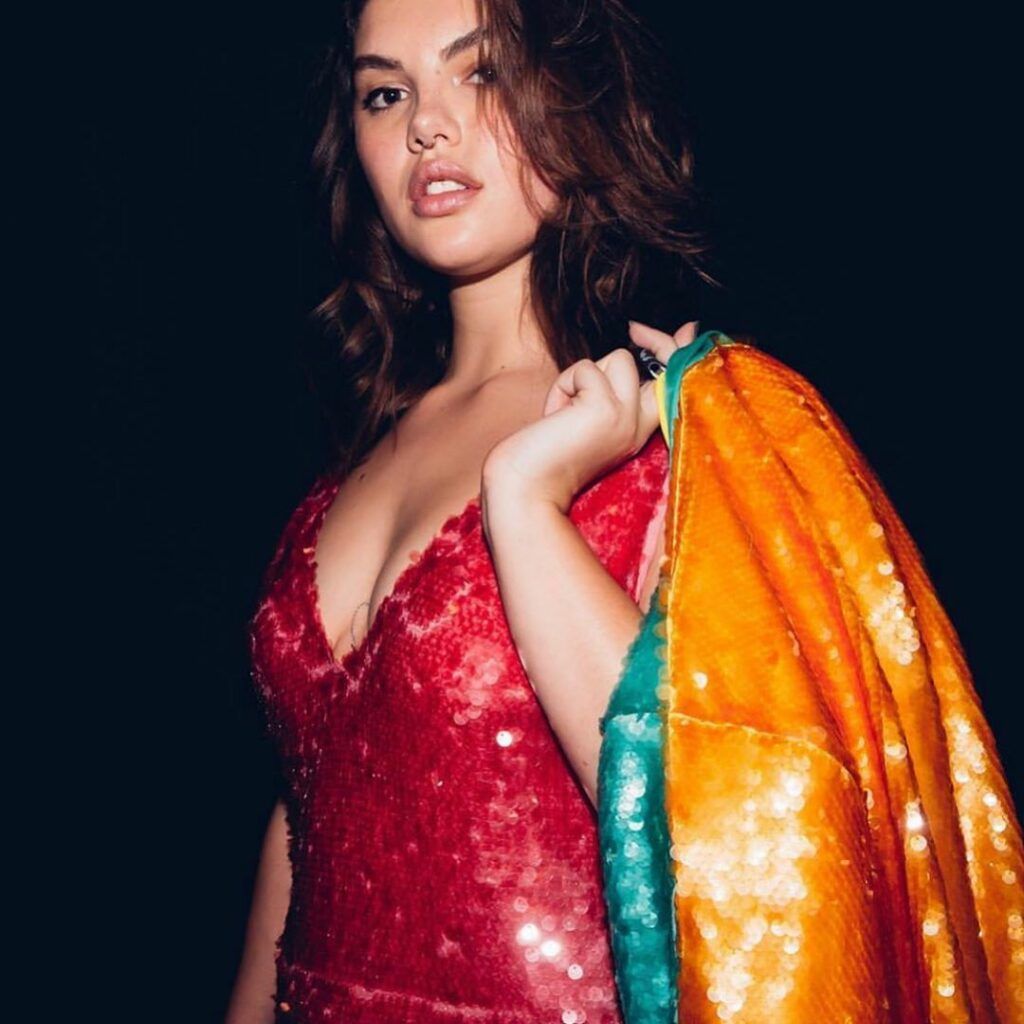 Getting buy-in and commitment from designers to go up to a size 30 is a big task, but what if 11 Honoré released its own private label up to a 30? They could use data and metrics as evidence to convince designers to make the leap.
When asked about this, Herning shared that the brand will be releasing pieces under its own label. "You'll start seeing some initial products in the market in Q2 of next year, which will allow us to create an essentials wardrobe that complement our brand partners," he shares. "We're releasing styles and silhouettes that customers are asking for, but not getting."
This is exciting news. Still in the development process, we are curious to see what the sizing will look like.
So, What's Next for 11 Honoré?
Three is the magic number when it comes to a new fashion brand. Well, three years that is. 11 Honoré will also be adding Carolina Herrera to its roster of designers.
Shop the newest arrivals now, at 11honore.com
What do you think of the growth of 11 Honoré? What designers would you like to see added to the platform? Let us know below!