We have spent sooo much time at home (can you believe it's been almost a year now?), and with no glamourous parties to attend, how do we bring the glam vibes back into our lives?
How do we start getting back to any feeling of normalcy (especially if you are were a social butterfly)? How do you feel like yourself?
I have a perfect idea. Get yourself a couple dramatic plus size robes and bring the drama into your home!
Picture this: You've had a long day of zoom meetings, and you simply want to feel glamorous without an entire glam squad. Take a long bath, read a book, listen to your favorite album, pour a glass of wine, and slip on the most dramatic robe you have.
How do you feel now??
Like the Queen that you are!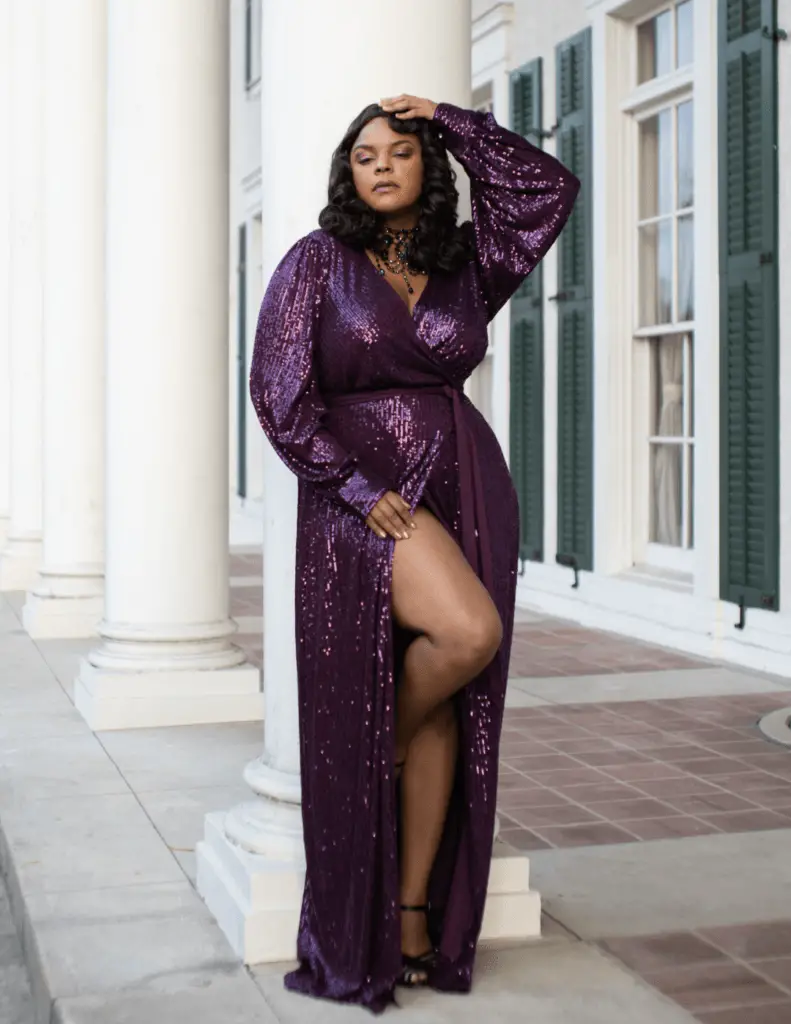 If you are anything like me and doing your makeup and getting dressed even though you have nowhere to go, it lightens up your mood. Then go ahead and put on some makeup, wear your sexiest bodysuit, and slide on a floor-length lace robe.
Take some photos of yourself, get your favorite beverage, and light candles. It will literally change your mood for the best! There are so many things we can't do, but we can make ourselves feel beautiful.
It's called soul care, get into it sis.
What features make a robe dramatic? The soft, sleek fabric such as silk, satin, lace, and charmeuse. It feels super soft on the skin and will hug your body in all the right places. There's usually a floor-sweeping hem with feathers, fur, and ruffles, too!
Let's Dive Into Some "Gone With The Wind Fabulous" Dramatic Plus Size Robes
Do you own a dramatic robe, and how often to wear it? Do you see yourself wearing a floor-length robe? Which one caught your eyes?