Did you catch Christian of The Christian Simone? This week, we're switching gears a bit and meeting up with Instagrammer Jasmine of CookieLuv246. Jasmine's look is young and fresh, and if you love artsy make-up and fashion, her Insta account is definitely for you! Overall she is a plus size blogger YOU NEED TO KNOW!!
Blog: instagram.com/cookieluv246/
Age: 23
Height: 5'4″
Location: Florida
How long have you been blogging? A year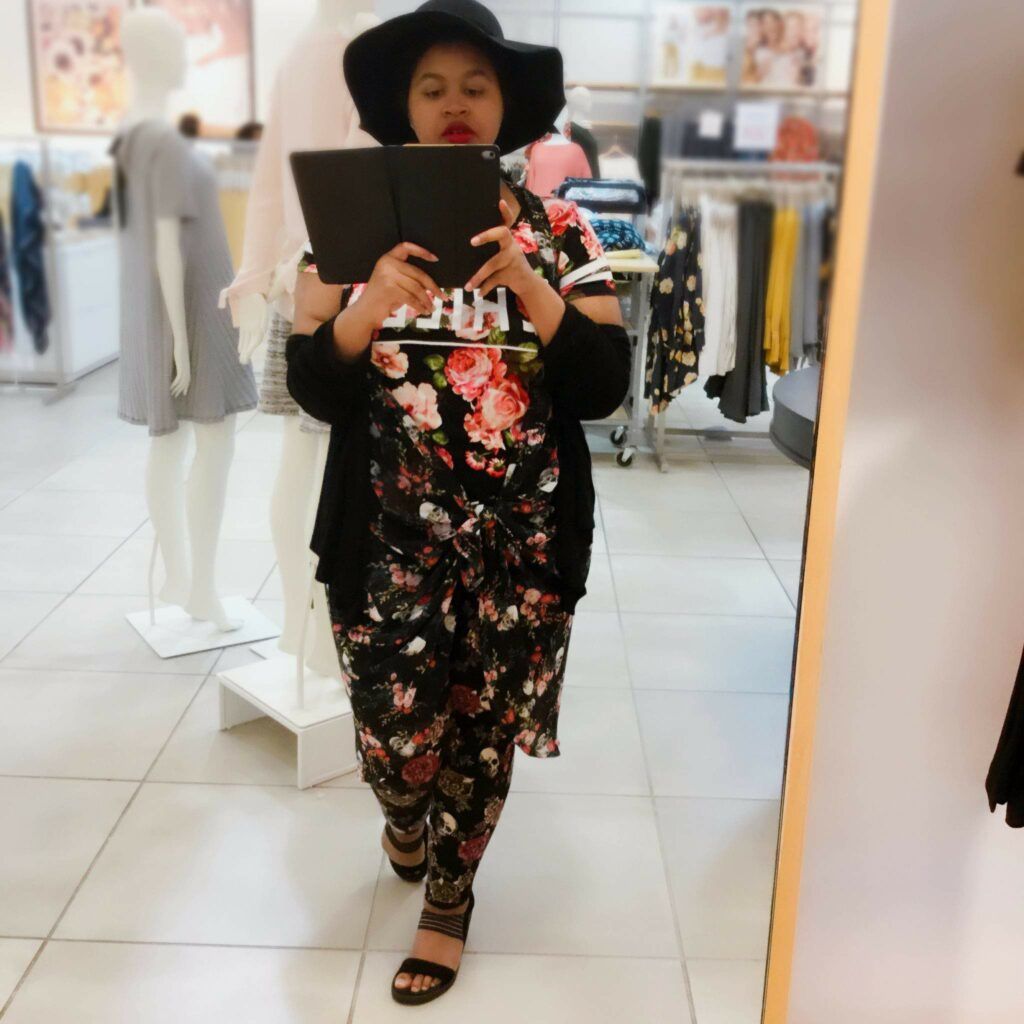 Who Is She
What or who inspired you to become a fashion blogger? What led you to it?
I mainly inspired myself! It started as an accident, I had just wanted to show my outfits to my friends and family, but suddenly I started taking it more seriously, and it has became its own thing beyond my control.

Do you blog full-time, for fun, as a hobby? Share your evolution!
I do it as a hobby for now, but I wouldn't mind if this became something of a profession. As an artist, I wouldn't mind becoming a fashion designer to further help plus size women feel more comfortable.
What is your favorite asset? Your legs, arms, waist? How do you play that up?
I genuinely love my figure and my face. I tend to wear little makeup, and [I wear] clothes that show off that I have an hourglass. The tuck-in method is my best friend, lmao!
What are the challenges, if any, you face regarding being plus size?
The hardest part is shopping on the day to day. Trying things on has always been a debacle, even since I was small. Most stores are cut for smaller women, and many carriers don't even have plus size as an option!
FAVES
What's your favorite thing about being a blogger?
The feedback and the likes. As well as just getting to look at how I've improved my tastes steadily as I grew more accustomed to taking pictures of myself.

Who/what are your favorite designers/brands?
I'm never good at this, lol. My favorite stores tend to be Forever21, Torrid, and Rainbow shop, though Charlotte Russe and DressLily are honorable mentions.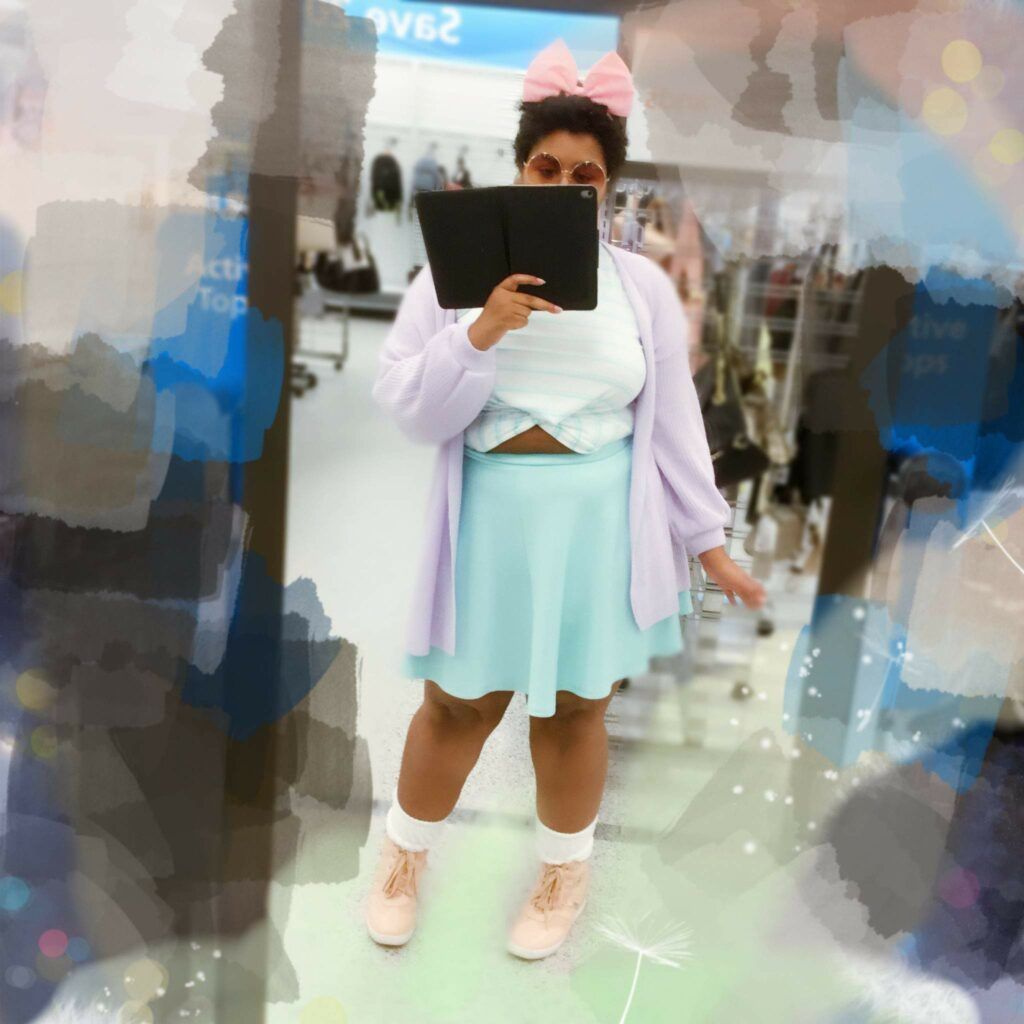 Describe your personal style.
Colorful, Bright, Eclectic, and Sexy. I try to mix it up with unique color schemes, and unique splashes of color. I hardly can categorize myself, just try to keep it interesting every day. It's a lot of fun!

Which bloggers inspire you? Plus or straight size! Any bloggers currently on your radar?
@Fakebeing, @MichelleMoe, @yorifreak, @anzujaamu, @creepyyeha, @lexiconofstyle, and @a_ponnn. I have a lot of different types of love for many people from all walks of life. But those are the ones that tend to peep my radar the most and genuinely make me the happiest to see on my dash. If I could meet a lot of my idols, I would die for a trip to see even one of them.
VIEW ON PLUS SIZE FASHION
What do you think about where plus size fashion is today versus a few years back?
It never stops getting better. I might have cried had I lived in the eighties, but thanks to online stores, corporations never cease to keep my bank account crying.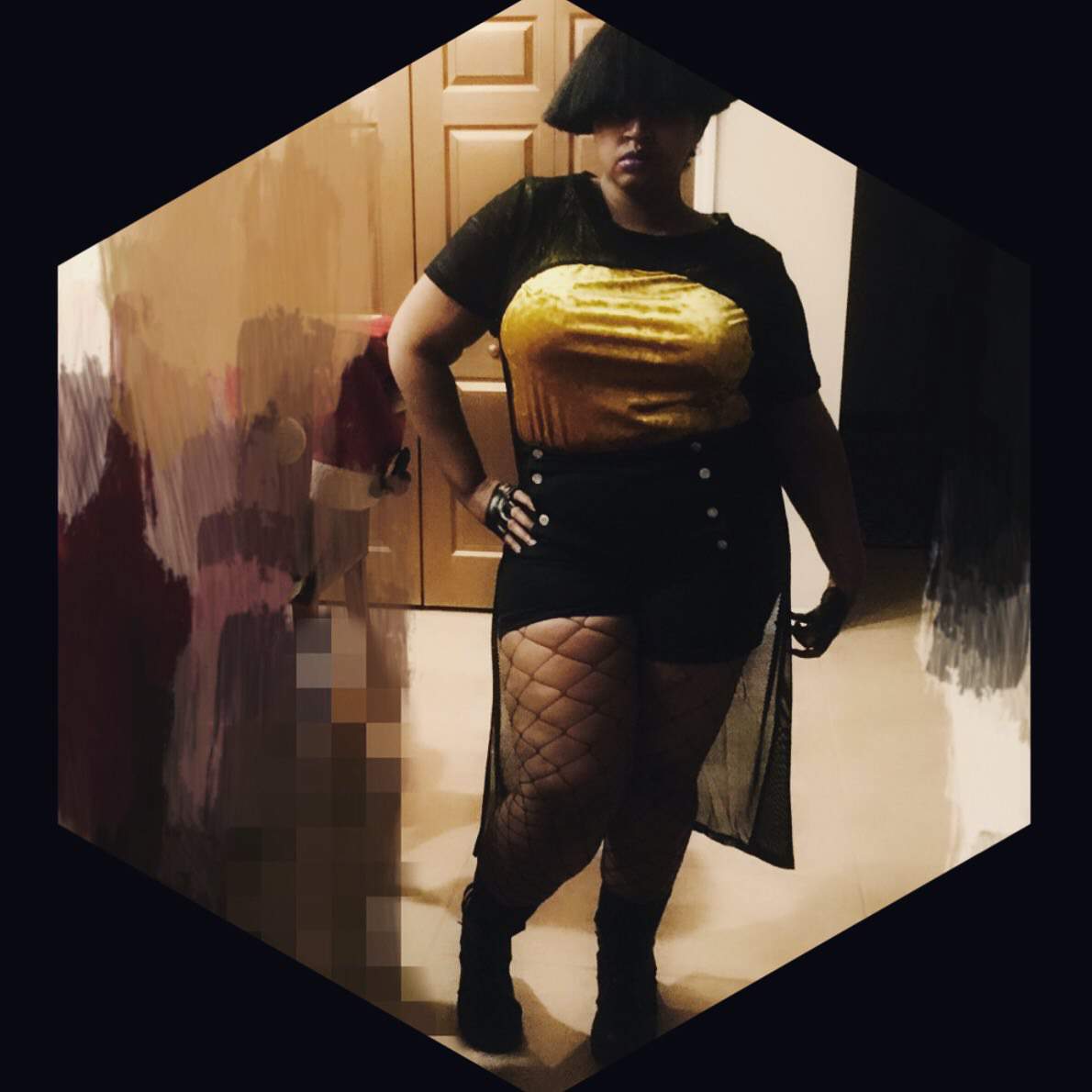 What do you think or hear from readers, is one of the biggest myths about plus size fashion?
THAT IT'S BORING, OR THERE'S NOTHING IN YOUR SIZE! Even really heavy set women can find things if they just have the courage to try. Google "Plus Size Stores" once, and if you can't find your size looking through the first page, click down to the second. For all the big women who think it's impossible to fit you, try stores like Torrid, Eloquii, DressLily, Modcloth, Gwynnie Bee, and even Etsy. Like, those are just the ones off the top of my head, but if you search, you will find. You just have to brave. Even Amazon has clothes for you, just try to stay as far away from Asian retailers as possible, I don't care how "plus size" they advertise, it never works.
WHAT TO KNOW
Are you working on anything or have anything to share? Anything else you want The Curvy Fashionista's readers to know?
I'm an artist who draws, and I have a website from which you can buy clothes or portraits of my works to help support me.

Lastly, what does Curvy.Confident.Chic mean to you?
It means exactly as I look as someone who is confident enough to let the world know that they are the doughty. Being doughty is a state of mind, not a state of size. You can be a size 0 and still not be confident.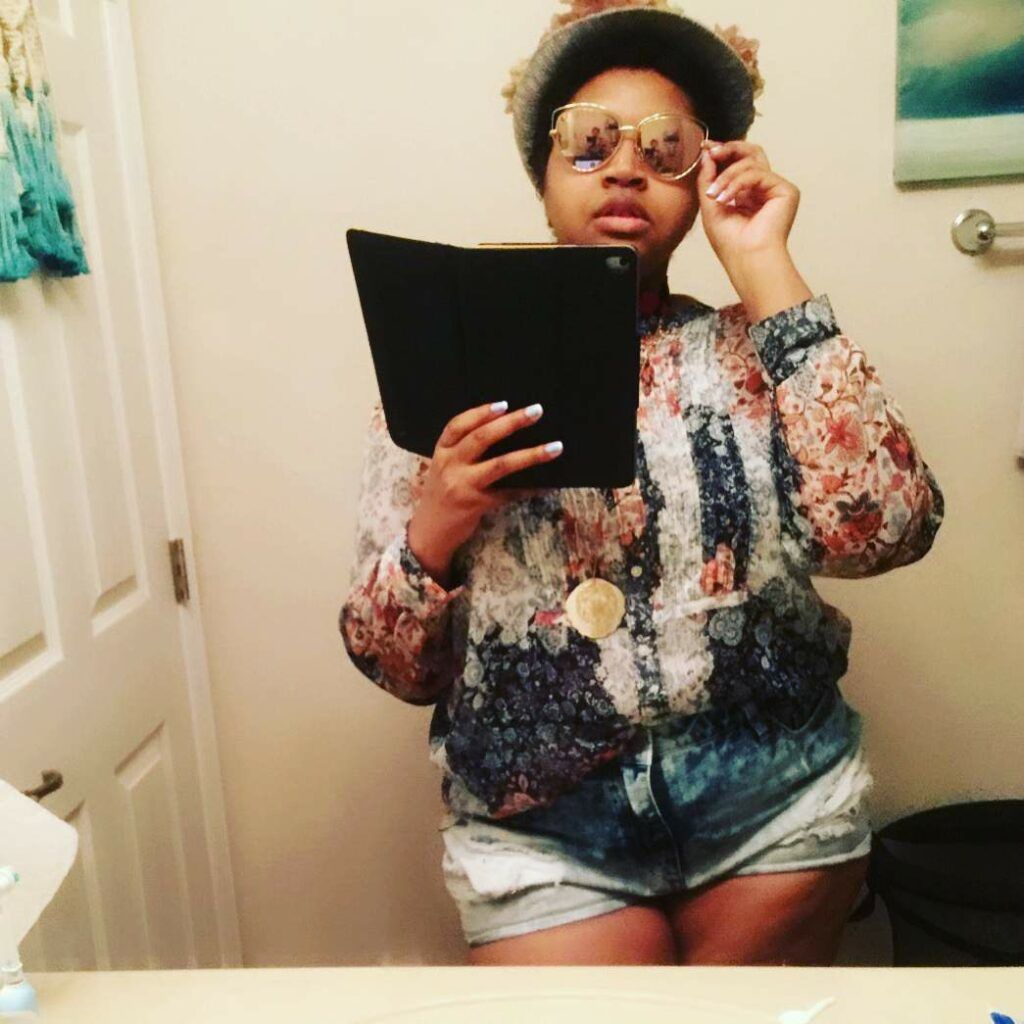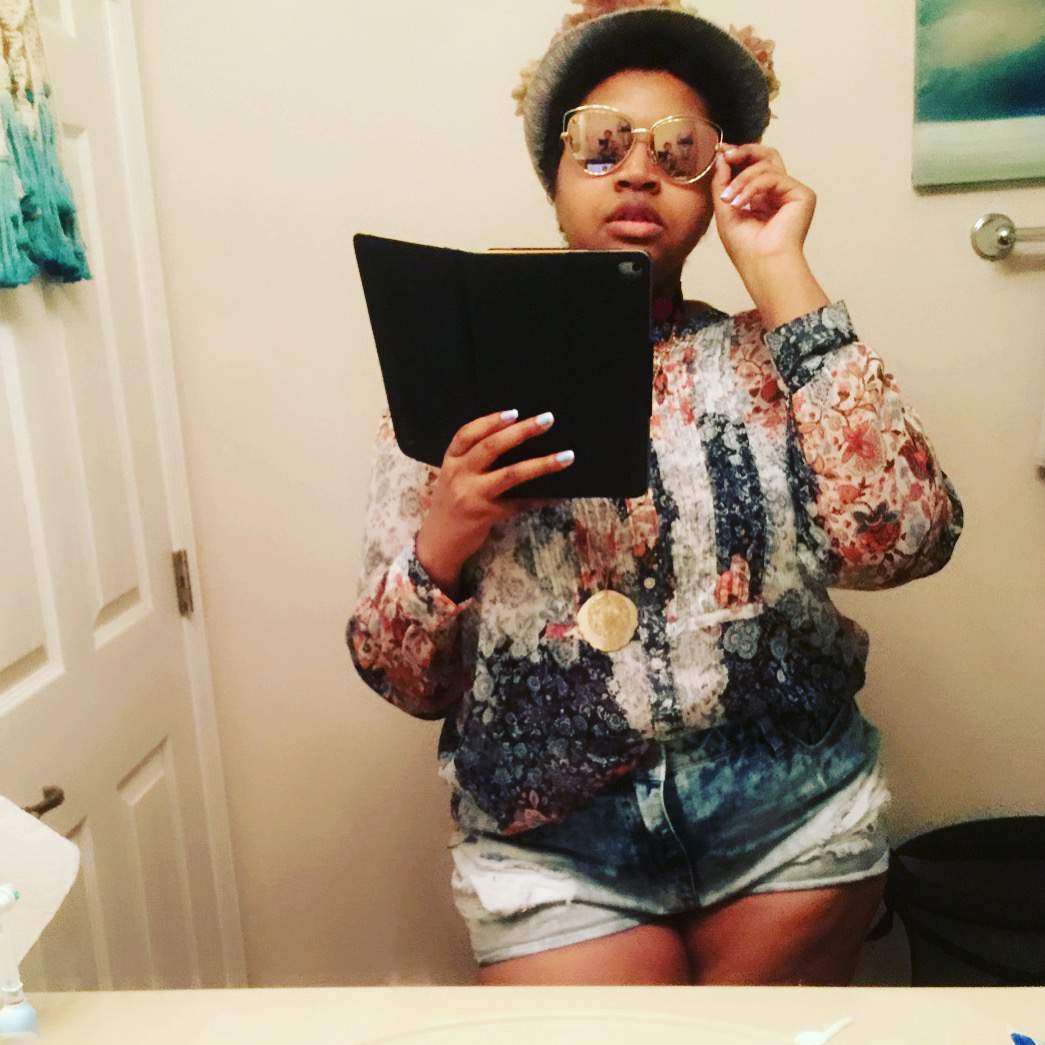 Check out Jasmine's Instagram page at @CookieLuv246!!!
What do you think of her style and her thoughts? Is her blog one you read? Let's discuss!
Are you a blogger? Want to be featured?
Make sure you fill out your deets here, so that we can feature you!
Looking for more style inspiration? Check out all of the plus size blogger spotlights here!