When E! Nightly Pop Host, Nina Parker, started running out of options for her on-air wardrobe, she took the matter into her own hands. After designing her dresses for the 2020 Academy Awards, and this year's Golden Globes, it was no surprise when we learned about Parker's line with national retailer Macy's, which drops TODAY! Online and in select Macy's stores.
This marks the first time in the company's 163-year history that they have partnered with a plus-size Black woman to produce a line of clothing in-house.
We caught up with Parker ahead of today's launch to discuss her foray into fashion design and championing affordable, cute, and fun fashion for plus-size women.
We chat with E!'S Nina Parker about her history making Macy's partnership
Jess Sims : Where did the spark for your fashion line come from?
Nina Parker: Even at my smallest [clothing size], I was a size 12, so I have always been in curvy and plus-size fashion. It was something I have had to navigate my whole life where I felt like, "why do I always have to adjust? Why do I have to try and find a place where I fit in?"
Even the places that did sell clothing that fit me, why did I always have to ask someone where it was, but my friend, a size 2, knows where to go.
Even the way the traffic in the store was set up in the stores was disheartening.
Jess Sims: You have expressed your frustration with finding pieces for the red carpet and on-camera for E! Nightly Pop – what role did that play in developing your line?
Nina Parker: I've been making the joke that if you're in this regular world and not on TV and have one great outfit a week? You're happy.
For me, to try and find something cute every day [it's hard], I'll film Monday and feel great, but look at my options for Tuesday, and I will be disappointed. They're [fashion companies] just making the same thing over and over again, so we have to scour the internet for options, or they're just so expensive for one-time wear.
So trying to find these options in an option-less area sometimes has been frustrating for me. That's why it was vital for me to put out these options.
Jess Sims: What can we expect from the collection?
Nina Parker: It was most important for me to have versatility. We're coming out of this pandemic, and people are starting to do things again, but I also know not everyone is ready to jump into wearing heels. So, I wanted to have outfits that you could wear with flat sandals, sneakers, and heels.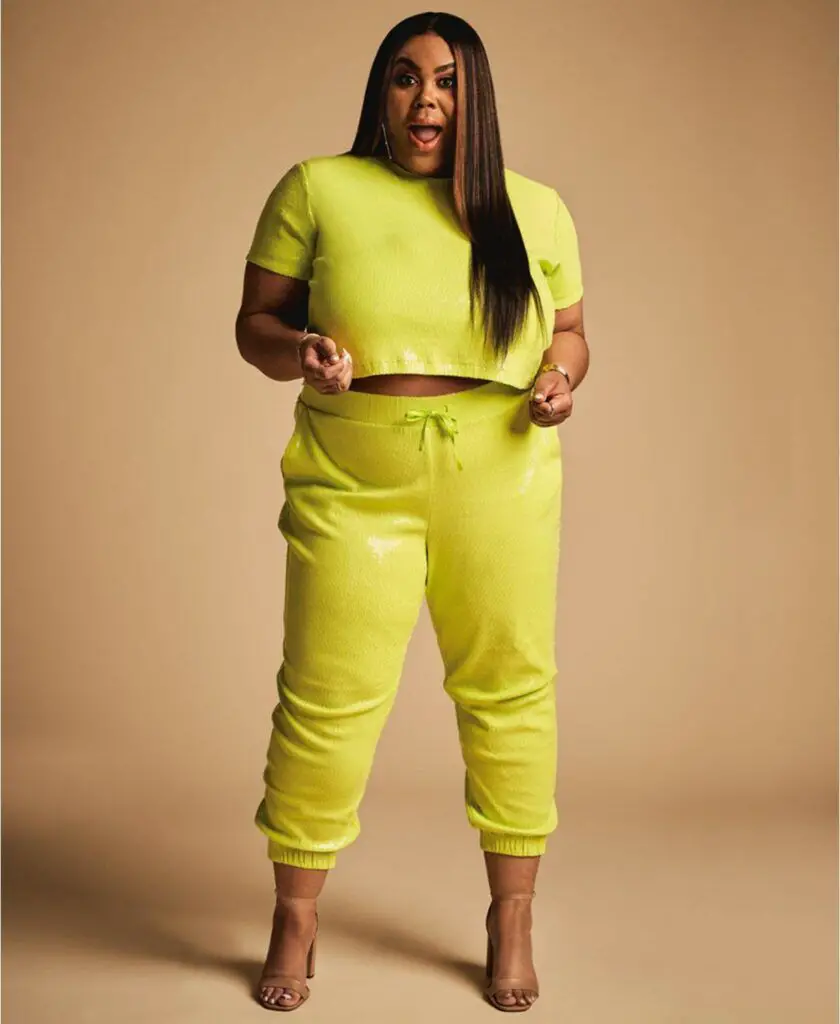 There will be 17 pieces in the first collection, [but] we're going to have collections almost every month for the rest of the year [2021].
So we'll be having new items coming to the stores and online. The collection is starting at $39, so it will be super affordable, and there will be a lot of pieces you can pair together and wear multiple ways.
Jess Sims: What is the sizing for the collection? Are there plans to expand the sizing in the future?
Nina Parker: The size range will start at a 0X, so if you're a size 12/14, you should fit the 0X. It will go to a size 3X, and then the [numerical] sizing will go from a size 12-24.
My goal is to get the sizing as large as I can. And the good thing is, a lot of the pieces I designed, while it may say 3x, there is a lot of stretch.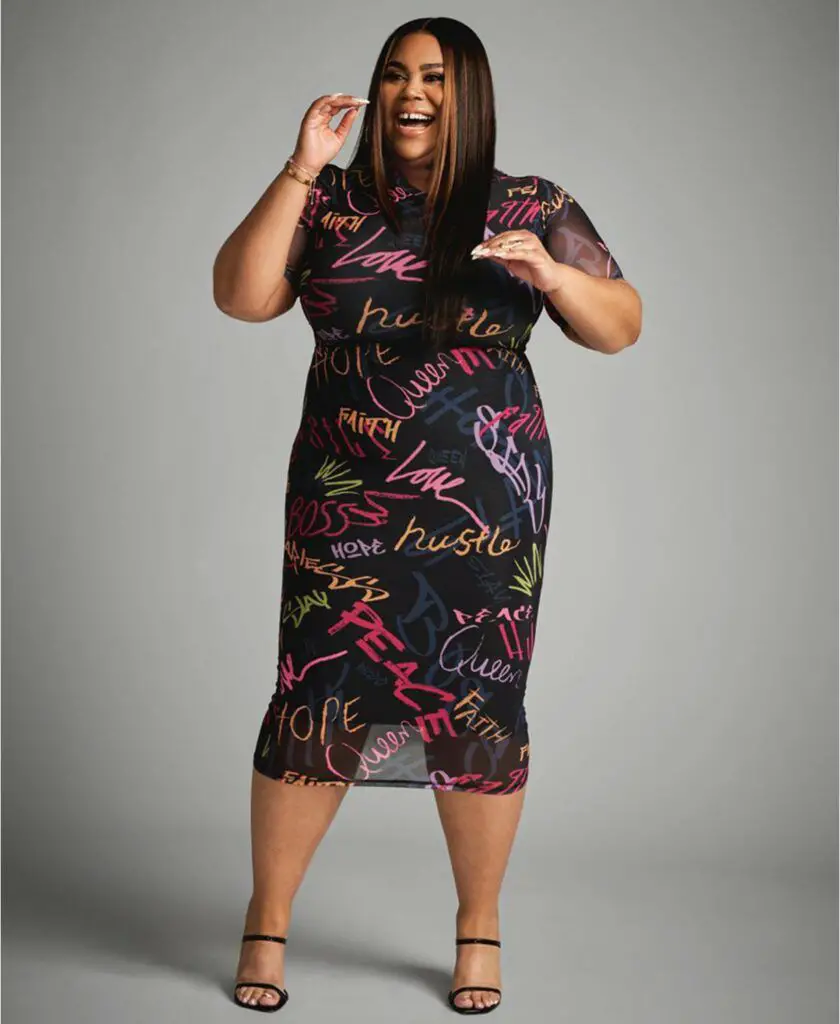 There were things I thought about when I designed the line; I put power mesh in the jeans, l more room in the arms. This was a learning experience since this was my first [fashion] line. I am trying to get the line out and get this started, and then the hope is to offer larger sizes.
—
Ready to Shop The Nina Parker Collection?
You can shop the initial 17-piece collection both online and in-store, starting today at www.Macys.com!
What do you think about Nina Parker's inaugural collection? Are you planning to cop?