Do you remember Hilda? Hilda was the ORIGINAL Plus Size Pin Up Girl! Last week, the internets were abuzz with the find of the original Plus Size Pin Up, Hilda! I can see why too!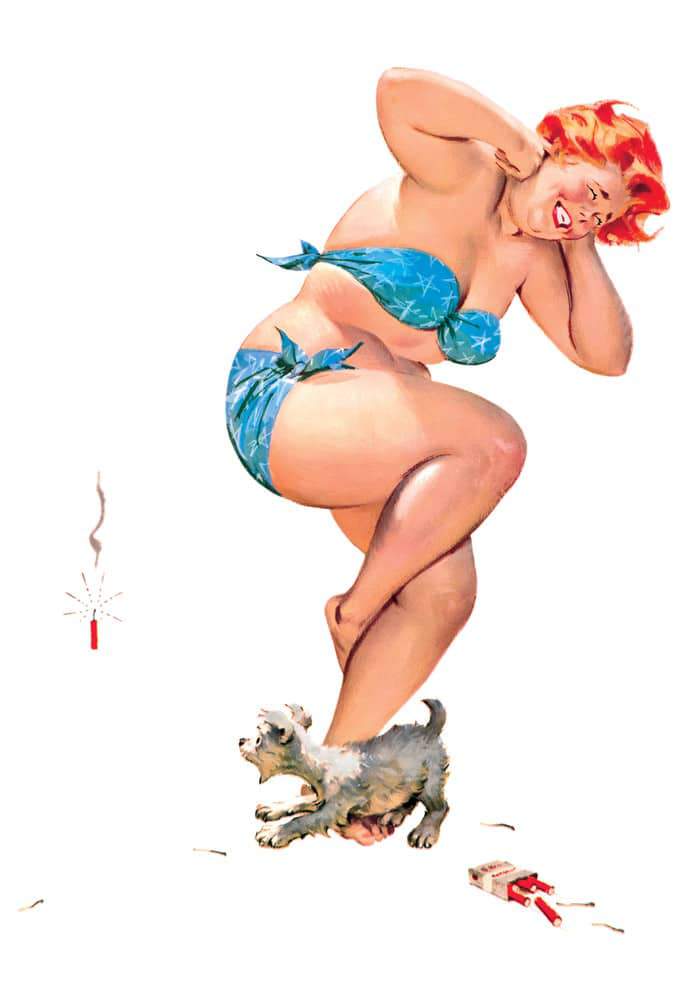 She stole hearts in the 1950s and has resurfaced today thanks to the Internet. Created in the 1950s by Duane Bryers, Hilda gave other calendar girls a run for their money. She was in print from the 50s through the 80s; that's 30 years! It's so refreshing to see a girl with some meat on her being glamourized in this way. She exudes confidence, sexiness and just looks like a lot of good old fashioned fun! How about that one for this plus size pin up girl Hilda!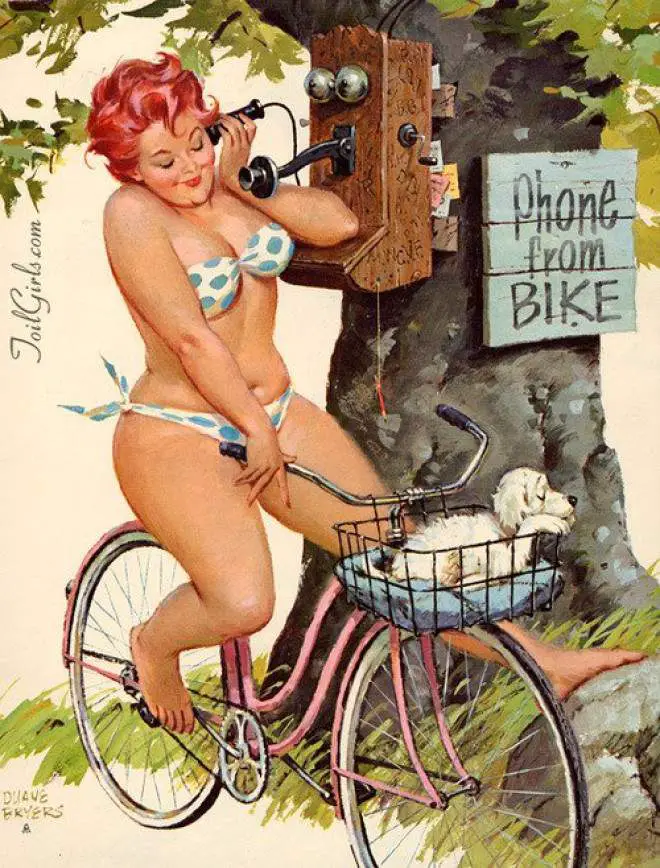 These images can't help but make women feel good about their bodies. She looks fierce! She has not a care in the world about a roll or two showing. It's her body and she owns it!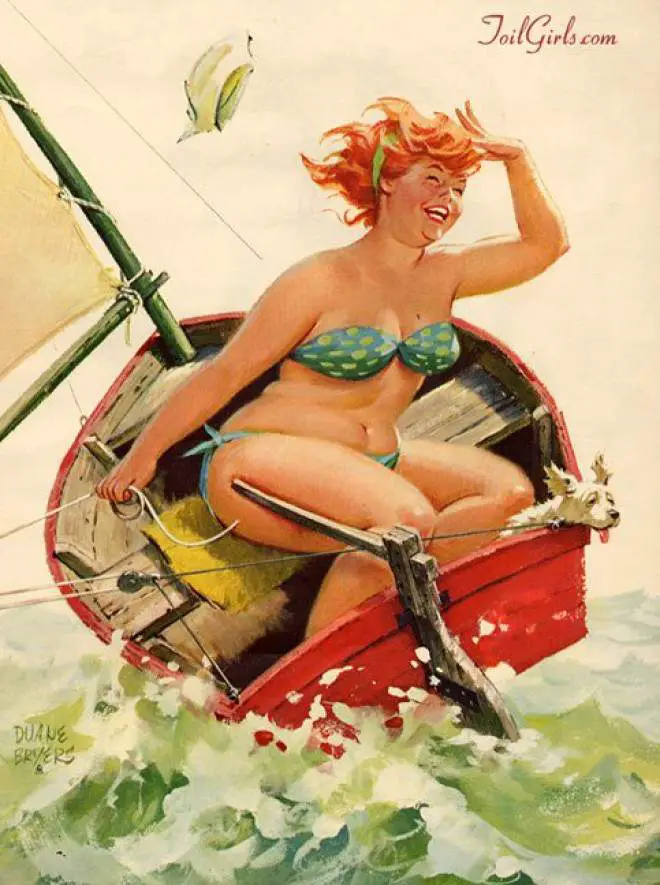 Why did we, HOW did we forget her? Monarch Daily shares that "As one of history's longest running calendar queens right alongside Marilyn Monroe, this unconventional babe never quite gained the notoriety she deserved. Perhaps because of inconsistency in her facial features due to a change in models over time, she was forgotten once she stopped being printed in the 1980s." Both impressive and amazing, I am curious ho this did not get more attention. Well, thanks to Messy Nessy Chic for her post about the online gallery curator and Hilda collector, Les Toil, we were able to revisit this forgotten pin up!
Les Toil shares his collection and on the site, he recounts his treasure of a find:
[quote]Quite a few Summers back while perusing a local outdoors antique show, I came across a vintage calendar from 1965. There were three things about it that arrested my cornea immediately. One, it was beautifully illustrated. Two, it featured a gorgeous pin-up girl . And three, that gorgeous pin-up girl was a big beautiful woman[/quote]
The Plus Size Pin Up Girl Hilda Gallery
You can peruse his entire collection of Hilda, here at Les Toil's Hilda Gallery!
How cool is this? Dont you find yourself quite excited and hyped? Well, I know we were and wanted to see what this excitement was all about. We are quite glad we did!
All images from Les Toil
What do you think? What are your thoughts? Leave a comment and let's talk about it!