We all grew up seeing superheroes displayed on film and television and with innocent wide-eyes, we all chose our favorite. Of course, for those of us marginalized voices, it was extra significant when we started seeing badass superwomen or badass superheroes of color.
But, when's the last time you saw a curvy or plus size superhero?! In our plus size art series, we have featured a variety of ideal plus size superheroes! The implications behind athleticism and curviness is already a huge topic of discussion, most recently with plus size influencers expanding the yoga world.
Well, we have fabulous news!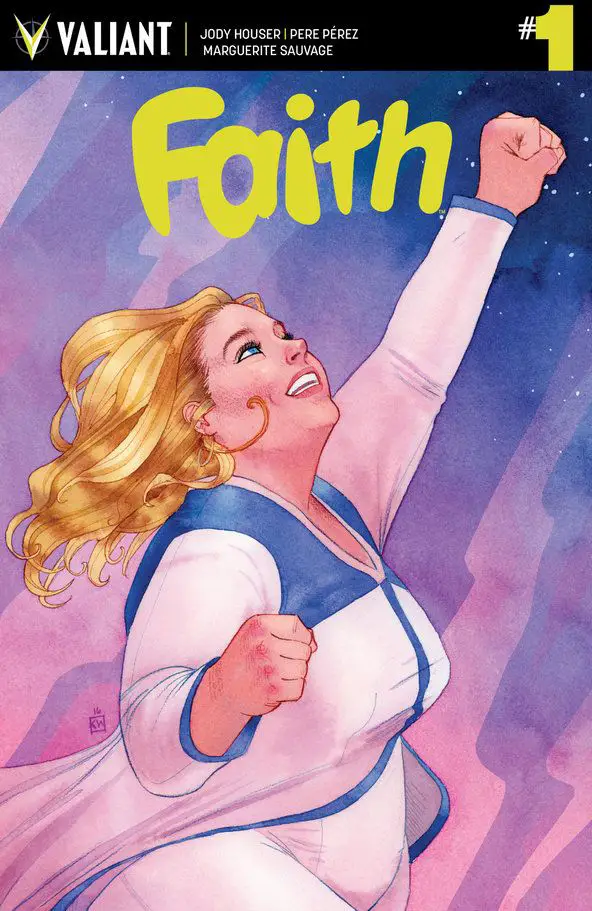 Deadline has announced Sony Pictures will be adapting Valiant Comics' superhero story about Faith Herbert (AKA Zephyr) into a live-action movie called "Faith!" and Maria Melnik of American Gods has been tapped to write the film.
Enter the Dreamside with Faith this fall! Over at @PasteMagazine, check out an exclusive look at future covers for FAITH: DREAMSIDE #1 and #2, by @S_Marguerite and @Sibylline_M – plus an interview with writer @Jody_Houser! #FlyLikeFaith https://t.co/Sw7LihE47Q pic.twitter.com/p8L6bbyZfo

— Valiant Comics (@ValiantComics) June 30, 2018
So, now that we know this exciting news and have something to look forward to let's get to know Faith! Faith Herbert is a joyful geek with a love for comic books and science fiction.
Her superpower?
Telekinesis and flying! Herbert first debuted in 1992 as a member of the Harbinger team and gained enough popularity to snatch her own comic book series. What also makes her different is she isn't your typical brooding superhero. She really is a bundle of curvy joy!
The comic book series is written by Jody Houser, artwork is by Francis Portela and Marguerite Sauvage, with Jelene Kevin-Djurdjevic doing the cover art. The film adaptation will follow Faith to Los Angeles as she takes on a secret identity as a reporter. Other famous mortal identities such as Clark Kent or Peter Parker also take on the career alias of journalism so this is familiar!
This is huge! Many little girls and women remember the first time they saw Wonder Woman, but of course, that ability to relate is diminished when her body doesn't necessarily look like ours. Representation does indeed, matter. And that goes for all forms and facets.
There's no release date — tentative or otherwise — so we'll definitely keep our eyes peeled! We certainly can't wait to see what this costume design is going to look like! Imagine an updated and amped-up version of her comic book ensemble, omg! And we can't wait to hear the casting news!
Who will be our Faith?!
Maybe a Chrissy Metz or Rebel Wilson? Or an exciting undiscovered actress! What do y'all think?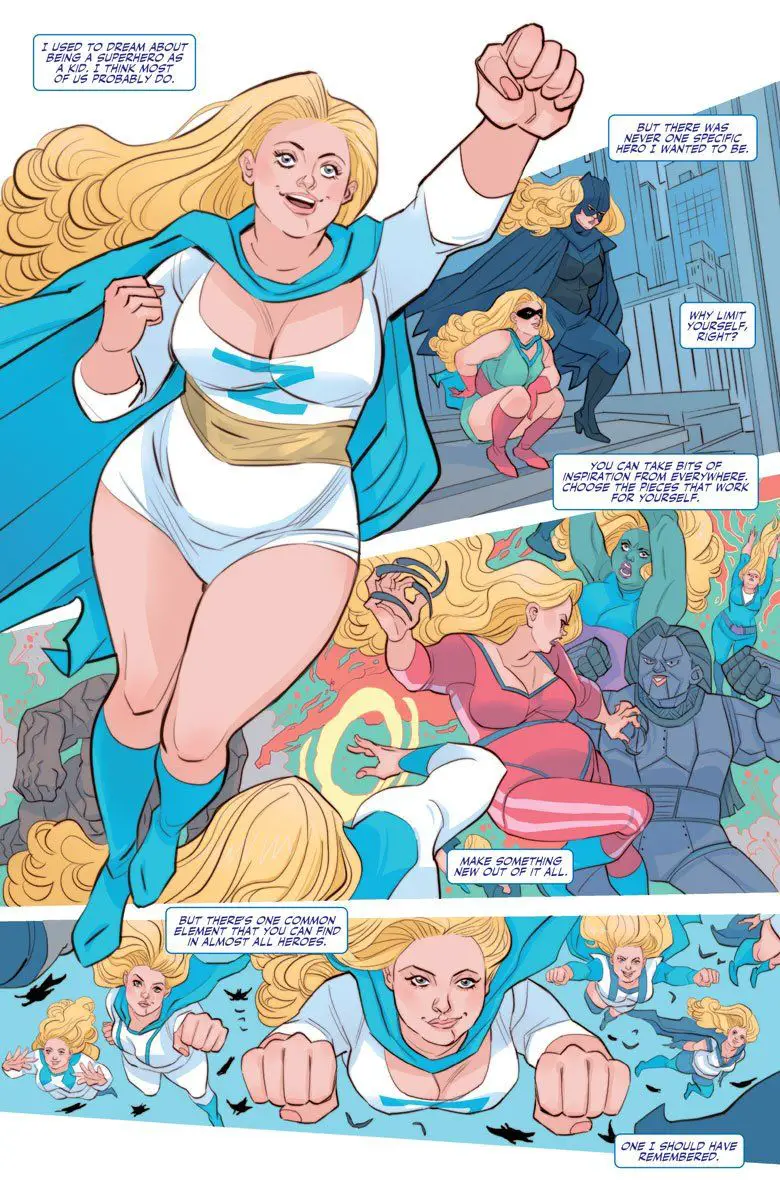 What do you think about this news, ladies? Are you familiar with Faith? Are you a comic book head? Have you already pre-ordered tickets to this film in your head like us? Let's get super in the comments!