Now we are not sure if you had heard the news, but over this year, the Loft Plus Collection dropped, but to our sadness, it was online only… until now! To our shopping delight, the LOFT Plus Collection is now available in 50 of their stores, nationwide!
Previously, you could only purchase online, so how excited were we to get this awesome news! Hint: really excited. We are always >>here<< for when a brand extends their plus collection to include an in-person shopping experience.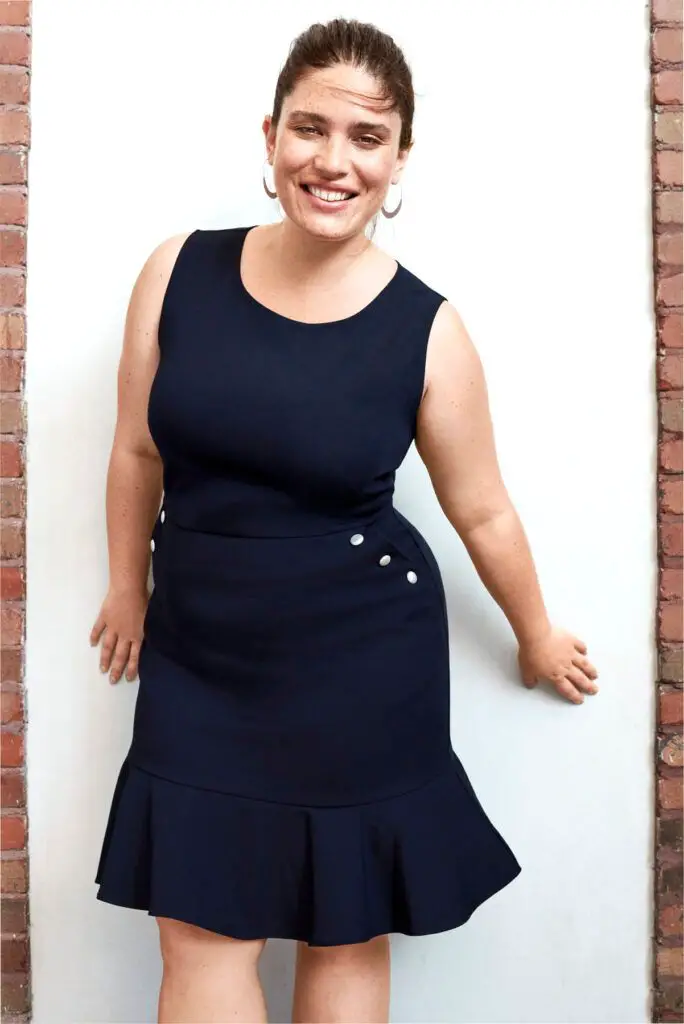 As much as we love our online shopping, nothing really compares to being able to buy something in your size in person. Instant gratification at it's best!
If you are looking for sophisticated essentials, demure classics, and seasonless staples, then you may want to give the Loft Plus Collection a look… From wear to work options to your everyday casual slay, the line features playful prints and solids available from a size 16, up through a size 26.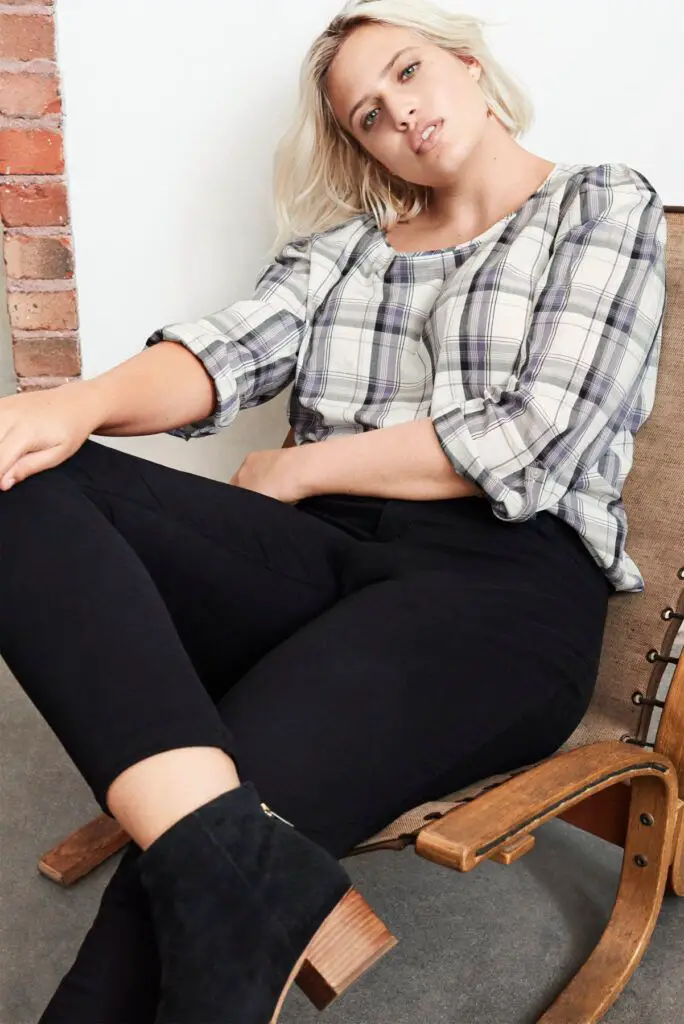 We see you, LOFT!
You truly can never go wrong with a good wrap dress. This dress is versatile for many body types, creating great shape with all types of comfort.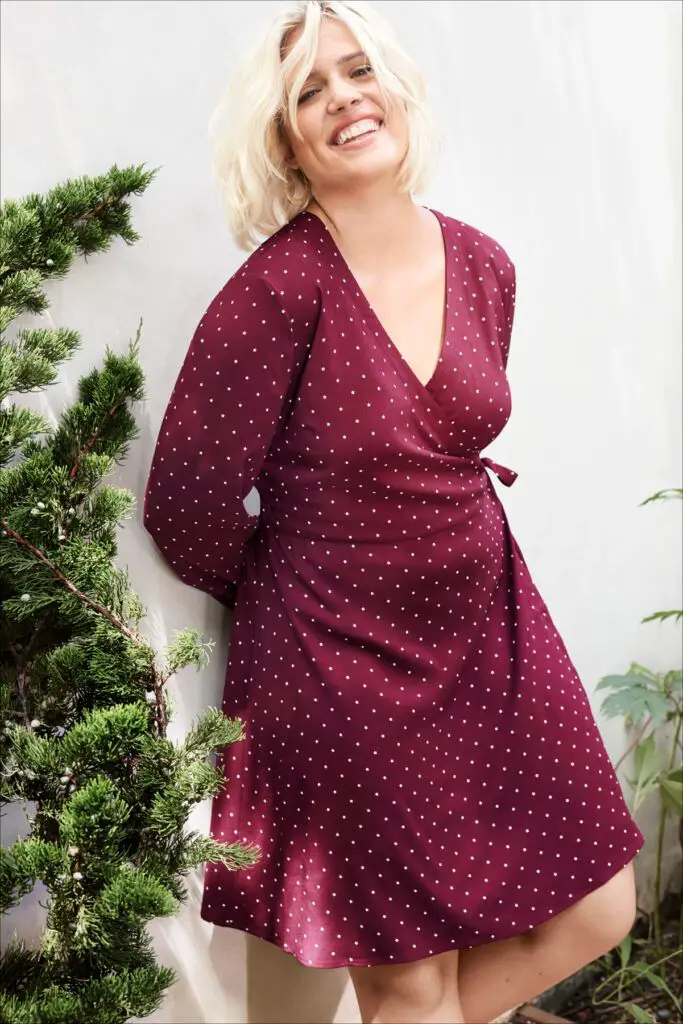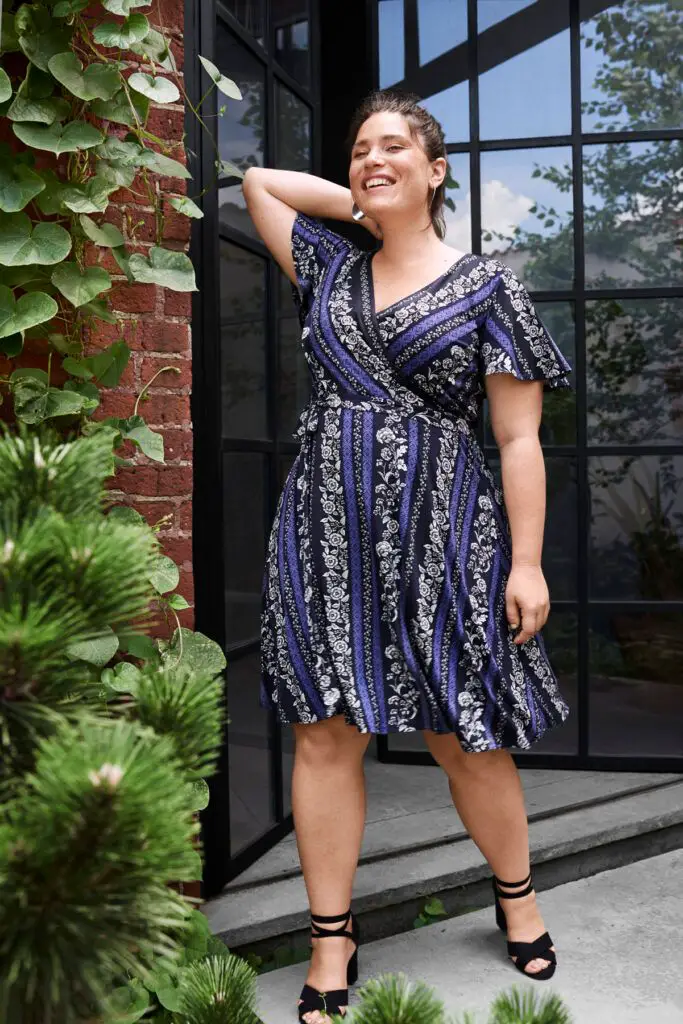 Peep these jeans, y'all! These pearlized skinny jeans come in a light indigo wash and are perfect for transitioning into your Fall/Winter wardrobe. The pearl trim is such a sweet touch without being excessive (although we love being excessive too).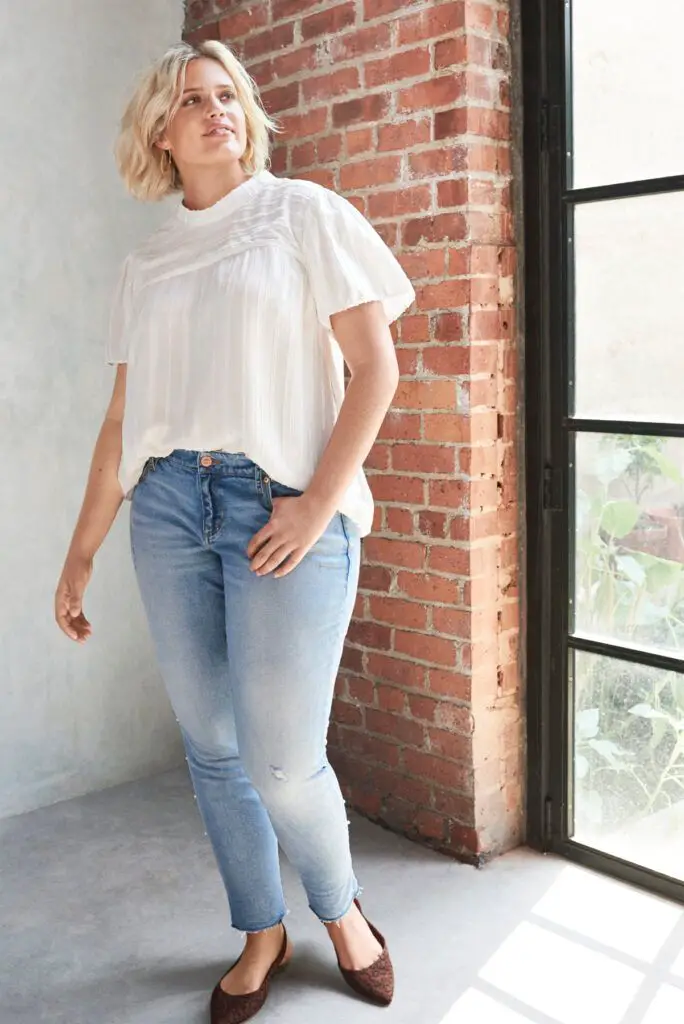 Similar to the pearls on the jeans, the buttons on these skinny Sailor pants give us travel vibes for days. Perfect for a sailing trip or strolling down the boulevard, these pants are functionality chic. Pair with your favorite button-up or mock-neck top (as pictured).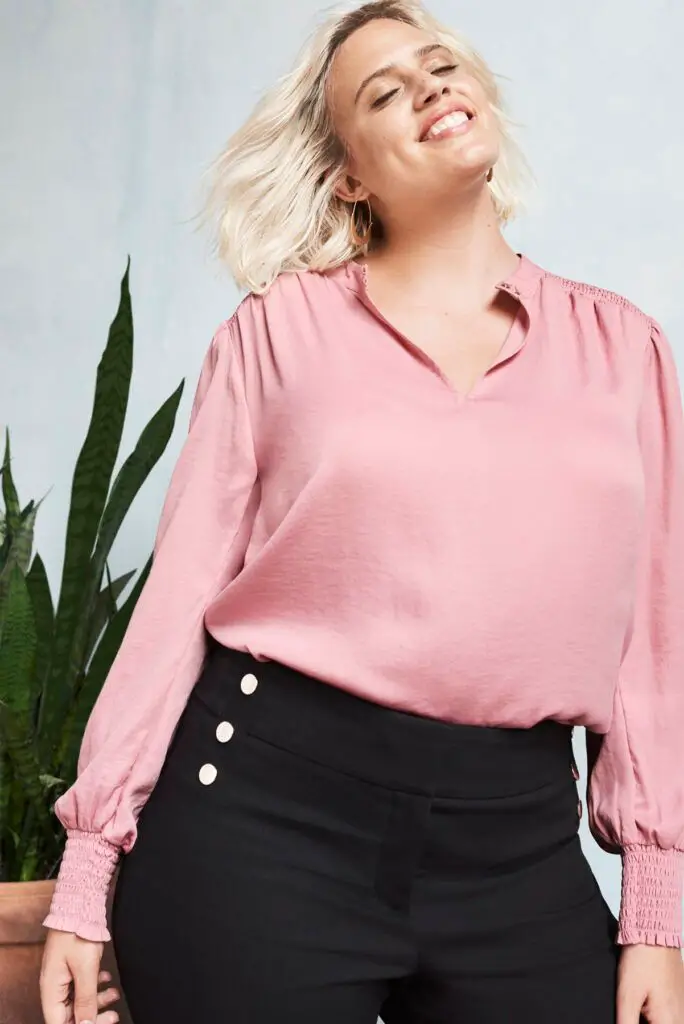 Looking for a little wear to work fun? This plaid ruffle skirt has a silhouette that is to die for. Simplistic enough for a day at the office, with a flare fit for the princess in us all. Whether dressed up with a cardigan or dressed down with a cute t-shirt, you'll be sure to have your best fashion foot forward.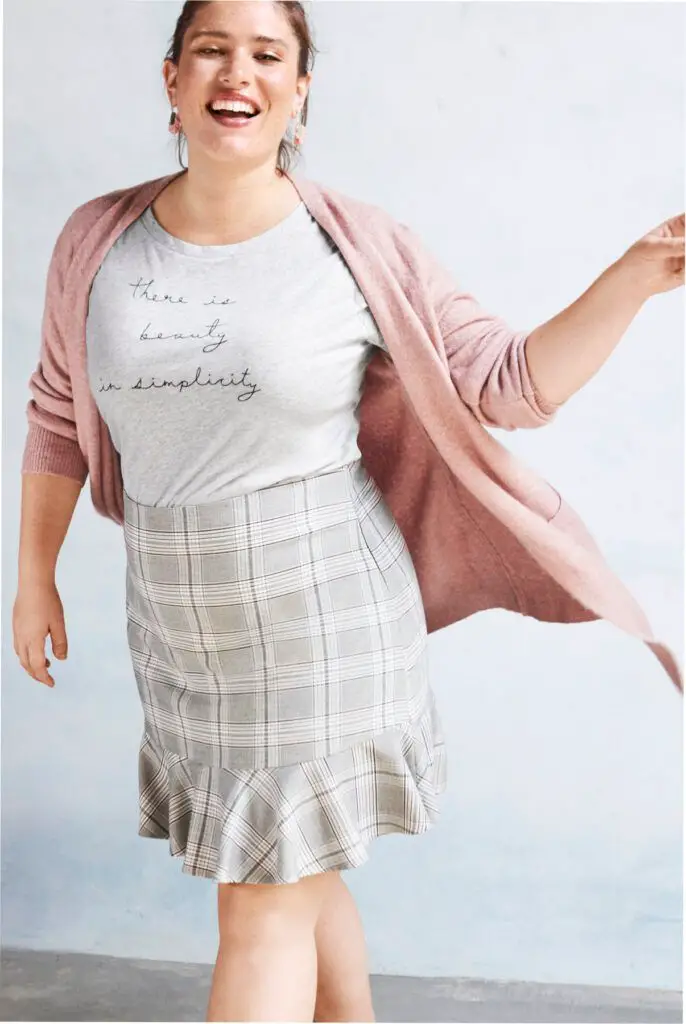 Isn't this just the cutest look?
If you want something a little more playful, then this patterned jumpsuit is a great alternative to a suit for work. This will take you from day to night, seamlessly!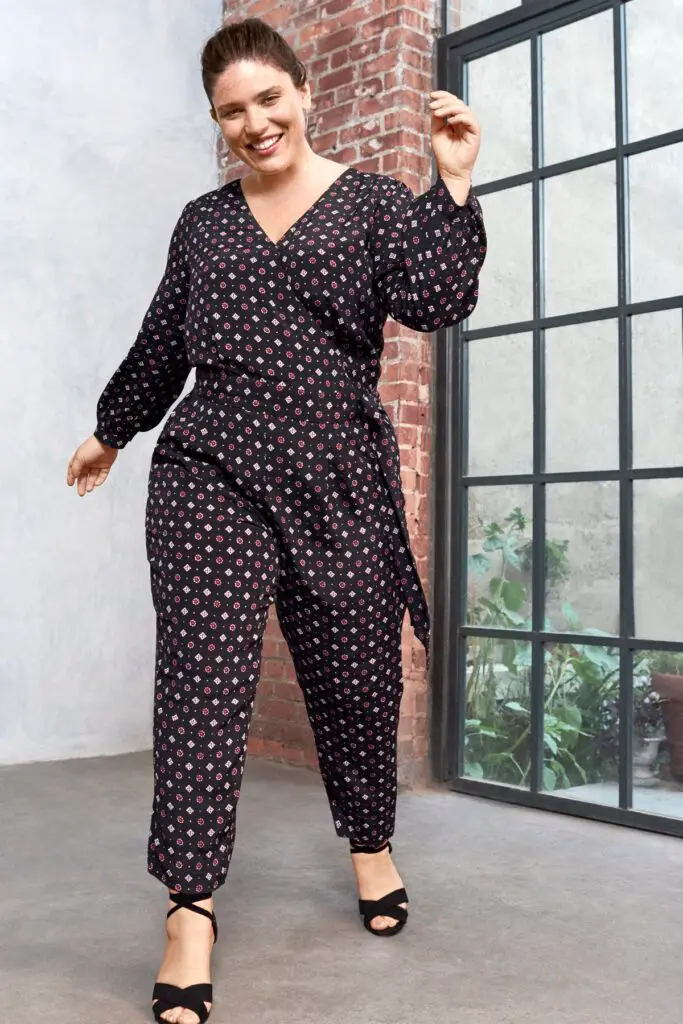 Can't get enough of the LOFT Plus collection? Is this all your style? Have you already ventured in store?
To feast your eyes on the full collection and find a store near you,Visit Loft.com!
Ohhh and GUESS WHAT?
YOU are invited to attend one of the Loft Plus Collection Grand Launch events! Head on over to Loft.com to find out if your store is having an event ad how you can attend!
We always love to hear from you!
Which were your top picks and how you would style them?