We all have a few fashion inspirations…. if you were to ask us, several come to mind, but one person always makes the list: plus size blogger, Tanesha Awasthi, also known as Girl With Curves. I have always admired her style! Polished, poised, and effortless. I even have a couple looks inspired by her modern take on classics. Always chic from head to toe, her looks are always pulled together and never miss a beat. So when we heard of her collaboration with the Sears Simply Emma collection, we had to share!
This collection has a great range of pieces for casual everyday to office-friendly and even a few things appropriate for Holiday. This is Simply Emma's second collection and I'm impressed with how much effort they've put into the little details that make such a difference, paying close attention to fabric choices, length and color scheme. – Tanesha Awasthi, Girl With Curves
First announced back in the Spring, Tanesha returns this fall with a great collection to build your plus size wardrobe with. The collection offers versatile solutions for work, date nights and weekend wear that will include tops, bottoms and dresses along with activewear and lingerie! Okay, Sears!
Take a look at Simply Emma Fall Collection featuring Girl With Curves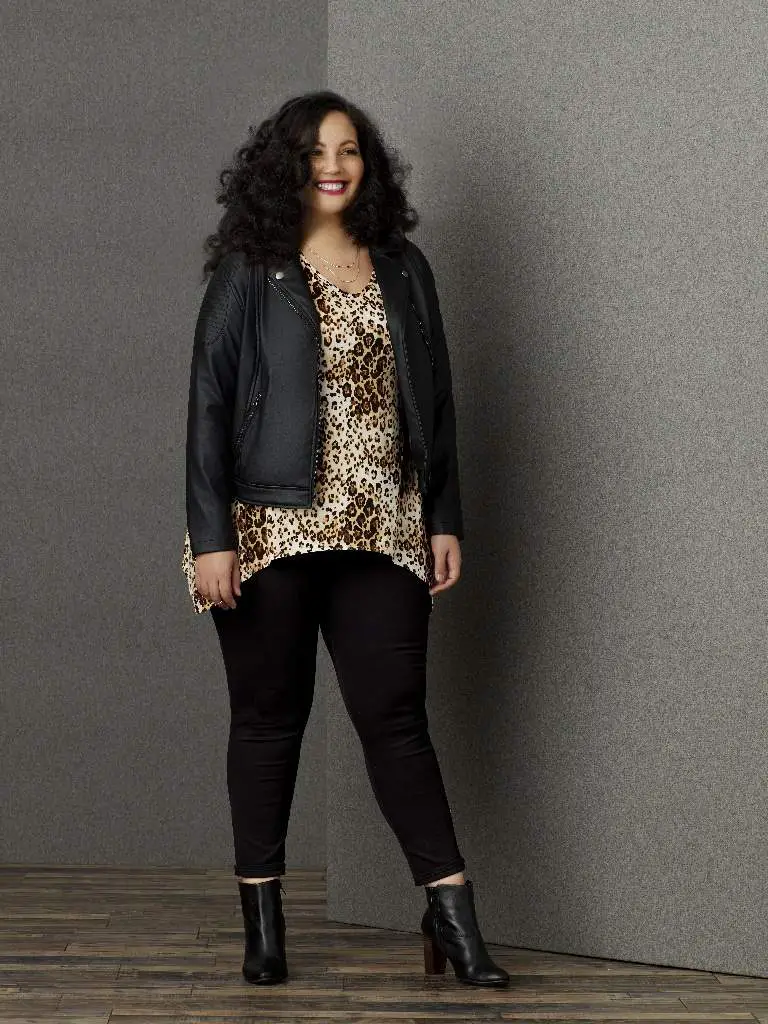 Faux Leather Jacket, Leopard Tee and Ponte Pants available at Sears.com
Aztec Print Jacket available at Sears.com
Red Plaid Shirt and Cropped Skinny Jeans available at Sears.com
White Windowpane Blouse and Jeggings available at Sears.com
Fringed Kimono Top and Distressed Skinny Jeans available at Sears.com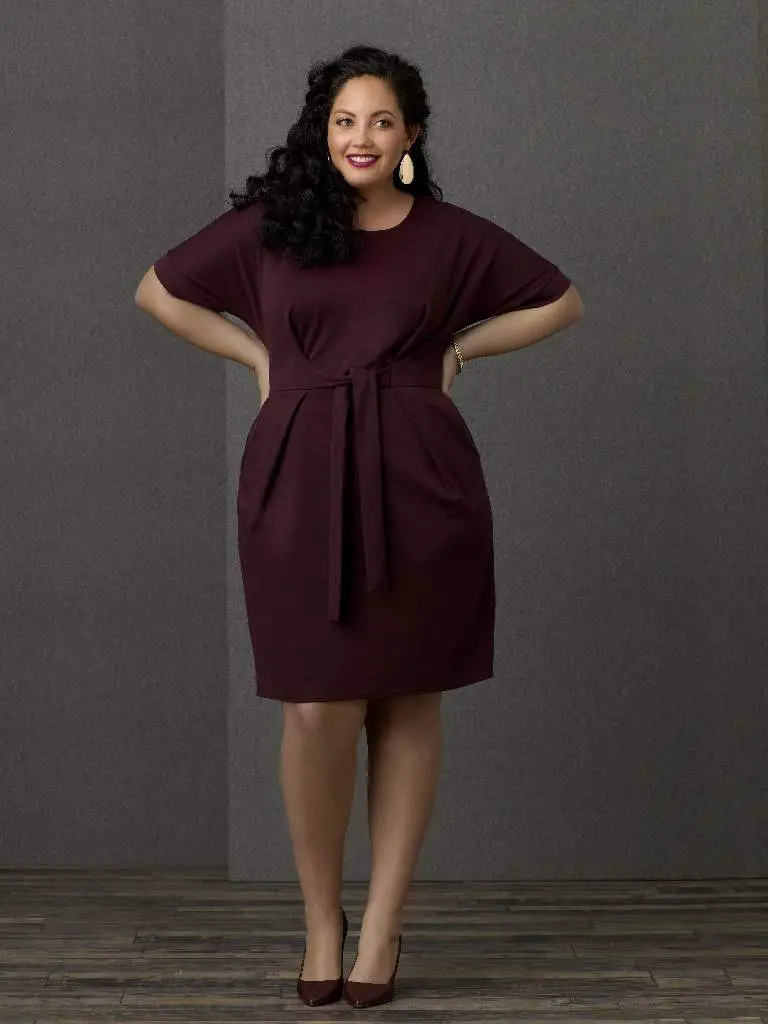 Dolman Dress available at Sears.com
Flyaway Front jacket, Sleeveless Tunic Blouse and Leggings available at Sears.com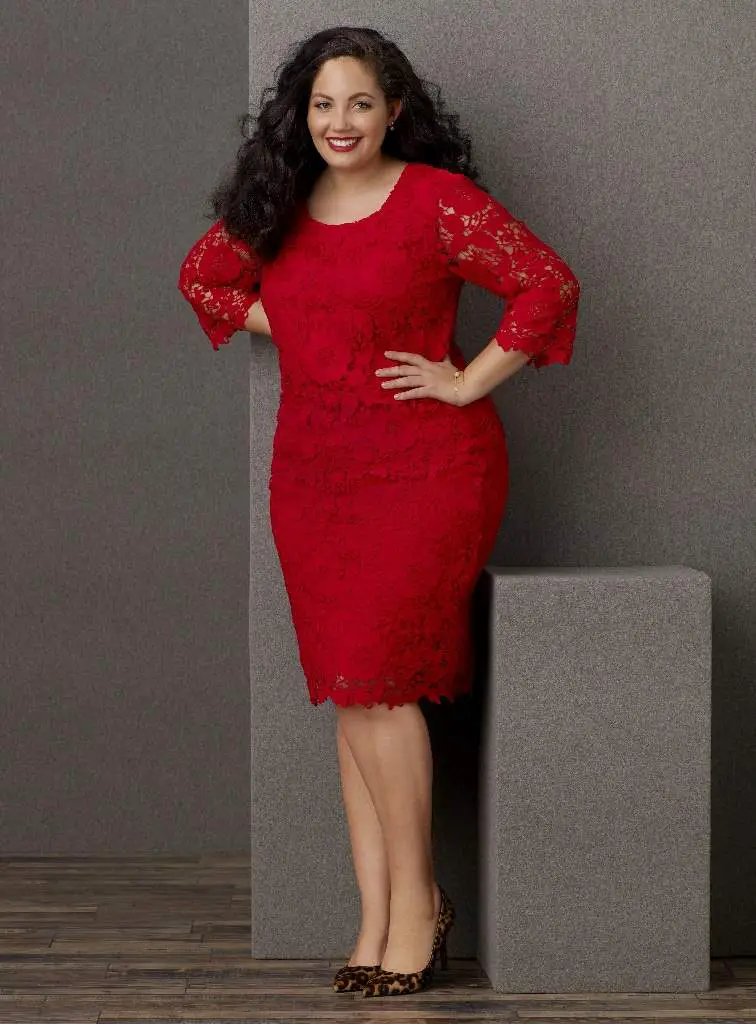 Red Lace Top and Skirt available at Sears.com
Grey Windowpane Jacket available at Sears.com
With a great mix of classic and on trend pieces, the Simply Emma Collection at Sears will range from $14.99- $60 with sizes from 1x-5x in tops and 16W-24W in bottoms. This fall collection has so many great pieces that you can update your essentials with! I love the mixed media flyaway jacket, tunic and leggings look.
I must add, I love how our tried and true department stores are shaking things up and having a little fun with their plus size fashion offerings! How exciting and cool is this?
Check out the entire catalog at Sears and Sears.com
Which pieces do you need in your fall wardrobe? Do you own anything from the previous collection? Tell Me!