If you haven't been following, WELCOME to my blog! Over the last few months, I have been working on an amazing social media project with Chevrolet for the launch of their CHEVY CRUZE! They have chosen ME, The Curvy Fashionista as their Fashion Cruzearati to cover fashion from across the country!
My latest adventures took me to New York Fashion Week, in the freezing cold- but with TONS of Fashion!!!! My First adventure with Chevy took me to the studio of project Runway Alumni, Althea Harper! SUCH A SWEETHEART she is! I had the pleasure of visiting her studio, helping her pack her bags, load MY CRUZE, take her to her event space, go behind the scenes, and watch her entire collection come to life as I bring you Fashion Unexpected during Fall 2011 NEW YORK FASHION WEEK!
Chevy Cruzearati: Fashion Unexpected
What I really admired and liked about Althea was her amazing DRIVE, Honesty, and OPENNESS about the plus size fashion community! YOU HEAR ME!?! Her OPENNESS and respect to the plus size fashionista and her desire to rock contemporary and body conscious fashionable pieces! Cause you know I ASKED HER ABOUT IT!
Here is my Cruzearati Fashion Unexpected Video with the lovely Althea Harper!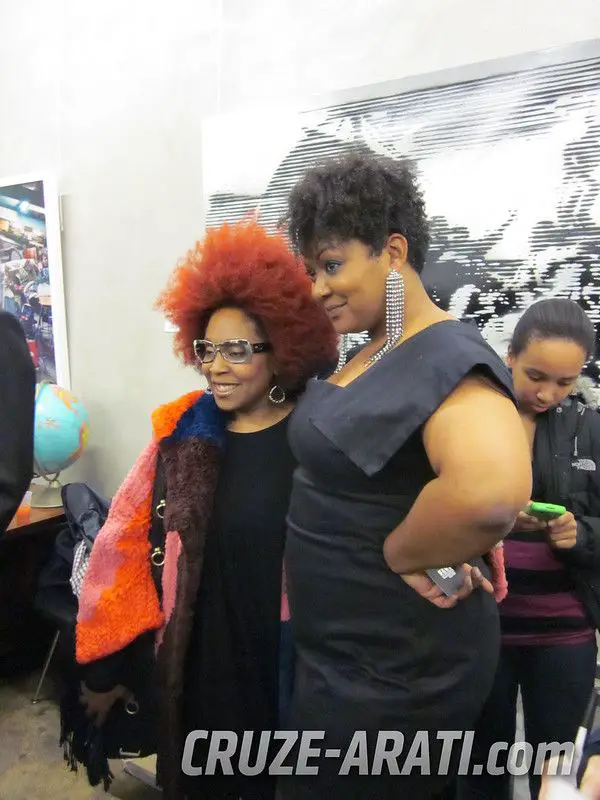 I sooo loved her concept for the show!!!!
Here are some images from Althea Harper's Fall Presentation show!
You can catch all of the behind the scenes photos on the Chevy Flickr page here!
Share with me I want to know:
Did you enjoy this SECOND episode of "Fashion Unexpected"? Sound off and let me know what YOU want to see more of!
P.S. Also, do not forget to check back in DAILY with me and on the UBER COOL Cruze-arati website, follow me @mariedenee AND the@cruzearati on Twitter, catch #Cruzearati on Foursquare, and peep all the #Cruzearati on Facebook! My webisodes will also be featured on the Chevy You Tube Page!