When we first heard about Fashion To Figure heading into liquidation, not going to lie… we panicked a little bit! There's already so few true-to-form plus size brands to choose from, so losing another quality brand was out of the question. Then, next thing you know, we hear New York & Company had scooped up Fashion To Figure in an acquisition!

So naturally, we were a bit curious, given the brands' different and respective types of style. Fashion To Figure mostly gave you that tight and sexy club wear, while New York & Company was for the professional career woman. When this news broke, we had soooo many questions…
Would New York & Co scrap Fashion To Figure's entire style?
Would this just be a cash investment to the brand?
Was this going to be a whole new look for Fashion to Figure?
Could we get elevated quality and style from Fashion to Figure, that we know and love, married with the quality we dig from NY&Co?
Does this make sense?
Since NY&Co has their own plus size options, would this be something that is signature and unique to FTF's style?
As you can see, we had questions that needed answers!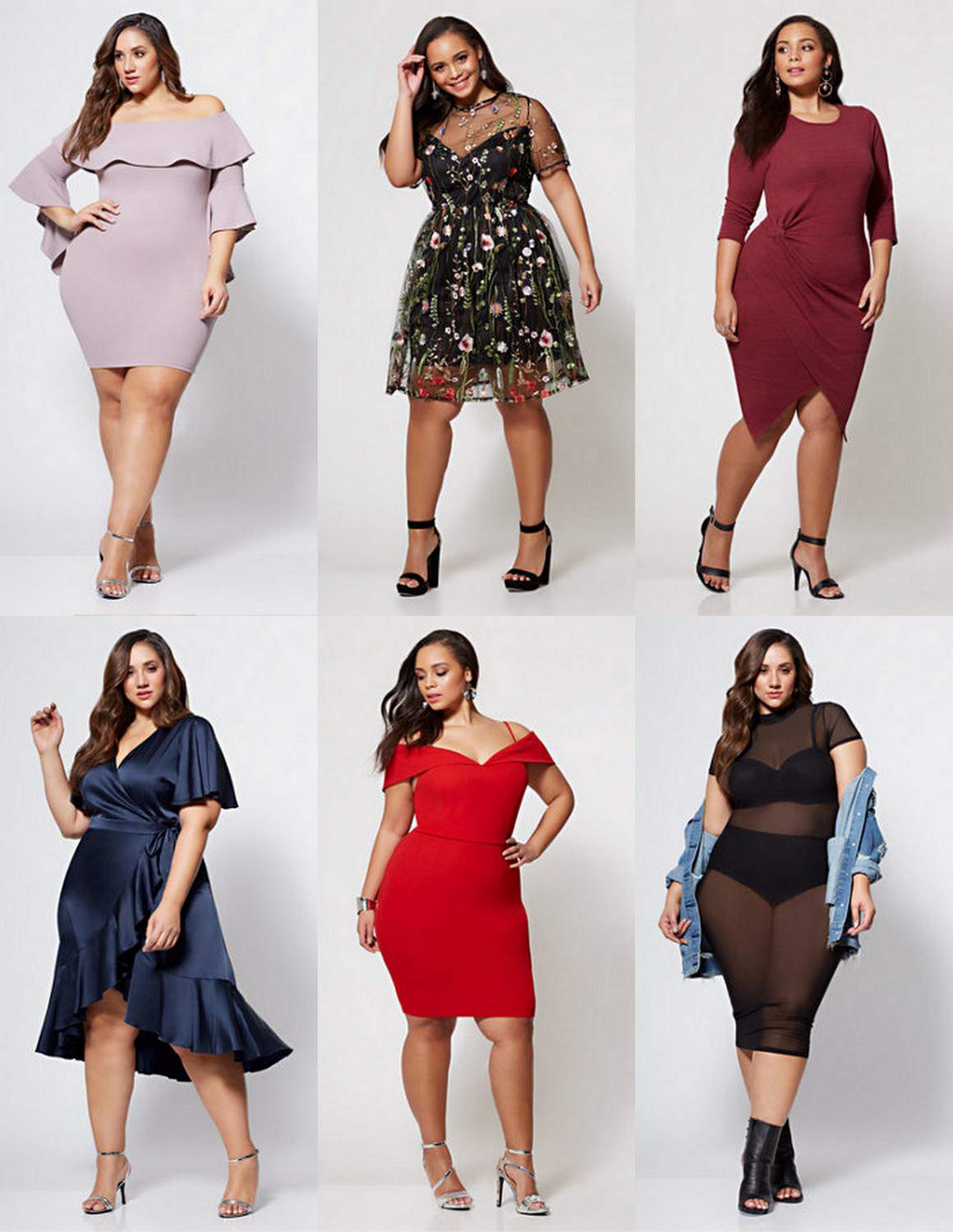 Interestingly enough, once the acquisition was announced, things moved hella fast. The anticipated launch date was set to February and they stuck to their word — the day is here! All of those questions we had? Were mostly answered!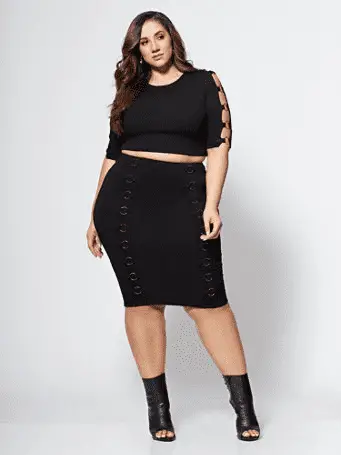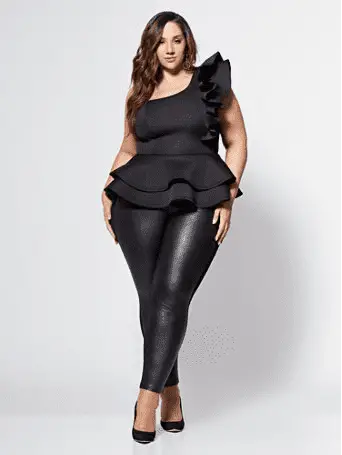 As the website says, "FTF styles are thoughtfully designed and fit specifically for curvy bodies size 12-24." However, FTF's sizing isn't the same as NY&Co's (aka standard sizing). If you're a visual creature like me, here's the chart: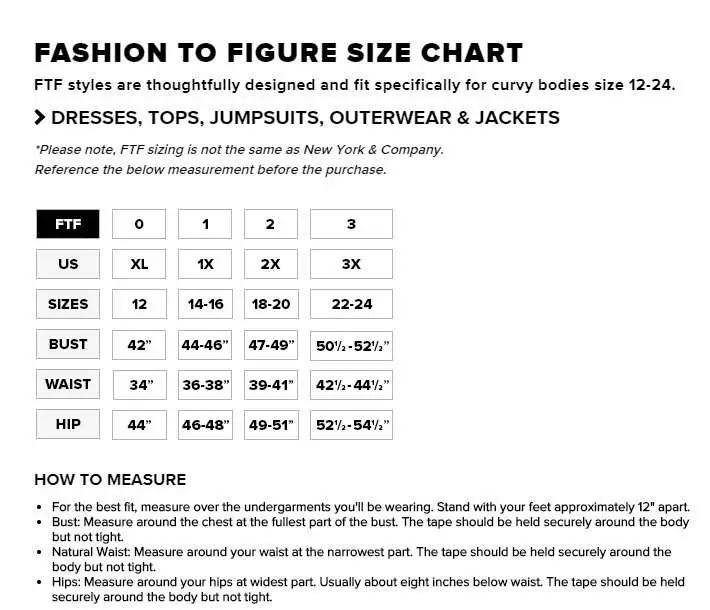 From the looks of it, there seems to be a combination of sexy wear along with pieces that you can rock to work. I'd say it's a good start. I really dig the FTF SIGNATURE – SIENNA PEPLUM TOP, FTF SWEETHEART BODYCON and FTF ZOE BELL SLEEVE DRESS.

Here are a few things I have observed:
New York & Co definitely stayed true to the brand. Thank you!
Pricing seems to have gone a smidge. Not too much, but enough to notice
There is no announcement on either brand's socials… I wonder why?
The styling and imagery is definitely inspiring and gives you an idea of how it will rock
The pictures make the product look… better
Right now, there are only 59 items in their collection, but safe to say, the old Fashion to Figure that we know and love is definitely in good hands… for now.
Overall, it's giving me a mix of professional wear, sexy wardrobe, flirty fits and casual style. I think this is a good start and I'm looking forward to when the relationship evolves into bolder choices- both for work and play!
Shop NY & Company's Fashion To Figure collection at nyandcompany.com!
What do you think, ladies?
Now that we've seen the result of this pairing — do you think this is a good match? Are there any particular pieces you have your eye on?