Hey There! The TCFStyle Expo is heading to Atlanta and we hope you are ready! We have so much in store this year! New location, New Panels and New Vibe. We also brought back the TCFStyle Squad with some new faces! Today we introduce you to one of our "Oldies, but Goodies" the creator of A Thick's Girls Closet, our NYC boothang! Shainna Tucker!!
Meet Shainna of A Thick Girl's Closet
Name: Shainna Tucker
Age: 29
Height: 6'0
Site: A Thick's Girl Closet
Location: NYC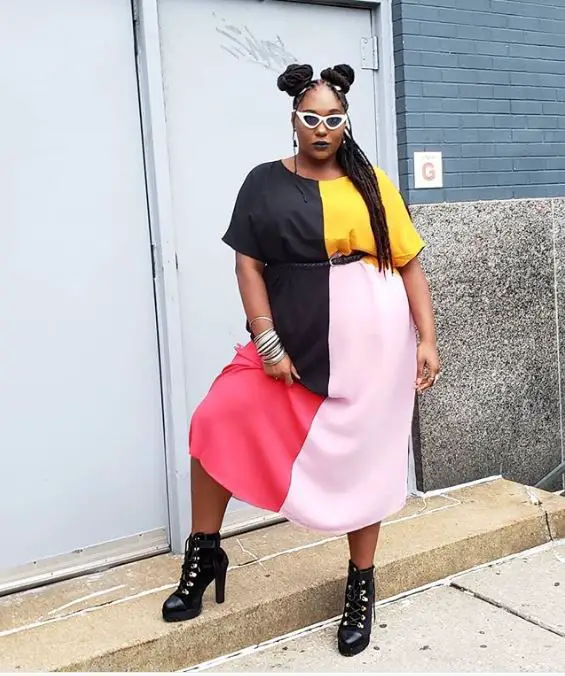 How long have you been blogging?
8 years
What or who inspired you to become a fashion blogger? What led you to it?
Pure Procrastination while in college. But over the years, being able to help someone else, is what drives me to keep going.
Do you blog full-time, for fun, as a hobby? Share your evolution!
Part-time right now.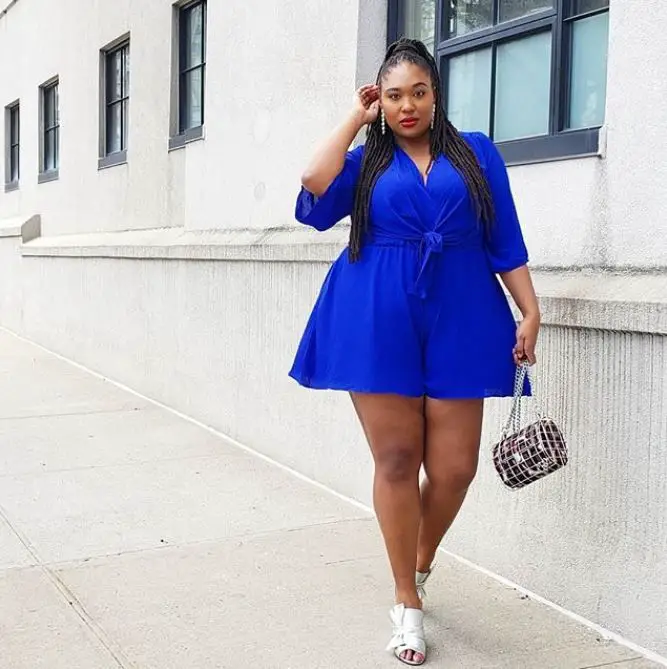 What is your favorite asset? Your legs, arms, waist? How do you play that up?
Legs. I'm always in a dress, skirt or short with a great pair of heels!
What are the challenges, if any, you face in being (petite/tall) and plus-size?
Being tall and plus size finding jeans, jumpsuits, maxi dresses or maxi skirts that are long enough for me. They're fit my body but my ankles are always out.
What's your favorite thing about being (petite/tall) and plus-size?
Being tall I command attention and I love that.
What's your favorite thing about being a blogger? A (petite/tall) plus fashion blogger?
I get to be the woman that I needed when I was 16. Someone confident, someone stylish, someone who is okay with being vulnerable. Someone who found love, someone who travels, someone who has friends. But ultimately someone who has these things and didn't have to lose weight to get them.
Who/what are your favorite designers/brands?
Lane Bryant, Eloquii, Christian Omeshun, Courtney Noelle, Rue 107, Fashion to Figure, City Chic
Describe your personal style.
Eclectic
Which blogger inspires you? Plus or straight size! Any bloggers currently on your radar?
Kelly Augustine, Finding Paola, Miss Lion Hunter, Brooklyn Petite, Mizwoochic
What do you think about here plus size fashion is today, versus a few years back?
We are definitely starting to get a little more daring, but also I love seeing more upscale luxury options.
What do you think or hear from readers, is one of the biggest myths about plus size fashion?
That everything has to be tight and sexy to be fashion.
Lastly, what does Curvy. Confident. Chic mean to you?
Keep your head up, where what makes you feel good, and don't be afraid to try new things.
Make sure follow and subscribe to Shainna's YouTube channel; her hauls are geared toward our tall plus size girls and she offers so much detail into making sure her plus size sisters keep it real cute! And we love her Instagram as well.
Shainna and the rest of the 2019 TCFStyle Squad is ready for the 2019 TCFStyle Expo, August 9th thru 11th at the Omni Hotel CNN Center in Downtown Atlanta, GA! Are you ready?
Tickets are on sale now, more news and announcements are coming!
Get Your Tickets Here!