Marie's Note: Please meet and welcome my cousin, Kris to the site! When she shared with me her story about bra shopping and how her life was saved via Amazon Prime Wardrobe, I had to invite her onboard to tell her story. Because she is hilarious and a natural storyteller, I knew that this would be a fun read and she did not disappoint! Welcome Kris and show her some love!
Girl. Okay so It's story time. Let me tell you a little story about how Amazon Prime Wardrobe saved my boobs… My 40M Boobs. About a week ago I was wandering around my kid's campus doing my PTA mom thing and became victim to the most ultimate betrayal…you guessed it- my underwire broke thru AT THE DAMN ELEMENTARY SCHOOL!
Now, for some this may not be a DefCon level 1 crisis, but if your girls are a 40M… this is a disaster! I need you to take a second and think about volunteering in a classroom full of 10 year olds and a titty falls loose. This is not the life you want to live.
Being blessed with a size 40M means that my bras cost a lot of money.  AND?! Because I don't ever find my size in a store, I don't usually have the luxury of owning several at once. So naturally, I needed a quick resolve. I must add, bra shopping for me is not a fun experience.
It's stressful, overwhelming, and usually ends in me accepting a bra the only "kinda fits." That sucks major balls. So when my bra broke this time, I decided to try Amazon Prime Fashion. Having purchased from the site before,  I knew that the range of sizes and colors are larger, so I hoped to luck up again.
Upon logging on, I was redirected to Wardrobe Prime and was pleasantly surprised. The prompts on the screen directed me to add items to a new Prime wardrobe shopping cart. I was like Wardrobe Prime- WTF is this?
So I gots to clicking through Amazon Prime Wardrobe and it seemed pretty simple: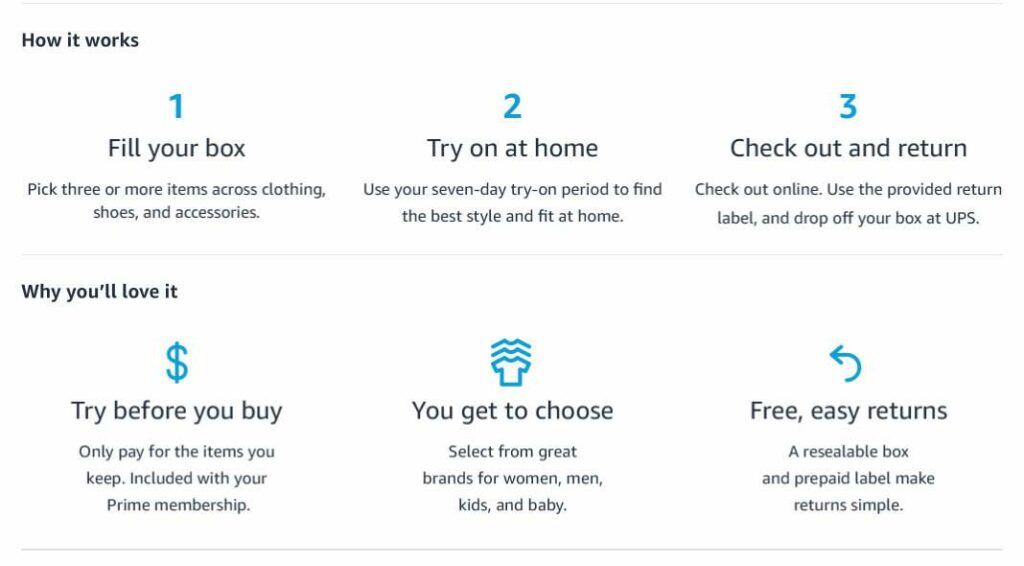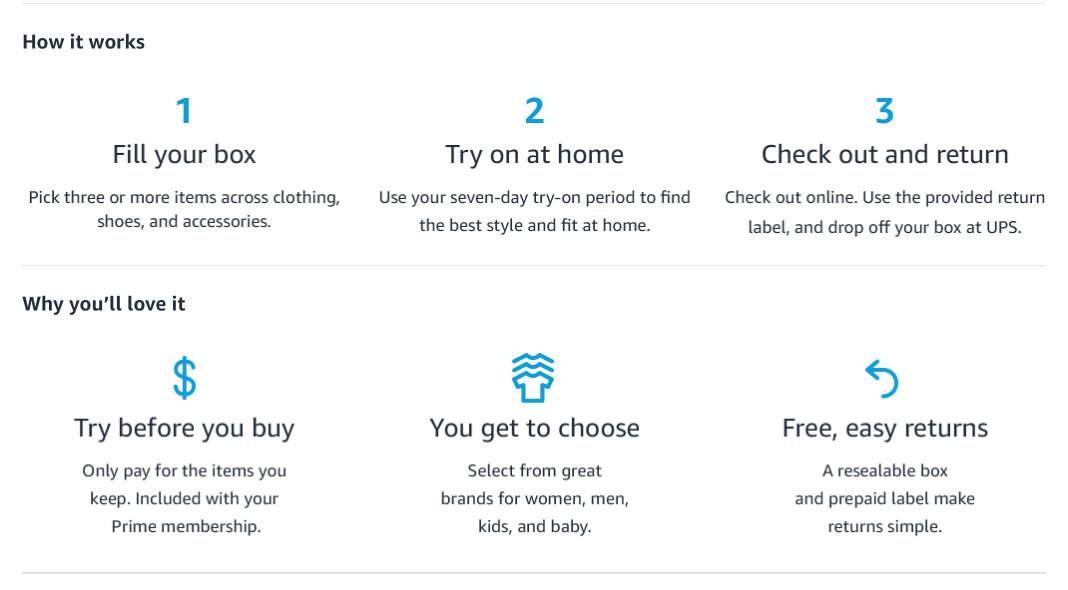 Items in my wardrobe cart would be shipped to me at no charge and I could keep them for 7 days to try on.
At this point I am beyond stoked, like whaaaaaaat????
Amazon… you mean to tell me I can try on 3 different sized bras, IN MY OWN HOUSE, to see what fits best? And y'all gone pay for me to ship them back??? I'm in. Bih, My girls deserve this luxury.
Swiftly, I added 3 bras of 3 different sizes to the cart so I could figure what fits. This is where I get stuck and find my biggest problem: I never know what fits from style to style. So I saw this as my opportunity to wild TF out.  I also chose fancy colors because, like I said, My girls deserve this luxury.
And Girl. Guess What?
The bras arrived two days later (Prime FTW BABYYY!!) in a box wrapped in tissue paper (luxuryyyy). The box also included a prepaid return shipping label.
The directions were simple:
"Try this on. If it doesn't fit, put them back in this box and affix the included shipping label. Drop off at a UPS store within 7 days and go on about your business ma'am."
Amazon even sent reminder emails like "Hey boo, you've had your items for 5 days. If they don't fit, go one and send it back"…or something to that effect.
Anyhow, after deciding to return the one bra, I went back to my cart on Amazon to let them know I would be keeping 2 of the bras. They then charged my card for the 2. The other bra was dropped of at UPS.
And I really need to take a second to tell yall how easy this damn return was.
All I did was but the bra back into the box it came in and slapped the label back on it. Like, I didn't even have tape to close the box, I just used the label to close the box and dropped it off at UPS. They gave me a receipt and I was out!
And VIOLA! Just like that, Ya girl is the proud owner of 2 new bras. Matter of fact, I went back and ordered a 3rd since I knew what size fit me. I'm out here stylin' yall!
Oh guess what else?!?! Amazon has a REALLY nice selection of bra colors for us gals of the big boob persuasion. At this point, Amazon Prime Wardrobe and I are homies.
Like who else has my back (and my front) like them?
Amazon is like "Oh you want Big bras? Oh you want to choose between styles? Oh you want color options? I got you fam." For the first time in a looong ass time, I'm out here like hmm what bra should I wear today lol. I chose the color Cinnamon for this one… Heeeey Now!
You have to check out Amazon Prime Wardrobe at Amazon.com! 
So, if you are like me and have boobs that won't allow you to walk into most stores and shop, maybe take a peek at what Amazon Prime Wardrobe has to offer. You literally have nothing to lose.
Bye girl! Talk soon!