I was at the Altitude Lingerie and Romance Trade Show in Las Vegas on April 19th visiting my suppliers and the designers whom we typically buy our lingerie from for my store Curvy Girl. I like to go to this show about once a year to see all of the new romance products and look for new designers that I have never heard of before. It's also a great opportunity to talk with my current suppliers and designers just to check in and see what they are up to.
I did learn some cool things that will help my current business, so I am very grateful that I went to the show. I am always looking for ways to operate more efficiently and more creatively.
But, what really PISSED ME OFF is that none of my suppliers plan to expand their sizing. NONE!
One supplier use to carry a lot more 4x to 6x and they have really reduced their offering in that range.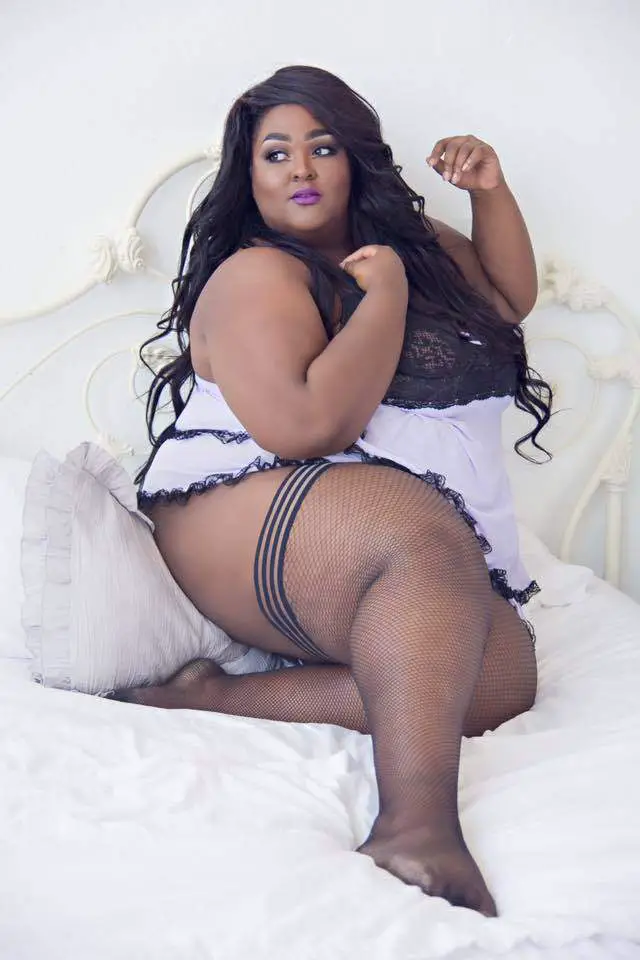 Two years ago, a different supplier told me they were going to test some 5x/6x items. (They even asked me for input on a few items and giving them suggestions of what women my size might like.) This particular supplier told me that they feared it would not sell. A third supplier said they did some focus groups and market research and determined there was no market for lingerie size 26 and higher.
Naturally I started talking to some of my fellow business owners that cater to people of size like we do, just to see if this makes others in my world upset. It turns out I am not the only one that believes that fat babes deserve all of the love, respect, hot sex and high fashion given to every thin person on this planet.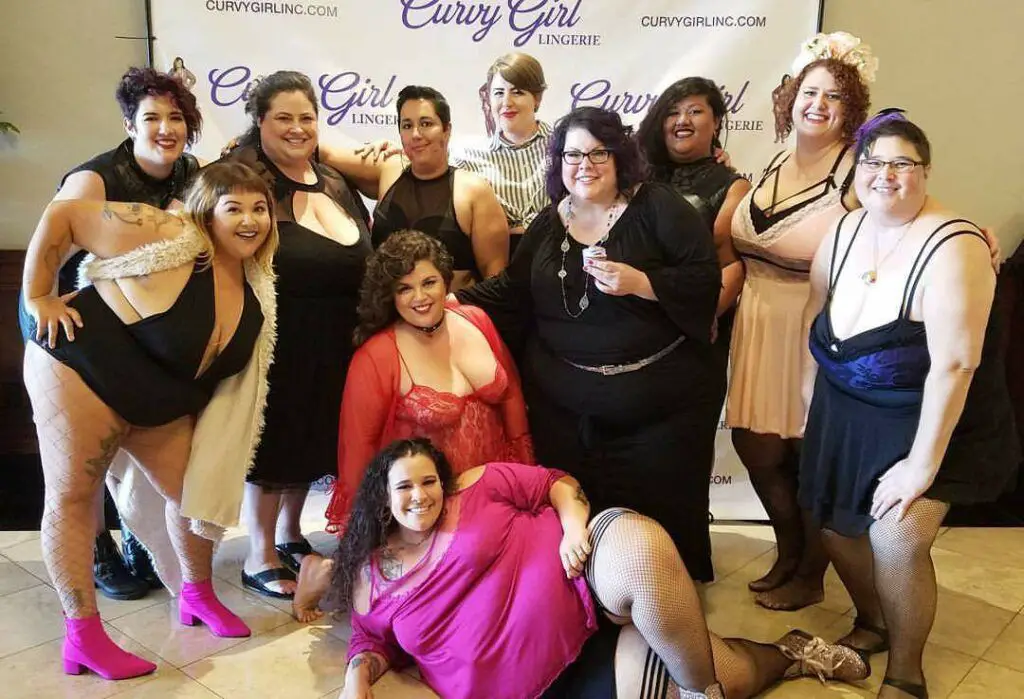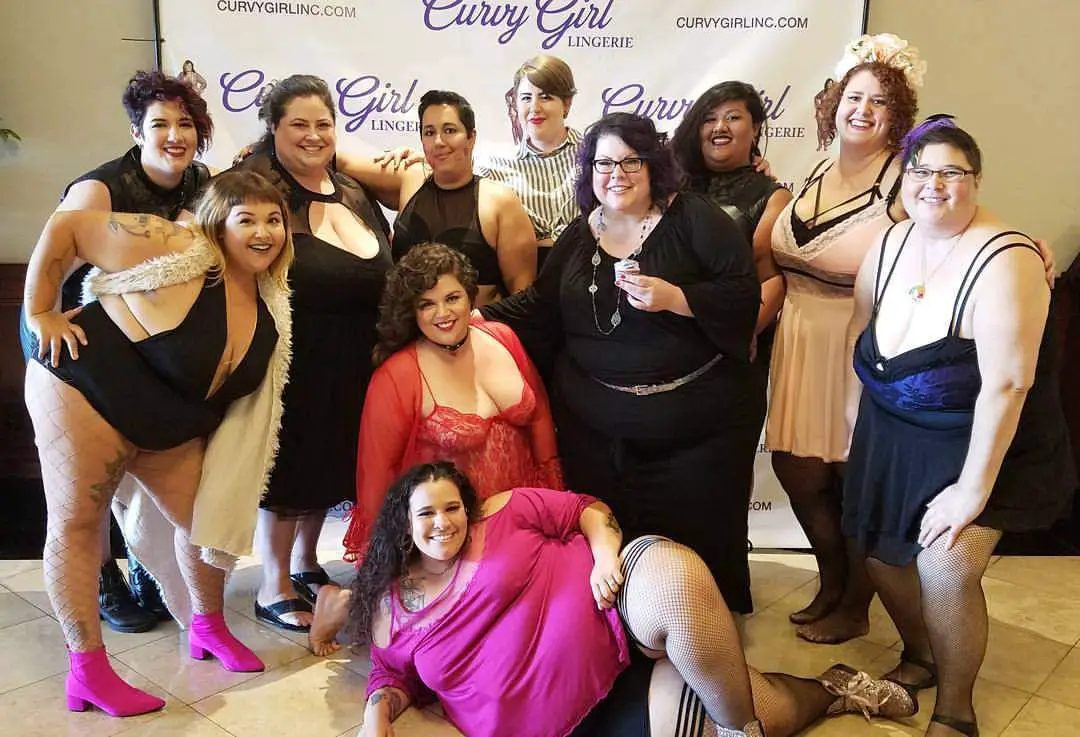 Bevin Branlandingham, creator of "Fat Kid Dance Party" shared with me that "People of all size deserve to experience sex, love, joy, and desire. This includes access to sex as well as access to lingerie and clothing that expresses their sexuality! The past ten years has seen a giant shift in our culture around fat acceptance. Body positivity is blowing up and with that new markets of empowered people who want lingerie that fits their body the way it is. They have money and they want to spend it, manufacturers who believe there are not people who want to wear lingerie above a size 26 are missing out on profit potential."
We are done hiding in the dark. We are done wearing hideous patterns and ugly fashion. I have customers and potential customers messaging me daily asking for sizes above a 26 and it PAINS ME that it is so hard to come by. We do have some designs by Coquette that are labeled a 3/4x that will fit some babes who wear a 28/30 – but that is a very difficult story to tell when you sell online. Our customers have to trust us that we know these pieces work on bodies that are larger than what the tag says.
Jes Baker, author of "Things No One Tells Fat Girls" and her new book "Landwhale" said to me (when I was just back from the show and completely deflated by the feedback I received) "I feel like this is a clear cut problem that reflects or cultural denial of and distaste for recognizing fat babes as sexual beings! It's not only disappointing but backwards as hell. We're going to need them to catch up!"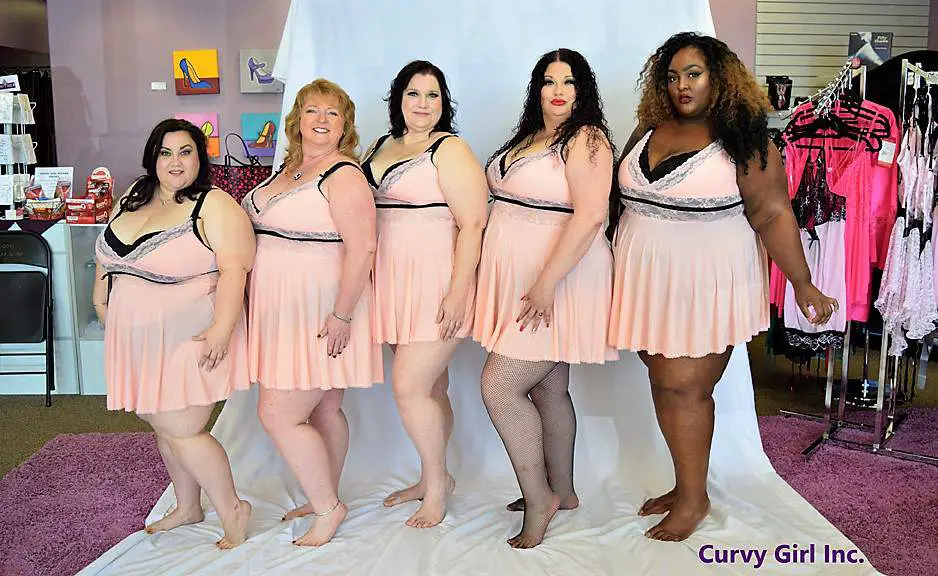 I totally agree. It is time to catch up! I mean, babes with goddess sized bodies have been around since the beginning of time. Simple research will show you that Venus of Willendorf dates back to 28,000 BCE! Bigger bodies are not going anywhere and our voices are getting louder and stronger. We want to look sexy and beautiful, too.
Just because we are not a size of a Victoria's Secret model does not mean we don't need and want lingerie that fits our bodies.
Lingerie designers should take note what popular brands like Universal Standard and Eloquii are doing. There are a bunch of fashion designers who are making their styles in sizes 28, 30, 32 and beyond. SmartGlamour's size chart includes sizes XS to 15X. And there are many plus size models in what they call Extended Size Modeling these days, too.
Saucye West, Plus Model and Mustang Sally are just two of them.
Blogger at Fearlessly Just Me and fierce advocate for fashion in sizes 26 and larger, Marcy Cruz, asked me a pertinent question. "What data are these designers using?" She went on to add:
"When designers and brands say there is no market for sizes above a 26, I wonder what numbers they are referring to as they don't sell extended sizes and therefore, don't have the numbers to prove that point. Where are they obtaining their projections? As I can see, brands such as Eloquii, Ashley Stewart, Universal Standard and Charlotte Russe have extended their sizes for a reason and that is because there is a market for it."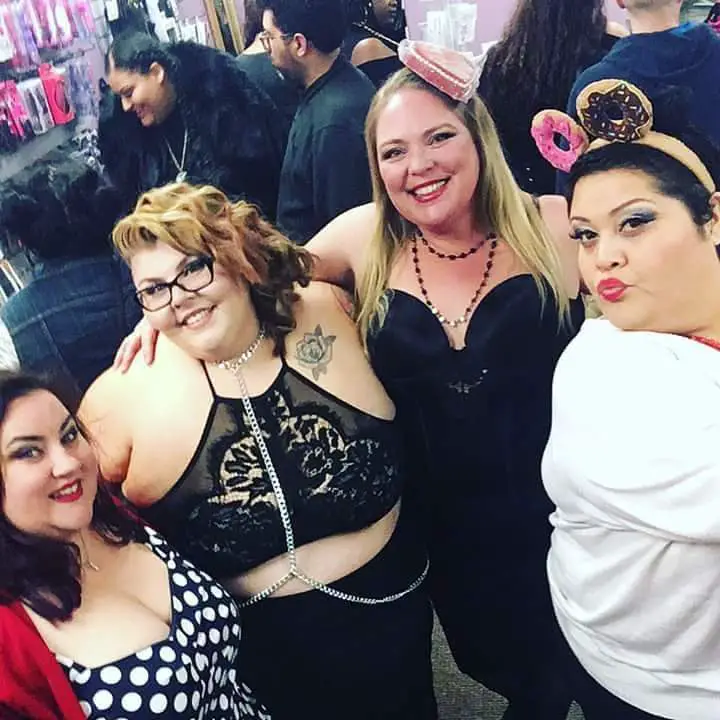 This rings true for lingerie as well. I would love to know what market research was done and where. As someone who was just hired as a size 26+ fit model, that alone is proof that there is a market because I would not have been hired and got booked for a job immediately, had it not been.
Perhaps these companies should ask the customer herself and not just look at numbers that are gathered based on companies who don't even offer that size. I would challenge them to test with a few pieces and see how it goes there. They won't know until they try.
If they are loyal to their customer, they will buy and spread the word, especially if they use larger size models that appeal to plus size women."
FATPHOBIA LIKELY? It does make you wonder. Maybe the corporate headquarters types do not know about the blogosphere or the fat liberation activism that is going on all over the world. Maybe the corporate lingerie designers do not have enough women at the executive level to explain to the designers that there is a MOVEMENT going on and they need to catch up.
As our Curvy Girl motto goes: "Sexy is for EVERY body."
I asked Marilyn Wann, the author of "Fat! So?" to give me her opinion on this topic. She has been at the forefront of the fat liberation and fat acceptance movement since the early 90's. She nails it here:
"Clothing sellers inspire customers all the time to try entire categories of fashion. If there currently are not many customers for sexy lingerie above size 26 …a claim that I suspect is not true anyway…that says nothing about fatter people's interest level. The fashion industry creates these self-fulfilling prophecies by a combination of their own weight bigotry and lack of leadership. The businesses that pursue a more expansive vision will stake out first claim to a fabulously sizeable market share."
I am pretty sure the designers hate it when I come to their booths each year. I have the same request every single year: We need MORE designs for bodies size 26 and higher!
I can see their eyes rolling and their collective brows furrowing when I show up. I feel like a damn broken record. I have been begging for the past 6 years, but they clearly not interested in our fat money. (And, while we're at it, we could use some more designers in ALL of the sizes 12 and higher. This market is very underserved.)
Someone should really take a serious look at this niche that is being completely ignored. It feels like the lingerie designers are stuck in that era where they are only seeing through a lens that is very old fashioned.
For starters, lots of women and men are attracted to larger body babes and will spend the money.
And, they always seem to forget that some of us buy lingerie for ourselves.
Chrystal Bougon
Resident Curvy Girl at Curvy Girl Lingerie