If you haven't noticed, denim has been getting lots of attention lately and I love it all!! Did you catch my plus size denim skirt roundup or my latest outfit post rocking denim on a denim skirt? YUP! Denim is going hard and from the looks of it, is not stopping anytime soon! With its versatility and classic style, a denim dress can be a great alternative to the little black dress or the little white dress!
Pair this trend along with the advances in plus size fashion, YOU too can keep up with this trending classic that will last for seasons on out! I know that I will and today I am here to share with you a few new denim dresses that you will definitely get a kick out of!
Whether you fancy the classic shirtdress, a strapless number or a fancy maxi, we have a few picks for you that will keep you Curvy.Confident.Chic!
You ready to take a peek? Well click the first pic to start the slideshow and if you like what you see, just click on the link in the pictures!
Here we go!
The Plus Size Denim Dress and 10 Picks for You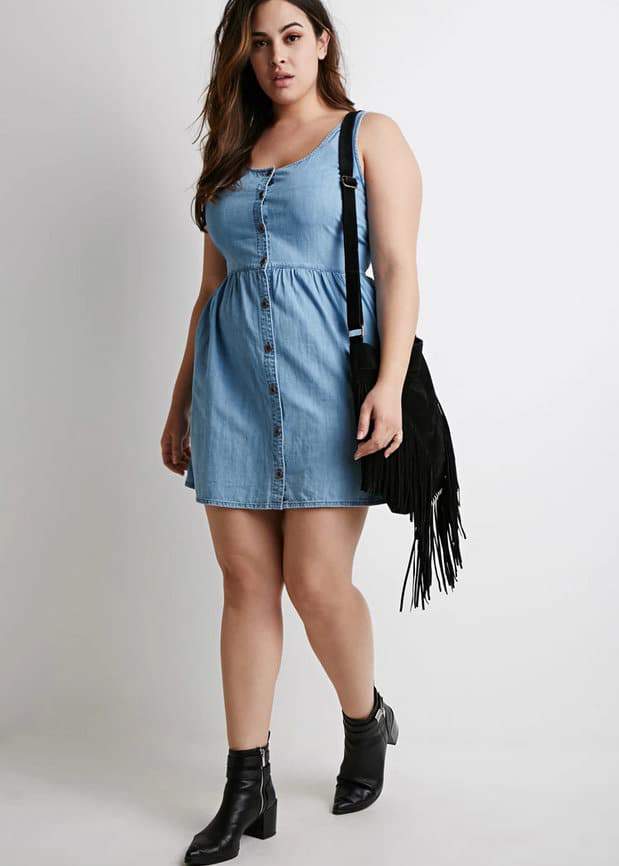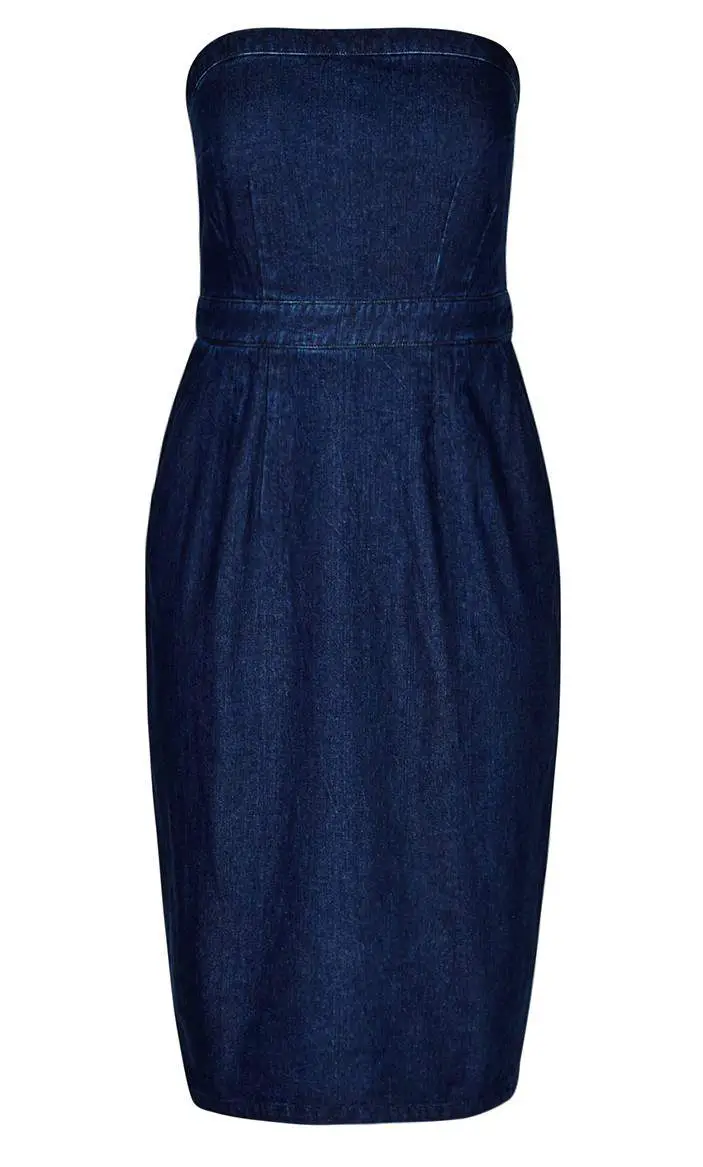 You see what I mean? With plus size designers and retailers giving us fashion, form, and function, three are quite a few options for us to rock the trend! These are fun, chic, versatile, and playful! With a slight change of shoes and accessories, your denim dresses can go from daytime casual to playfully chic!
Exciting right?
I know that I am hyped and I already have two denim dresses and am ready to add to the collection!
Are you a fan of the plus size denim dress? Can you see yourself having fun with a few of these? Let's chat about it!
I want to know what you think and love!