In response to this Wall Street Journal article… It fired me up. Late last night I read this and was immediately irked, frustrated, and confused. There were so many soundbites, thoughts, and comments that really moved me to think about this and so, I put my thoughts around the plus size market to paper… take a read, leave your thoughts, and if you dig it, please share…
Is it too late for mainstream brands to hop on the plus size train?
Is it too late for retailers to start paying attention to a community driven, grassroots raising industry, hello Eloquii: One that has birthed and has created our own infrastructure around plus size fashion? Is it too late and do we care one way or the other? Before we keep going, let me just say… I am not naïve to the structures of retail and the business of fashion, but in the plus size world? Things move a little bit differently… and as someone who spent her first life in various roles of retail, married with my MBA in marketing, and the 10 years of running The Curvy Fashionista, I have a few things that have been brewing in my head…
I find that there is a bit of cautious optimism, cynicism, and frustration as many of us have been screaming, calling, and pleading for inclusion… Only now as the mainstream retailers and malls' dollars have affected their bottom line, and bankruptcies looming start to hurt, do they find them self in a unique situation to PAY ATTENTION TO THE 20-Billion-dollar industry.
Do they see us, the plus size shopper, as their savior? Their saving grace to their bottom line?
Listen… we don't want to be your savior. We do not want THAT responsibility. We do not want THAT pressure. Girl, we are tired. We've been pleading for so long, that we have given up and have started to create our own…
Even now, with the launches from plus size brands and new launches from plus size retailers, these plus size retailers and brands aren't reaching and engaging the plus size media (yes, we do exist) which we've had to build ourselves, because nobody wanted to talk, share, or show news about plus size fashion… Hello, the birth of The Curvy Fashionista!
No one gave a damn or wanted to be associated with plus size fashion and all its nuances and assumptions.
So, we created our own. Our own independent plus size clothing lines, our own plus size magazines, our own plus size blogs, our own plus size events, and our own plus size digital platforms.
BUT to my main point. What do we want?
We want access to life's need for clothes. We want to wear clothes that inspire, evoke emotion, that push the envelope. Give us structure. Give us innovation. Give us inclusion. Give us reflective advertisements. Give us more than tokenism. Give us the diversity of sizes, shapes, and hues.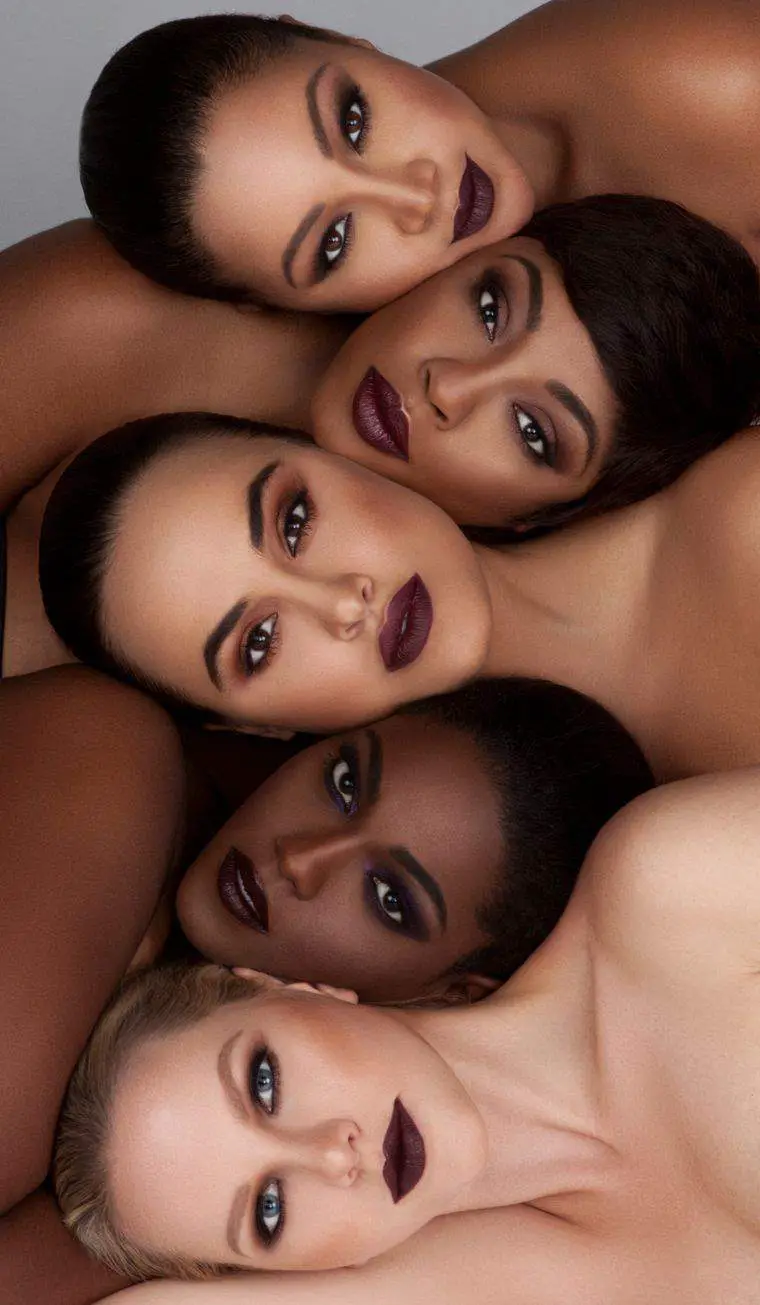 What we don't want is to be pandered to. We don't want be excluded from these conversations. We don't want to be shunned. We don't want a half ass job. AND MOST IMPORTANTLY?
We don't want to date you in secret.
I think that's the frustrating part. And it puts us in this weird catch-22.
Now that designers and retailers are including plus sizes, what are they doing to promote it? To make the plus size woman aware that this collection, brand, or physical store actually carries plus? Where are the marketing dollars? And I am not talking about the eye-rolling new phrases to describe plus size fashion (just give us dope clothes).
Pay attention to those thought leaders, activists, and rule breakers who happen to be ass-kicking women of color, champions in the LGBTQ community, or lawmakers and body acceptance advocates for the various layers in the community… better yet, are you even aware of the community around plus size fashion?
I digress… If you don't promote, how in the hell are we to know that you have a fun new line or range that we can shop from? Who are you passing the buck to, when it comes to advertising? The retailer? If everyone keeps passing the buck, no one takes ownership and the plus size woman is left with literally nothing, but the blame that "she does not shop."
Attention Buyers, publicists, editors, marketing execs…
You need to realize that the plus size shopper is going to the blogs and digital platforms made for and by us, to get the real deal. She may go read about it from these mainstream magazines and websites, but trust, she's coming to us to see if we are talking about it, to see if we're engaging with it, and to see if we care.
This is where she is making her decision to move…
So now we have these new plus size brands, plus size retailers, and mainstream brands that are spending their money (like the $11 million just raised for a new plus size online retailer, CoEdition) to engage us, please dig a bit deeper. There are so many independant plus size designers who are killing the game, that CoEdition missed…
How much homework are you putting in to really understanding the nuances, the layers, and the plus size consumer? We are not a monolith; we are many.
Some of us are bold, while some of us want classic and timeless.
Some of us want contemporary plus size fashion, while some of us want high-end classic minimalism.
Some of us love structure, while some of us want flowy layers.
Some of us appreciate a bright pattern, while some of us want demure and subtle hues.
Some of us want bikinis, while some desire a classic one-piece.
Some of us want high end options, while some of us need a fast fashion options.
Sound familiar?
Now that you have made the step and decision to engage the plus size shopper, you are not done. You cannot hit the emerging trend of a certain top models in the plus size space and think we will come to you… oh no, love.
You have to market to us. You have to get to know us… you know, court us. How are you marketing TO us?
Are you including a visibly plus size model (ideally 16+) in every brand campaign in your marketing?
Are you including a variety of shapes, shades, and heights?
Are you digging into the community, talking to those who are involved in the conversation?
Is your PR agency of record engaging the community, reaching out to us the same as mainstream brands?
Are you aware of the climate, political conversations, and those who we look to?
Now, do not get me wrong, there are quite a few brands who have made and who are making these steps and changes, but so much more needs to happen! So much more needs to be done and like I said before, I'm cautiously optimistic…
Were also going to challenge and call out these brands where we see how and where they can do better. And get this! Sometimes, it's not even just those mainstream brands who are dipping their toes in plus size fashion; it's also the legacy and plus size brands that been had plus size offerings, but would never include plus sizes in their marketing, provide samples, or even advertise that they carry plus sizes on their site. You are just as complicit.
And I am sure if you spent just a few dollars and a few hours on your plus size business, you'd see a positive reaction to your bottom line, too!
So, to answer my first question…
Is it too late for mainstream brands to hop on the plus size train? Is it too late for retailers to start paying attention to a community driven, grassroots raising industry: One that has birthed and has created our own infrastructure around plus size fashion?
No, it is not… but as you do engage us, please note, you are NOT our savior and our dollars are not yours.
PS. Need a little help in your approach, research, or marketing? Holla at me! I do this and can help.