Remember the feature we did on Jenny Hayes, the founder and CEO of Buxom Modern Boutique? Well the plus-size indie designer is back with a winter collection, with pieces from size 12-26 – almost all of which was made in the USA. We're also STOKED to have an indie designer ship internationally – with very reasonable rates. We interviewed Jenny about the collection, and what's next for Buxom.
"The collection has a Nordic or Scandinavian feel," says Jenny. "We wanted to create a collection with modern and wearable clothes – with a few pieces for holiday parties." I am obsessed with the Bronze Age Maxi Dress below – a great look for holiday parties (and a neckline that's a bit higher for a family gathering).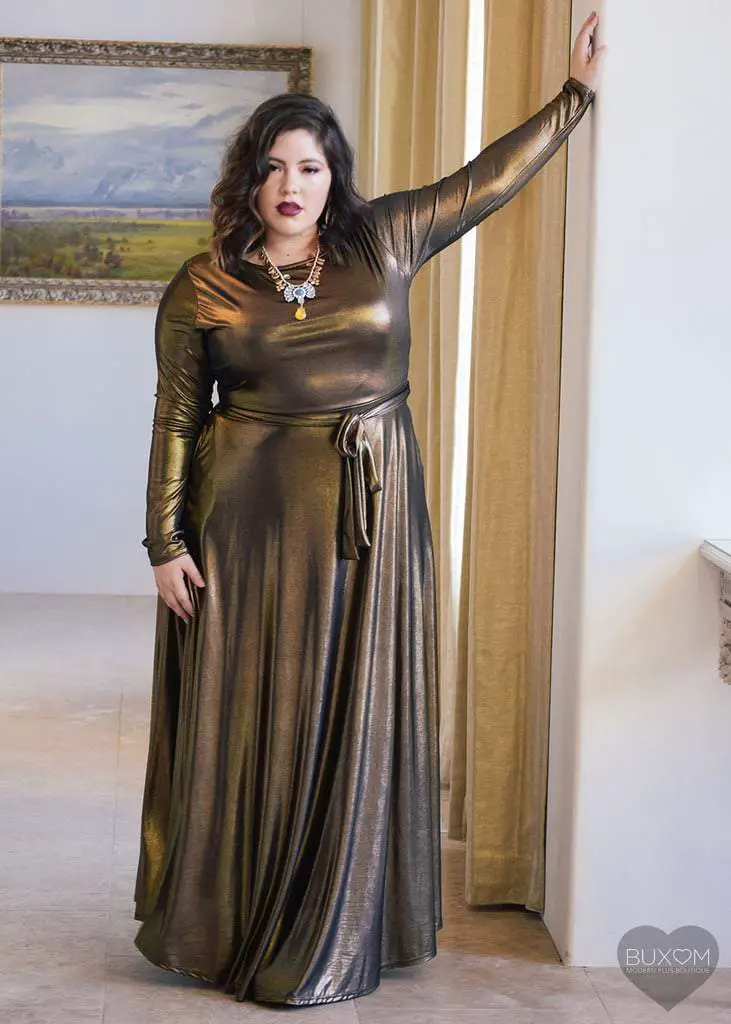 Jenny, an all-around creative, was the photographer and creative director for the shoot. "It's really important to me to photograph the clothing in all-natural light," she says. "We photographed Anastasia Furrow in Sundance Canyon, and the winter colors were incredible." It's also worth noting that Jenny never photoshops models.
The collection features great statement pieces (faux fur, anyone?) but also includes more muted pieces, like these swing shirts. Great for layering, you can put them under a leather jacket or layer them for a bit more warmth.
Take a look at her debut eponymous collection! Just click the first image to start the gallery!
The New Buxom Boutique Plus Size Collection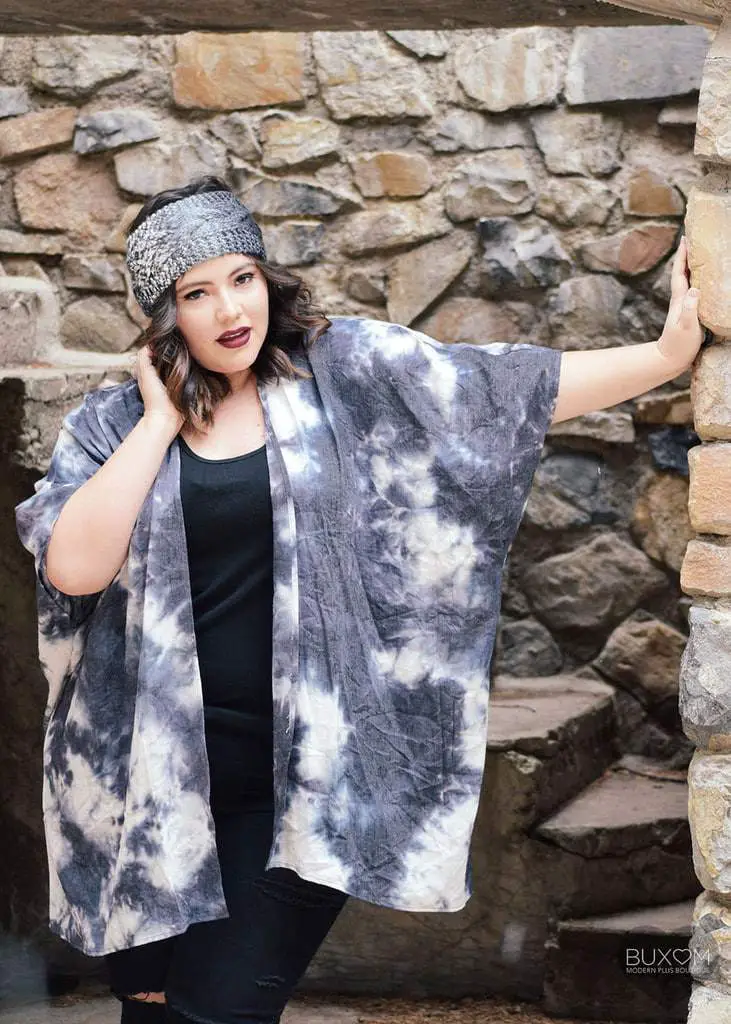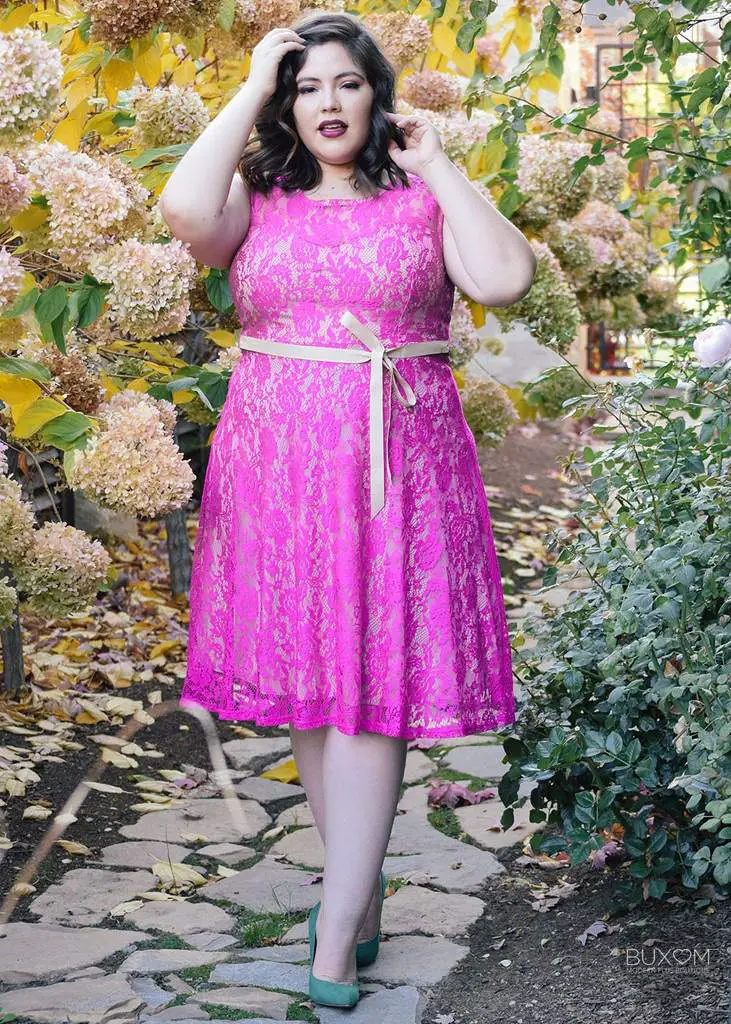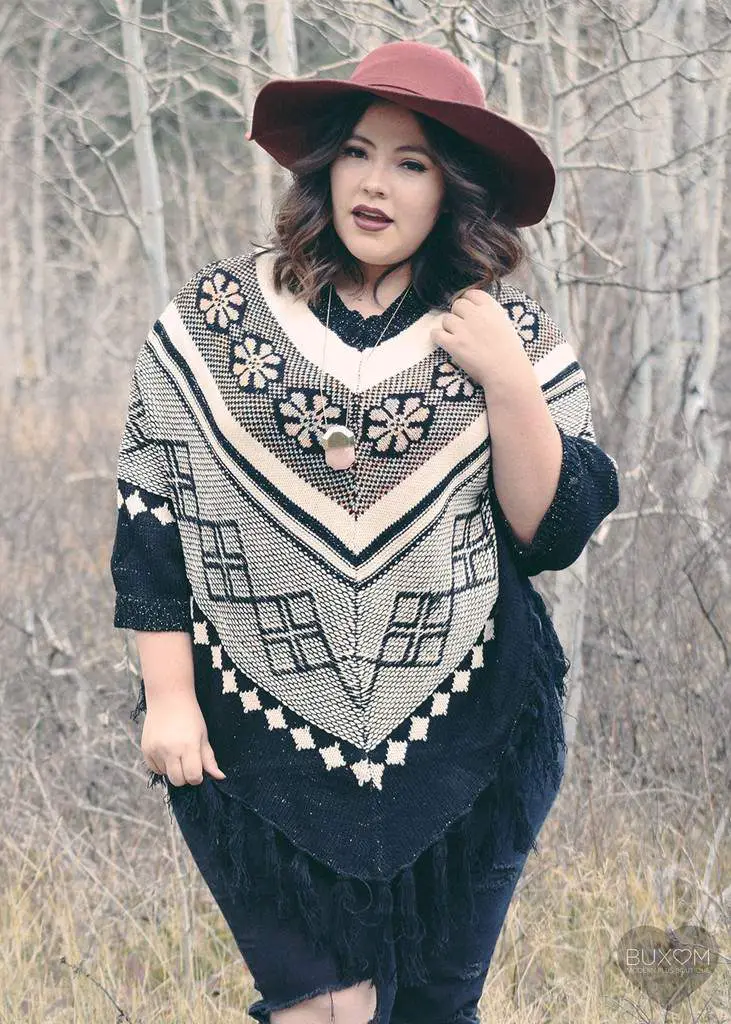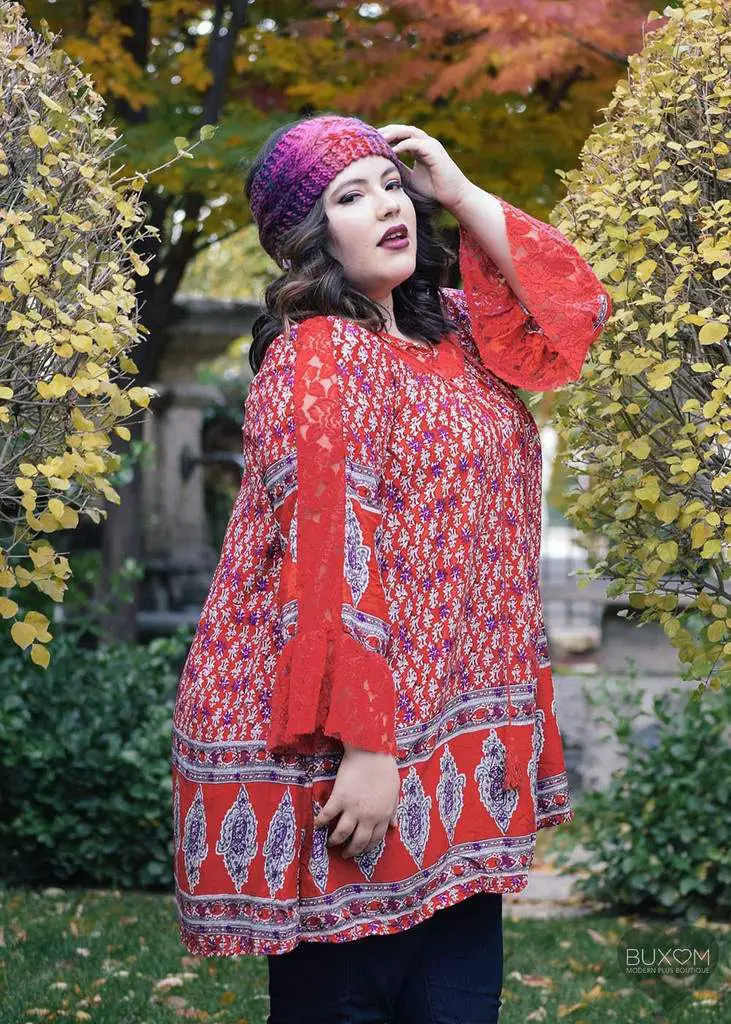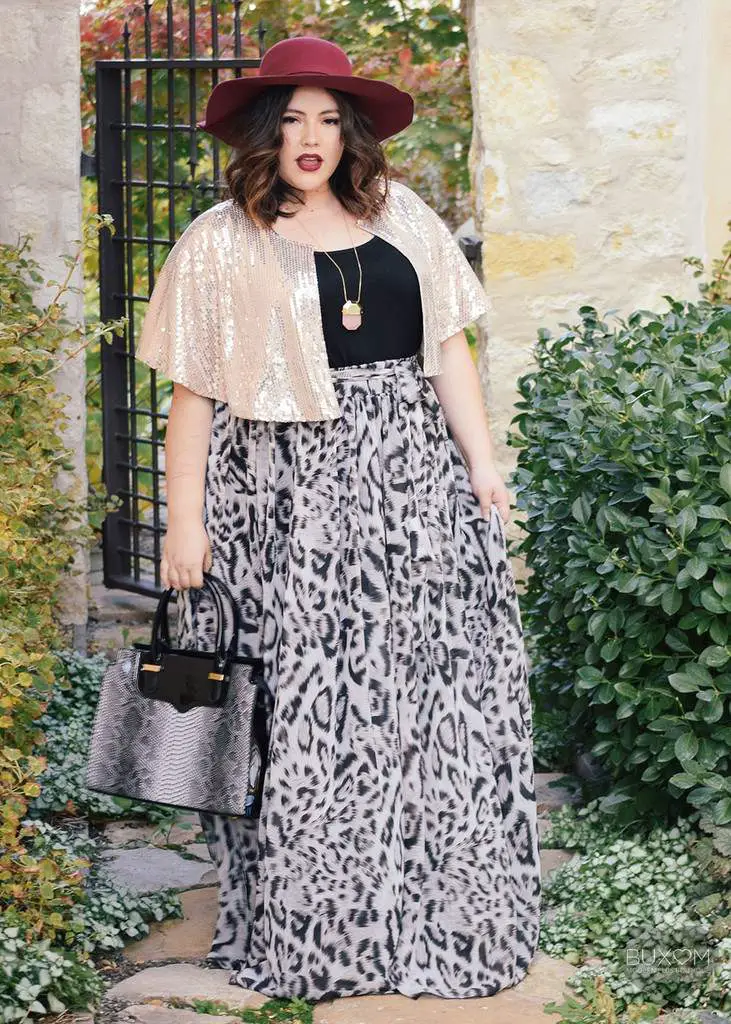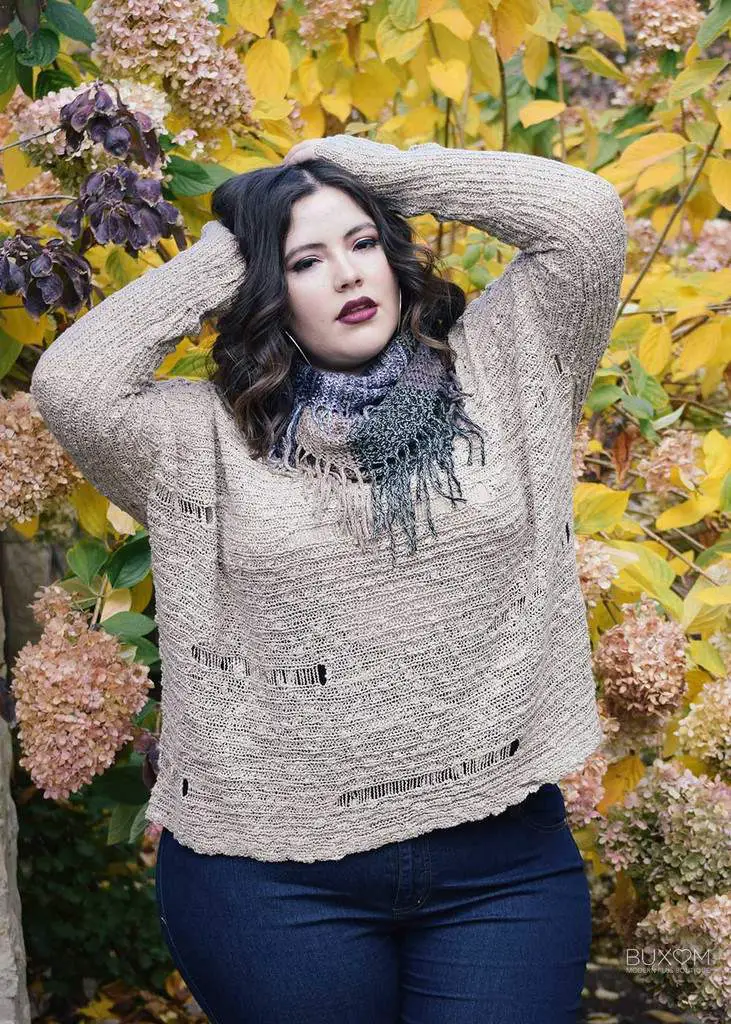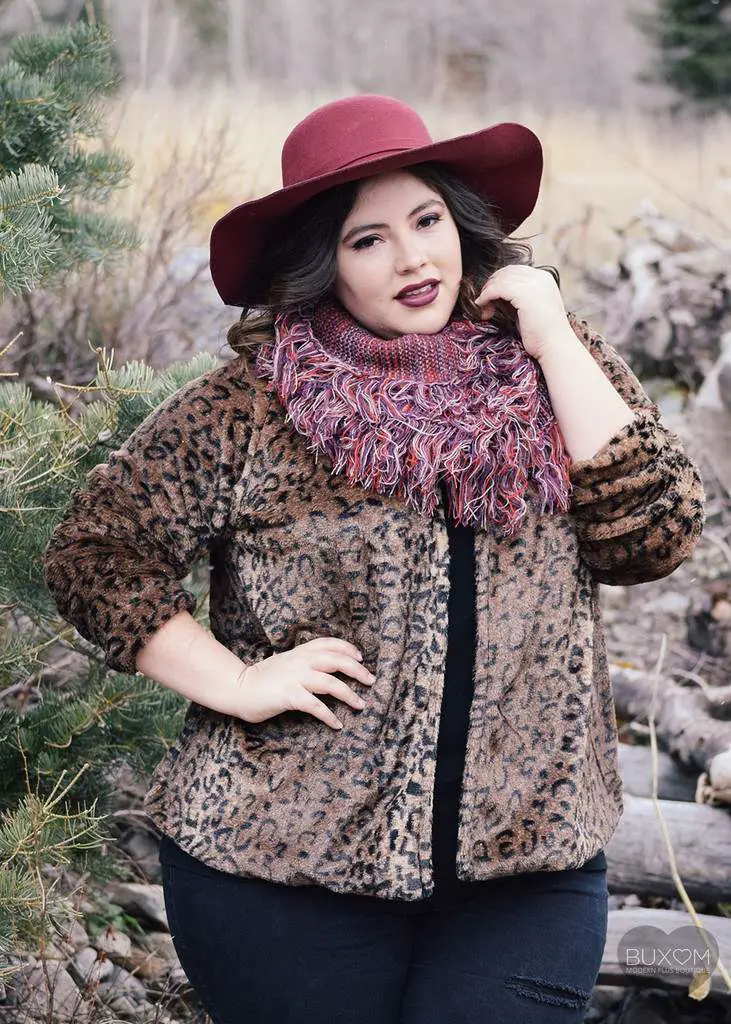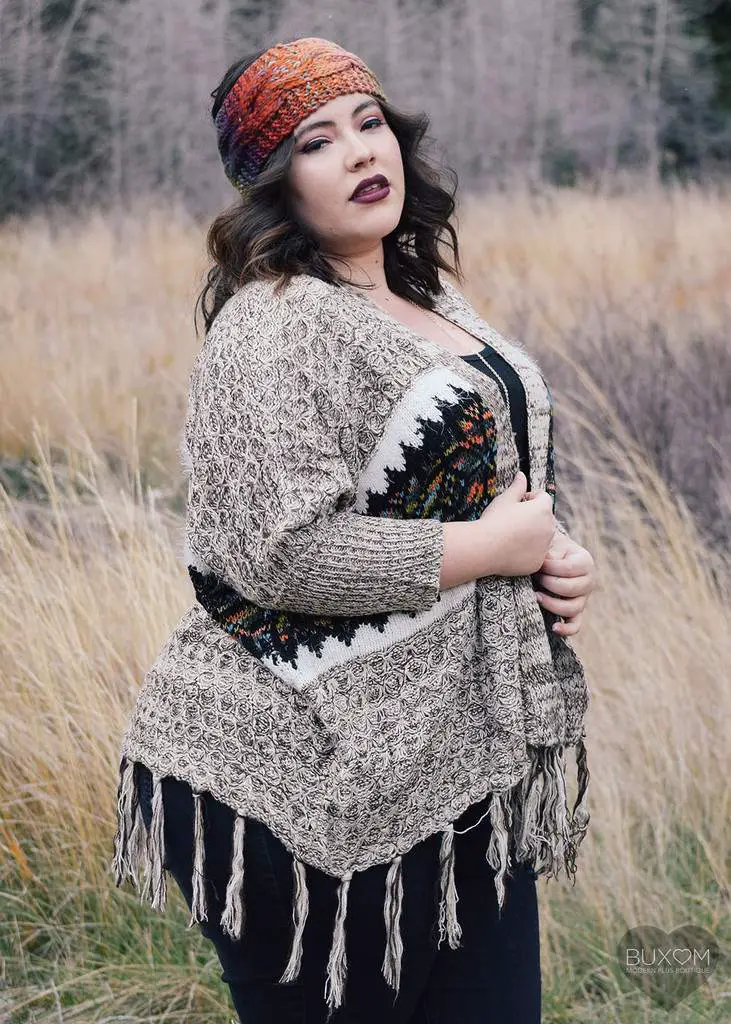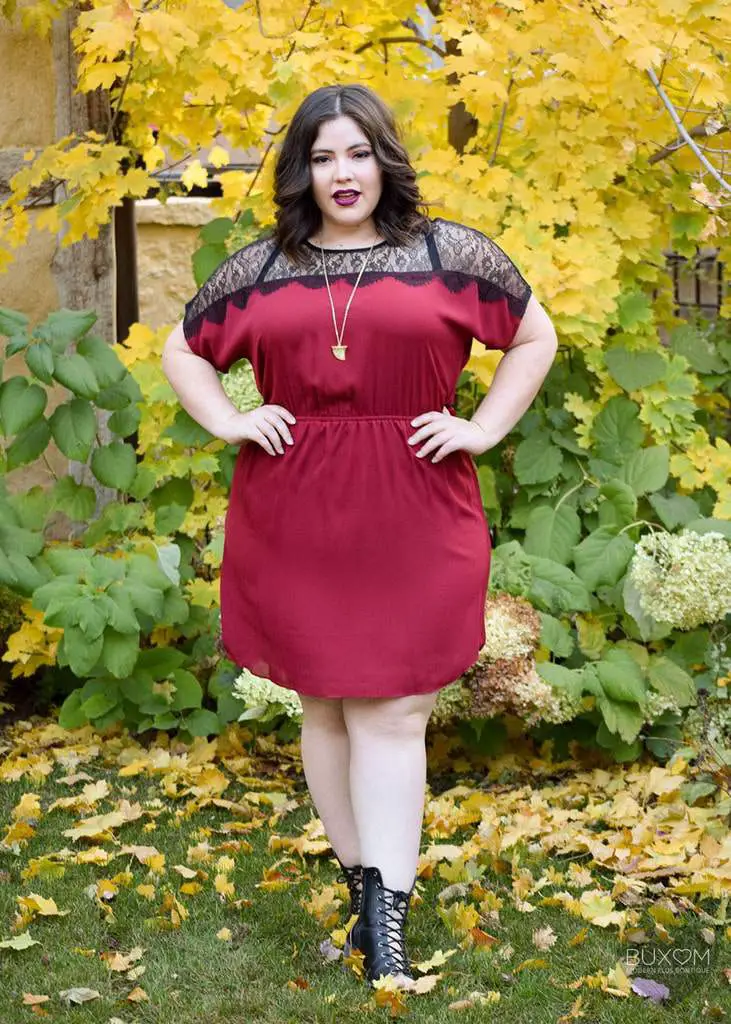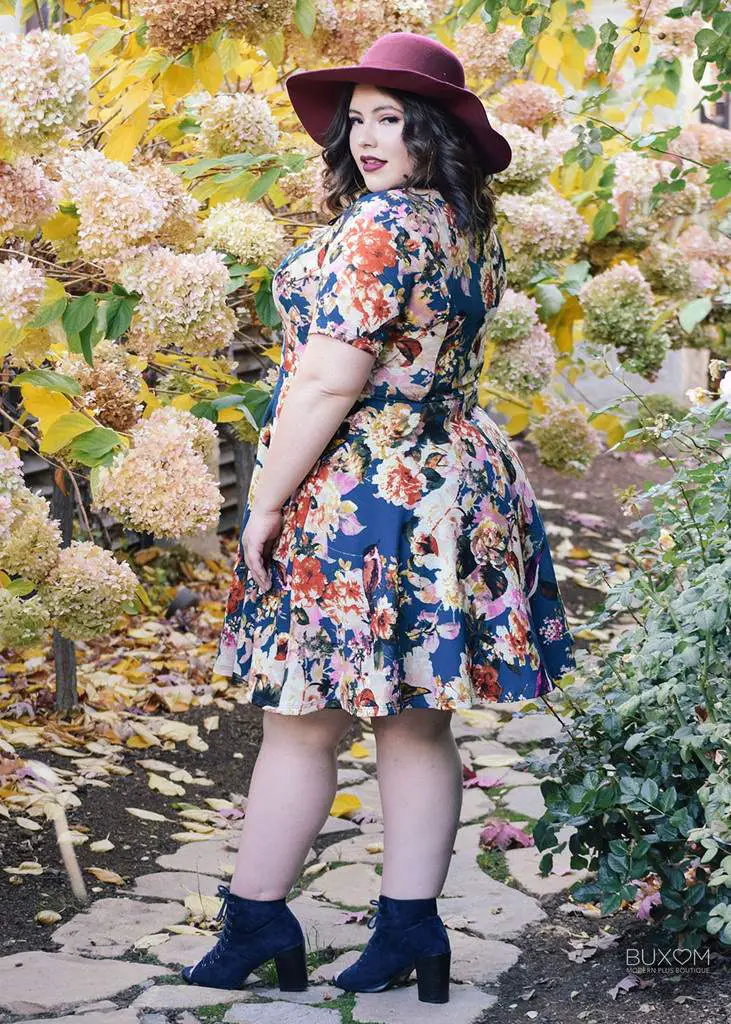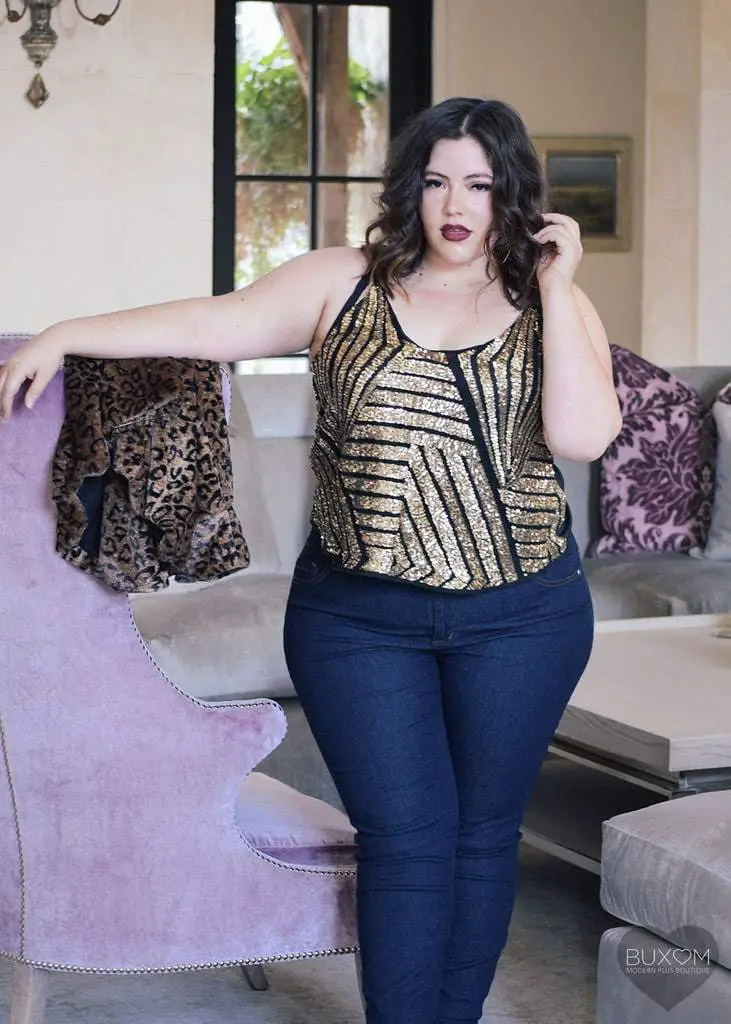 Jenny curated this collection from different manufacturers – and she's currently busy creating her own signature collection. "I've found manufacturers in the USA that treat their employees well, and now it's just a matter of getting samples back and ordering," she says. "I'm so excited for what's coming for Buxom – we're also in the middle of relocating. I closed my brick and mortar in Salt Lake City, and will be reopening a shop with a more personal feel in early 2016."
The full capsule collection is available at ShopBuxom.com!
What do you think of these pieces? Share in the comments below!