Plus size retailers have been on a roll with their plus size collaborations. GabiFresh. Girl with Curves. Beauticurve. Sarah Rae Vargas. Nadia Aboulhosn. Within a year!
From Lane Bryant, Fashion to Figure, and Ashley Stewart, these brands have rolled out collabs. Outside of tapping bloggers, Nordstrom, Who What Wear, Pretty Little Things, and a few others have launched collabs that either included plus or were plus specific.
With these, some of these are successful, others leave us with more questions than answers.
Ashley Stewart has been chugging out the plus size collaboration collections. Just this year alone, they partnered with Whoopi Goldberg's DUGBEE line, curated a holiday collection with Loni Love and most recently they launched a six-piece collection with Kendall & Kylie Jenner.
While the Loni Love collection was met with mixed reviews, the fat internet was not here for the idea of a plus size brand with a mostly older black audience partnering with the thin, young, white Jenners.
Such an unlikely pairing.
Ashley Stewart's def using the Kendall+Kylie starpower to bring traffic back to their brand.
But let's not pretend like AS's demographics isn't…. ethnic.

— me, a fat ??? (@SimoneMariposa) November 21, 2019
This new mismatch Kendall & Kylie x Ashley Stewart collection got me thinking about what makes a successful plus size collaboration.
If you did not know, TCF has been covering all things plus size fashion for nearly 11 years. This was well before size inclusive was a buzzword and before excluding plus size customers was bad for business (Looking at you, Victoria's Secret).
Plus size shoppers were mostly an afterthought.
a (not so friendly) reminder that ignoring consumers + their commentary on inclusion will ultimately become the nail in the coffin. VS had several chances to diversify their models but they refused to do so. https://t.co/pAiUNr2qh0

— ????? ??? ? (@TheCourtKim) November 21, 2019

Over the years, plus size fashion collaborations have grown in popularity. The first plus size collaboration of note was Beth Ditto for Evans in 2009. The collection sold out and repeat collections followed.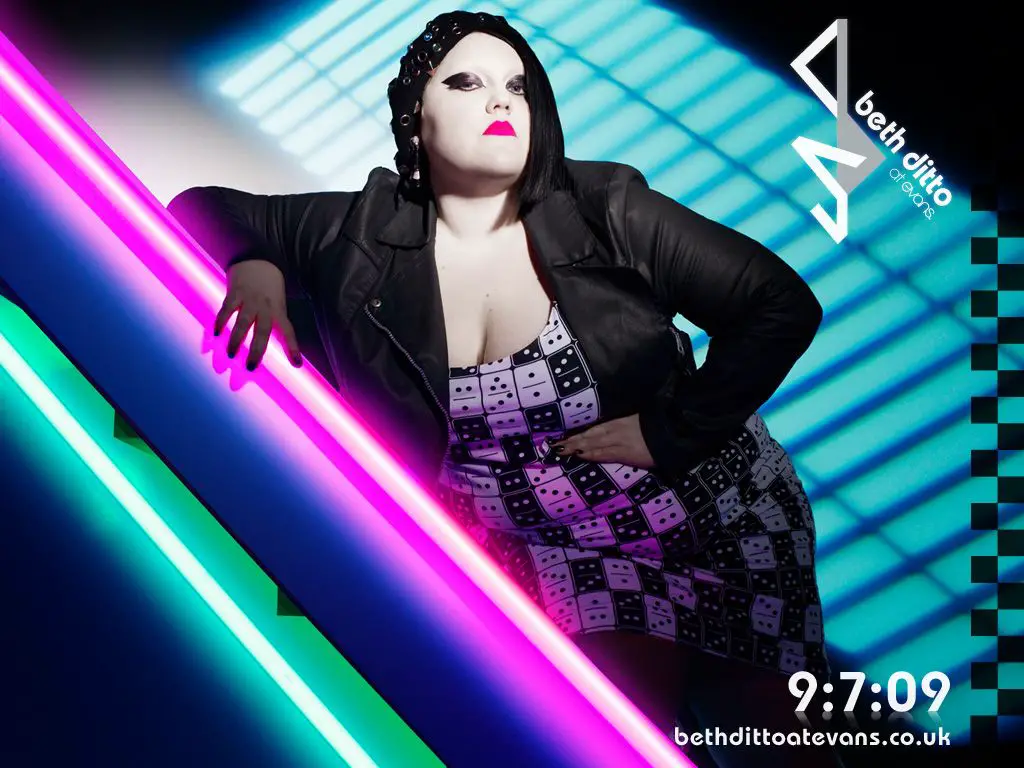 After Ditto, it was mostly bloggers who pioneered this partnership model in the plus size space. Over the last few years, we are now seeing designers and other celebrities step in to create collection for curvier figures.
Although this practice has become more common, not all plus size collaborations are created equal. Plus size fashion writer Gianluca Russo elaborates on this further:
"Collaboration in general — plus-size or not — are intended to stir up extra excitement for a brand," says Russo.
"That's even more true when we're talking about plus fashion due to the lack of options period.

When we see a designer and brand collaborating for a plus exclusive, it shows us that these designers or celebrities are breaking out of their norms and recognizing our large portion of the market that has long been ignored."
Here's some lessons we want brands to learn when they are selecting collaborators for plus size lines.
The Keys to a Successful Plus Size Collaboration
1. Synergy
If the blogger or celebrity is known for their style, the collection needs to reflect the style the public has come to expect from them. Ideally, their style should be aspirational and one that shoppers are looking to emulate.
Living in a plus size body does not qualify as person to design a collection.
There still needs to be a strong sense of personal style.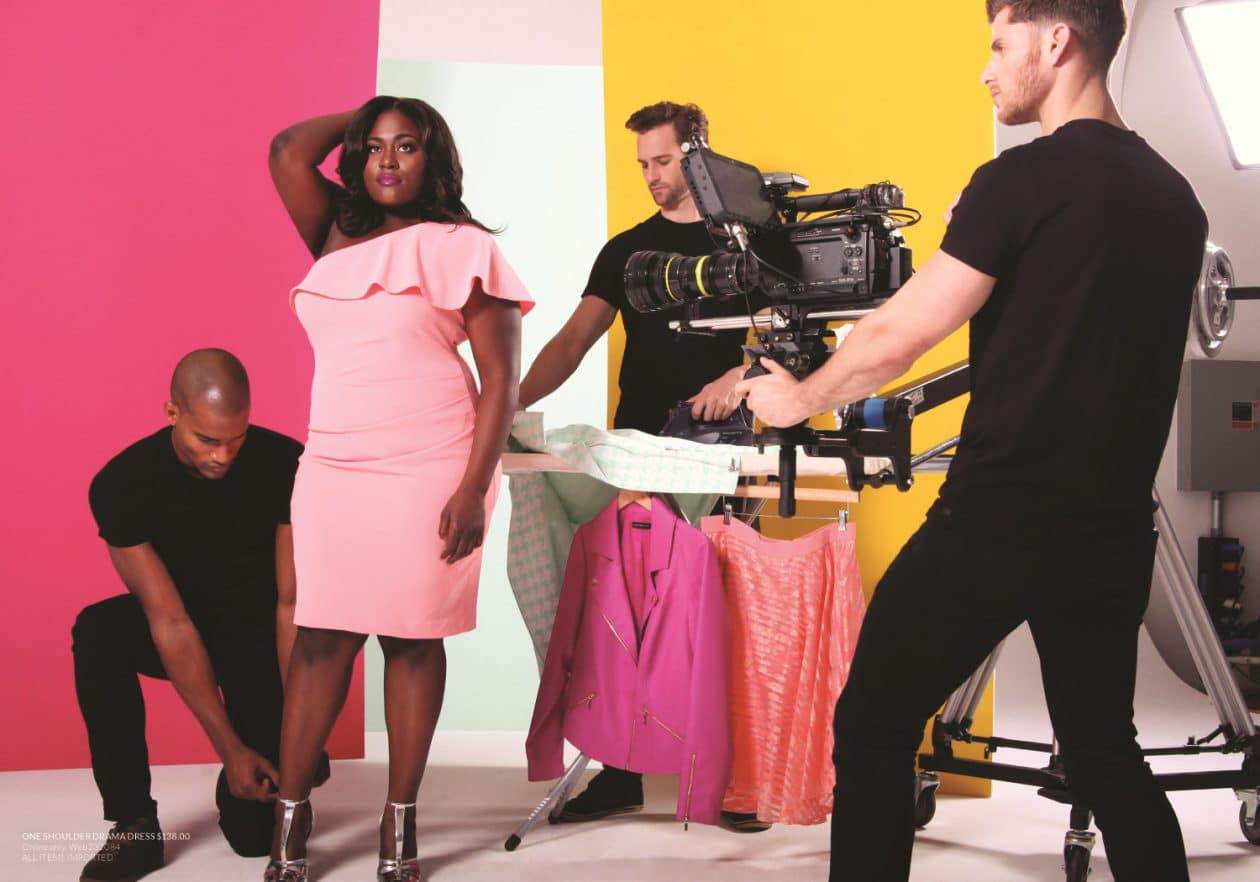 The collection should enhance the brand's existing offerings without being a complete deviation. An example of a positive synergy would be Christian Siriano for Lane Bryant.
This line elevated the brand's existing offerings but still featured the polished plus size look that Lane Bryant is known for.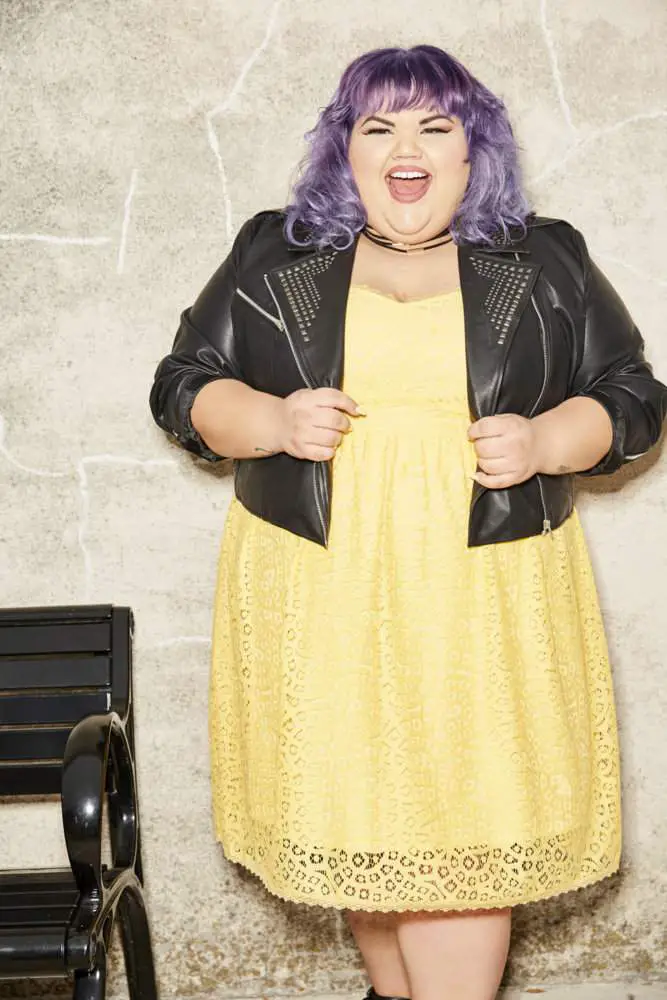 Ashley Nell Tipton's collections with JCPenney on the heels of her Project Runway win are a good example of timing meeting synergy.
Tipton had just showed the world she could design and now there was an accessible retailer making her work available across the country.
2. Style & Alignment
The collaborator should make sense for the brand's existing audience. I totally understand the desire to branch out but it's important that even within the plus size space, personal style varies.
The retailer should make sense as the brand to carry those pieces.
The collection has to look like something the collaborator would wear and still fit within the brand's DNA. Cardi B wouldn't make sense to design a collection for Torrid but someone like Mary Lambert could totally work.
A collection like Sarah Rae Vargas x Fashion to Figure made total sense. Vargas has worn FTF for years and it's a brand her followers associate with her personal style.
3. Transparency
Transparency is huge in plus size collaborations. It's really important for the plus size shopper to know how involved the collaborator has been in the design process.
There's a big difference between designing a collection and curating a collection.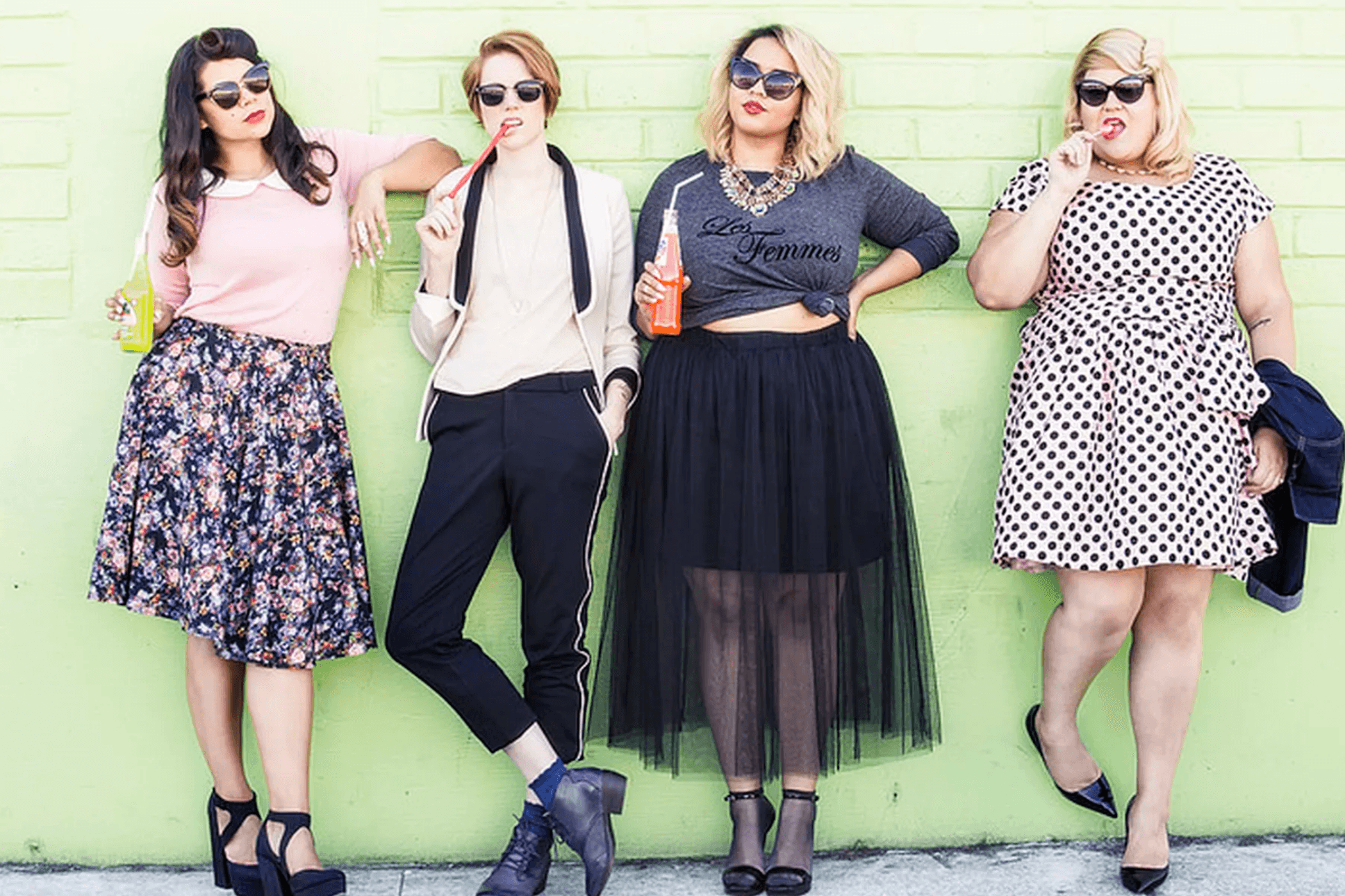 Designing a collection doesn't have to mean the collaborator is drafting and sewing but it does mean that they are deeply involved in the process. They are selecting fabrics, silhouettes and ensuring the fit works for a range of shapes.
The later becomes particularly important if the company is not familiar with plus size fit.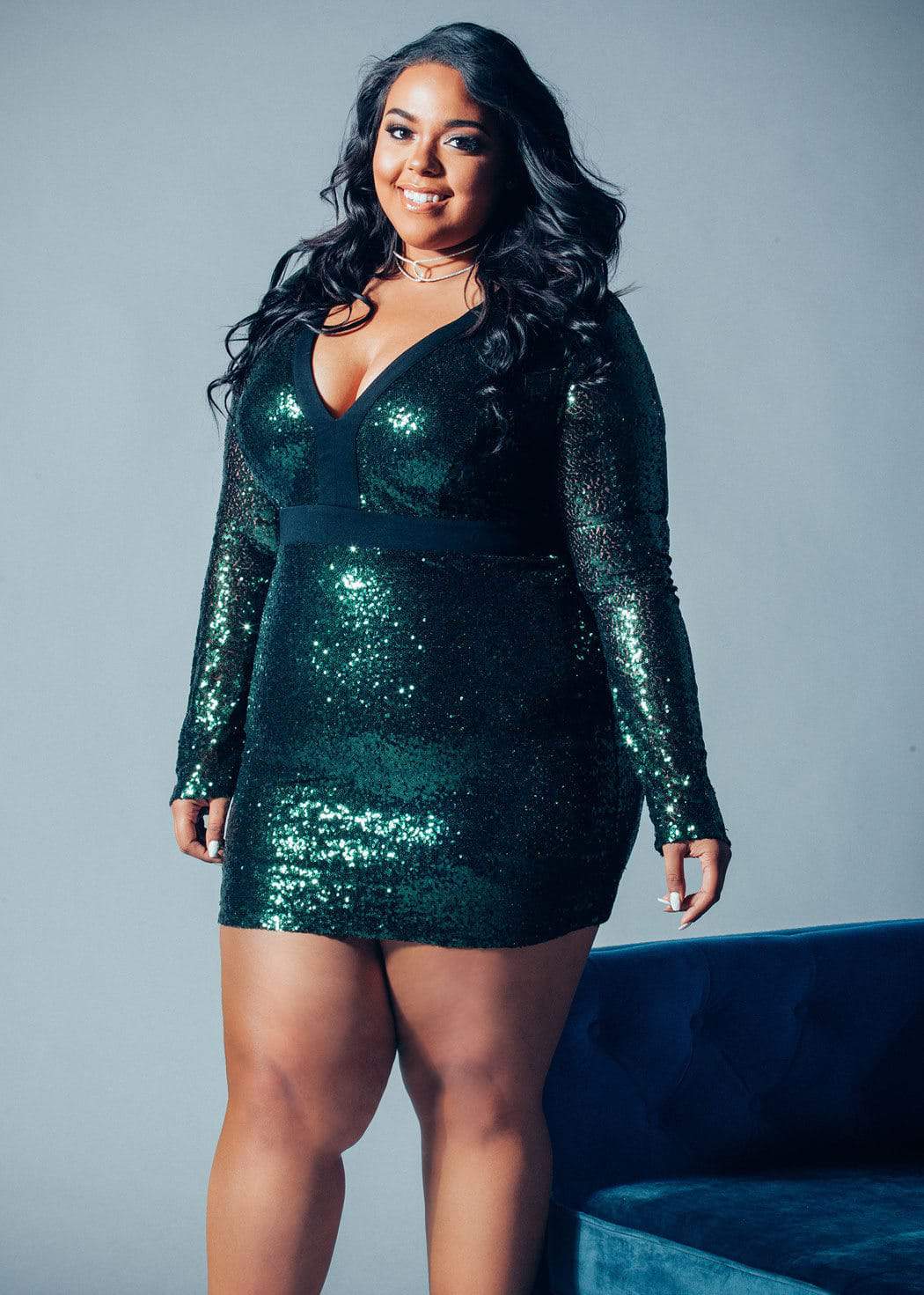 Curating means that the brand created designs and the collaborator selected which ones to include in their collection. The main distinction is that the collaborator is attaching their name to the brand's existing designs rather than helping them create new styles.
Curation is common among fast fashion brands.
While curation may be inspired by the collaborator but they aren't hands-on in the designing process. An example of a curated collection would be Curves on a Budget x Deb Shops.
4. Community Support
One name quickly comes to mind when I think of community support: Ali Tate Cutler. Although technically Culter works as a curve model, she doesn't identify as plus size.
In the past, she's been quick to make the distinction between her acceptably curvy body and those larger than hers.
She infamously said, "Being obese is simply bad for the environment." These comments, made on my personal Facebook, had a viral ripple effect within the community.
When Reformation plucked Cutler to launch their plus size line, the community was quick to bring those comments back to light.
It's hard to get support of the plus size community particularly of those above a size 18 when the person doesn't identify as plus and the collection is marketed to us as being "relatable."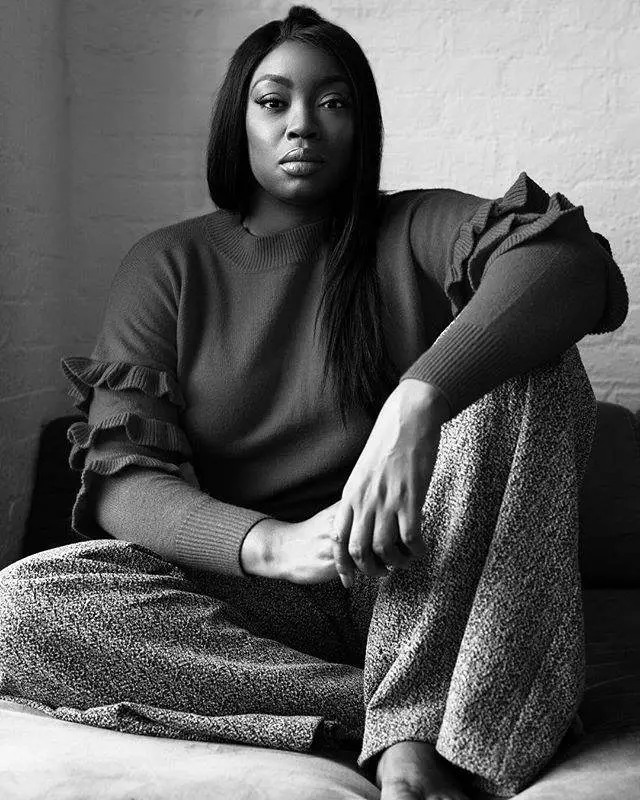 It makes me wonder why models like Ashley Graham, Ali Tate Cutler, and Iskra continue to be plucked for these campaigns yet Liris Crosse, known as the "Naomi Campbell of Plus" and an icon in our community, remains a major untapped resource for these kind of collaborations.
5. Marketing and Plus Size Media Outreach
If you work for a brand and you want a pulse on how the plus size community may react to a certain plus size collaboration, look no further than the folks who have been reporting on this industry.
Chances are that the plus size focused media outlets, bloggers and influencers can provide context to why a certain collaboration would or wouldn't go over well in the community.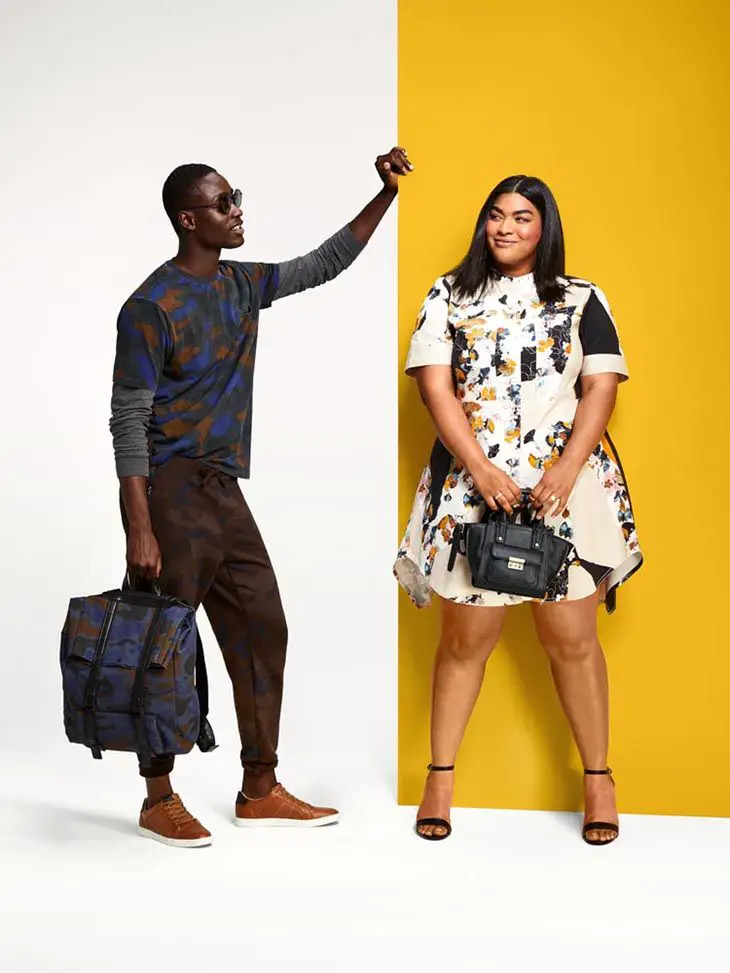 This is a community where feedback is freely given and brands are usually rewarded when they listen.
Remember that it was plus size bloggers who helped bring back ELOQUII, make Target more size inclusive and so much more.
The impact is REAL y'all.
6. Breaking Mainstream Barriers
A successful plus size collaboration has the ability to open doors. Size inclusive collaboration collections work best when they can successfully unite the plus size market to an existing straight size brand that was formally inaccessible to them.
A good example of this Universal Standard's collaborations with mainstream brands like J.Crew. This collaboration helped the plus size community gain access by making the brand's preppy styles available up to a 5X.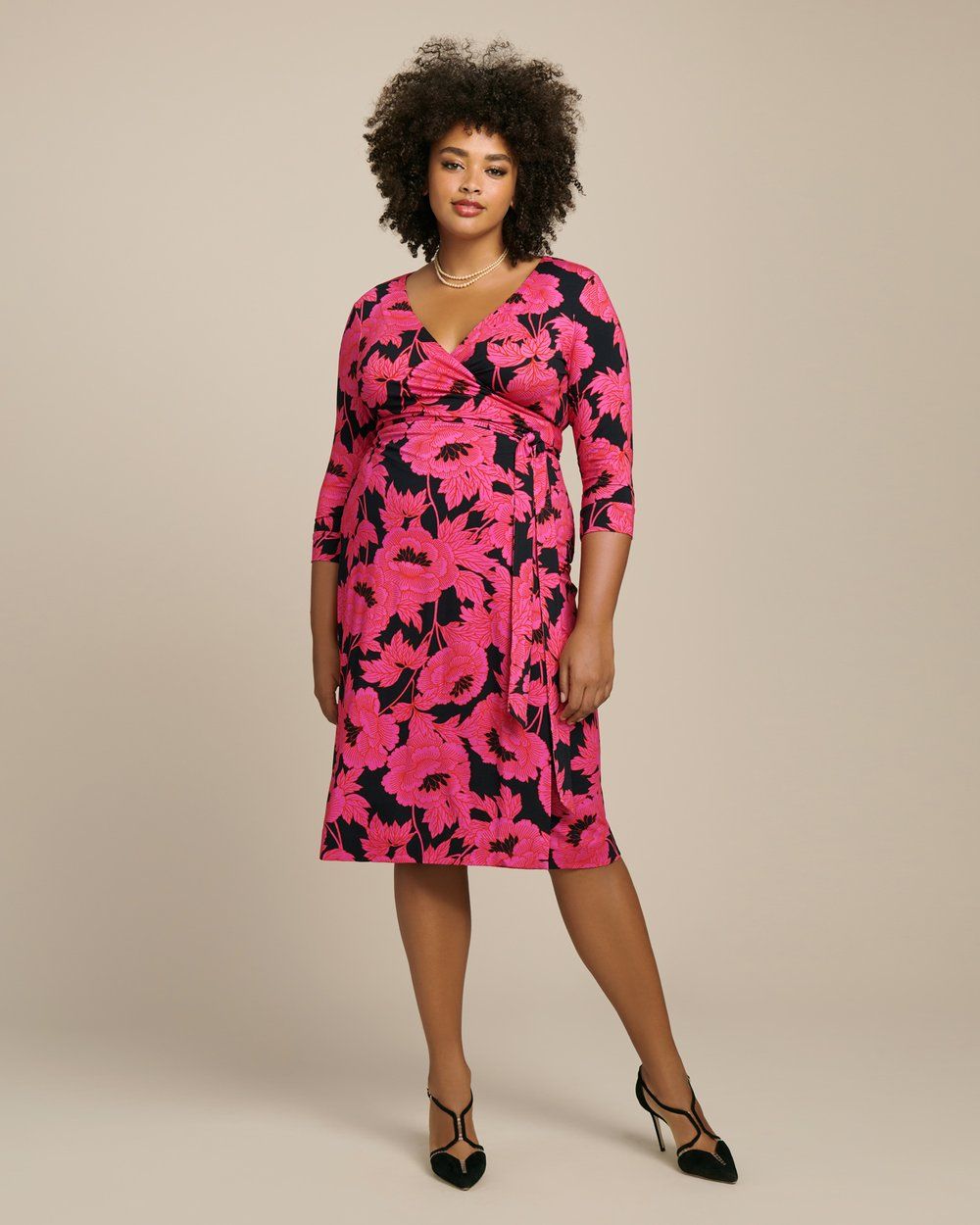 Another instance would a brand that's whole business model is built on facilitating designer collaborations to the plus size community: 11 Honoré. Over the past two years, 11 Honoré has worked with 65 luxury designers to help make their items available in plus sizes.
Most recently, they teamed up with the legendary Diane Von Furstenberg to launch her iconic wrap dresses in plus.
7. Reflecting the Community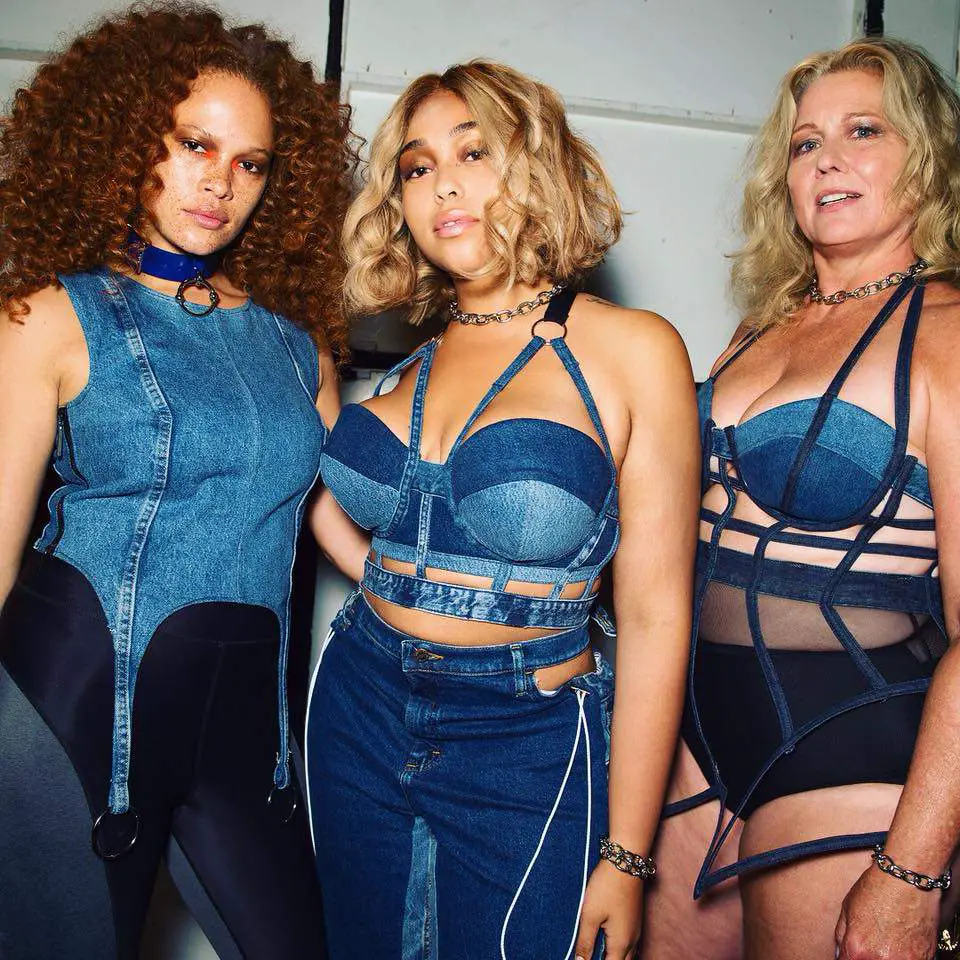 The beauty of the plus size community is truly how diverse it is. Our experiences are not the same and we don't all have the same body type even though we identify as size 14+.
With all of that being said, a size inclusive collaboration needs to include plus size models.
Ideally, the collection should be shown on plus size models who are reflective of the full range of sizes offered in the collection.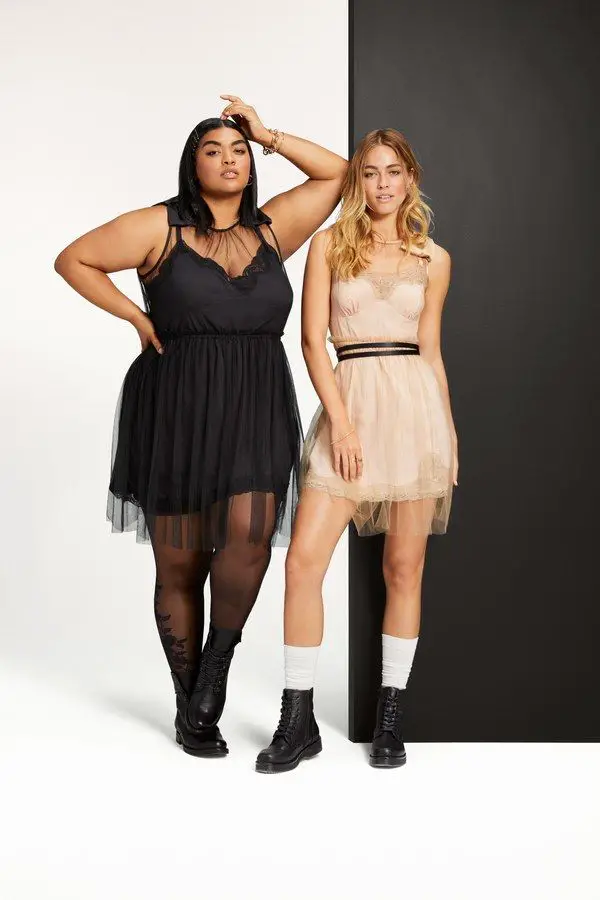 It's great if a straight size influencer includes plus sizes in their collection but without including any plus size models in their lookbooks or e-commerce photos, it's really hard for us to visualize how a garment may look on us.
There's a reason why more and more brands are adding "see it in your size" features to their e-commerce sites. It's because an outdated idea of what is considered aspirational beauty is not helping us know how something is really going to fit on our body.
I wish at this point that what I am going to say next didn't need to be said but it definitely does: diversity needs to go beyond size.
If you are including one "curvy" person in your collaboration (looking at your Aerie), that's not good enough.
A successful collaboration should celebrate plus size women of color, LGBTQ+ folks, people with disabilities and others who face additional marginalization beyond just their size.
8. Fill A Void
The easiest way for a plus size collection to be successful is to make something that doesn't currently exist in plus sizes and is desired.
Simply stated in basic economics: It meets a need.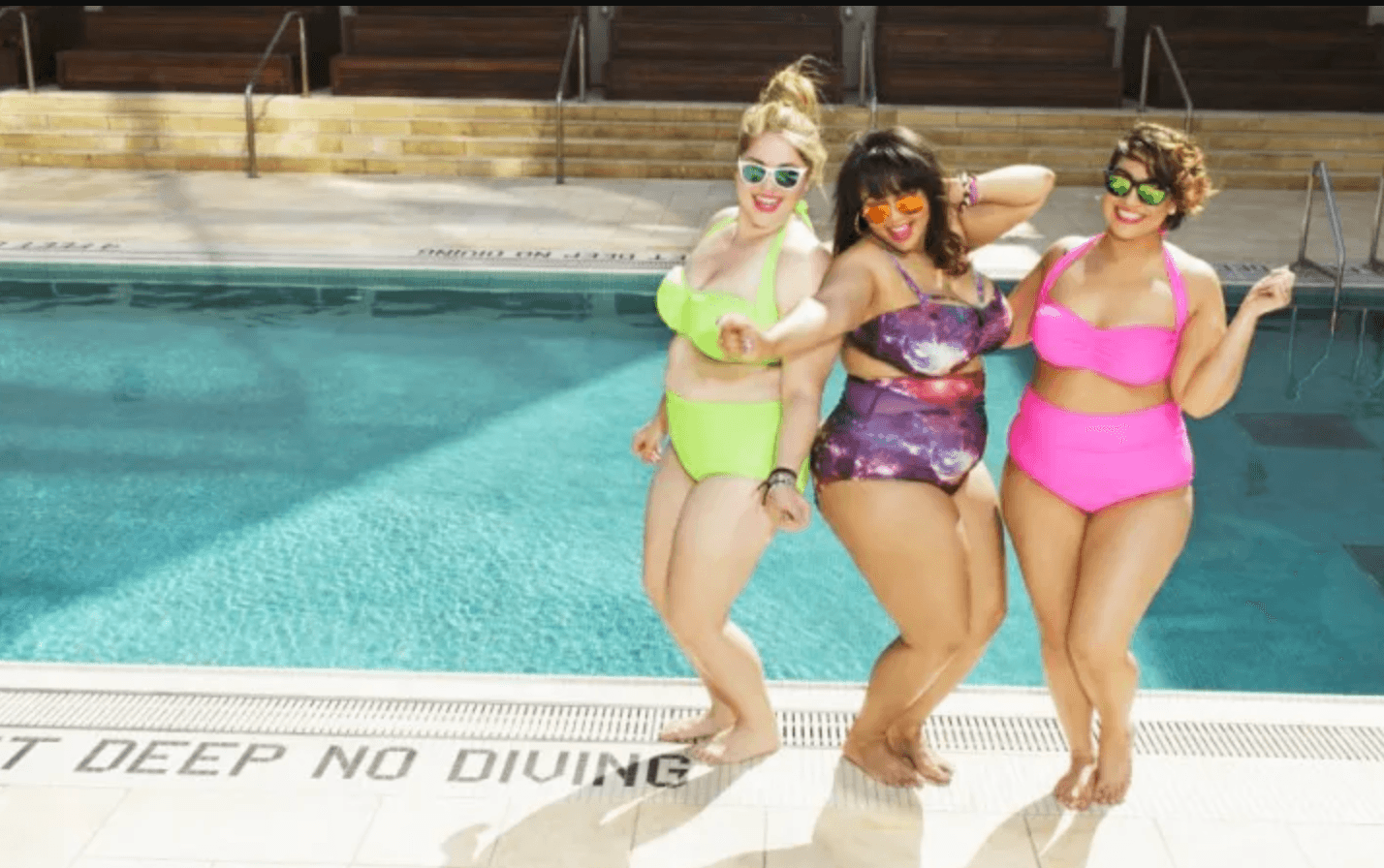 An example is GabiFresh x Swimsuits For All. This is one of the longest and most successful collaborations in our community. When the first collection launched in 2013, there were very few plus size bikinis available.
The first collection sold out instantly.
Every launch following that, I remember setting alarms to shop the collections because they would always sell out.
Over the years, GabiFresh has continued to innovate the plus size swim industry through these collabs.
9. Accessibility
If you are going to make a collaboration collection available in plus sizes, it should include as many sizes as possible. It's so frustrating to see a collection praised as size inclusive only to find out that two items out of 20 come in plus or that "size inclusive" really means XXL.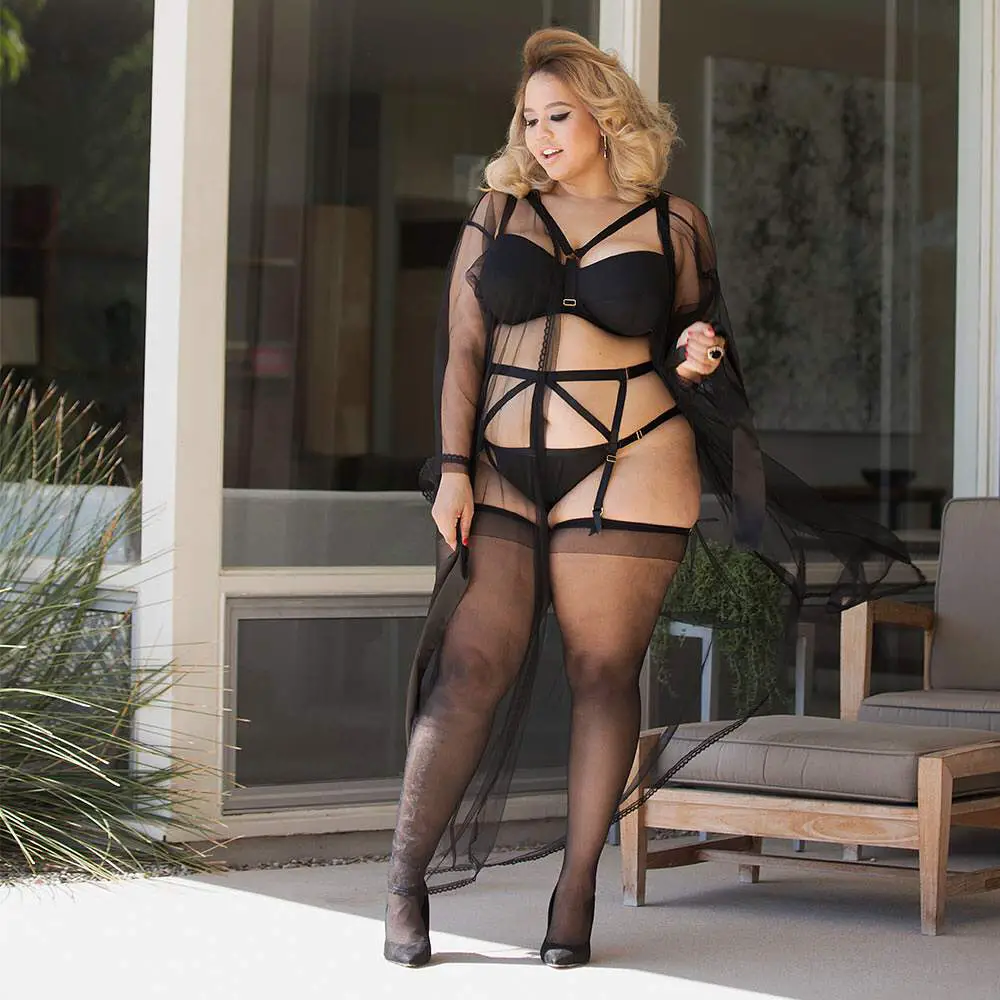 When GabiFresh partnered with Playful Promises, it was the first time the UK-based brand included above a 20. It's significant to see collaborations that push a size range to be more accessible.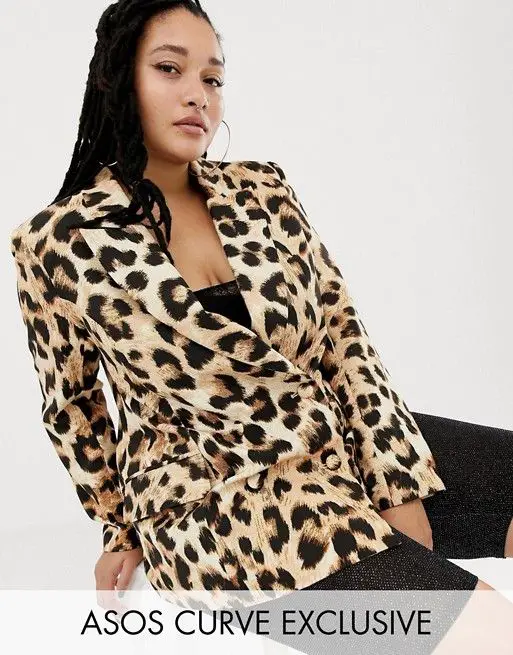 Price point is another area where accessibility can come into play. While 11 Honore makes designer items available in plus sizes, the price point is still a luxury for many shoppers.
It's okay to have a range of price points but it's also nice to see designer items made in more accessible price points AND available in plus sizes.
An example of this accessible synergy would be Laquan Smith x ASOS.
10. It Makes Sense
This is components 1-9 all rolled up into one important point: the plus size collaboration has to make sense.
There is no question with the partnership.
A sign that is makes sense is that it sells quickly.
Dollars talk.
If it doesn't, Fat twitter will be quick to let you know that they aren't having it.
It's important before starting any collaboration planning to do your research especially if you're outside the community. Talk to decision-makers and thought leaders within the community before and during the process.
Make sure that you educate your partners, team, and marketing so that they aren't saying things in the promotion process to alienate the very people you want buying the collection.
At the end of the day, we want amazing plus size clothing that offers us the same self expression as our peers. We want YOU and your collections to win, and hopefully these tips will help give context to what we want and need.
Did we miss a key factor? What is YOUR dealbreaker? Let us know in the comments below, so that brands can take note!