Do you remember when our favorite plus size girl from OITNB, Danielle Brooks rocked that colorful and fun Christian Siriano dress on the red carpet? Well guess what?! She is back at it again, not only her but, Christian Siriano too! A few months back, we teased the news of his collection coming for Lane Bryant and GUESS WHAT?
It is here, we are giving you the first FULL LOOK, and Danielle Brooks is the star and face for his new bold and bright plus size capsule collection for Lane Bryant!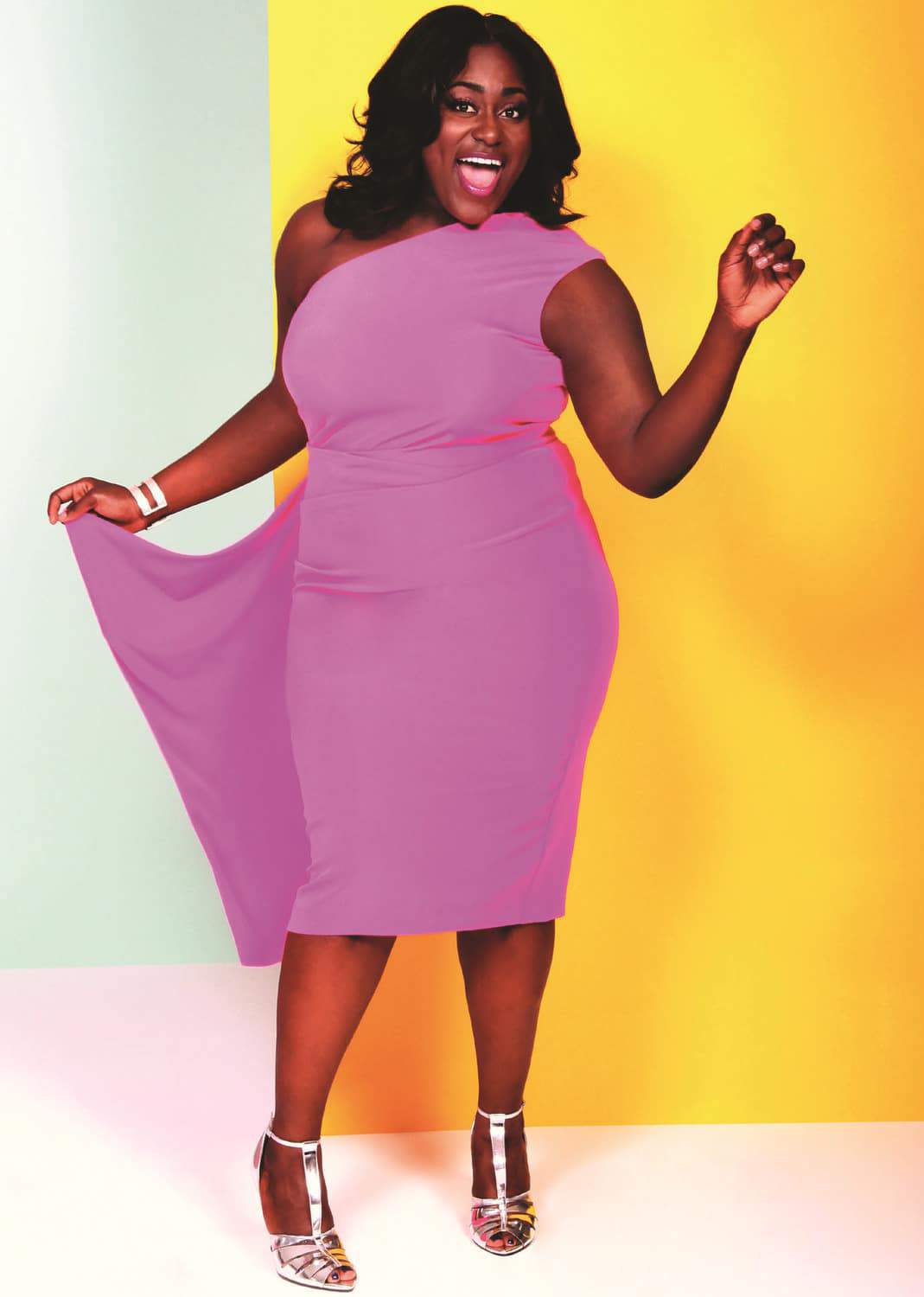 When I tell you that Danielle Brooks owned it in this lookbook, she worked it, leaving me even more excited about the clothes!
Danielle Brooks shares with People Style Watch that "Being plus-size, it's very easy to put a woman in black or navy dress… but to get to show color on my chocolate skin is really fun for me, and it's not an option that always comes around."
Listen. Preach honey! To echo Danielle Brooks, it makes me happy that Christian Siriano thought enough about the plus-size woman, her options, and rocked us out in a few fun bold color choices.
I mean, think about it… how easy it to find clothes where they are BOTH colorful and fun! Just because I'm taller or wider doesn't mean I want to hide myself in all black!
"Right now, I'm embracing it and learning to love my size where I am, and not be ashamed of being plus-size.

What is there to be ashamed of? I'm sexy. I'm fine. It's just a number that we've given it. I wear a size 14. That number, I could change it to 0, it won't matter.

I'm embracing where I am and trying to stay fit and healthy in the midst of that." Danielle Brooks
I feel like she couldn't have said it better, we have to remember to own it and rock it everyday! I constantly get told from other women about how they're ashamed of certain things about their bodies, but honey if you don't appreciate it who will?!
So this collection!
Because I know you want to see it! I was hyped when the full lookbook landed in my inbox! So immediately, I had to share it with you! When I saw the images teased over on People Style Watch, I knew I had to get the bigger picture, and then share it with you!
I wanted it to be a lot of color…. We took a lot of inspiration from 1950s ice cream parlors. I wanted there to be a lot of prints and stripes and textures, but still feel modern, with a little vintage feeling as well.

I think the clothes are really great, wearable, fun and fresh, and that's what we wanted to see. Christian Siriano shares with People StyleWatch!
Christian Siriano for Lane bryant featuring Danielle Brooks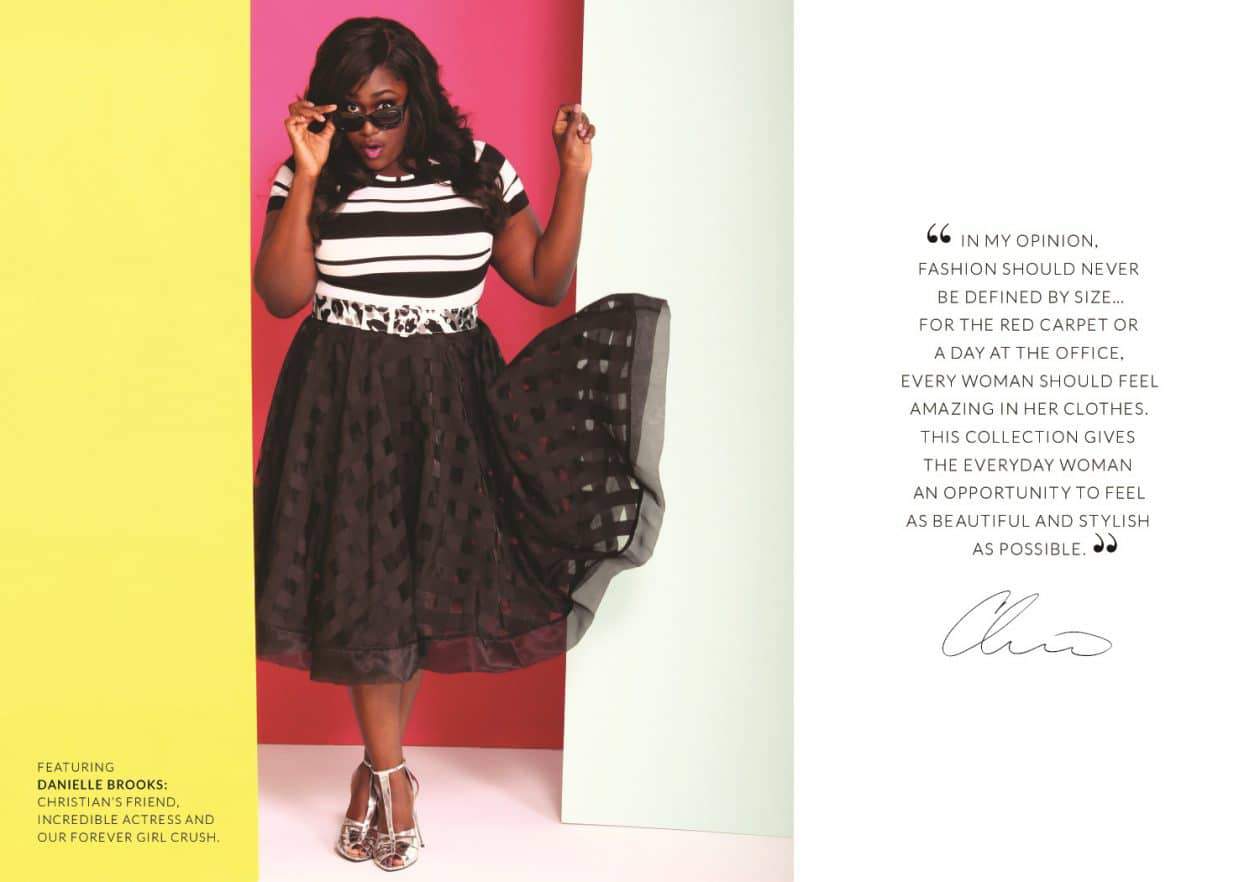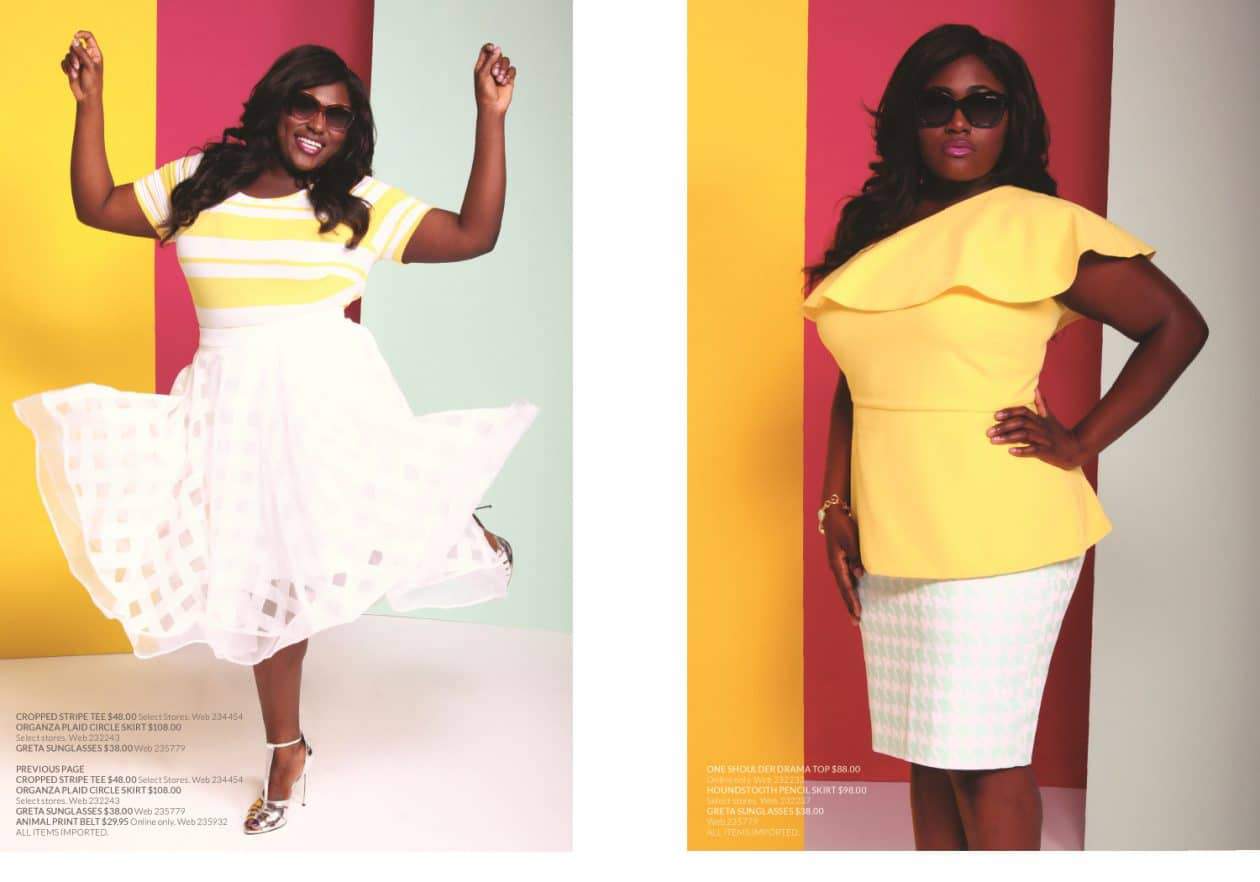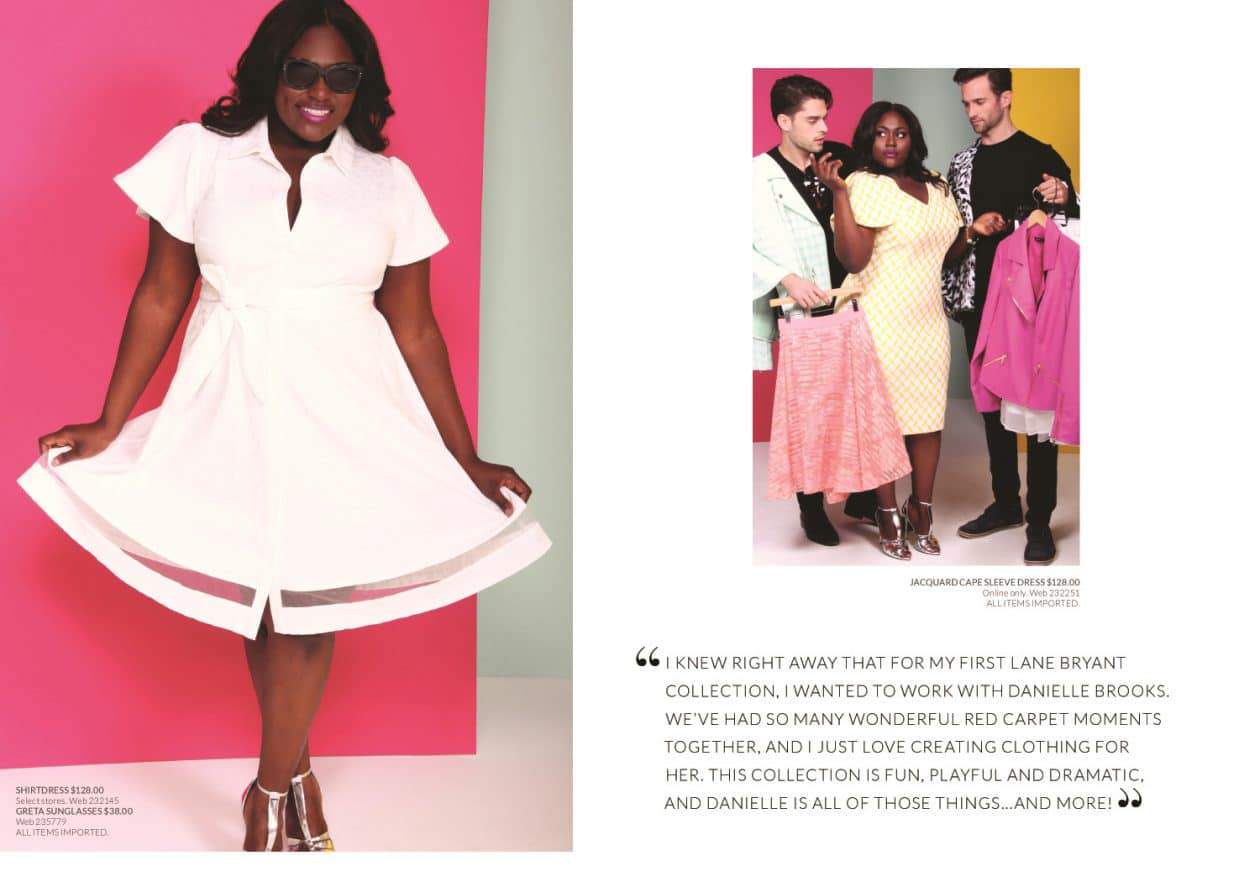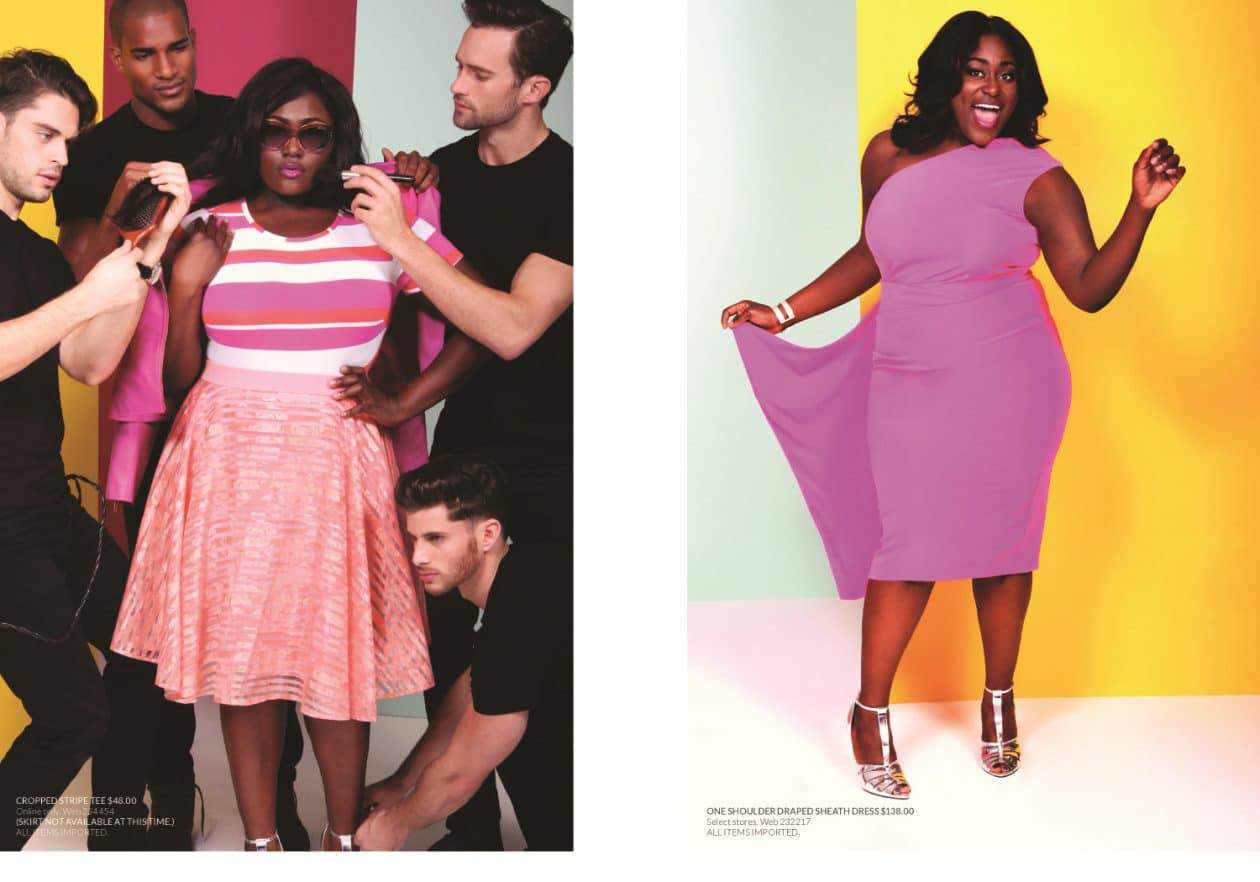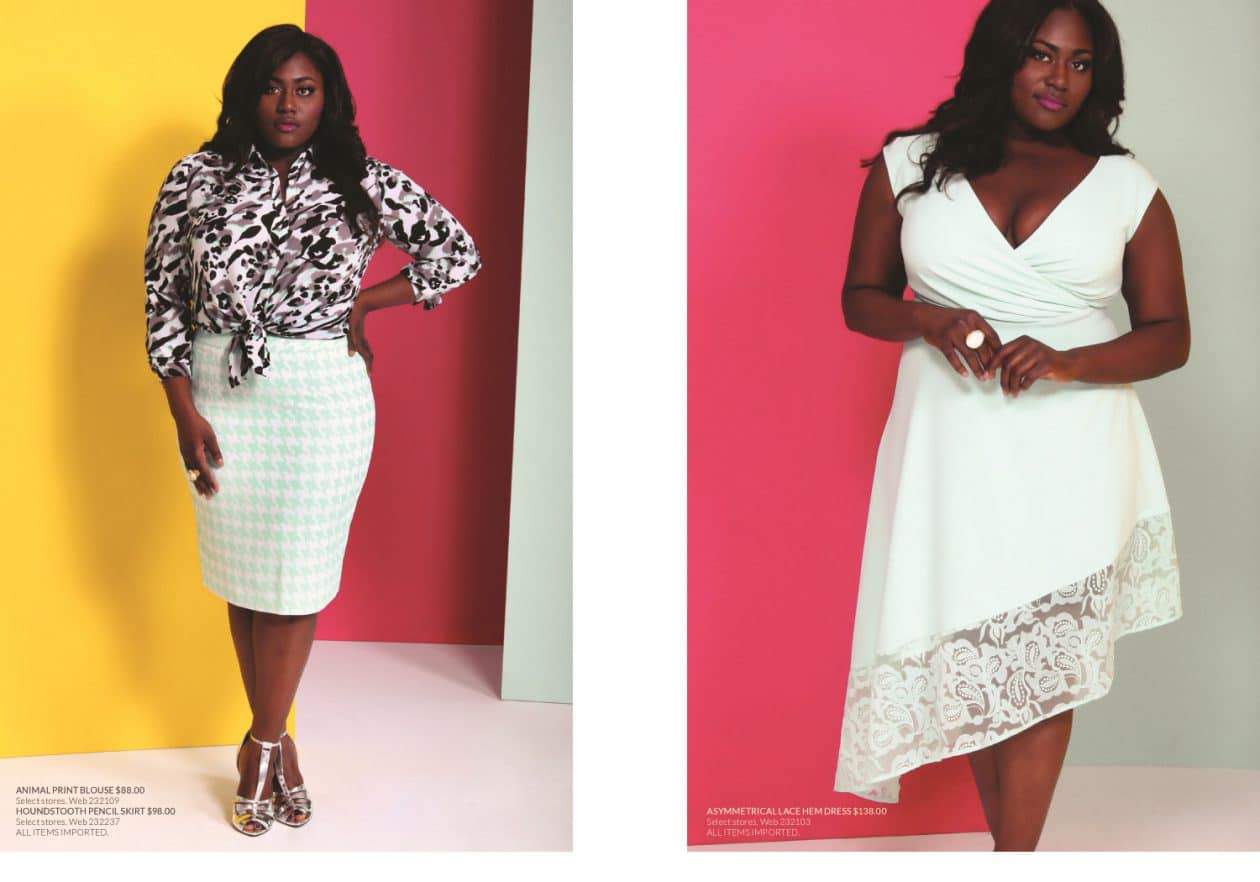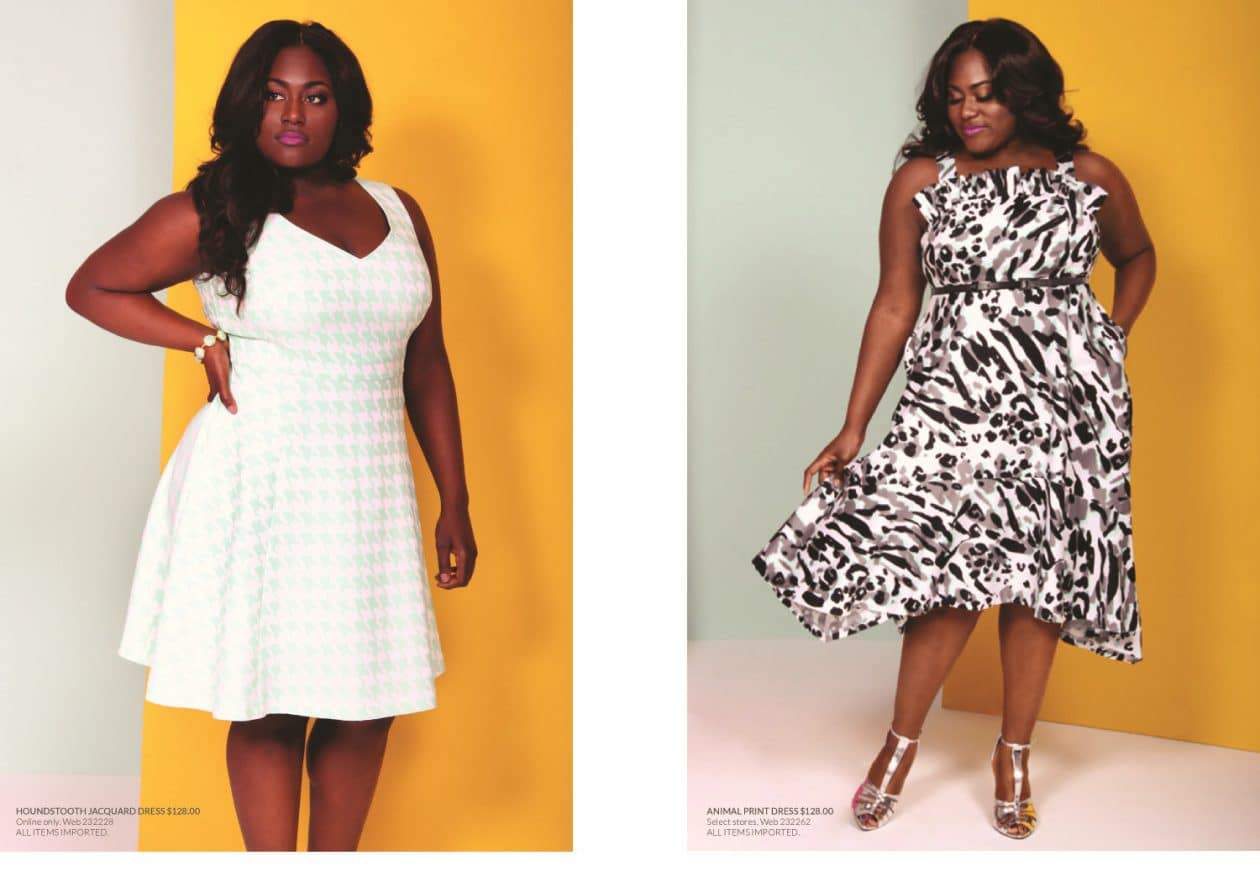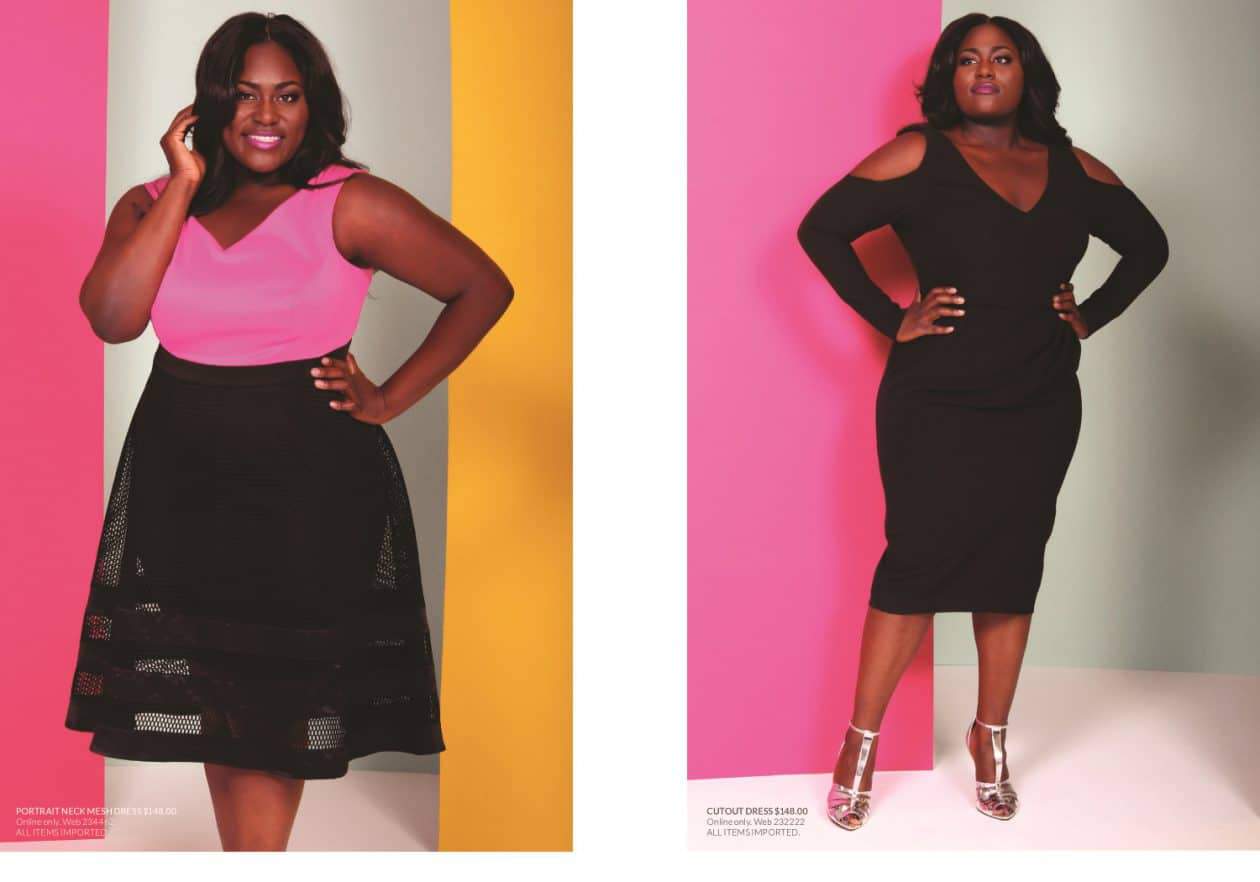 Soooooooo, what did you think? There are definitely a few pieces in there that I need to check out, like that pink moto jacket… mmmhmmm!
"Some people are more confident than others—but that's with every size. That's any woman. Every woman has those things about their bodies that they don't love.

When you sign up to be a designer, and be a creator, the goal at the end of the day is to sell clothes that women can wear. We've always dressed women of all shapes and sizes since I've started.

So I've never understood not having something for every woman. It's like, why would you do that?" Christian Siriano
Christian, can I hug and/or kiss you for sharing that? UGH. Two snaps!
As for when the collection launches?
You can shop the collection in store and online at LaneBryant.com
What do you think of the pieces? See a few that you love and can see yourself rocking? Which pieces are your faves? Let me know!
All images courtesy of Lane Bryant!