No stranger to TCF, Hilary Macmillan is a Canadian fashion designer known for her feminine and sophisticated designs. With the latest Hilary Macmillan swimwear collection drop, the brand is giving us a variety of stylish and playful plus size swim options for us.
Now if you have been looking for a few fun plus size swimwear options for this summer's hottest pool parties, the latest pieces from the Hilary Macmillan swimwear collection might be just what you are looking for.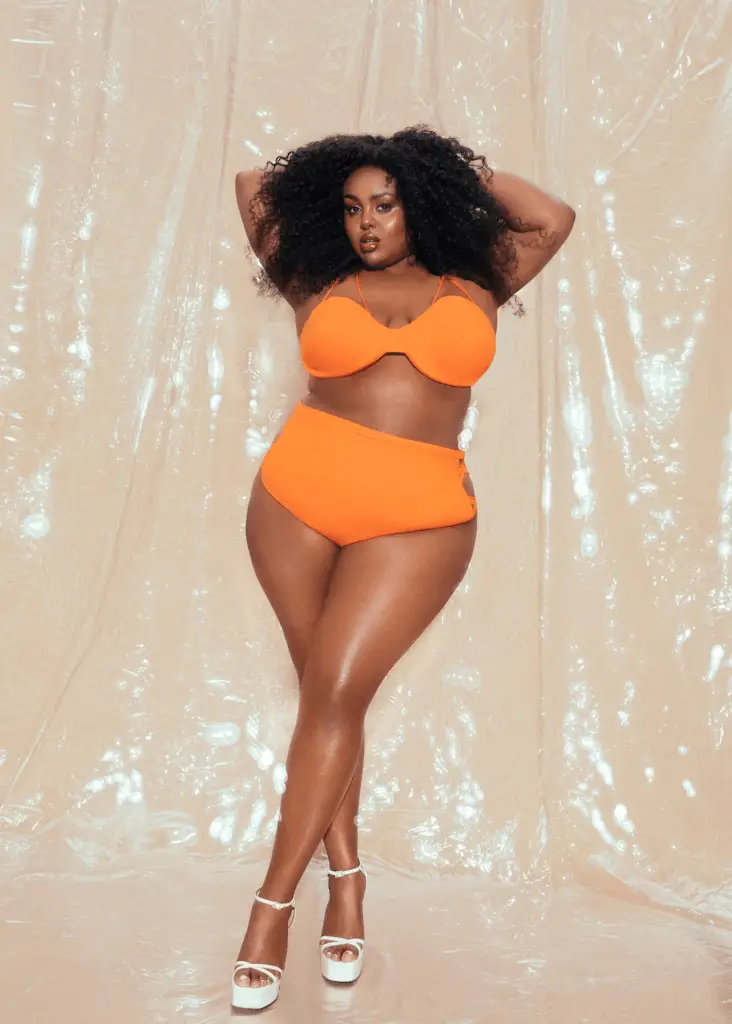 The collection features a mix of classic silhouettes and fashion forward styles, from one-piece swimsuits to bikinis. There are also a variety of prints and colors to choose from, so you can find the perfect suit to suit your personal style and needs.
One of the things that sets Hilary Macmillan swimwear apart is the use of high-quality fabrics. The suits are made from luxurious materials like Italian Lycra and recycled nylon, which are both soft and durable. The suits also feature sleek and chic cuts and details that help to accentuate the figure.
"… a focus on using high-quality, cruelty-free materials in bold colors and exceptional textures."

Hilary Macmillan
Another great thing about Hilary Macmillan swimwear is that it is available in a wide range of sizes, up through a size 4X! We also have to note that the brand also highlights their fashion pieces on models of various sizes. Thank you.
Here is what you can expect from the Hilary Macmillan swimwear collection:
One-piece swimsuits: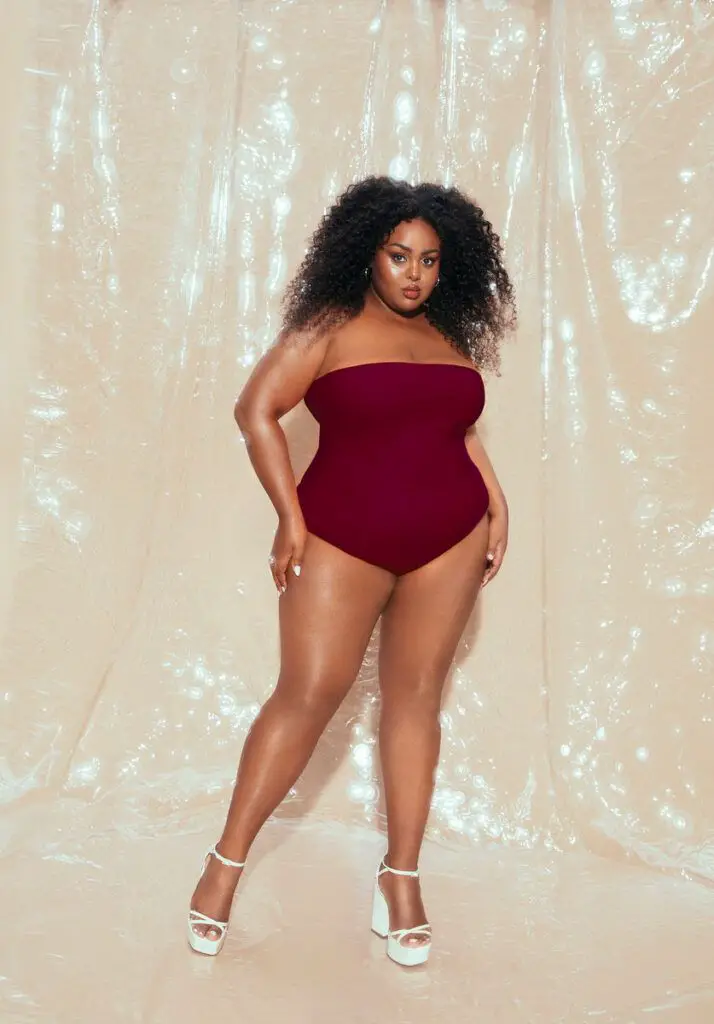 There are a variety of one-piece swimsuits in the collection, from classic cuts to more on-trend styles.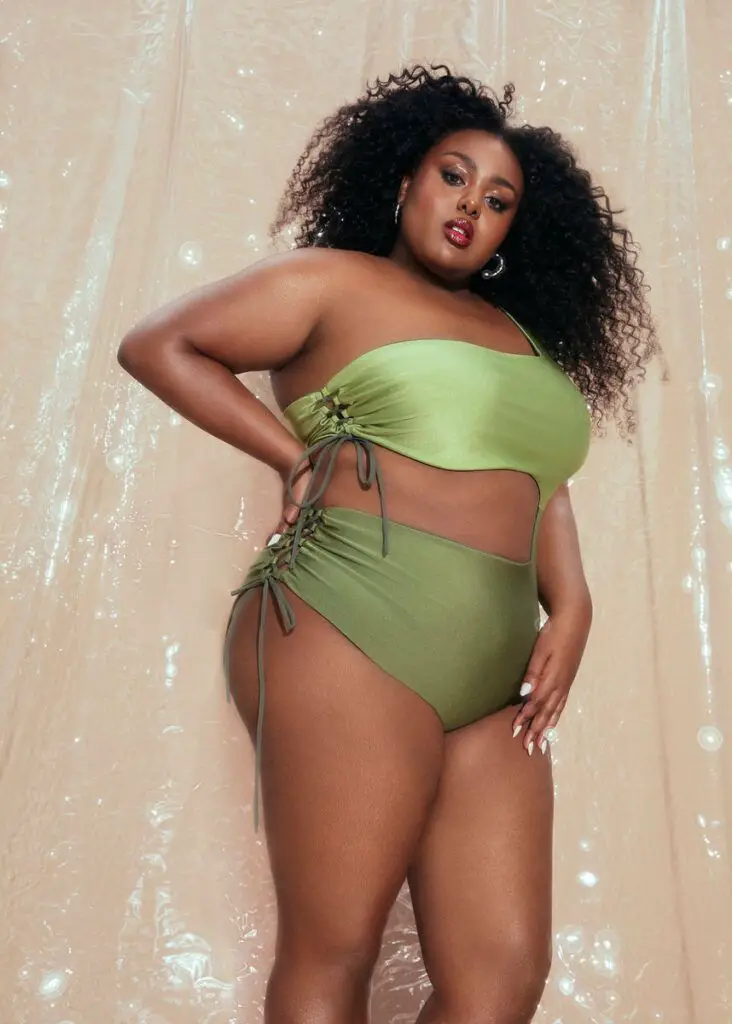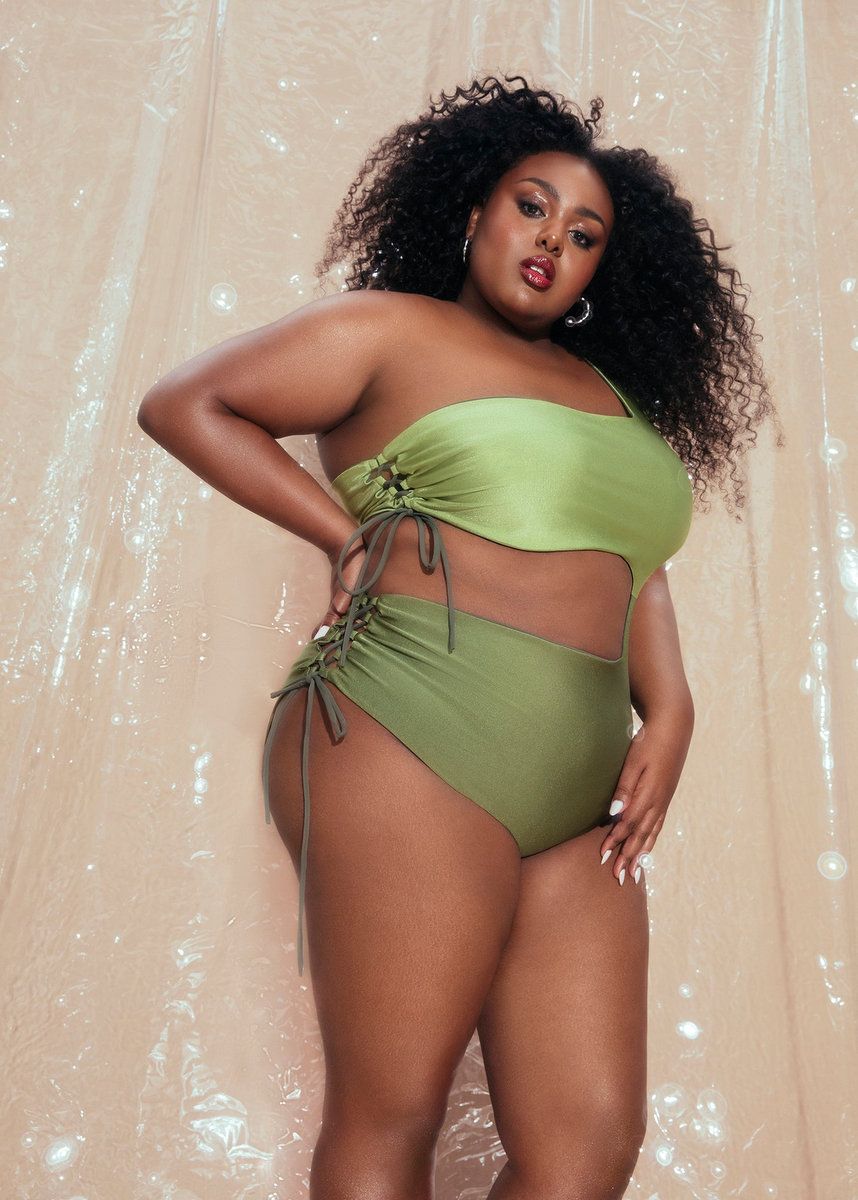 Some of the one-piece swimsuits feature playful details like ruching or shirring, while others are more minimalist.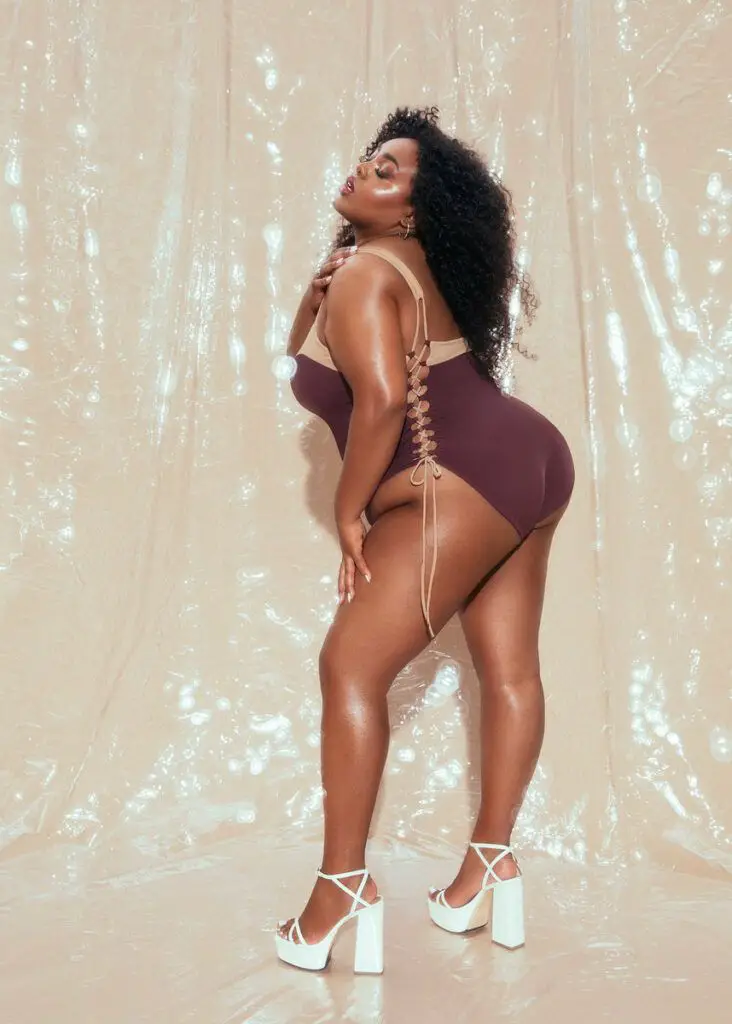 Bikinis: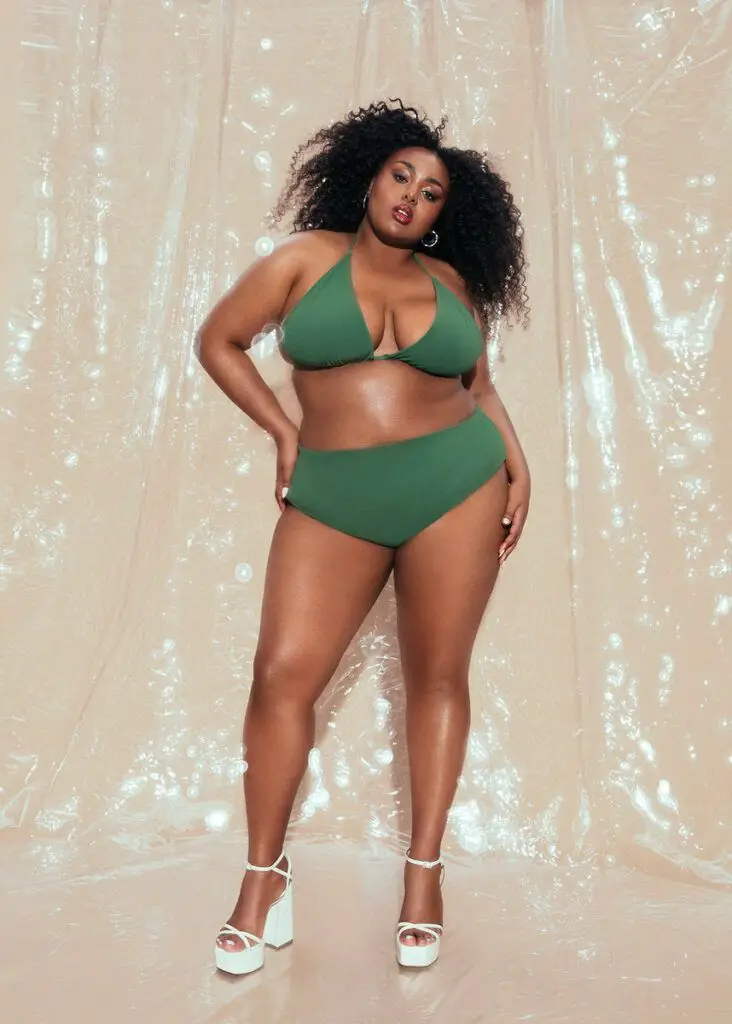 There are also a variety of bikinis in the collection, including both high-waisted and low-rise styles.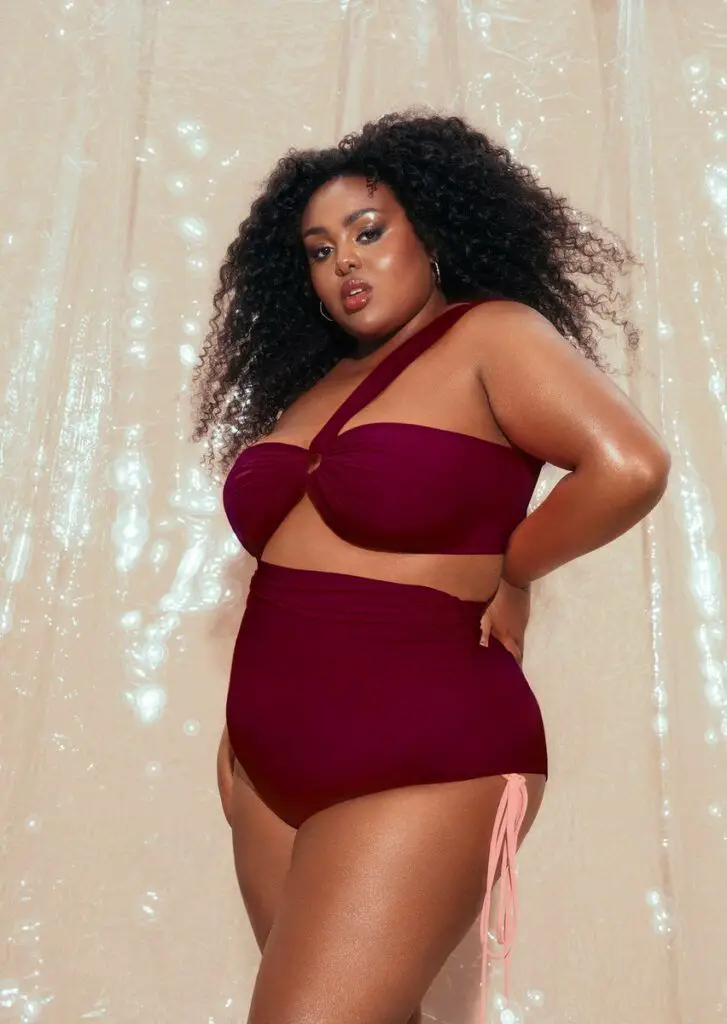 The bikinis come in a variety of colors and prints, so you can find the perfect set to match your personal style.
Cover-ups: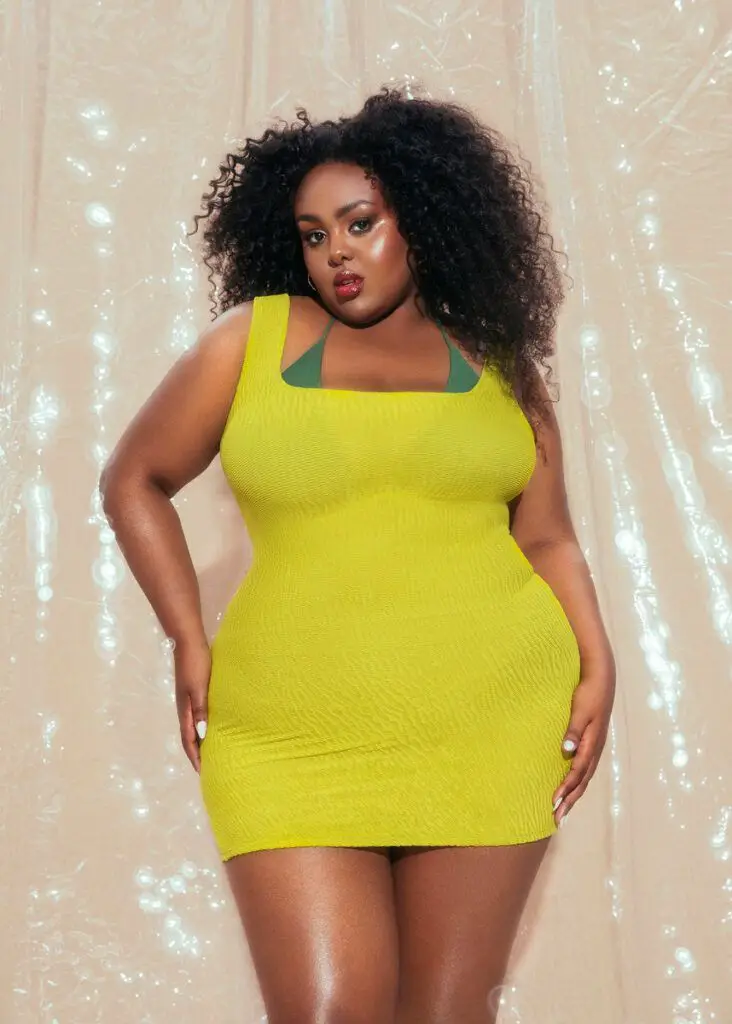 Everyone loves a great plus size coverup, right? The collection also includes a variety of cover-ups, from see though mini dresses to cover up skirts, to make life a little more interesting.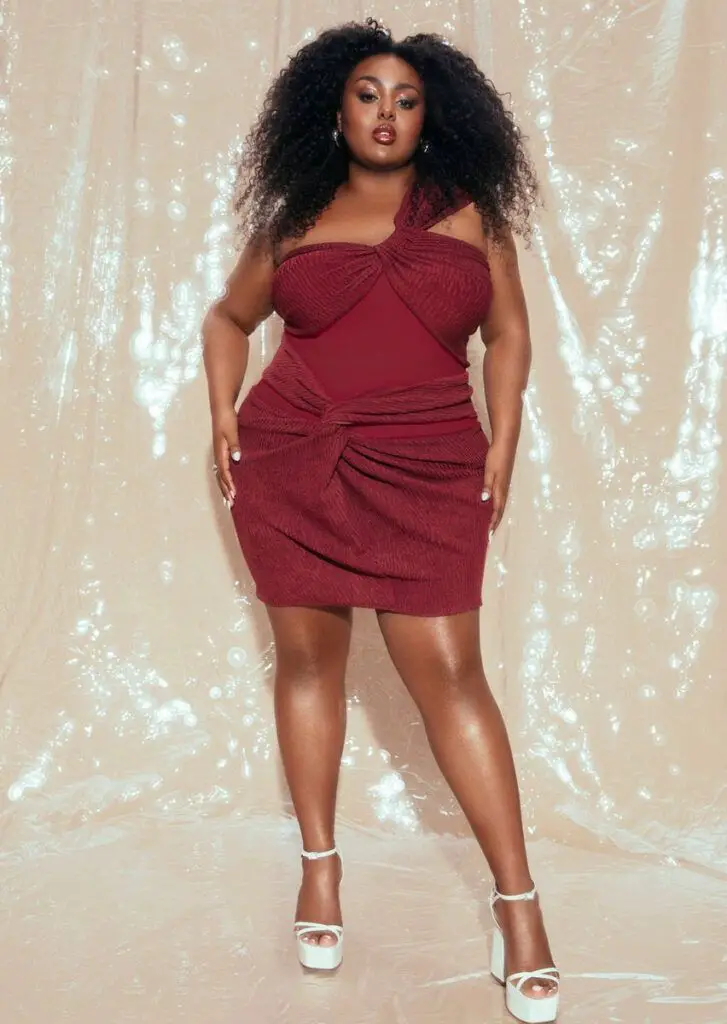 The cover-ups are made from the same high-quality fabrics as the swimwear, so you can be sure that they will be both stylish and comfortable.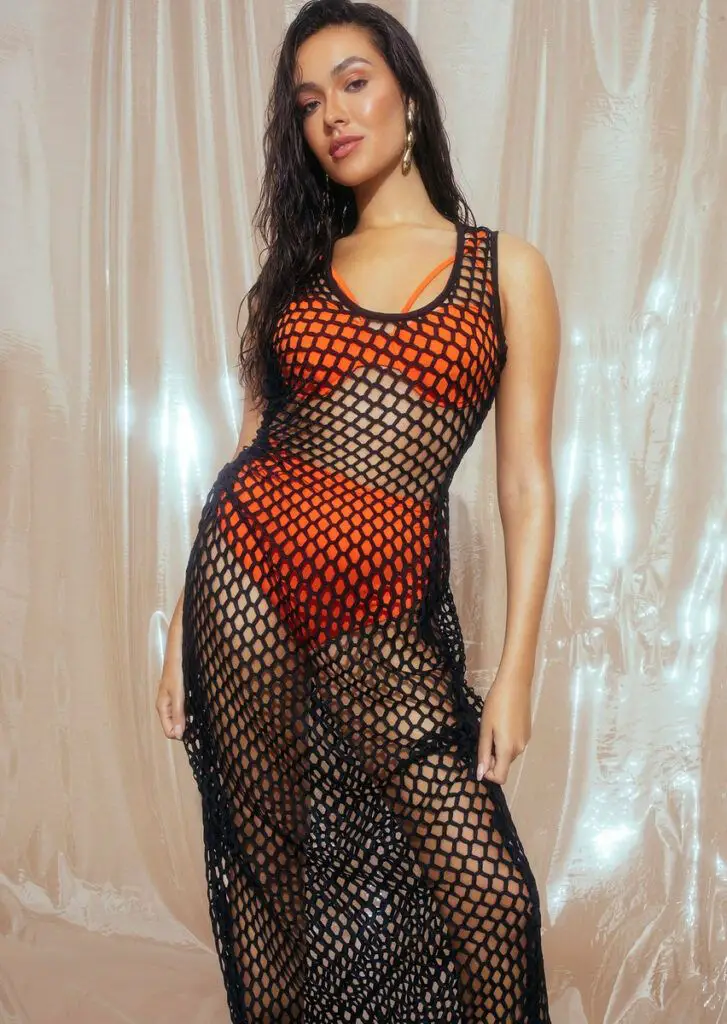 No matter what your style, you are sure to find something to play in, for this summer. The collection gives us a variety of options to choose from, so you are sure to find the perfect suit for you!
You can shop the full collection now, at HilaryMacMillan.com!
While you are visiting the site, make sure you check out the Barbie Collection, available in plus! Many items are on sale and still available to channel your plus size Barbie vibes!
Ohhh and if shopping online for a bathing suit is a bit overwhelming, we have rounded up a few online swimsuit shopping tips to consider!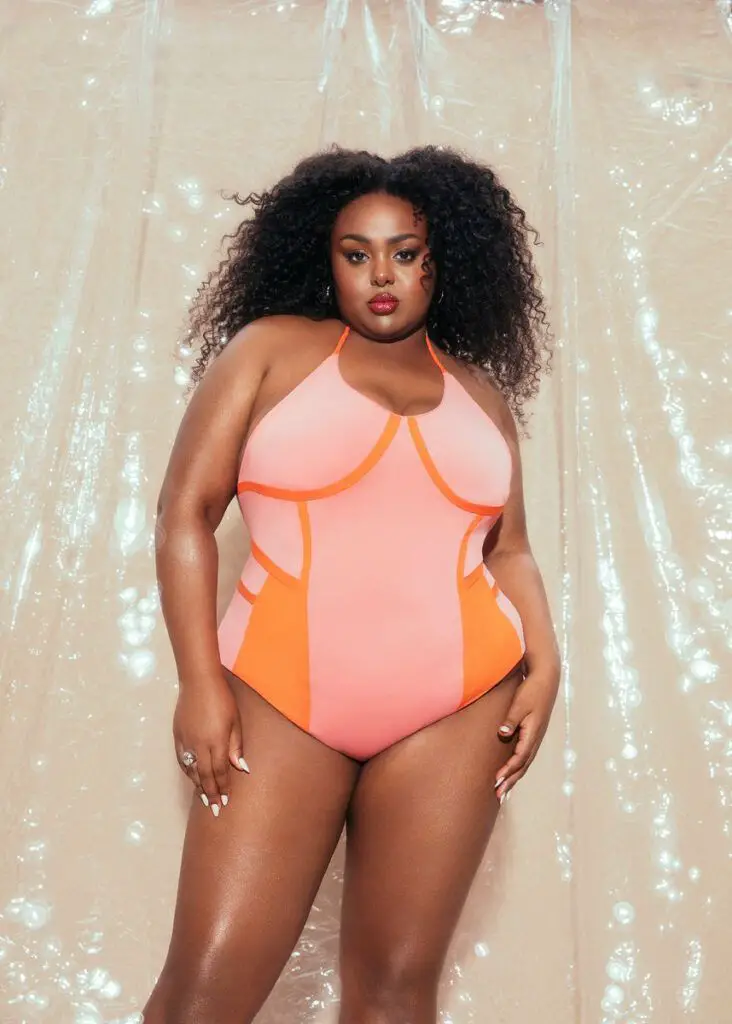 Here are some additional tips when shopping for plus size swimwear:
Choose a suit that works with your body. Look for a suit with a cut that accentuates the area of your body that you are in love with. If you are plus AND petite, look for a suit that is not too long or too oversized.
Pay attention to the fabric. Swimwear should be made from a fabric that is both comfortable and supportive. Avoid fabrics that are too thin or too clingy.
Choose a suit that is the right size. A well-fitting suit will be more comfortable than a suit that is too big or too small.
Play around with different silhouettes. While you may feel the mot comfortable or familiar with a one-piece, there are more options to play in from monokinis to barely there bikinis. Skirted options and boy short cuts help with coverage preferences as well.
Don't be afraid to accessorize. A stylish hat, scarf, or jewelry can add a touch of personality to complete your swimwear look.
With these tips in mind, you are sure to find the perfect Hilary Macmillan swimwear suit to make you feel confident and stylish this summer.