To don designer duds on one of her most important days in her life, a plus size woman could once cream and hope that her bank account had a few more zeros at the end. However, that no longer needs to be true nor does it have to be a dream.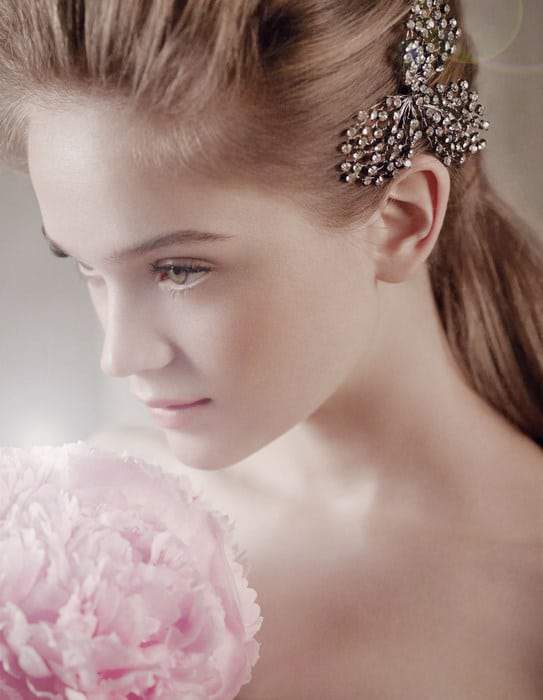 A while back, we shared with you about the partnership with David's Bridal and the ever so talented designer Vera Wang. And guess what? It is here!
White by Vera Wang has launched its spring collection and guess what? This collection- in both Bridal and Bridesmaid collection includes plus sizes up to a size 26! Not only did Miss Vera Wang create dresses, she fashions headpieces and shoes to complete the look!
What can you expect from White by Vera Wang Spring Collection?
The collection offers up nine styles (four of which are in PLUS SIZES), priced between $500-$1,500. Vera Wang fashions different styles for varying tastes and styles with strapless gowns in taffeta and gazaar with asymmetrically draped bodices in shades of white, ivory and blush.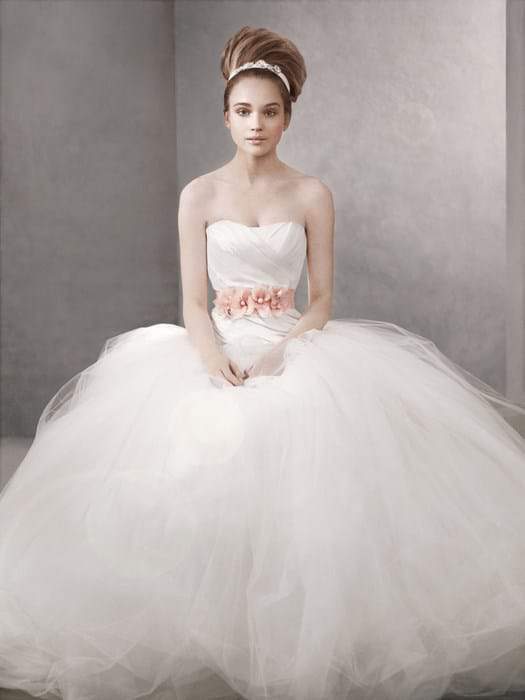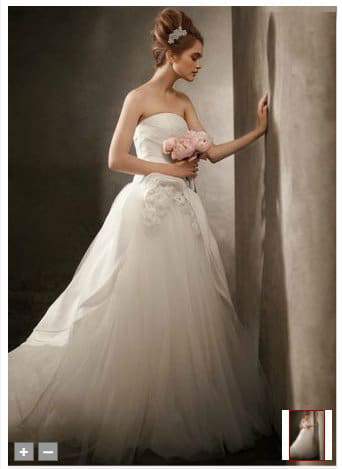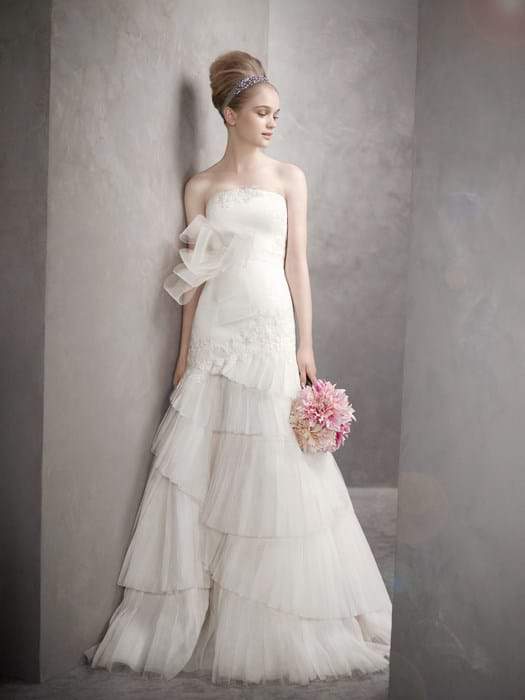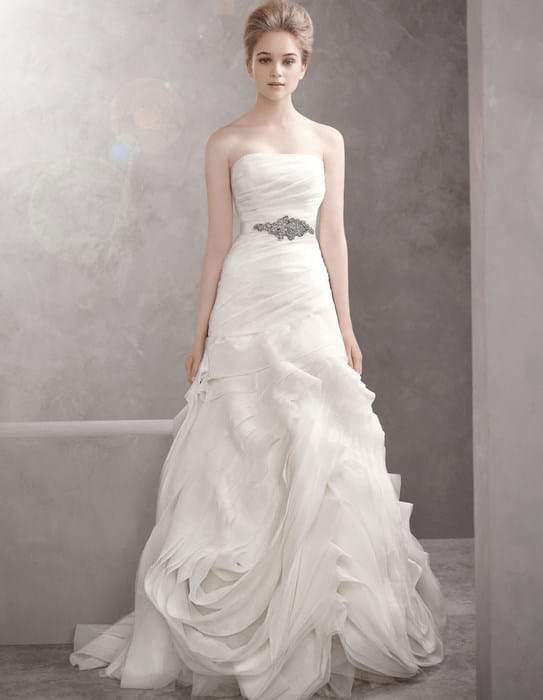 To help you out, I have the four bridal gowns made in Plus Sizes for your reference! I am already envisioning my favorite one… should I be looking or dreaming?
For the White by Vera Wang Bridesmaid dresses?
Erase what you thought of the traditional bridesmaid dress stigma, White by Vera Wang gives us stylish cocktail dresses with contemporary details such as an illusion or asymmetrical necklines, bubbled hem skirts, and asymmetrically draped silhouettes.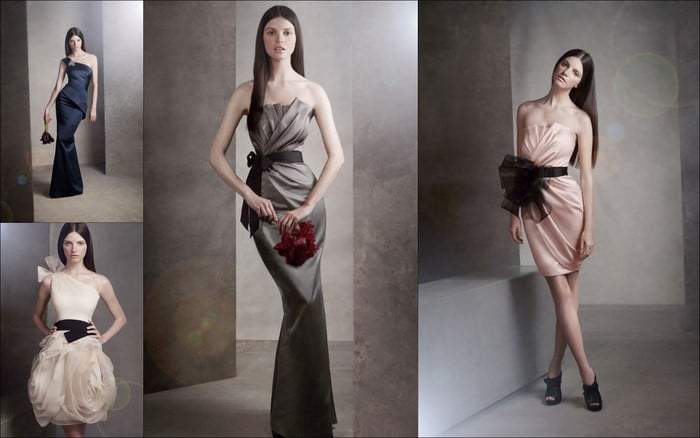 They are quite cute! With each dress right under $200 and available up to a size 26, your bridal party will thank you!
Which looks do YOU love?
You can view the entire collection at White by Vera Wang exclusively for David's Bridal! For you blushing brides to be (or those who wanderlust over this day), how amaze is this?