Whew chile! Team TCF attended ATL's One Music Fest, the weekend of the 8th of September and honey, we got our ENTIRE LIVES! For those who may not know, ONE Musicfest is "the Southeast's largest 2 day, urban progressive music festival." Basically, if you are a fan of festivals and music, then you needed to be here…
Past artists have included Outkast, Kendrick Lamar, SZA, Migos, Anderson Paak, and Janelle Monae, so you know we were geeked about this year's lineup! The fest has multiple stages with non-stop features and music for the entire day.
And we can attest to this. We danced the entire time over both days and had a blast. Rain AND shine.
Now, last year, the festival was only one day and took place at the Tabernacle in Atlanta. The lineup included Jill Scott, Jidenna, Too Short, and a farewell performance from Yasiin Bey (aka Mos Def). This year, the promoters went all out with two main stages and few smaller stages (mostly for DJs) spread out throughout Central Park in the Old Fourth Ward of Atlanta.
The two stages had full schedules both days, and acts rotated throughout the day, and both ending with headliners in the evening.
Let us walk you through this a bit…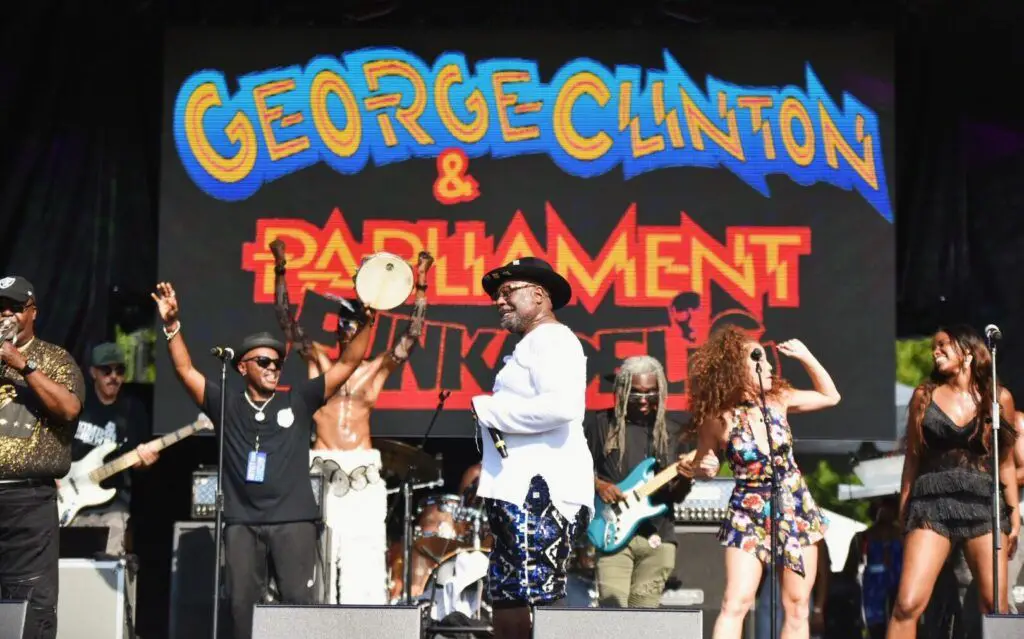 So we get there on Day 1 and the line is mad long for general admission and media alike. But we weren't trippin too much because the music from one of the stages was so loud that we were partying in the line. Also, one thing about Atlanta, is that people are really friendly here. We made friends with a group of girls while we were in line and they were so much fun.
Yassss for sisterhood!
Day one included Big KRIT, H.E.R., Miguel, and Nas. Big KRIT brought his country boy swag to the stage and ripped it with old classics like "" and a few newbies. When he brought out Lloyd for his new single, "1999", the crowd went NUTS! (As did we. Duh.)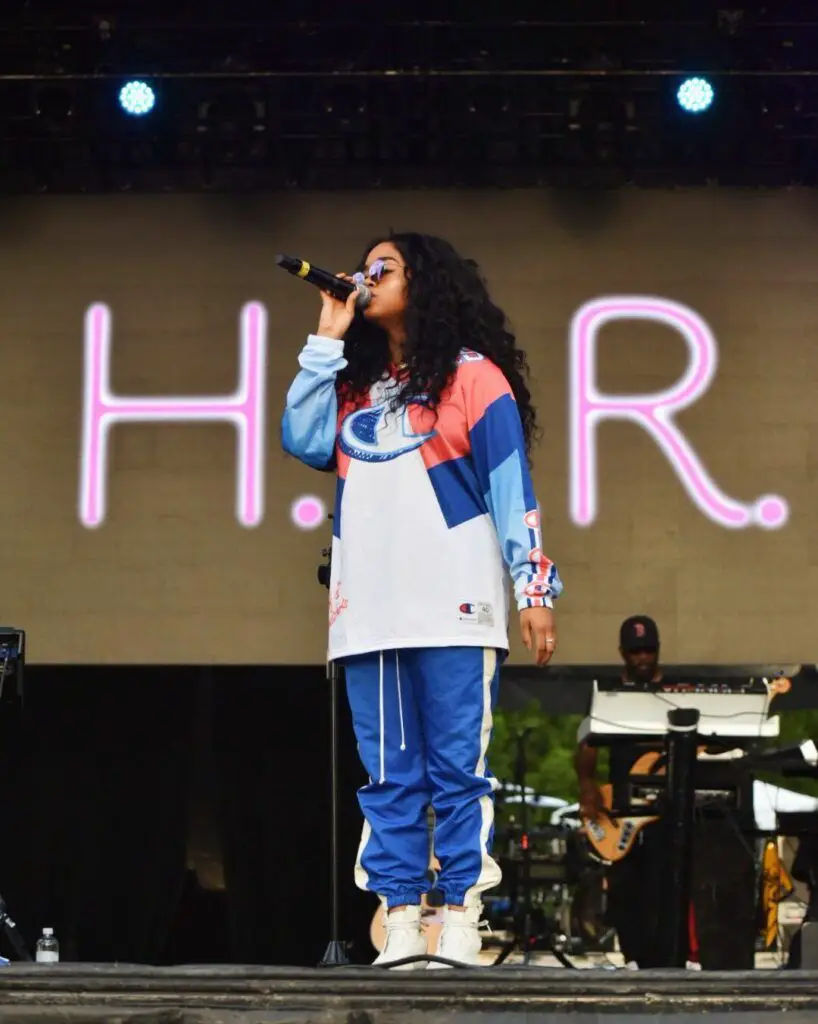 H.E.R. has been making rounds to most festivals and awards shows this year, but she doesn't lose any energy or soul in her performance. She is consistent and heart-felt in every delivery of every song.
Although, we are pretty sure she might be exhausted from singing the same jams, we def weren't tired of hearing "Best Part" which she normally does with Daniel Caesar, but did quite well on her own.
Miguel closed out Day 1 on the first stage and we swear we had an out of body experience. Okay, we're exaggerating, but seriously y'all, Miguel is the real deal. If you've never seen him, make it happen ASAP. His voice is perfect, and we spied a bit of stage acrobatics with a jump-kick into a split.
Get it, Bae Miguel!
Nas.
That's it.
That's all we have to say to make you understand. His name is synonymous with "epic." He is surely one of the Kings of Hip Hop and he deserves it. Even missing a few lyrics here and there didn't phase us much. What he may have skipped, the crowd picked right back up.
His energy (and him looking like an entire snack) kept the crowd going. It was the perfect end to a great Day One of the festival.
Day 2 came with a bit of rain, but people didn't seem to care. They were still as enthusiastic, even with the slight moisture involved. And it's completely understandable considering the jam-packed lineup throughout the day.
We were able to catch glimpses of Kelis, Lil Duval (living his best life!), Keri Hilson, TI, Dungeon Family, and of course, the headliner of all headliners: 2 Chainz.
The schedule was chock full of Hip Hop and R&B acts from the 9s through today, so it was a challenge catching every single act that we wanted to see. There were too many good acts to choose from!
It was super hot, but luckily the park grounds had plenty of trees to hide underneath. Based on the festival guidelines, we weren't allowed to bring much into the festival. But many brought blankets and sat in the grass.
Food? Drinks? There also was a good batch of food trucks, merchandise vendors and drinks stands. We spotted ice cream, hot links, chicken wings and burgers, to name a few. Yummmm!
By the end of the day, our voices were hoarse and we were exhausted from dancing so hard. Nothing like a good ol' Atlanta music fest to get your blood pumpin.
Wouldn't you agree?
To find out more about the event, visit OneMusicFest.com.
Did you all make it to One Music Festival?
Who was your favorite act? Chime in below!