With the change of seasons, especially into fall, denim is a major must have. New collections, silhouettes, rinses, and cuts appear; which at times, can be slightly overwhelming… I mean, next to bathing suits, finding denim is the scariest thing to shop for… I get it!
I do not know about you, but finding the perfect pair of plus size jeans can be a challenge, BUT with the myriad options we have now? The brands, plus size designers, and retailers realizing how lucrative plus size fashion can be, I imagine more and more entrants coming into the plus size fashion game, especially this fall!
Sooooo to help you out, I fashioned a fun little video, with the help of Macy's. You see, they sent me a few of their favorite denim pieces to play in, and I knew that I had to make a video to share with you! See, for me, denim is one of my favorite year round essentials!
Depending on the season and what is trending, I will never tire of it! And as we head into the fall season, I had to show you a few options to play in, and which are going to be a fave for me!
Giving These 5 Pair of Plus Size Jeans a Whirl
Slink Jeans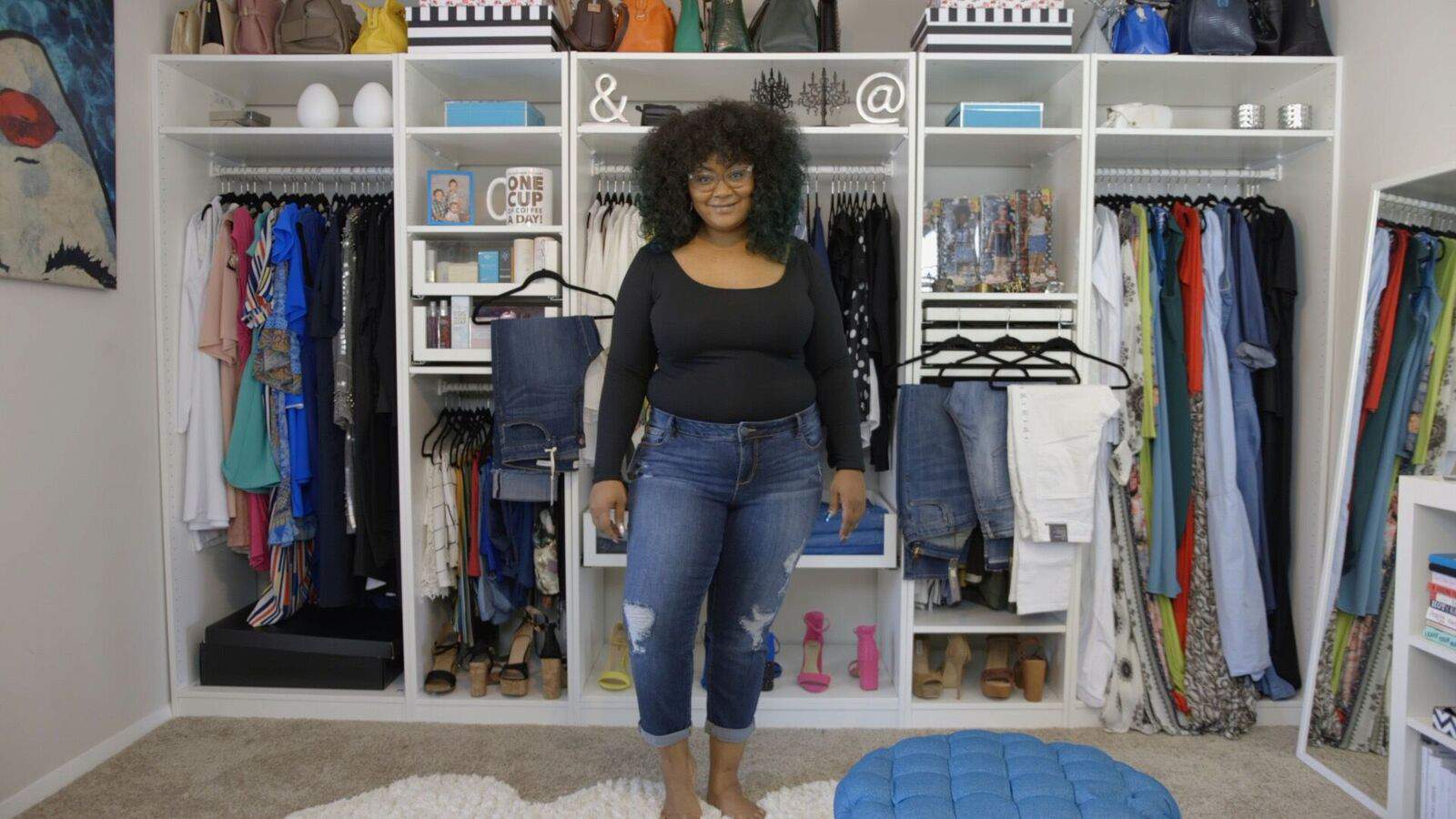 I never had the pleasure of dancing in a pair of Slink Jeans. Never. So I was not sure what to expect, but I was sooooo hyped when I received these to play in. Listen, these jeans fit me quite nicely!
Add to the distressed details?
I can see these being rocked year-round! The mid-rise jeans are great to pair with a sweater and booties, or a bodysuit and heels! I can see these transitioning easily with fall's trends!
Get these jeans in store at Macys
Jessica Simpson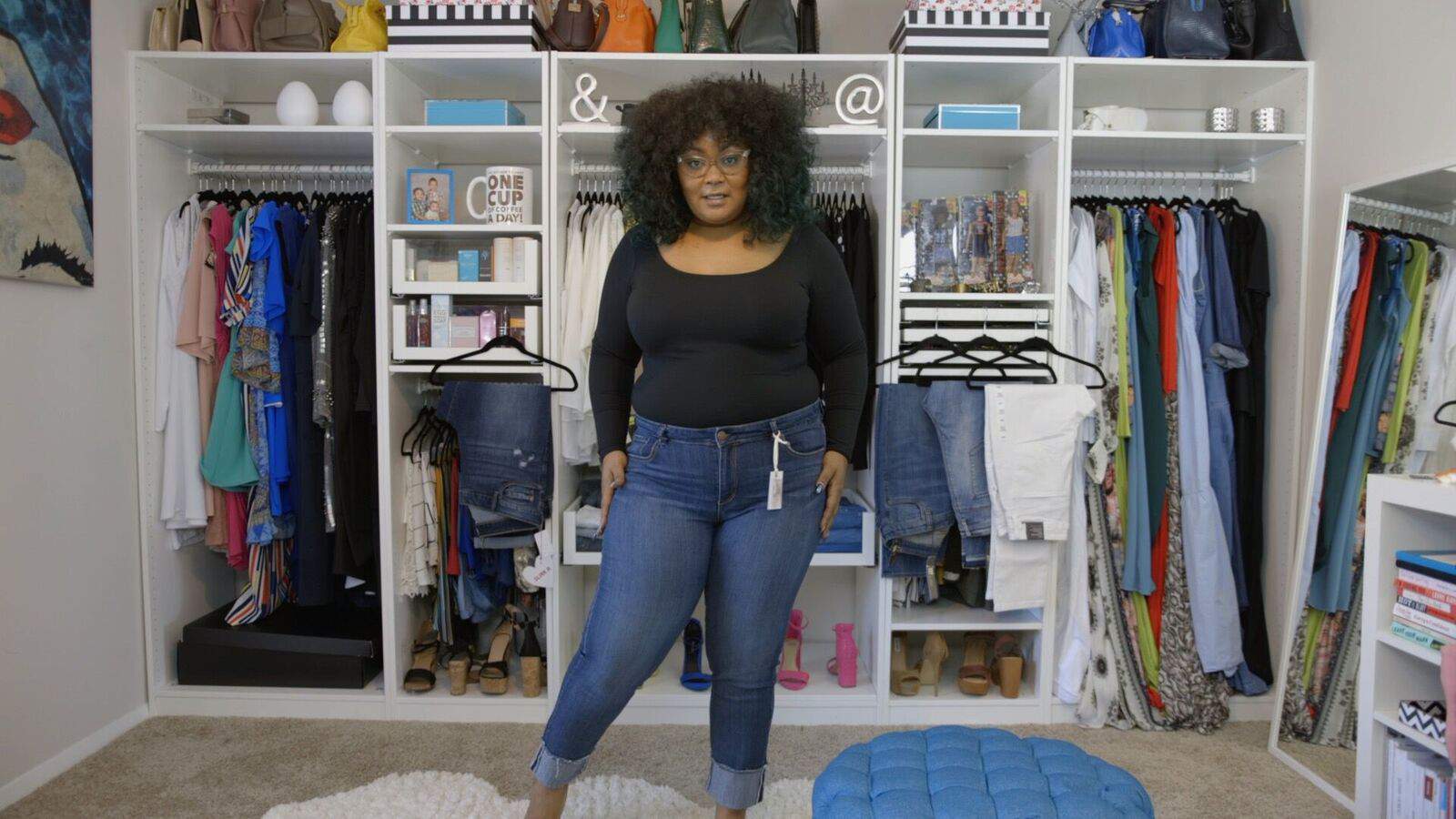 I must saw, I have tried more than a few pieces from the Jessica Simpson collection, but never her jeans! Girl. Where have I been? I love the style of these jeans, along with its versatility…
If you have a quick errand to run or want a simple casual look, these jeans are a must-have. They are a higher rise with a cute distressed cuff! ALSO? You can level up these jeans with a nude-to-you heel and a statement top! (These are my favorite!) 
Get these jeans at Macys.com
Kut From The Cloth (Boyfriend)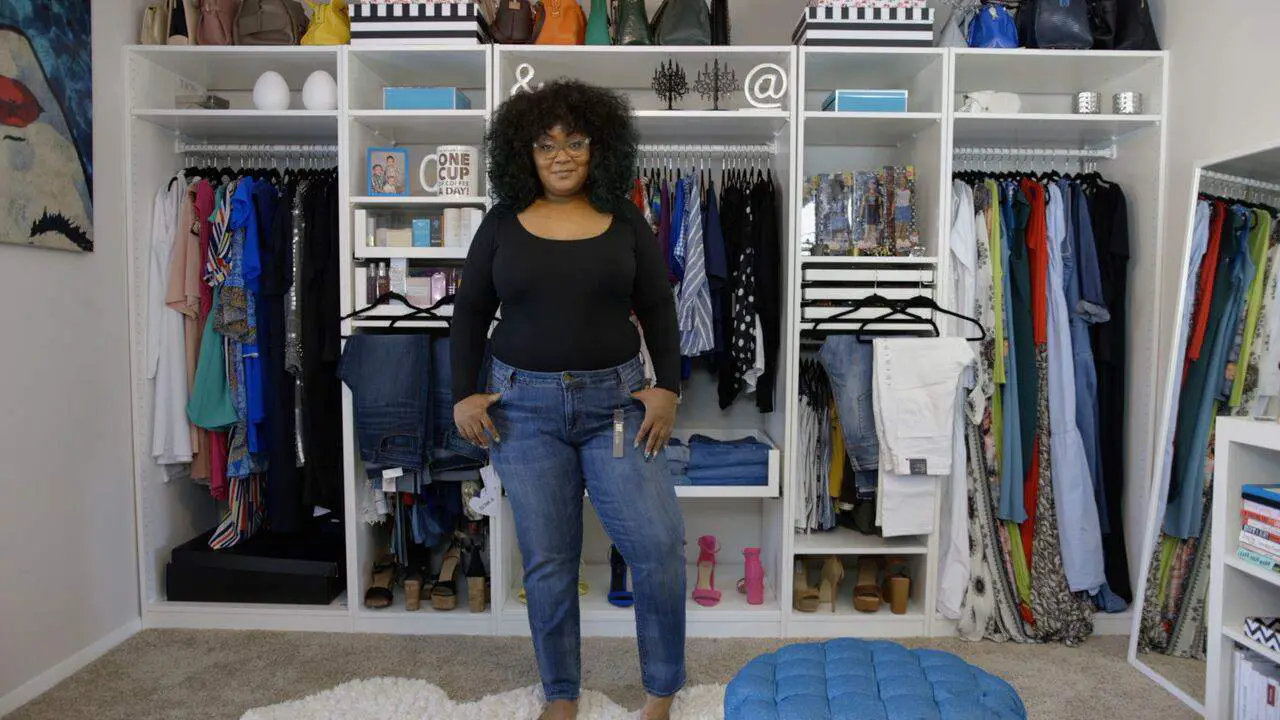 Pardon my ignorance here… I had noooo idea until after I took these puppies off that they were boyfriend jeans! Ha! I definitely can see myself in these more than not!
They are as soft as a pillow and will be the best match for my sweatshirts and Converse tennies. I mean.
When I can marry comfort and style together? I am all for it! What about you? Are you a fan of the boyfriend jean?
Get these jeans at Macys.com
Kut From The Cloth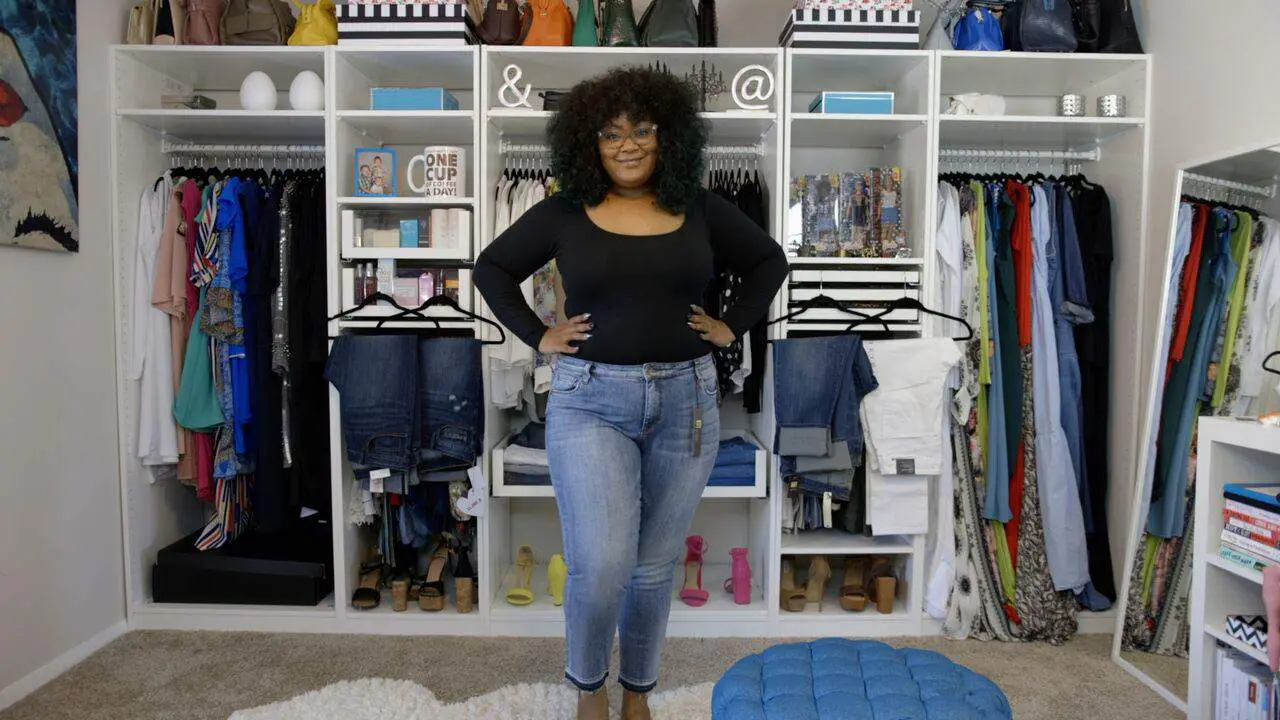 I was pleasantly surprised by these… I did not know what to expect, but hey boo… These Reese jeans will have you risk it all for your best fall look. Not only is the rinse fun and unique, I love the frayed let down hem.
You might have to jump into these pair, but the elastic within the jeans will have you sitting comfortable and cute! I imagine these with a stiletto heel or a badass ankle bootie!
Get these jeans at Macys.com
Tommy Hilfiger
I know what you're thinking, "why is she wearing white after labor day?" Honey, that rule is one I am working on trying to break… working on it! BUT!
You can pair these jeans with a bodysuit (like I did) or a chunky oversized knit sweater! There are options, and I promise you, you will have a little fun with it! Don't be afraid to stand out from the crowd!
Get these jeans at Macys.com
No matter the denim style, rinse, or cut, it does take patience finding the right pair and for me, I have fun while on the hunt! Trust me, you are NOT alone when it comes to scoring the right pair; this is a challenge for most! BUT, knowing that we have more than a few options, especially at Macy's, we can make it work!
How do you rock your denim for the fall? Do you enjoy a variety of options and styles? Or do you keep it basic? Need a few more tips? Make sure you check out our Plus Size Denim 101 Guide!
You can score most of these looks at Macys.com!
If you have or snatch up a pair from the video, tag us on IG over at @thecurvyfashionista and #TCFStyle or post your look within the comment section!
Which jeans were your favorite? Which style is more YOU? Let me know in the comment section!
Until next time!