Girl. I need to get better with this! The last Closet Confessions I did with you? In the spring time! Ugh… I am so sorry! I actually really LOVE doing video, but patience is a virtue and when I stumbled across J Nicole Did It, I felt like God answered my prayers with her skills! What does this mean for the blog? More plus size fashion, getting to know more about me, and field trips! But for today's latest Closet Confessions? We are talking about the plus size fashion newness that has landed in my closet!
Once the chill entered the air, the closet got switched around (and it will be switched around once more for coats) and we purged items that no longer made sense to have out and brought out the longer sleeves and hemlines! Thanks to the interns who helped me get rid of or hold on to those that were too cute!
Do you seasonally purge? Do it. It is good for the soul (I do not know this to be true, but for the Virgo in me, it helps me think!)
Anywho!
So, in our latest video! Did you watch it? Well, let me give the wardrobe breakdown and the deets!
5 NEW Items for Fall!
What I wore in the video:
Dress: Long Sleeve Wrap Dress from Onion by WhitneyMero.com
Has to be one of theeeeee most comfortable maxi dresses I own. Like, right up there in softness of cotton with Rachel Pally! Fabric has an amazing weight to it and she does not fade! LOVE that even better!
Hair: Outre Lace Front Wig Big Beautiful Hair 3C-WHIRLY in DR425 at EbonyOnline.com
I am currently obsessed with this hair. I have about four of these wigs- no lie. I actually have recently switched it up to the darker hue for the fall! Loving this texture and wear!
What Is in My Closet:
Look 1: Embossed Faux Leather Jacket at Elqouii.com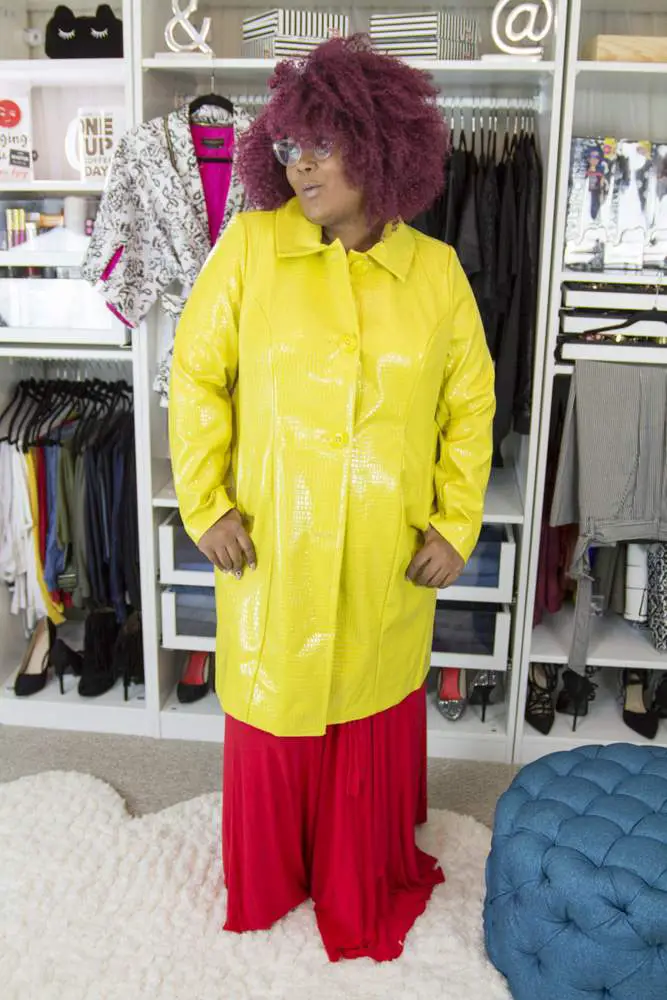 I already have an outfit in mind for this jacket! Dark indigo jeans, my Reeboks, and maybe a tee. Very laid back and let the jacket do the talking. BUT!!!! If I get my curves on a pair of off white wide leg pants? Honey, it is on!
Look 2: Jacquard Jacket by Christian Siriano at LaneBryant.com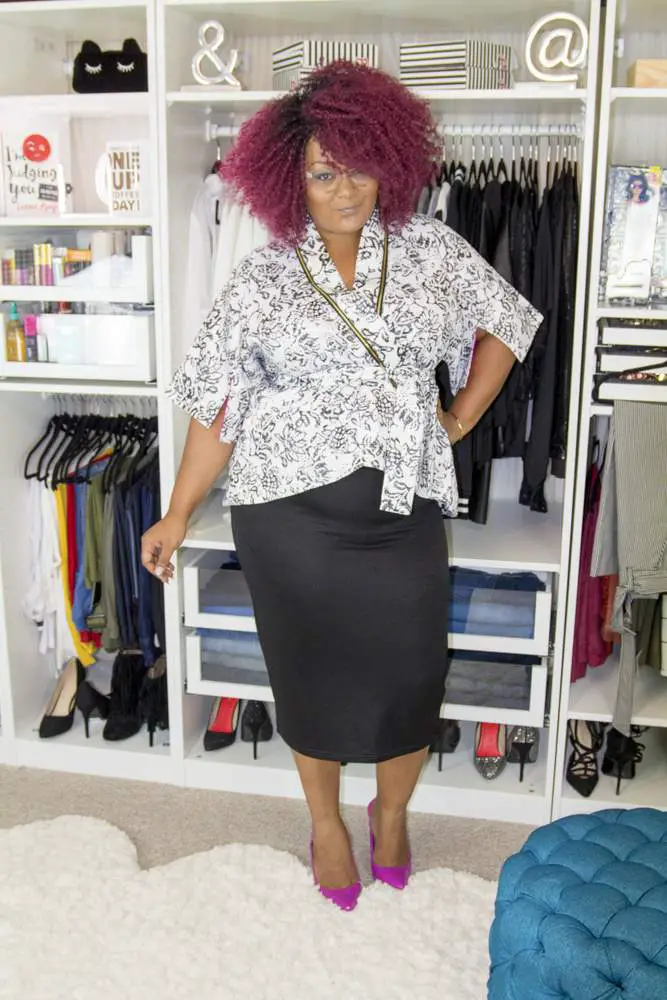 I imagine that she will be in heavy rotation with the cut, pattern, and styling! There are soooo many options to play with and in! This jacket has me hyped for the fall season!
Look 3: Lena Tailored Stretch Belted Glenplaid Culotte at LaneBryant.com worn with Biltmore bodysuit from FashiontoFigure.com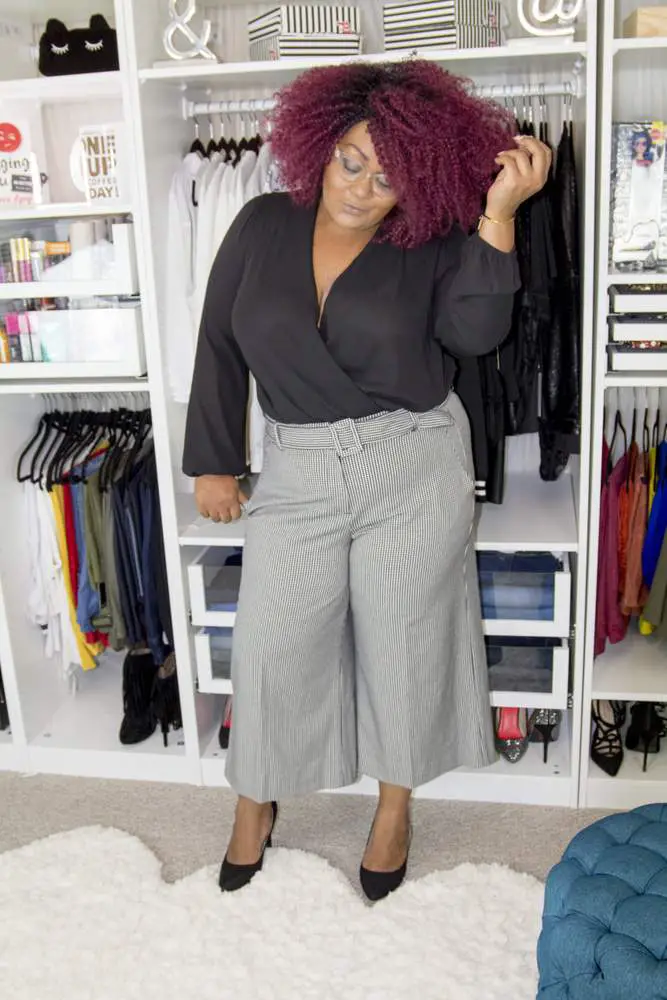 Culottes. Love them and cannot get enough of them. Plus, I have noticed that they give me a lil hip action, which I will always take! But these are a great way to have a little bit of fun with a more formal occasion! Right?
Look 4: Jumpsuit with Tie in Denim from ChicandCurvy.com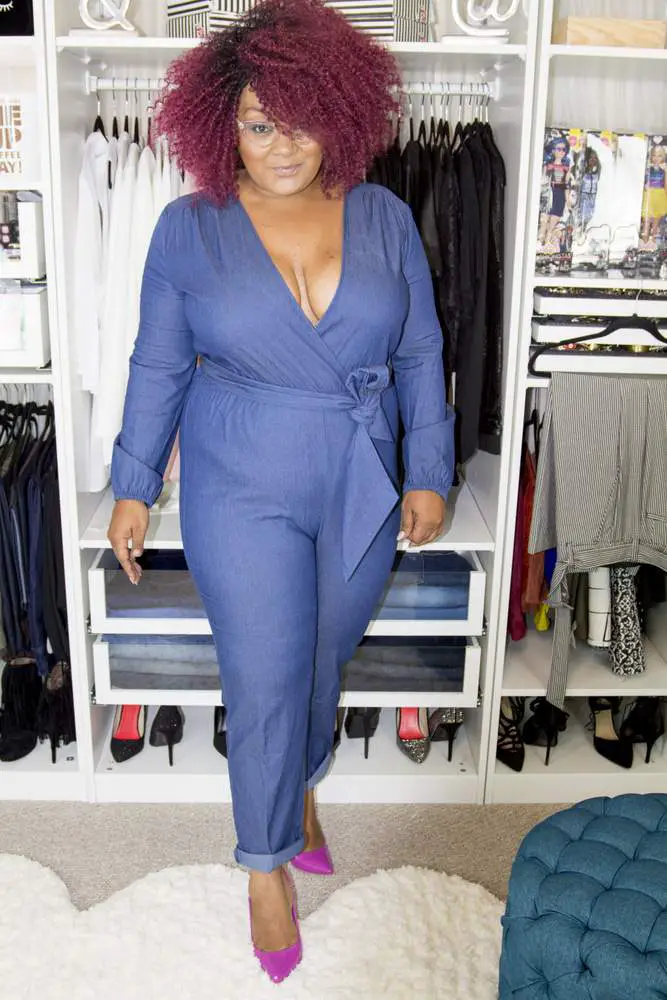 SEGZY. I mean… you cannot be shy in this jumpsuit, especially with the cleavage action going on! Hehehehe! But, it ran a little short, so I wanted to have a bit of fun and cuff it up to see if it would work for me! I kind of really like that!
Look 5: Donna Wide Leg Wrap Jumpsuit from FashiontoFigure.com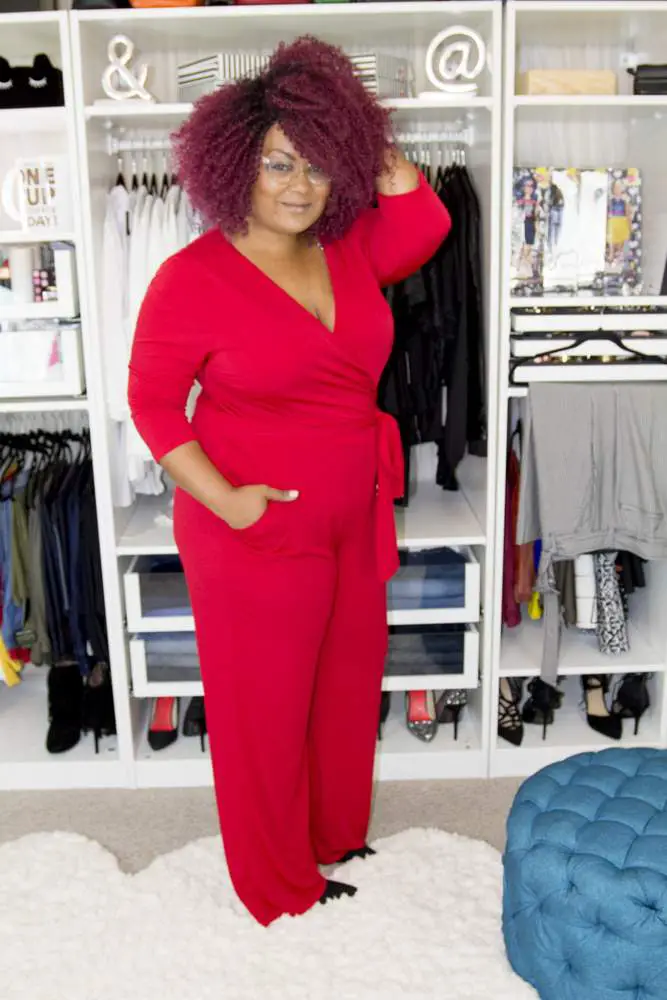 This is a travel jumpsuit! You know, when you go out of town for an event and need something that will wow and that will travel well? This jumpsuit does the trick! Make sure you pack a heel that is high enough for the length of this bad boy! She is tall!
Bonus! I'm Judging You Book by (Awesomely) Luvvie Ajayi at Amazon.com
And there you have it! Just a few of the new pieces that I have added to my closet! I am so excited for more videos, as I have quite a few fun things coming down the pipeline!
But I also want to hear from you! What do you want to see more of? Learn more about? Have me feature? Let me know! Are there any video tags that you want me to do?
Your feedback is sooooo important to me and to the blog! So, sound off!