I am her for all of these design collaborations that Lane Bryant is giving us. Introducing and brining amazing talent and design to the plus size woman. Bringing designers to us that have yet had the pleasure of having a plus size woman in their garments. Isabel Toledo, Sophie Theallet, and now Lela Rose for Lane Bryant. I am here for all of this. Keep it coming Lane Bryant!
"Lela Rose is a master of the dress – day, night, work and everything between. I am excited for her to bring her signature prints and styles to the Lane Bryant customer." said Linda Heasley, CEO of Lane Bryant.
A few months back, when news dropped that Lela Rose would be designing the next capsule collection for Lane Bryant the polished, pretty, sophisticated woman inside of me jumped for glee.
I mean, having options and designers who make the most gorgeous of fabrics, silhouettes, and garments designing for us?!
Yes, honey… YES. And today, I am really excited to share that the excitement and the Lela Rose for Lane Bryant Collaboration has not disappointed!
First Look: Lela Rose for Lane Bryant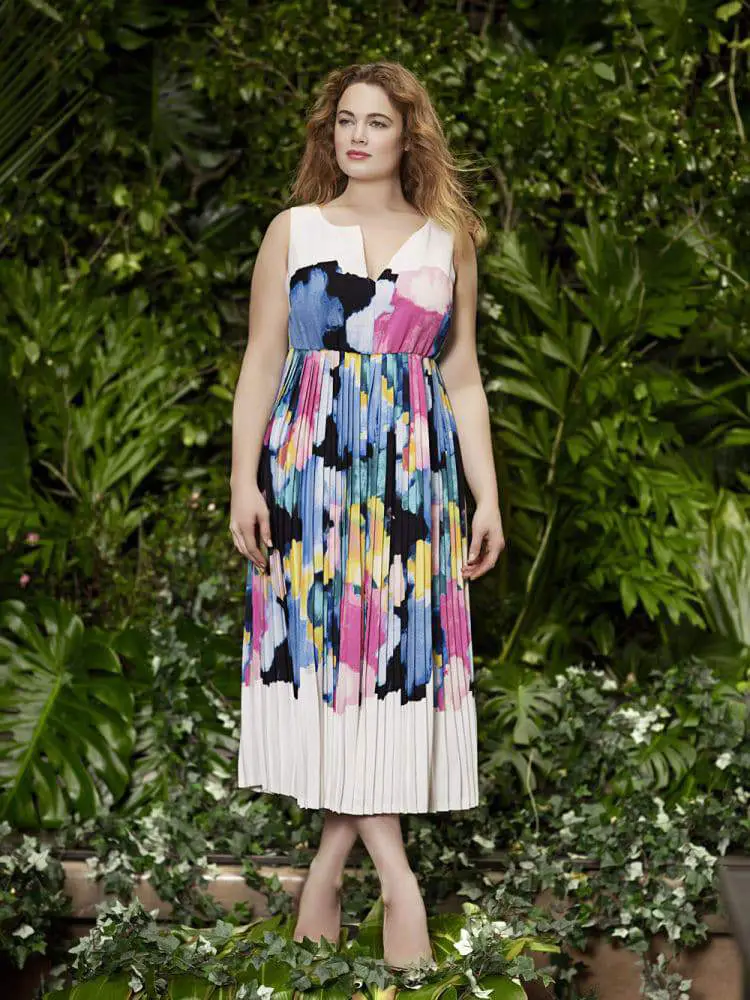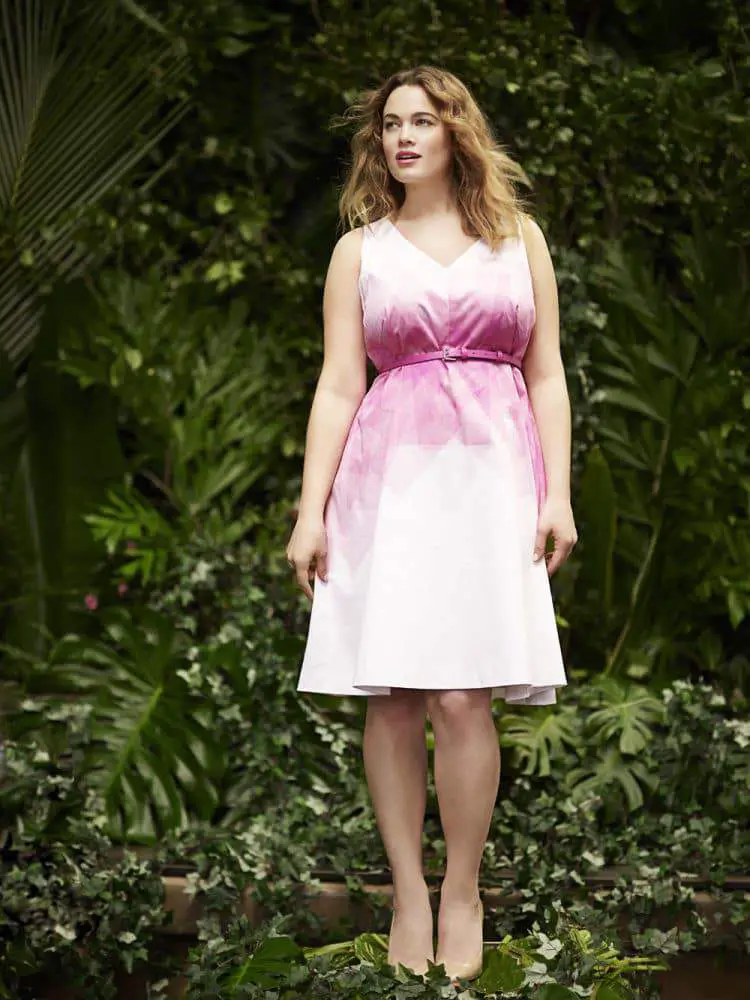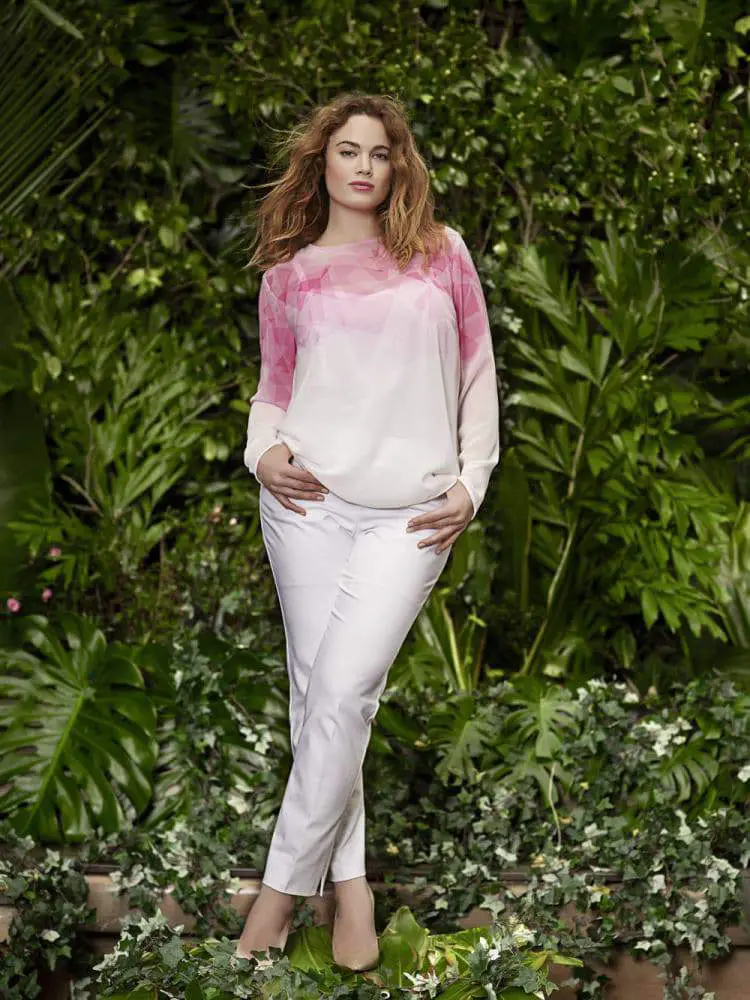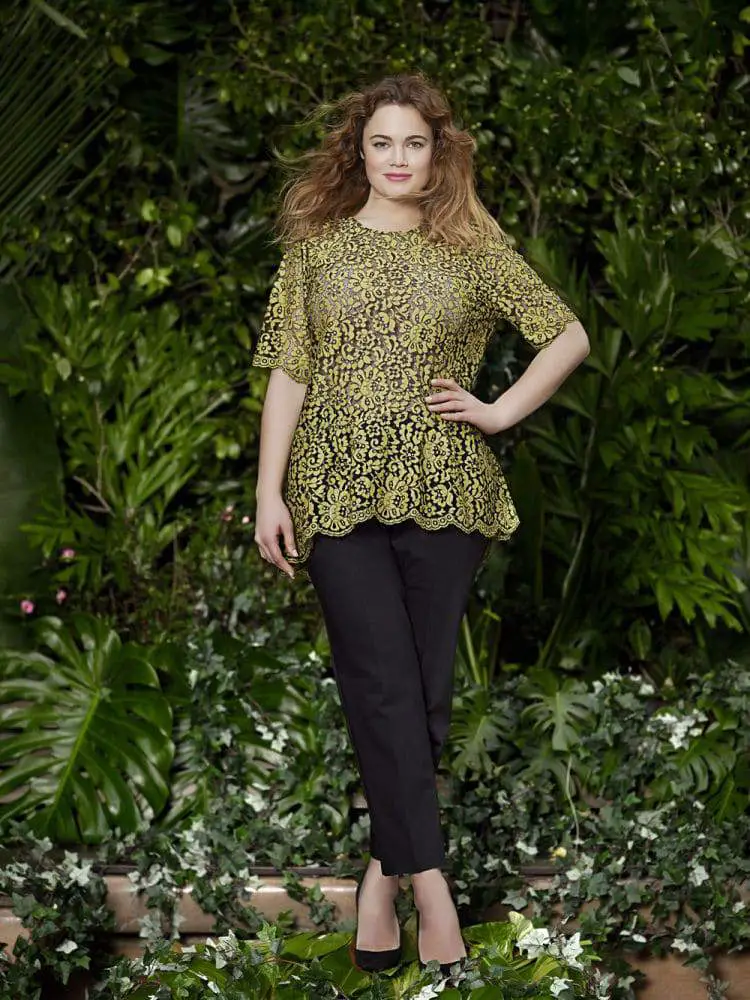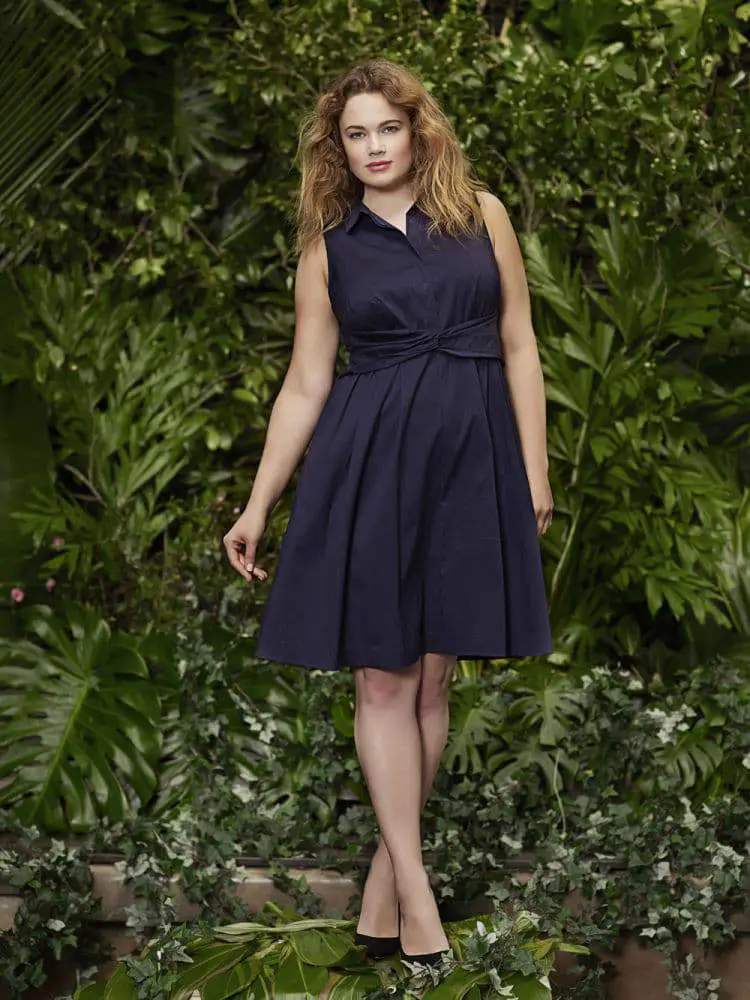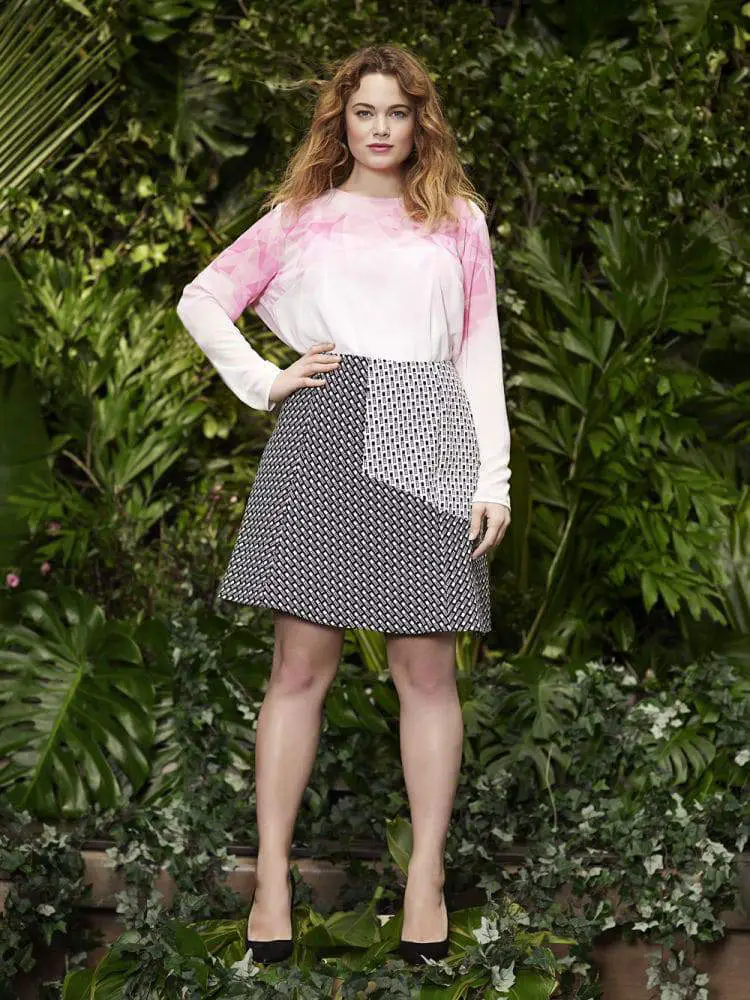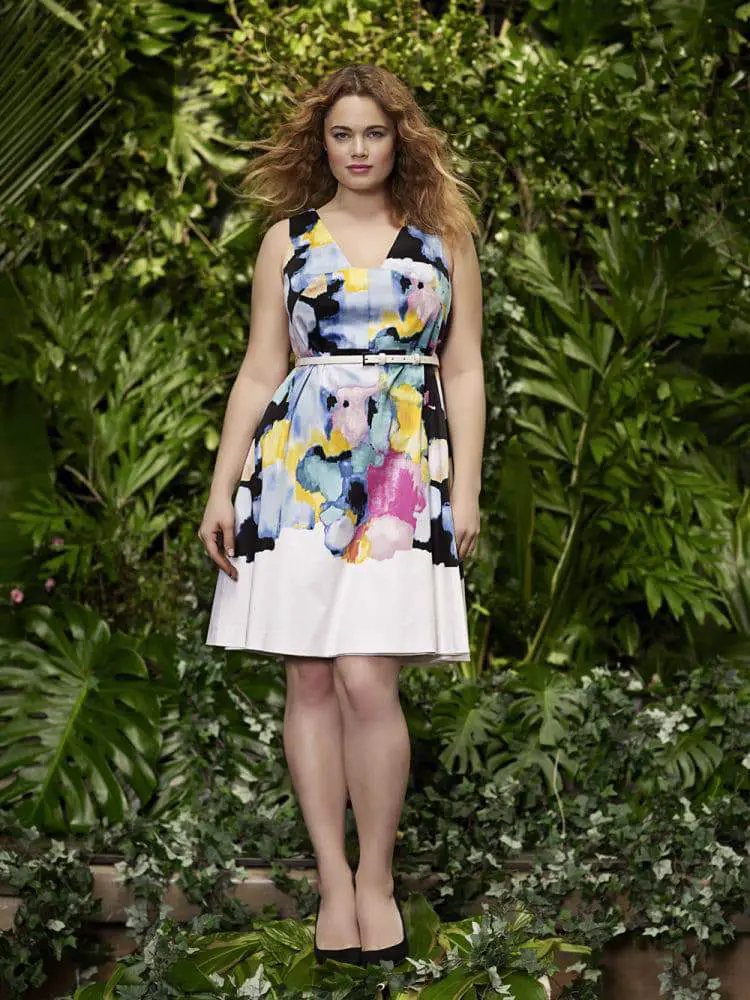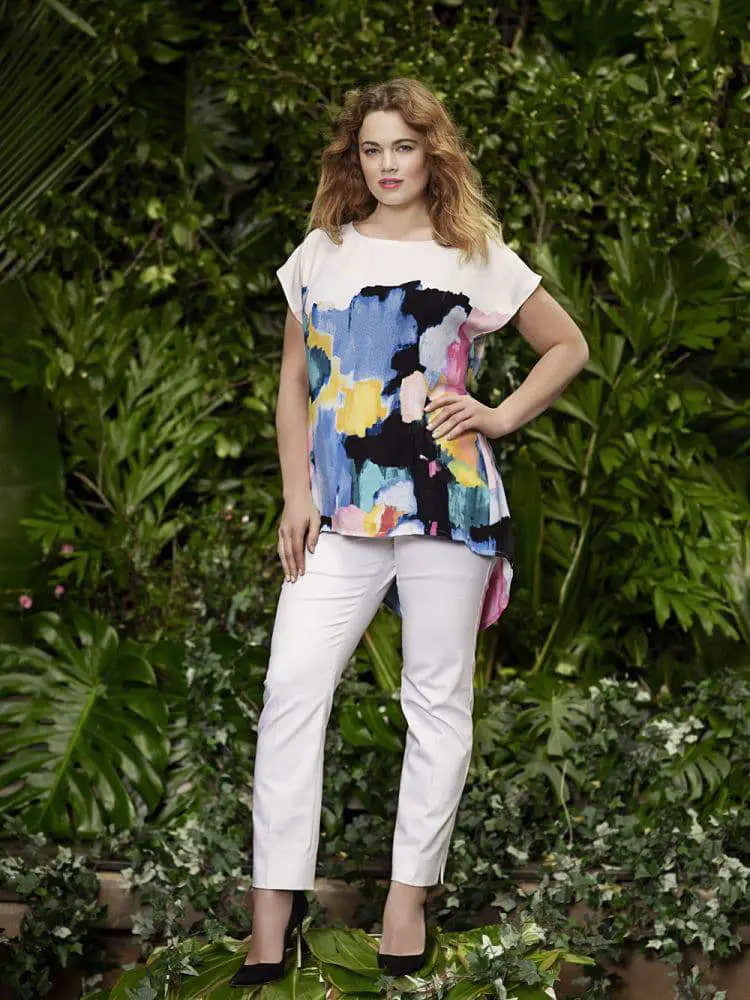 Who is this collection for?
I see the woman who loves a bit of sophistication in her life loving this range.
A bit feminine and playful, poised and polished! There is sooo much good about this collection- let me tell you.
For work and for brunches, there are quite a few pieces that also translate from day to night seamlessly, like this gold lace top- I need that- STAT. Timeless.
On designing for the plus size woman, Lela Rose realized that she didn't have to change or alter her design aesthetic to the plus size woman- something we have been trying to tell mainstream designers!
She shares: "I asked the Lane Bryant team to give me some things their customer will do or won't do, and all they really said was, 'Our customer loves sleeves if you can offer that,'" she says. "I was like, oh my gosh, that's all I hear from our retailers — 'We want sleeves.'"
And this makes me really happy as this collection mirrors her mainstream collections, pretty hues, perfect pleats, and a polish that is both playful and sophisticated.
YES Lela Rose, YES!
The collection will be available April/May 2015 in stores and on LaneBryant.com!
What do you think of the range? Does it excite you as much as it does me? Are you hyped about these designer collaborations? Let me know!