Earlier this week we shared some options to shop online for bridal wear, like ASOS Curve Bridal, Oleg Cassini, and Eloquii for Stone Fox Bride and although online shopping might be your jam for everything else, it may not be what you're into for your wedding dress. Guess what boo, I feel you! As the blushing bride-to-be, you want the full wedding dress experience and even cooler? We have just the awesome roundup for you. We were able to find seven bridal boutique specializing in plus size bridal.
You know, the plus size bridal boutiques that are and have been created for the bride-to-be? Yes, those do exist! While there may be the trusty Alfred Angelo and David's Bridal, there are a few options! There may not be a gazillion of them, but they are popping up, serving up the delectable designs, and fulfilling the many needs of the discerning plus size bride!
Here are 12 Plus Size Bridal Boutiques, JUST for the Curvy Bride!
St. Clair Shores, MI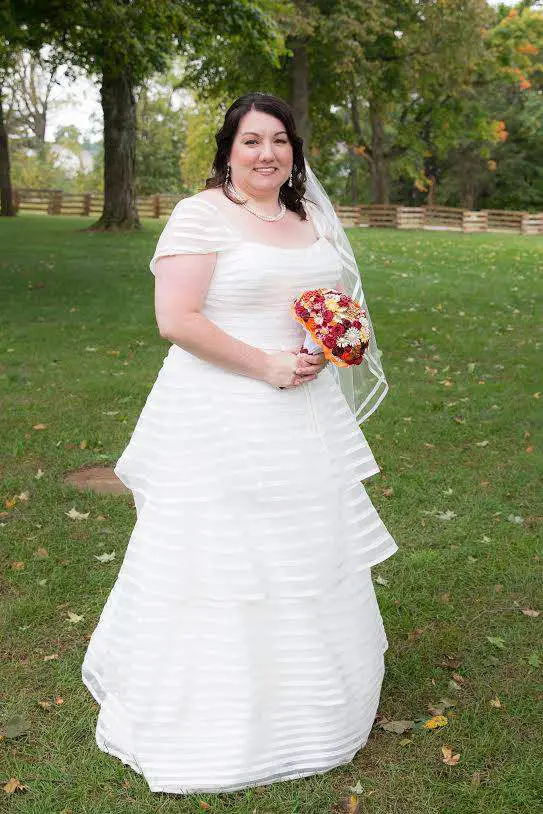 Owners Amanda and Amy, are both curvy girls who get it. They're Michigan's ONLY bridal gown boutique specializing in curvy and plus size brides! "We are dedicated to providing an amazing dress shopping experience to each and every bride we meet."
Address: 27887 Harper Ave St. Clair Shores, MI 48081
Phone: (586) 294-7280
Website: bombshellbridal.boutiqu
Reading,OH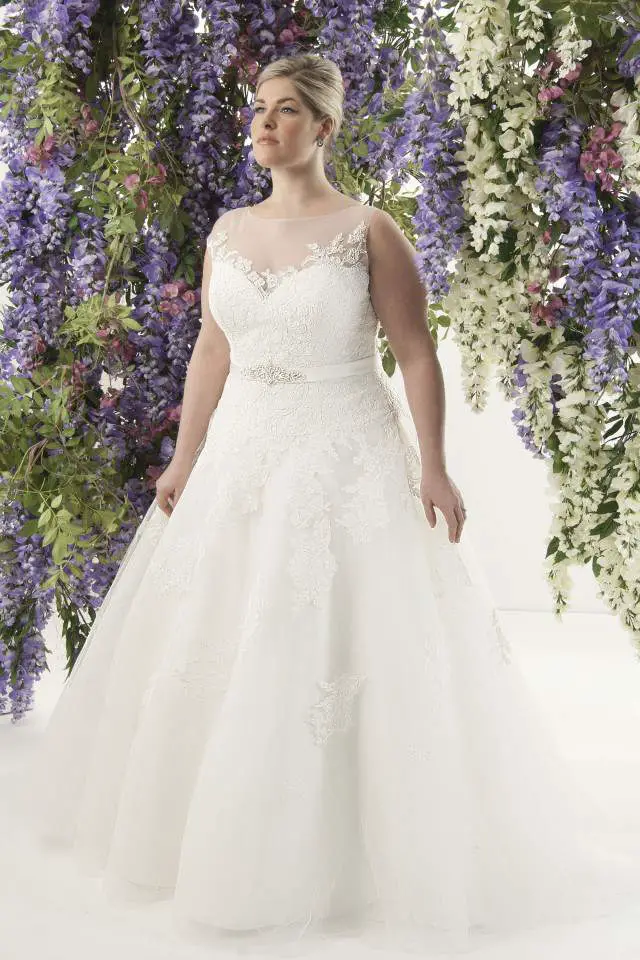 Belle Bridal Boutique is a one of a kind shopping experience owned by mother and daughter team Stacey and Henrietta. Belle Bridal started off as a boutique dedicated to the Curvaceous Bride and it really took off!
Address: 320 W. Benson Street Reading, O 45215
Phone: (513) 429-3779
Website: thebellebridalboutique.com
Columbia, Maryland
Curvaceous Couture believes that every woman's wedding dress selection experience should be as joyful and fulfilling as possible, but the more shapely bride is forced to face disheartening challenges. Not anymore!
Located in the Baltimore Washington Metropolitan area, just 10 minutes from BWI airport, Curvaceous Couture is the first designer bridal boutique to feature a complete collection of full-figured and one-of-a-kind wedding gowns for the bride with discriminating taste.
Featuring sample designer gowns from all over the world, our dresses will fit size 12-44. Our bridal stylists are committed to personalized service and attention to detail, giving our brides the very best experience. Everyone's treated like family here!
Address: 9130 Red Branch Road, Suite T Columbia, Maryland 21045
Phone: (410) 740-7052
Website: curvaceouscouture.com
Curvique Bridal Boutique
Marietta, Georgia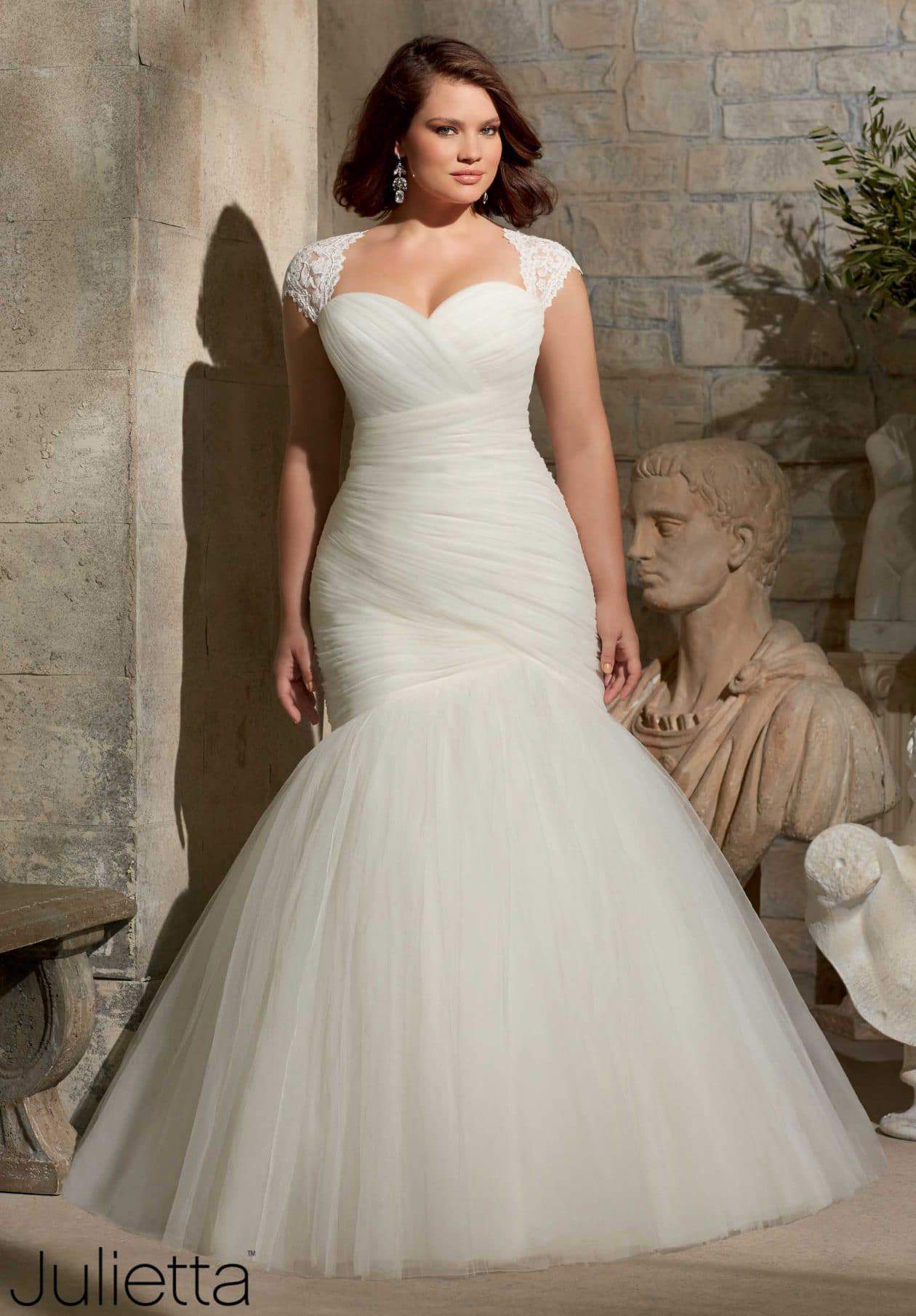 Beauty comes in all sizes. Recognizing a need for stylish wedding and formal apparel for what the industry calls "plus size" brides, we envisioned Curvique. Because we understand that curves are beautiful, we coined the term "Curvique" to celebrate them.
"Our buyers sought the best fabrics, meticulously crafted bridal designs, and a bold take on fashion for curvy brides to offer only the best selection of breathtaking wedding dresses. By fusing a dramatic flair for fashion and a decidedly elegant aesthetic, Curvique is taking the bridal industry by storm!"
Address: 3405 Dallas Hwy SW Marietta, GA
Phone: (678) 883-8153
Website: curvique.com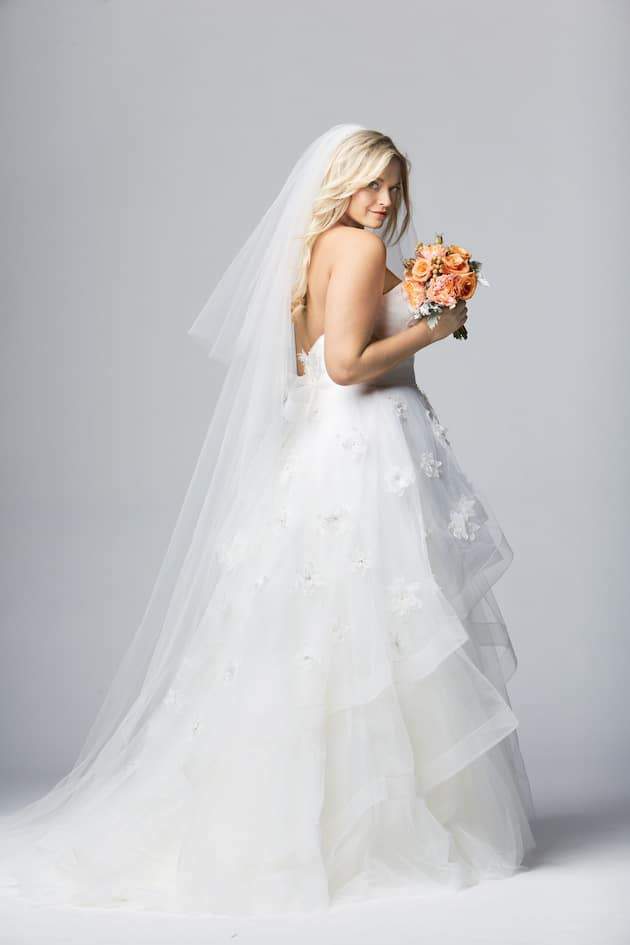 Della Curva is Southern California's first plus-size bridal salon exclusively catering to curvy brides sizes 16-32 . Don't wait, make an appointment today!
Phone: (818) 344-1444
18663 Ventura Boulevard, Suite 230 (2nd floor) Tarzana, CA 91356
Website: dellacurva.com
Atlanta, GA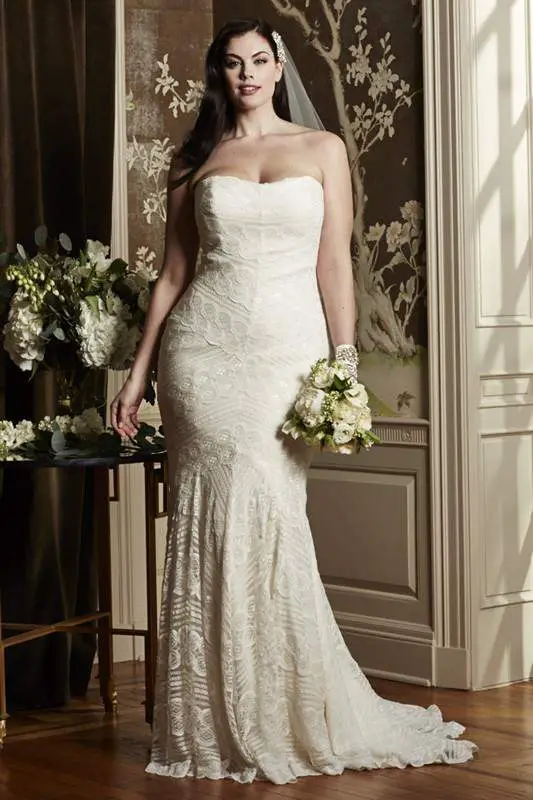 The Ivory Experience is All About You,our Bride!
Our goal is to provide our brides with the best customer service that creates a lasting positive experience. Allow us to lay the "red carpet" for you and your guest when you visit Ivory.
At every appointment we sprinkle in a little laughter, happy tears, music, light refreshments, and, of course, gorgeous bridal gowns. We are proud to be the only bridal boutique in the city of Atlanta that styles brides from sizes 12-32.
Address: 465 Boulevard SE Suite 102 Atlanta, GA 30312
Phone: (404) 890.0109
Website: shopivorybridal.com

Minneapolis, MN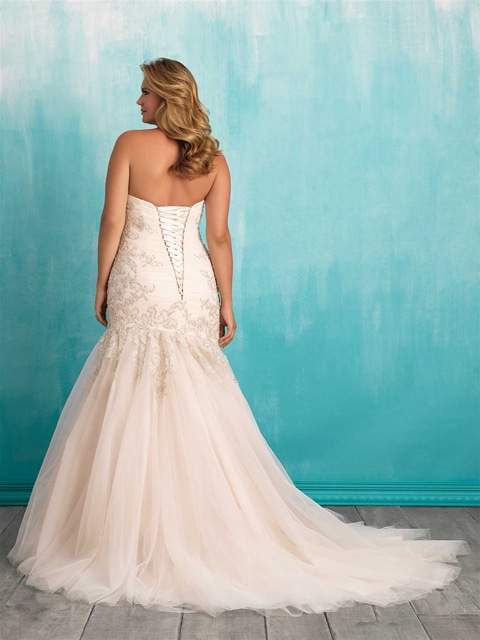 "We Want Brides To Celebrate Their Curve"
At Luxe Bridal they offer the largest selection of wedding gowns designed especially for the curvy bride, size 12-32. With an "intimate, fun and warm setting, your visit to Luxe will be unlike any other bridal salon experience!"
3918 Cedar Grove Parkway, Eagan, MN
Phone: (651) 600-3015
Website: luxemn.com
Powder Springs, GA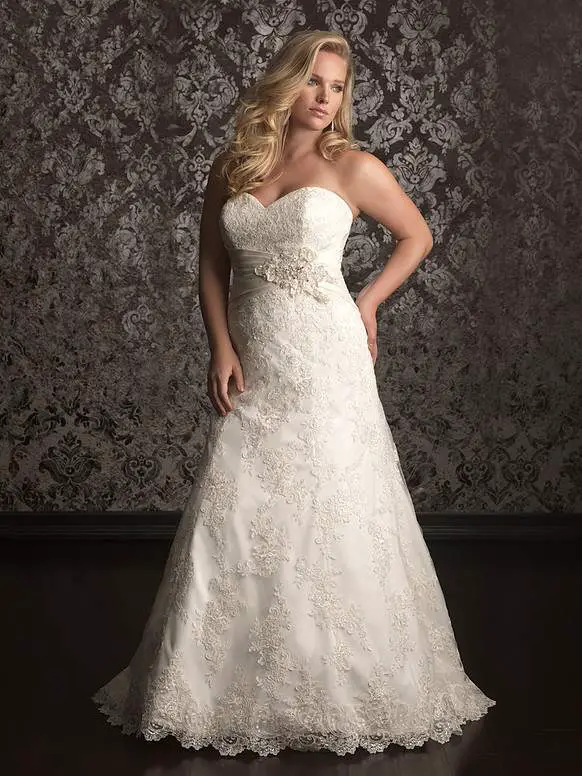 CTO Bridal is West Cobb's One Stop Bridal Boutique located in Downtown Powder Springs! They provide every detail for your Chic & Trendy Occasion. "We take pride in offering Cutting Edge Fashion in the Southeast Market for all Bridal and Formal Wear catering Full Figured "Curvaceous" Brides, Tuxedo Rentals, Event Planning and Travel Services."
They have recently added a Chic & Cuvy Suite conveniently nestled inside for that Full Figured & Voluptuous Bride.
"We felt this addition was very much needed to offer the latest styles from a variety of designers such as Justin Alexander, Allure Bridals, Maggie Sottero and more for your Curvaceous Bride. Remember, wedding gowns can run several sizes small, so we fit brides' size 14+ in this suite."
Address: 4385 Marietta Street, Powder Springs GA 30127
Phone: (678) 324-7842
Website: ctobridals.com
Chicago, Illinois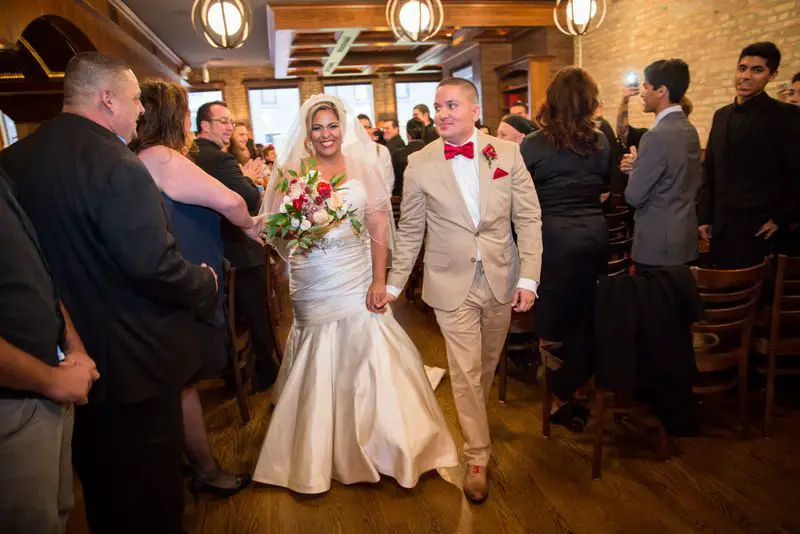 Haute & Co. Bridal is a luxury bridal boutique that styles brides sizes 16 to 28. They aim to offer a "superior bridal experience and offer classic, fashion-forward wedding gowns in samples for plus size brides."
Address: 750 North Franklin Street, Chicago, IL 60654
Phone: (312) 344-1625
Website: hauteandco.com
Indianapolis, IN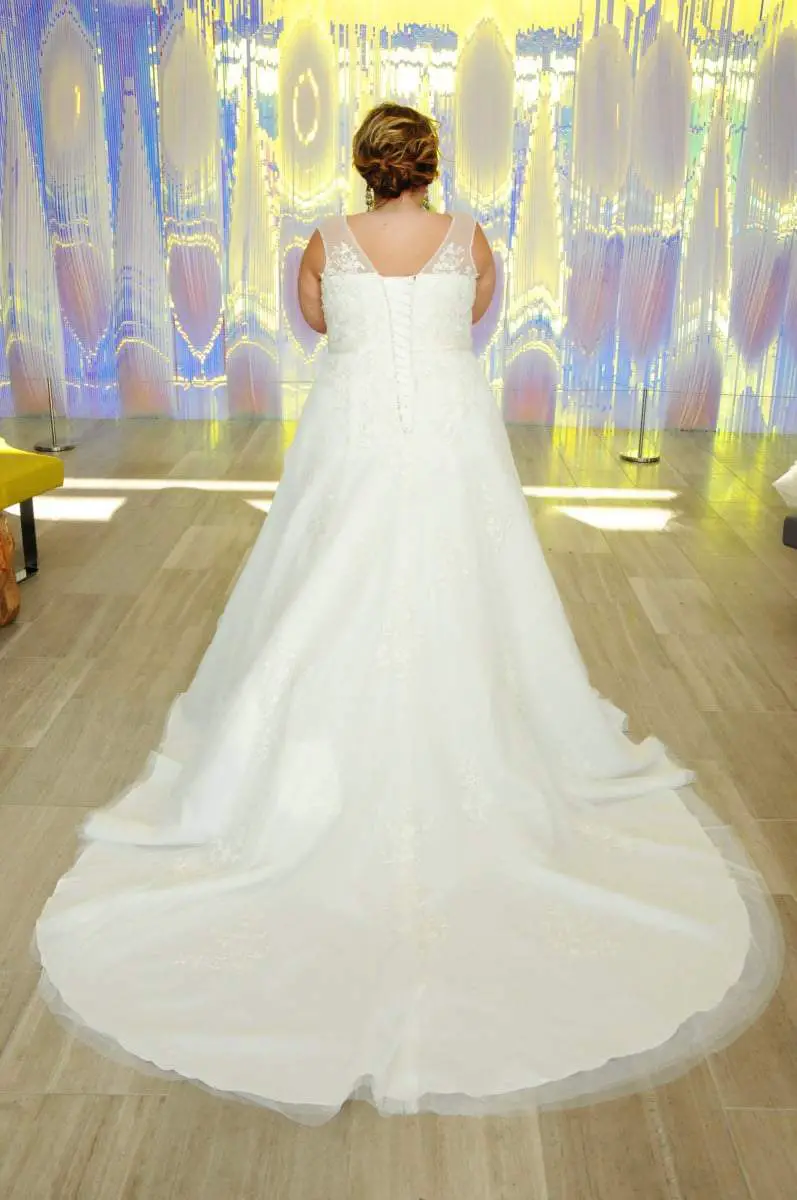 Family owned and operated, Brides by Young was born from the idea that every woman, regardless of her size, should experience the joys of finding her dream dress.
Brides by Young is a specialty bridal salon carrying sample sizes between 14-28 in over 100 different wedding dress styles. Contact us today to try on your affordable, plus size wedding dress!
Address: 5252 East 82nd Street Suite 202 Indianapolis, IN 46250
Phone: (317) 550-1558
Website: bridesbyyoung.com
Unveiled Brides
Escondido, CA
A Unveiled, we cater to the curvy bride. What that means is that you will have the opportunity to try on glamorous gowns in YOUR SIZE and receive the perfect positive bridal experience without any of the hassle.
The best part is that you can find your gown and take it home the same day! From plus sizes 14 to 30, Unveiled has your fashion-forward attire you've been searching for.
Not a traditional bride? Unveiled is the "only brick and mortar location in the country to carry The Dapper Dames Collection of Women's Made-to-Measure Tuxedos and Suiting! Our tuxes and suits are available in sz 4-26W"
Address: 556 S. Escondido Blvd. Escondido, CA 92025
Phone: (442) 999-5588
Website: unveiledbrides.com
Manalapan , NJ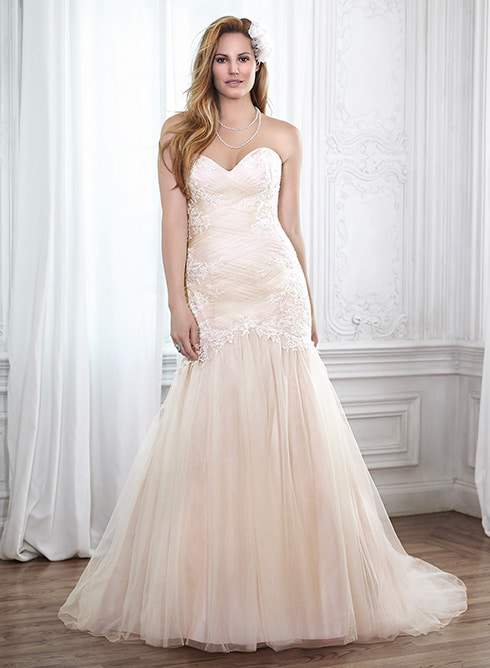 "Ladies, are you tired of walking into bridal salons and not being able to try on the dresses you love beause they only carry samples up to a size 12 or 14? Well look no further, welcome to The Curvy Bride. We carry designer sizes 18 to 32W, and have private appointment and viewing areas."
Address: 357 Route 9, Manalapan , NJ
Phone: (732) 536-6100
Website: CurvyBrides.com
Are you feeling the love for plus size bridal fashion this week on the blog? Personally, this is one of my favorite themes to share and chat up, because we all know the Curvy Bride Comes to Slay On Her Wedding Day.
That is why the dress is so important and finding the perfect dress can be so dang STRESSFUL for the plus size bride.
Where do you go shopping? Which boutique is near you? Did you set your appointment yet?
Let Us Know! Sharing is Caring!
All images from each boutiques' respective sites
Are you looking to shop at more plus size boutiques, with physical locations? Make sure you check out our Plus Directory with over 100 boutiques across the US and Canada!