We have been waiting for this. Eloquii is back. Waiting to see what the new ELOQUII would give us since they announced their relaunch. And I do like it.
You see, even while we were told ELOQUII was open, we wanted more. Wanted a site that catered to the young professional, the grown and sexy, the edgy, confident plus size woman. All things that we knew ELOQUII could be… well, the wait is over!
In an email that launched me out of my bed like a rocket, ELOQUII announced its arrival and with light speed, I hopped over to the site to see what they had for us…
THIS is NOT your old ELOQUII collection.
Eloquii is more. It is different. And from what I can tell, what they always wanted ELOQUII to be.
Giving its counterparts a run for their money, this new ELOQUII, now owned by the original team has a little oomph to it!
"You might notice that the new ELOQUII is a bit different.

We're focused on keeping things fresh and will be launching 25 new styles every two to three weeks. These styles will be produced in limited quantities however we're also offering a new, colorful assortment of basics which will be available throughout the year.

This faster design pace allows us to bring you runway inspired, trend driven styles even faster."
This new ELOQUII is like they took all of our concerns, widened its customer base, upped the fashion ante, and delivered to us a lifestyle brand that we can shop for wear to work options and looks for a night on the town.
Dresses, Pants, skirts, and tops- all with interesting detail, Jodi gave us something here that we can all find something to smile at.
Eloquii is Back and Here are Our Favorite Looks: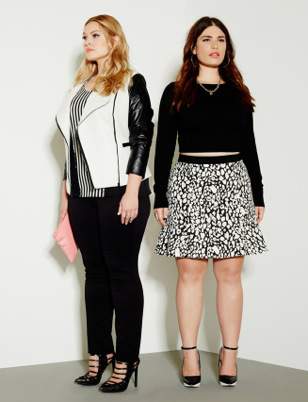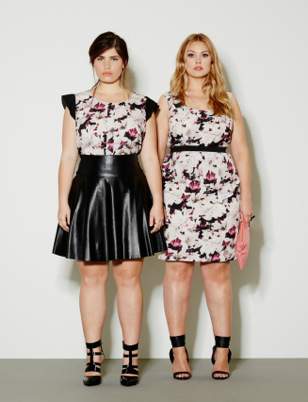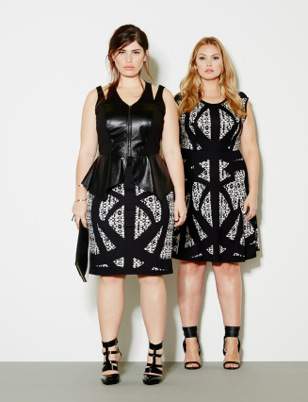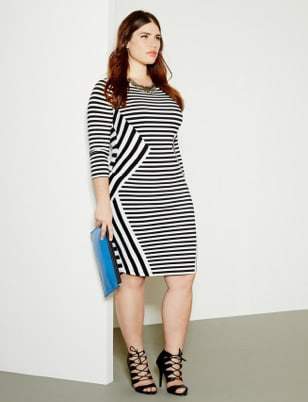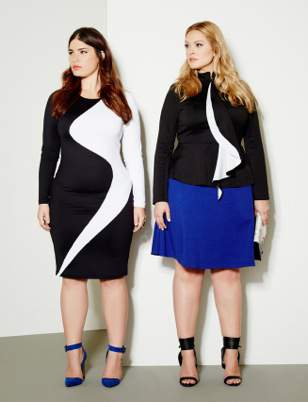 You can shop the collection NOW, at Eloquii.com!
There are a few items that I HAVE TO TRY.
I am excited and am already adding a few things to my shopping cart. I am intrigued and excited.
Trust me, more to report back with, with this launch! They also have a blog! Make sure you check it out too!
AND if you hashtag your looks with #XOQ, you will get featured on the site too! Smart Eloquii. SMART.
What do you think? Which favorites do you have? Are you excited? Which items are MUST haves for you?