Last week, news broke about the Limited's phasing out of their plus size line, Eloquii. I remember the email I received, vague at best. I had questions. I had concerns. Most importantly, I was UPSET.
So, I took to my FB page and left my immediate thoughts and today, I decided to fashion an open letter to Eloquii and The Limited.
Not only Eloquii, but all the other brands watching them in this UNFORTUNATE time.
A Special Message to our Fans

For more than a year, Eloquii has served you by delivering quality, must-have fashion in sizes that highlight your confident curves. In return, you have given us great feedback about how we can better serve you.

We look forward to offering you new fashion at www.eloquii.com through the summer. However, after a year's test at market, we have decided to phase out Eloquii and we have begun discussions with others who have expressed an interest in the future of the brand and/or its products.

Thank you so much for your support and for your feedback as we developed and refined Eloquii over the last year. We recognize that Eloquii plays an important role in our fans' lives and look forward to better serving our clients in the future.
Please read on and leave your thoughts and comments below:
An Open Letter to Eloquii
Dear Eloquii and The Limited,
It pains me to hear that you have decided to close the doors on your brand new brand. I do not think you realize the ramifications of your errors and how this hurts so much more than your bottom line.
But before I get to this, I HAVE QUESTIONS. I HAVE CONCERNS. I HAVE FRUSTRATIONS.
As someone who has worked for the Limited brands for over 5 years in my former life, I HAVE ISSUES with the way this went down.
Eloquii served a perfect place for that business professional, for that woman who wanted to be a bit more sophisticated in her approach to plus size fashion all while having a playful twist. Eloquii offered a classic approach with a great mid-range price point and a great place to add new options to the wardrobe. I have referenced your clothes many a few times, here, here, here, and here as a go to for business casual options.
HOWEVER, here is where things went wrong.
You cannot open doors and NOT market the brand.
Sorry, "if you build it, they will come," IS NOT a viable Marketing plan. Eloquii, you NEVER advertised. And if you did, you did in a place where the plus size shopper WAS NOT LOOKING. Yes, you may have had an affiliate program that I am part of, BUT even I had to chase you down for this!
There was NO BLOGGER outreach, NO PLUS SIZE COMMUNITY participation!
Do you know how many fashion shows, shopping events, community gatherings, blogger conferences there were that spoke DIRECTLY to the plus size shopper?
HOW CAN SHE SHOP YOU IF SHE DOES NOT KNOW HOW TO REACH YOU or THAT YOU EXIST?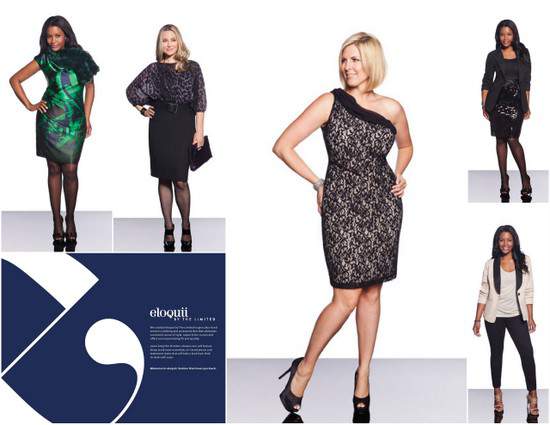 In writing this and leaving my comments on Facebook, there are still plus size shoppers who HAD NO IDEA about your existence.
I KNOW you had a PR company, digital agencies you worked with… I chased them down and have had my frustrations there too.
WAIT. While we are talking about execution, how about the fact that you opened five+ stores within the Limited WITHOUT ANY NEWS, promotion, awareness, AT ALL! No emails to the local bloggers, communities, etc.
And then the selections (from those who shared with me), were minute! Only 20 pieces? Would you shop somewhere with only 20 items to chose from?
WHO DOES THAT? Basically, you set us up for failure.
Now, I do not know if the fact that your CEO jumped ship to Lane Bryant has any effect on your choice to close doors, but it does speak volumes if it did. The message you are sending out is that you never really cared about plus size fashion and was only in this for the money.
This is why I am writing this open letter to you, Eloquii.
Now, I am no idealist and I come from a retail business background.
So, I KNOW that at the end of the day, it is all about the Dollar. HOWEVER, if you had spent wiser and engaged the community, you easily could have swooped up market share from the Lane Bryants, Torrids, Ashley Stewarts, and Forever 21s.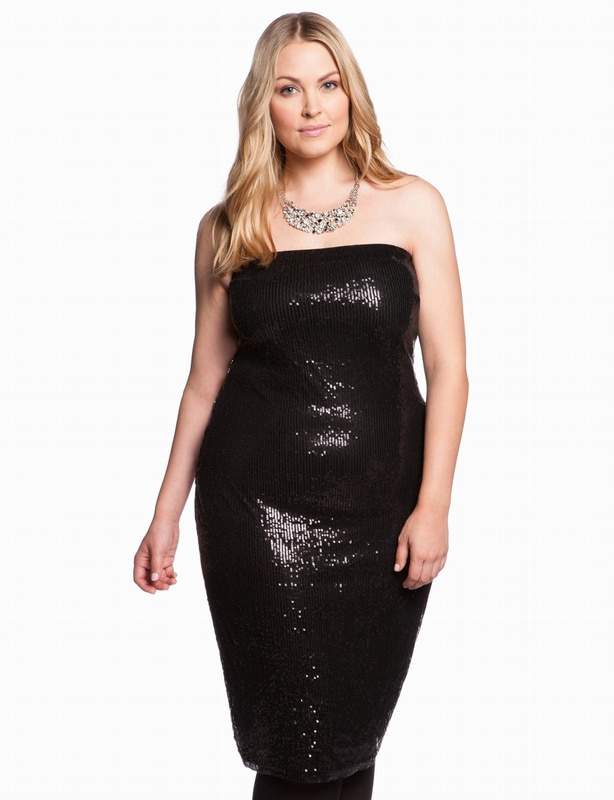 Speaking of money, because sales were not moving (due to lack of awareness) rather than drive that, you went the other route and went SALES crazy.
The site was extremely sale driven, therefore eating at every type of profit margin possible and then training the shoppers to wait for sales- which proved to be dangerous for the long term.
ONLY one year?
You could have given this more time, tested out different partnerships, played around with ADS, OR engaged the community BETTER. In the fabulous world of business, we know that most startups do not turn a profit in the first year.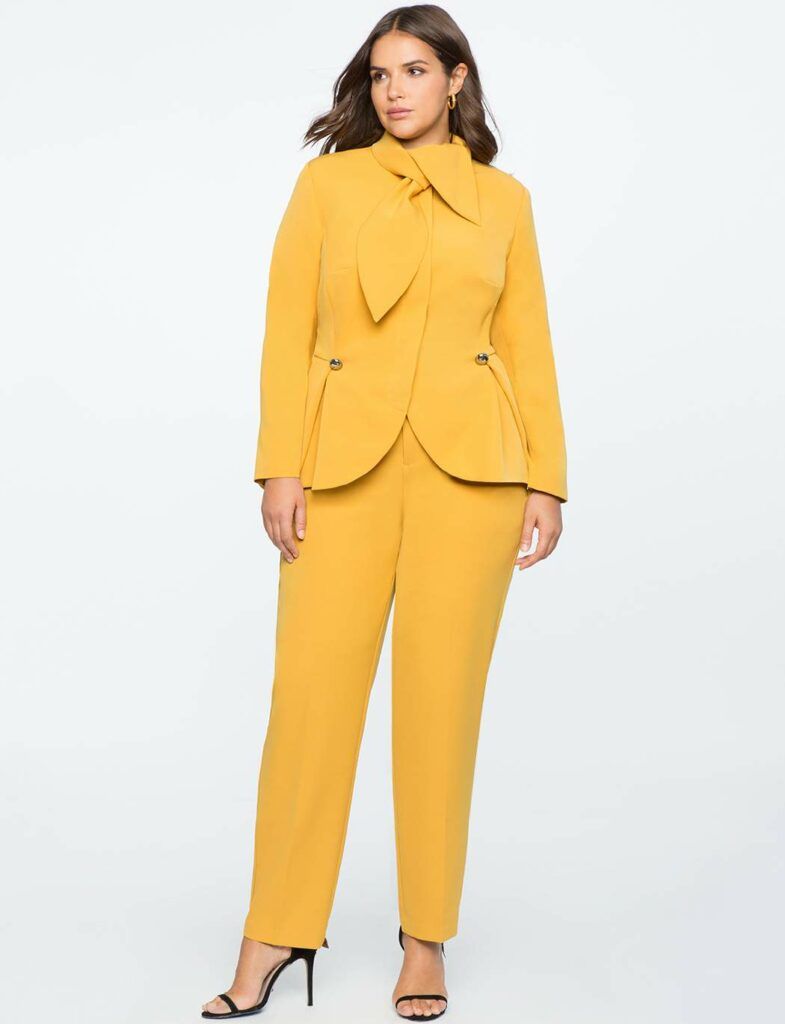 But Eloquii and the Limited, this is much bigger that you.
Much bigger than your first year flops… this poses a very dangerous example for future major retailers who can then point to the failure of this brand, thus affecting future options for the plus size woman.
THIS is what scares and angers me the most… another example of saying that the plus size woman does not buy. WHICH WE KNOW IS BS.
So where does this leave us? In a place where we HOPE AND PRAY another retail conglomerate will swoop up and buy this brand, as they see the opportunity for growth here.
An opportunity for brands to realize that you cannot just throw up a brand and hope that someone will see and shop.
You need to know more about the plus size shopper? EMAIL ME, let's talk. I will happily consult here. But, it seems like it is too late for this.
In the words from Pretty Woman:
Big Mistake, HUGE.
Now, while this letter you have sent out is vague, I DO HOPE you at least continue to operate online. My open letter to Eloquii comes from the heart. From the community. From US.
I REALLY want to see you succeed! Like no other! Wishing you the utmost positive transition! FOR REALS!
Sincerely,
A Huge Fan and frustrated Blogger,
Marie Denee
PS. If you have a post that you have written, please leave it in the comments.
I received this one already from Wifey J.D.