I am beyond geeked for my mentor and auntie, Gwen DeVoe as news dropped today about her latest AMAZING adventure! EEK!!! Please read on below!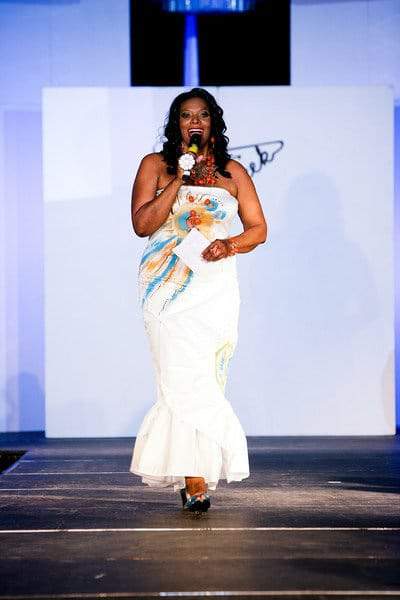 Hi Everyone!

If you've been following the hints that I have been dropping over the last several weeks, you already know that I am shooting a pilot for my own Talk Show. The show will be filmed in front of a live audience and will cover all things related to the curvy lifestyle. I have my wardrobe stylist, my film crew, a wish list of special guests, my audience (YOU) and tons of blessings from family, friends and supporters!

So, what's left? I need a name for the show. So, let's "Name Gwen DeVoe's Television Talk Show"! What better way to do this than with a contest….

Contest Rules:

Open to anyone with an original and creative mind (wink)
Submissions must be original and not already branded (please don't get me into trouble)
Submit entries via email to [email protected] Maximum of three entries per email address, please. So submit your most creative.
Contest begins on January 29, 2011 and will end at 12:01 AM on February 12, 2011
Winner will be announced on 2/19/10 via Facebook.

Prizes:

Winner will be invited to attend the taping of the very first show
Two VIP passes to FFFWeek 2011 in NYC (all access, all events)
A Gift Certificate from Lane Bryant

(more prizes will be added as they come in)

See Also

Sounds like fun? I can't wait to see the entries! Thanks in advance!

Gwen DeVoe
CEO, DeVoe Signature Events
Creator, Full Figured Fashion Week
For more details about the contest, please visit the Facebook Event Page for "Name Gwen DeVoe's Television Talk Show"
Marie Denee
I am the Editor in Chic of The Curvy Fashionista. Often goofy. Forever emo. Always a Virgo. You can find me somewhere grooving to 90s R&B.