Have you been watching our newest FB Live Series, Speaking of Curves? Here, we show support and love to various plus size businesses, especially now. Today, we head west, to chat with Melissa and Janna of Chic and Curvy Boutique!
Earlier, we introduced you to Rachel of Secondhand Curves, a plus size resell boutique, Letitia at Honey's Child Boutique, Ashontay of Christian Omeshun, and Shannelle of Haute & Co Bridal!
In the plus size fashion space, indie business owners are the backbone of our community. These plus size brands, designers, and businesses challenge status quo and push the envelope.
And today, we are showing extra special love with OG California plus size boutique owner, Chic and Curvy Boutique. Bold fashion, playful looks, and everything you need to put your looks together.
Right?
Speaking of Curves with Chic and Curvy Boutique
Did you enjoy this interview with Melissa and Janna? One of the things we did not know was about their role in getting the fit right, with plus size fast fashion.
Those plus size boutiques that YOU shop from? Many of those items are by manufactures that have worked with the C&C team, to get the fit right! Impressive, huh!?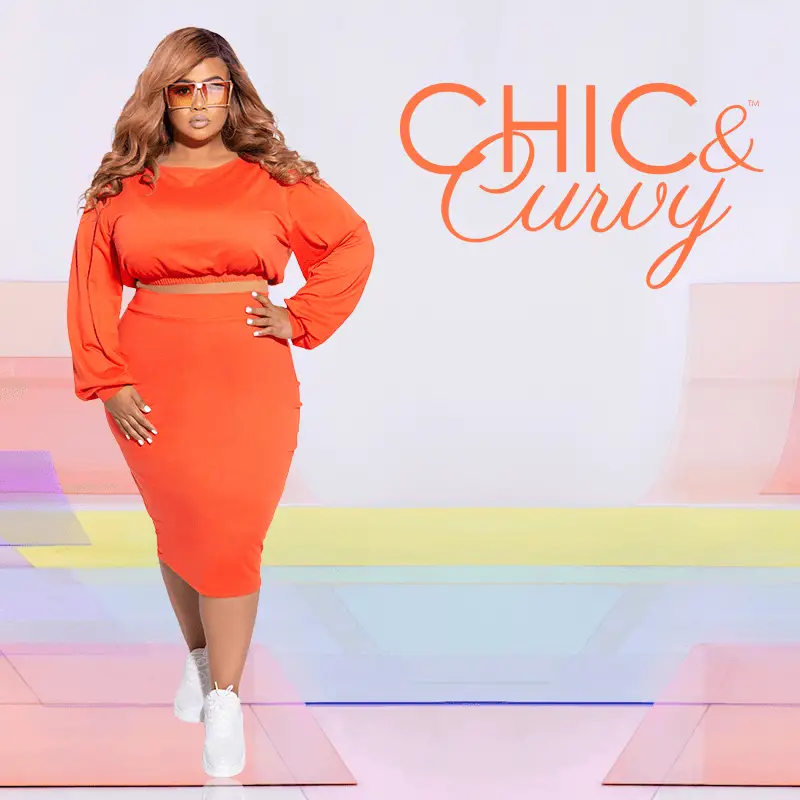 AND… if you are currently looking for plus size lounge wear and active wear, make sure to head on over to the site NOW!
New arrivals have just dropped!
How much fun is this?!
We will continue this series as there are quite a few businesses and brands that we can support!
Support and Shop with Melissa & Janna at ChicandCurvy.com
If you are still shopping online, through the "Safe at Home" requirements, make sure to double check your indie plus size designers and brands…
ALSO!
You can save 20% off NOW through May 1st with code: FFSALE20! Deets are all on the site!
It is even MORE important to support those small and indie businesses, to make sure that they make it through this! We are all feeling the shift and many of these businesses are pivoting to stay afloat.
We created this series so that those of you who can, can support the brands we love, to help the community through this video series!
You can catch Speaking of Curves LIVE on our FB page, Tuesdays and Thursdays, at 12pm EST.
Which businesses, brands, and people would you like to see, featured? Let us know in the comments below!