Shopping from the same few places can start to lose its appeal real fast, so we think it's important to switch things up. In the plus size fashion space, the indie designer is the lifeblood of plus size fashion. They push the limits, redefine style, and set the tone for the mainstream plus size retailers.
Every once in a while, we catch a new wave of plus size designers whose work is to note…
Whether you're looking for clothing items that are totally unique or just want to try something new, we've found the coolest up and coming fashion designers to watch out for in 2019 and beyond!
5 Up and Coming Designers to Support This Year
1. Tuesday Bassen Los Angeles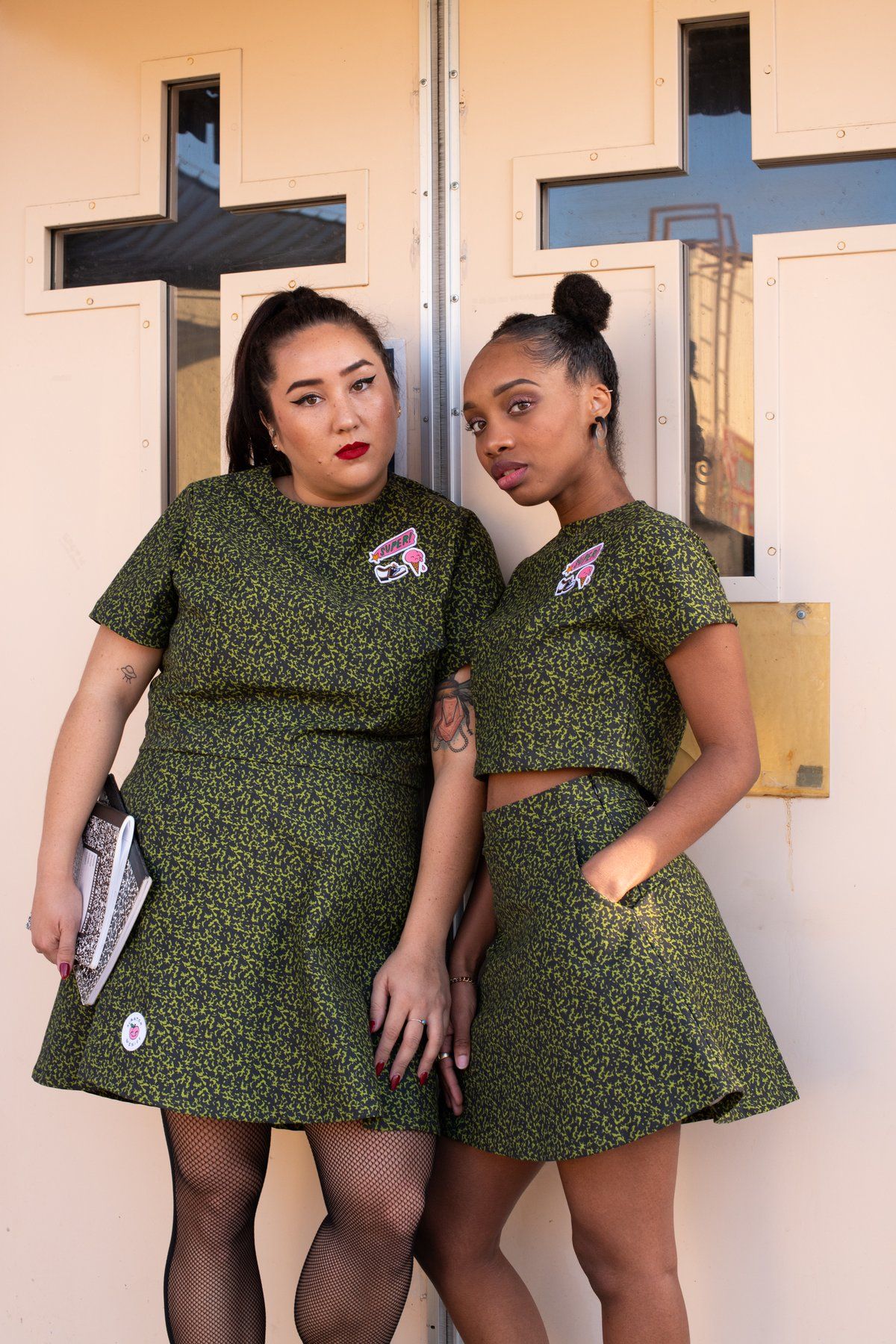 Innovation and style come together perfectly in Tuesday Bassen's self-titled label; Tuesday Bassen. If you're looking for something to set you apart from the crowd that also happens to be edgy and comfortable then look no further. Stocking sizes from XXS to 5X you'll have no trouble finding the perfect size and style to suit your unique fashion sense.
The Twill Set is available in sizes through 5X at ShopTuesday.com.
2. Alice Alexander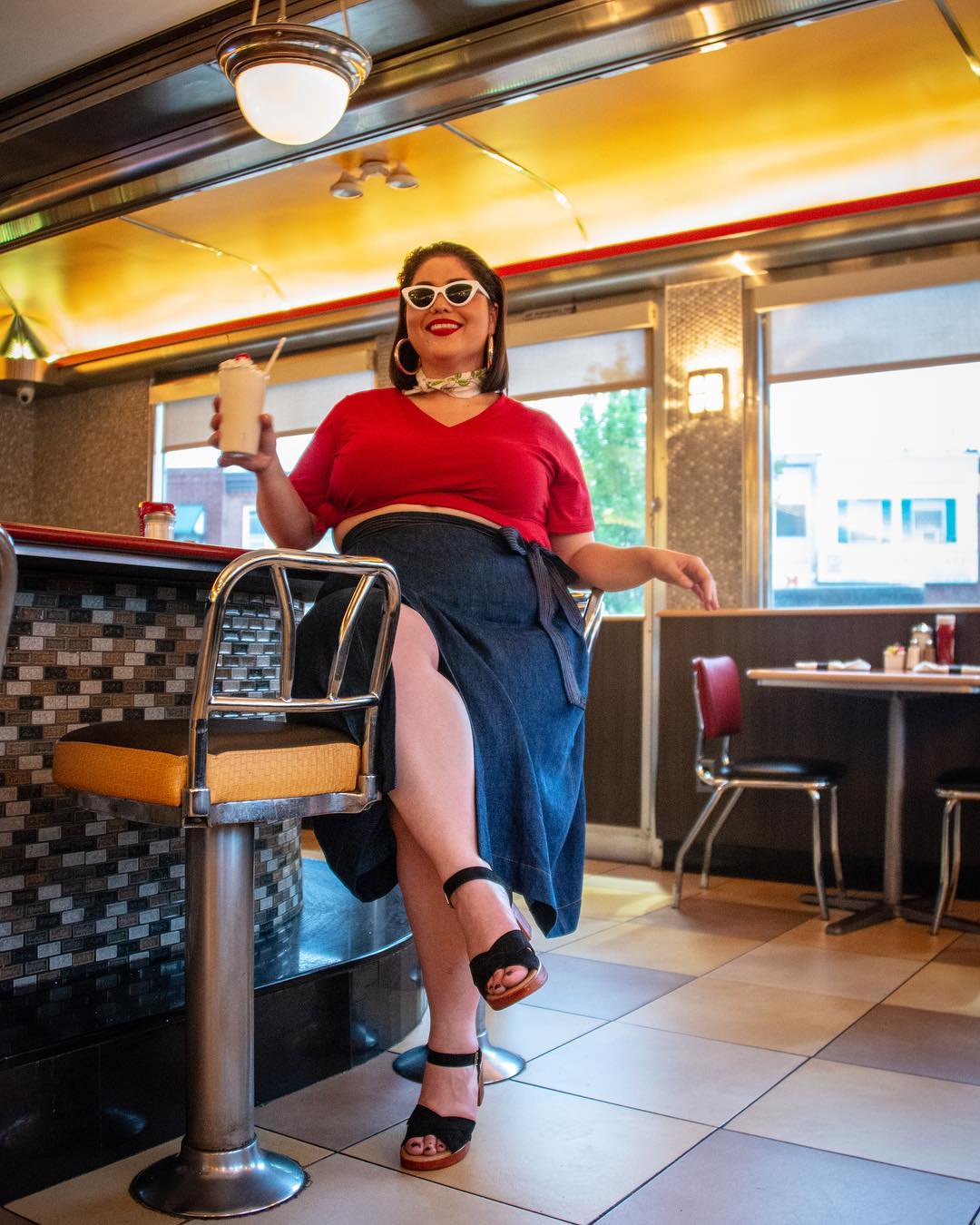 Alice Alexander is a "size-inclusive, ethically and sustainably made women's apparel brand." So, if you are looking to support more plus size indie designers who champion ethically and sustainable plus size fashion, Alice Alexander is one to watch (and shop). Build your wardrobe with the sleek and chic wardrobe essentials that are made here, in the U.S.A.
Think really chic elevated classics with a minimalistic vibe… We are ready for it all.
3. Sheɘek by Bee
Vibrancy and modernism come together stunningly in the Sheɘek by Bee label designed by the very talented Bethany Calvin. With a variety of colours and sizes available online, you'll be able to shop one-of-a-kind clothing garments in sizes 1X to 4X that will be sure to make you stand out.
We expect big things from Ms. Calvin and can't wait to see how she will revolutionise the plus-size fashion game in 2019.
The Madison Ave top is available in sizes 14 to 26 at SheeekbyBee.com.
4. BAACAL
If minimalistic chic is your thing, look no farther than BAACAL, designed by Cynthia Vincent. Here you will find stunning statement pieces ranging from plus-sizes 1-4, (check out the size guide for further clarification). This label looks super promising and we can't wait to see what else Ms. Vincent has up her sleeve!
The No*20 Tie Neck Blouse is available in sizes 1 (US 10/12) to 4 (US 24) at BAACAL.com.
5. Tamara Malas
Tamara Malas provides "quality designs that will last for years." These pieces deliver quality, personality, and functionality for the plus size woman who wants a little more out of life… and her clothes!
"Irreverent, witty, and fashion-forward, every collection will offer unique statement separates that go way beyond basic (like, way, way beyond)."
Not matter your personal style, from bold and unapologetic, chic and edgy, or poised and polished, there are a few more plus size designers that are catering to your every curve… They do exist and we are here to share them with you!
Keep your eyes peeled for more to come from all the labels and plus size designers listed here, we know they're all going to create wonderful things over the rest of 2019 and beyond, right? Not only that, we are so sure that there are quite a few more plus size indie designer roundups, that will be happening, soon…
What do you think of these brands? Do you know of any other up-and-coming designers of plus clothing? We'd love to read your thoughts in the comments!