So, quick backstory: I have an extensive relationship with Betty Boop thanks to my mama who shares a name with the titular character. She stans for all Betty Boop paraphernalia and her former coworkers and friends alike refer to her as "Betty Boop" often. Plus, I loooooooved the cartoons. They are hilarious.
Since the iconic cartoon sex symbol has been ingrained in the bulk of my life, I am excited about this news that I am about to share! So if you are a fan of Project Runway, Torrid, Betty Boop, and have not watched last night's how, then please note: SPOILER ALERT AHEAD!
The Real Info
Last night on the Project Runway All Stars challenge, designers were asked to create a fresh, modern look for cartoon icon, Betty Boop! Betty Boop was largely known for her bombshell curvy sex appeal, so the opportunity to recreate that?! Sign me up, STAT!
And the winning look?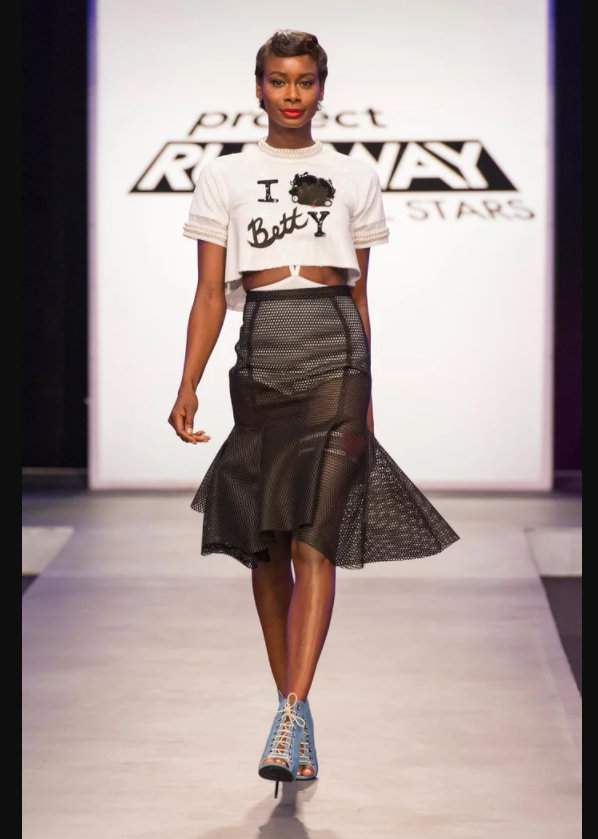 The cropped t-shirt design, giving life, scored Joshua McKinley the win!
But not only was there a challenge, but for us Curvy Fashionistas, we get to celebrate in the win, too! Torrid partnered with Project Runway and the Betty Boop brand in a licensed partnership to launch a new Betty Boop-themed collection!
Oh. My. God. Yes.
Josh's winning look served as the visual inspiration for the Torrid 5-piece collection!

Now, Torrid is no stranger to pop culture themed collections! Do you remember the Wonder Woman, Empire, and various other collections? Well, today, we can add Betty Boop to the Mix!
Girl, we have a bombshell red dress, a flirty full skirt, a sweet & sexy cardigan and two graphic tees to channel our inner Betty Boop! With this partnership, every item in the collection will have a Project Runway hangtag, too!
You can go full sexy siren in that red number (I want!) or you can play it flirty with the twirly skirt. The skirt reminds me of that sock-hop style!
Oh, and in case you're wondering how Betty Boop herself looks like wearing the line, you need to get into these pictures and the video!
Shop the Torrid, Project Runway & Betty Boop Collection

at Torrid.com!
You better WERK, Miss Boop!
Ladies, what do you think of the new line?
Are you a longtime Betty Boop fan like me?