As The Curvy Fashionista editors, we write about stuff we love, and we think you'll like too. We often have affiliate partnerships, so we may get a share of the revenue from your purchase.
For the longest time, blazers in plus size fashion were too soft, uninspired, boring, or destined for work only. Thanks to the advances in fashion, we have 15 plus size blazers for you to check out and get excited about for fall!
Whether you rock it with denim, with a midi skirt, ankle pants or traditional work pants, the fact that we have plus size blazer options in various cuts and shapes and patterns makes me happy.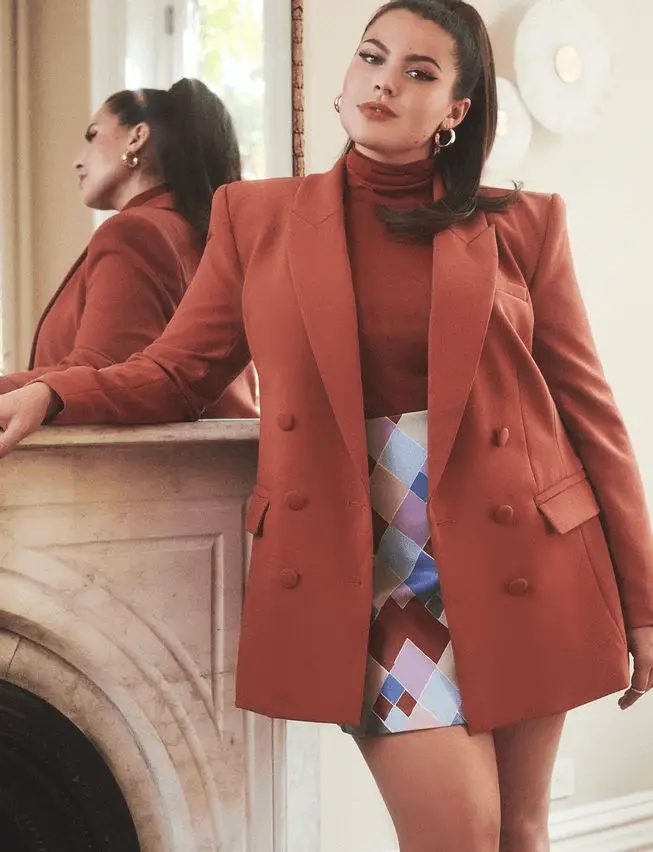 Often noted as that THIRD piece, the blazer has a way of taking an outfit to that NEXT level. Adding that last piece to complete or to polish your look. We are here for a blazer and oftentimes, it is hard to find the perfect one that hits us at that perfect spot. BUT, this is when a tailor comes into play, just ask @Luvvie.
Any who, what we have done is round up a few blazers that are our best friend right now, or that we are in love with. So, whether you are looking for that ideal plus size blazer to complete your wear to work look or for something casual OR to complete the vibe you are needing, we got you!
Check out these fun, bold, and statement plus size blazers for your viewing and shopping pleasure:
15 Statement Plus Size Blazers to Complete Your Look this Fall
Today, we take a look at 15 plus size blazers to complete your look this fall season and share a few tips that make this third piece the star of your plus size outfit.
What do you think of these fun third pieces to complete your look? Now if you notice, each of these blazers make a statement by itself. While we have had the essential blazer to complete the plus size suit option, we have more options that help us dress and express our personal style.
When it comes to fit, make sure you tap into our Plus Size Coat Style guide, that breaks down some fit tips that are just as valid here! Also? Do not be afraid to visit a tailor to get that *perfect* fit that you need!
*Plus Size Blazer Style Tip*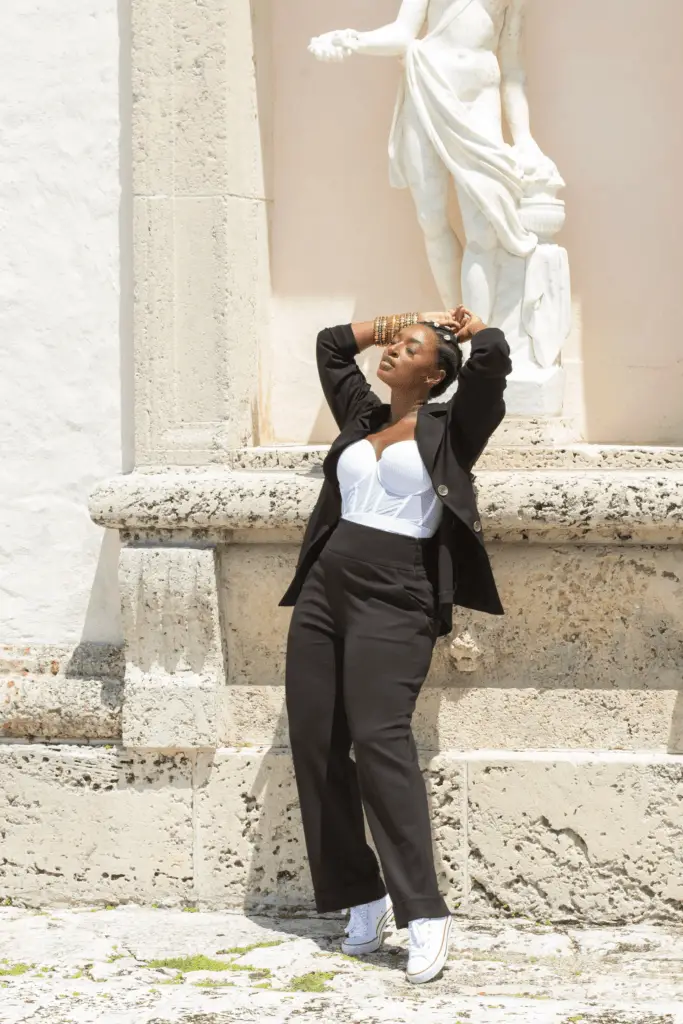 When wondering how to button your three button blazers, remember this tip I learned from working in retail:
Sometimes (top),
Always (middle),
Never (bottom).
This only applies to those three-button blazers! I know this may seem meaningless, but this tip does make quite the difference in comfort and style.
Which plus size blazers are your favorites?
Can you see yourself in these? Let's talk about it!