Impressive fashion spread. Great styling. On trend. Recognizable faces.
Very nice.
Another high end department store shining a fashionable light on plus size fashion, enter in Bloomingdales. Featuring Crystal Renn and Marquita Pring, Bloomingdales pulls together one of the first plus size style guides from any department store- that I have seen.
Which is something I find very interesting, being that Bloomies (affectionately called) has only recently delved into catering to the discerning plus size shopper. In San Francisco, there is no plus size department- yet they have stepped up their fashion game with their recent inclusion of designers Elie Tahari, David Meister, Jules, and many more online.
The following landing pages of their Style Guide have most definitely caught my eye! Have a look see for yourself!
The Bloomingdales Plus Size Style Guide
Military
Sequins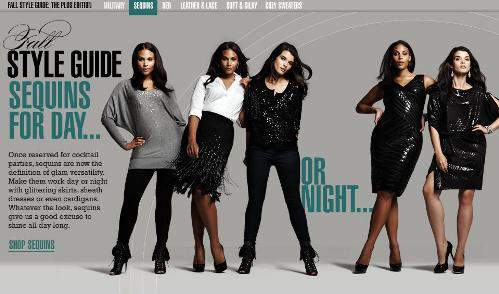 Red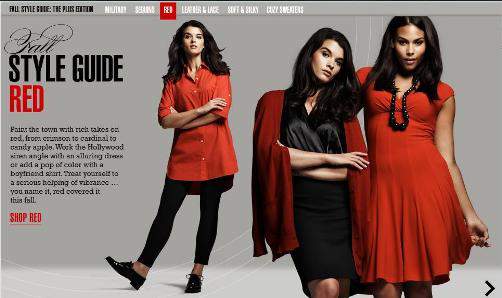 Leather and Lace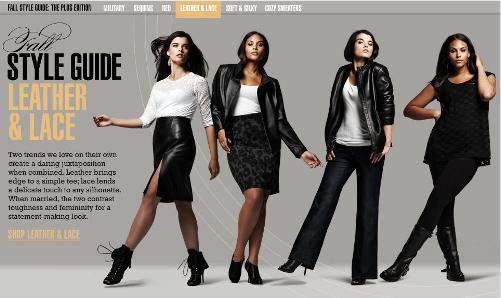 Cozy Sweaters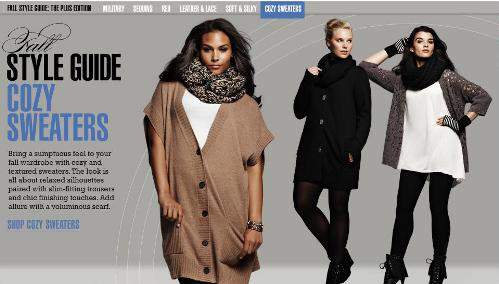 Your thoughts?