"I don't care what word you use; my job is to design clothing that is not out there for us." Ashley Nell Tipton
Listen. Since Ashley Nell Tipton has won season 14 of Project Runway, she has been a busy little designer! Last week, we shared news with you about her nail polish collection with Finger Paints at Sally Beauty Supply and today?
Homegirl's news gets even better! If you have been following her on Instagram, a few months back, we saw a few pictures popping about her fun little trip. And today, news dropped on USA Today about Ashley Nell Tipton's partnership with JC Penney!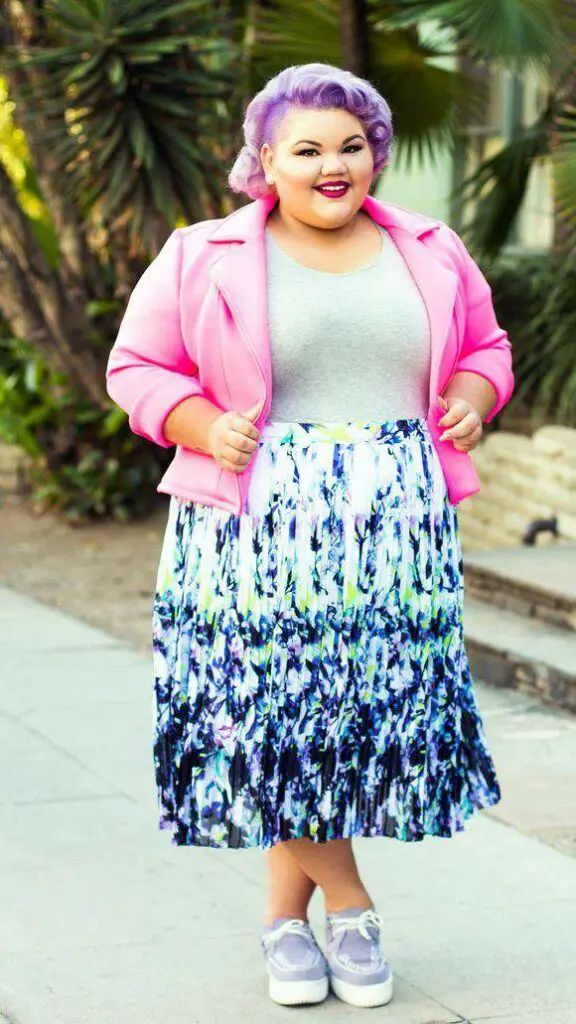 "A lot of my inspiration is what straight size women wear — why is there a disconnect from what they wear and what we can wear?" she says, hinting at bold prints and twists like a motorcycle jacket with a train that she hopes will give full-figured women the additional options they've been waiting for.

"I don't want them to be invisible anymore, I want to show personality."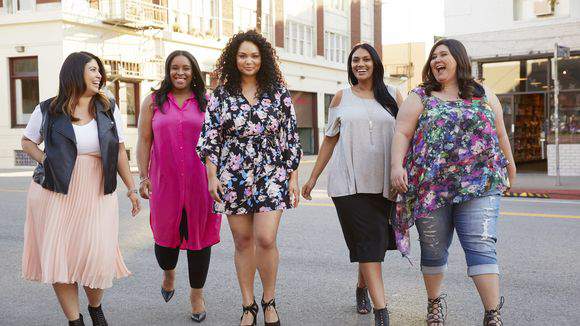 From left to right: Tee ($28), Moto Vest ($60), Skirt ($48), Long Button Front Tank ($48), Cropped Legging ($38), Romper ($60), Short-Sleeve Cold Shoulder Swing Top ($38), Zip-Slit Midi Ponte Skirt ($42), Tank ($43), and Destroyed Skinny Crop Jeans ($48) all from Boutique+. (Photo: Courtesy of JCPenney)
YES! Talk about ensuring that her reign and her empire continues to grow! Ashley has partnered with JCPenney as a brand ambassador for Boutique+! Did you know about Boutique+?
This is a new line designed specifically for us plus size girls AND available (IN STORE) in up through a 4x! BUT, in May, the collection will extend into a 5X!
"I didn't want to just get noticed for one thing, wanted to keep going. This is a great platform I have right now and I don't want to fade away," she says.
Not only is Ashley Nell Tipton going to be an ambassador, but as JCPenney debuts "The Boutique" that will include a variety of brand names, Ashley Nell Tipton's collection will be included! THIS FALL! Did you hear me?
Ashley's collection will be launching with JCPenney this fall!
You can learn all about Boutique+ at JCPenney.com!
How awesome is this? Get it Ashley and congrats for leveraging your win to build your brand and to bring us your fashion!