This week, the reality competition show America's Next Top Model got a reboot after only being off the air for a little over a year. The show first premiered in 2003 and after 22 seasons, Tyra Banks announced last December that cycle 22 would be its last. When VH1 acquired the show in February 2016, they announced there would be a re-imagined cast and judges but I never expected the show to return without a single plus size contestant.
When it was announced that size 16 plus size model Ashley Graham would be one of three judges to join new host Rita Ora, I thought for sure that this ANTM revival was going to have more than one plus model competing to be on top. As I watched the first episode, contestant after contestant shared their stories, went on go-sees and went in front of the judges, it became clear that out of 28 finalists in the first episode, not one of them was plus size.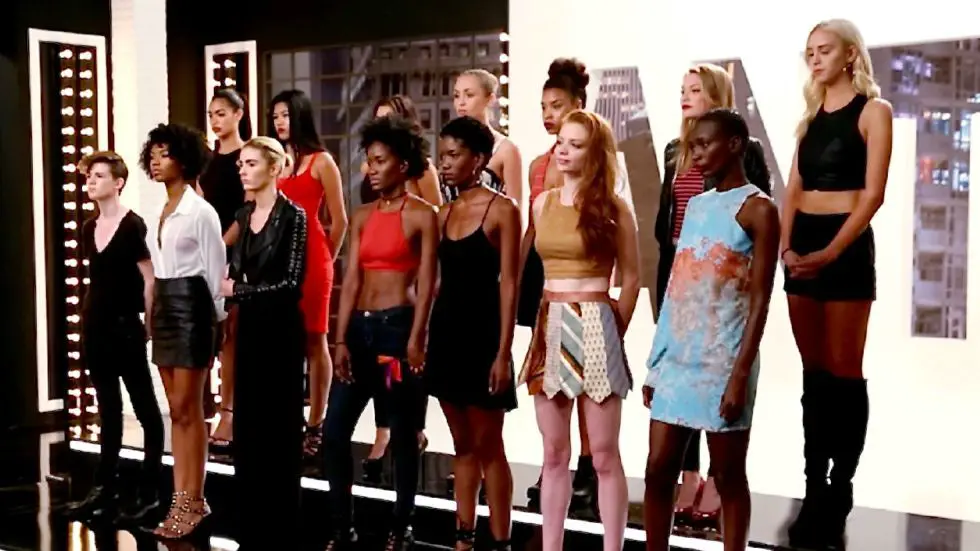 Not only did the clear lack of plus size representation seem strange given that Graham is a judge but it doesn't fit with ANTM's history. Far before Graham was on too many magazine covers to count, plus model and fan favorite Toccara Jones appeared on America's Next Top Model's third season in 2004. She went on to be signed with Wilhelmina Models and she now has her own intimates line. Plus models remained a staple throughout the early seasons and in 2008, Whitney Thompson became the first plus model to win the title of America's Next Top Model. Plus models never represented the majority of contestants but I came to expect to see at least one plus model on the show's first episode even if they didn't ultimately make it to the house.
So why have a plus model as a judge and no plus models on the show itself? Host Rita Ora's words when introducing Graham as a judge were both telling and contradictory. "Ashley Graham is my sexy curvy model. She's going to bring confidence to these girls. She's gonna make them know that tits and a butt is okay."
Plus blogger Chardline Chanel-Faiteau of Plus Size Beausion took issue with Ora's words on Graham. She tells me, "I guess it's always going to be the same song for us: If you are plus size and are comfortable with yourself, you are going to be the model for confidence. To me, there is always an underlying message with that, and it sounds like,'You are very brave for being your size and accepting yourself.' Don't get me wrong, I am proud of all the strides we are making, but sometimes we have to see where we might be taking the L. There's not even a single girl on there who looks like Ashley."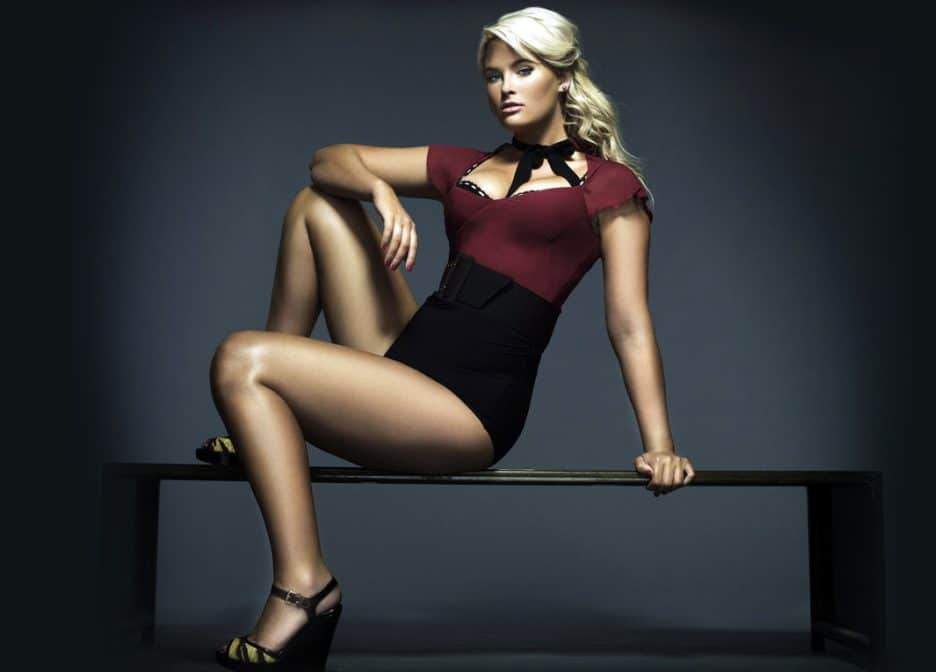 I also cringed when I heard her say that Graham was there to bring confidence because it's such a mixed message. The message is that if you fall outside the beauty standard, you shouldn't feel confident. So to praise Graham for her confidence doesn't necessarily affirm it but continue to call her beauty into question. Asking why someone is confident still rests on the belief that they shouldn't be. Ora doesn't seem to really mean that "tits" and "a butt" are okay because if fat bodies were more acceptable then where are they on the show? Why bring a plus model to teach traditionally thin models about confidence but have not one woman competing who looks like Graham herself? Graham as a judge on the show represents a symbol of acceptance but without any plus contestants that acceptance is nothing more than an illusion.
Graham did an interview with E! News where she addresses the lack of plus size models on the show by saying, "Unfortunately, it didn't happen for this round, but that's alright." And adds that she hopes a plus model wins season two. But it's disappointing that between Graham herself and Banks that no one stepped in and said that among the 28 models in the first episode, one of them should be plus size.
Plus Model Liris Crosse, known as the The Naomi Campbell Of Plus, shared in my disbelief. She tells me, "It's a disappointment to have a plus model judge and no contestants that represent her field of expertise. How was that allowed to happen?! Who let that slide?! With all the major strides particularly made in the past five years with plus models, I don't see how the average woman is still not represented on a show like ANTM."
Crosse herself should know about those strides. She was one of the first plus models to walk in a Project Runway New York Fashion Week show for Ashley Nell Tipton who went onto win her season. Though the stigma against fat bodies still exists in many ways, plus modeling is one area in the mainstream getting a lot of visibility. And yet a show like America's Next Top Model that can be credited with being one of the first to give plus models that visibility is now very notably not doing it. It's a shock.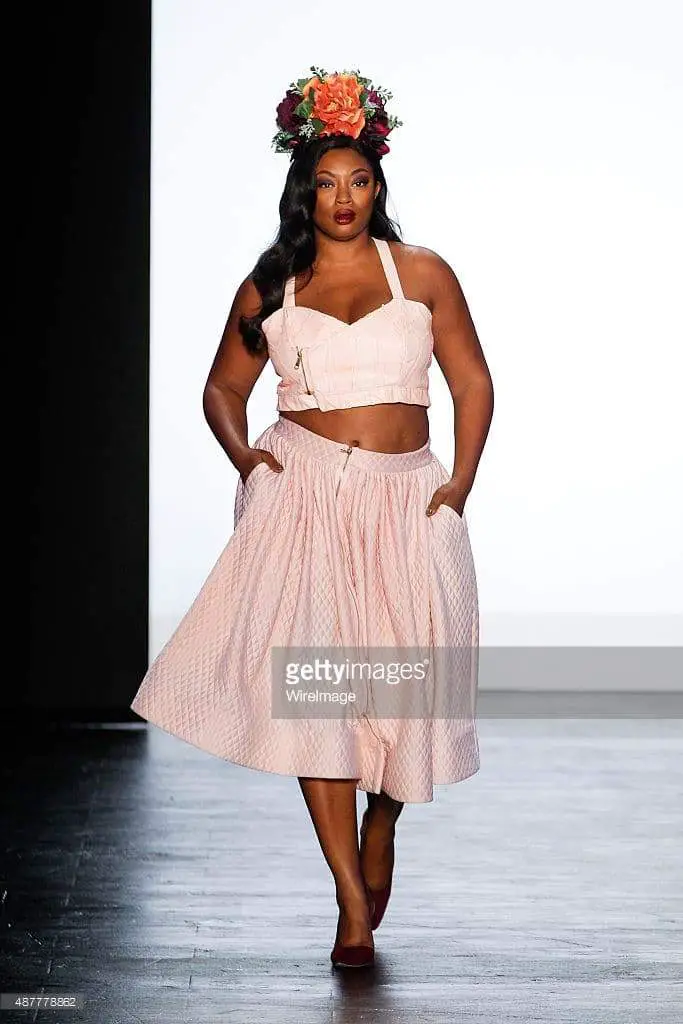 "The plus women's buying power is at $20.4 billion dollars in fashion sales," says Crosse. "Tyra, the creator and producer, also is a woman I've looked up to for years because of her curves and how she blazed her own trail. I'm surprised she didn't make this inclusive moment since she has spoken out about the need for size diversity in the modeling world. It's interesting that so many other types were represented via the models on the show but the biggest demographic being plus size women in America got NOTHING?! Appalling! Diversity and representation matters period!"
Plus model Tess Holliday and Orange Is The New Black actress Danielle Brooks were quick to take to their social media to call out the show for its lack of size diversity. On Monday, Brooks tweeted, "For the 67% of women who are plus size. #seethe67 I can't tell you how upsetting it was to watch #antm and how many seasons has it been now? Even if producers felt well it'll be hard for a plus size girl, show that ish. Let the world see how much work still needs to be done…."
Holliday also took to Twitter saying, "#ANTM has a model who works with plus brands & many plus girls look up to, but y'all couldn't get a plus size model on the show to compete?" As a size 22 model, Holliday tells me that plus size women are still looking for representation in the media despite her own success or that of Graham.
"It seems the producers missed a big opportunity," Holliday tells me. "Perhaps it's because she [Graham] doesn't like being called 'plus size?' Who knows. For me, I grew up religiously watching ANTM and praying one day to be a model. I practiced all the crazy poses, got my 'smize' down and was so eager for a chance to shine like the girls I watched each season. The reality is girls like me, visibly plus size girls, are never given a fair shot. Having zero plus girls on this season just really feels like ten steps back."
Reality competition shows and television in general are still largely without any plus size representation which is why a show like America's Next Top Model was so important. In 2004, before Tess Holliday was on the cover of People magazine, before Liris Crosse walked in NYFW and before Ashley Graham graced the cover of Sports Illustrated, there was Toccara Jones competing to be America's Next Top Model.
And even though there are more opportunities now for plus models, it still feels like a huge disappointment that a reality show like ANTM could exist in 2016 without a single plus contestant.
What are your thoughts?