Are you ready for FULL FRONTAL FULL FIGURED FASHION?
Full Figured Fashion Week has set the stage for plus size fashion as one of the industry's largest and must attend events- taking place in New York from June 16 – 18, 2011. In addition to fabulous full figured fashions debuting, emerging, and showcasing, the Full Figured Fashion Week™ awards industry specific trailblazers from within the industry who have taken plus size fashion to another level in 2010.
Some of these ladies have been interviewed, featured as pioneers to know, or showcased on The Curvy Fashionista and I am soo happy to share with you the 2011 Full Figured Fashion Week Award winners!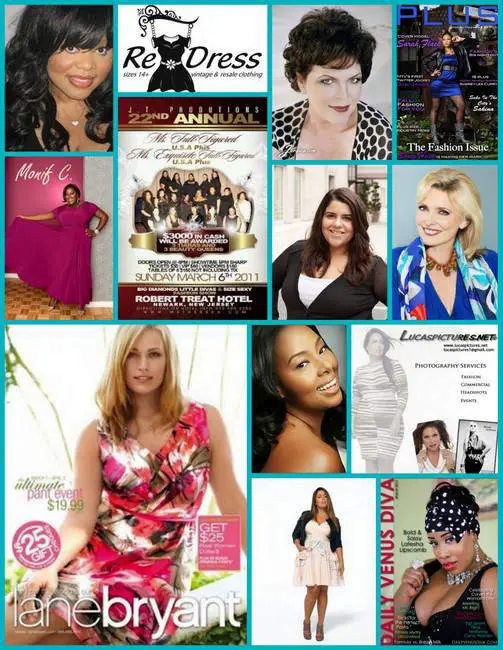 The Winners of Full Figured Fashion Week's 2010 Awards go to:
Plus Boutique of the Year
Re/Dress NYC
Plus Designer of the Year
Monif C. Plus Sizes
Plus Fit Model of the Year
Terri Murray
Plus Fashion Photographer of the Year
Lucas Pictures
Plus Fashion Magazine of the Year
PLUS Model Magazine
Plus Commercial Print Model of the Year
Fluvia Lacerda
Plus Lifestyle Magazine of the Year
Daily Venus Divas
Plus Retailer of the Year
Lane Bryant
Plus Runway Model of the Year
Mia Amber Davis
Plus Icon of the Year
Catherine Schuller
Plus Agency of the Year
Model Service Agency, Inc. (Goddess Division)
Plus Pageant of the Year
J.T. Productions – Full Figured USA Pageant
Plus Fashion Stylist of the Year
Susan Moses
Plus Fashion Blog of the Year
Marie Claire's Ashley Falcon
For more information about Full Figured Fashion Week™ check out their site and catch up with all the behind the scenes of the on goings to produce this event with the new blog- The Exposed Seam