So ladies, Spring is here and for some of us or our daughters, sisters, cousins, etc its prom season. Prom is literally one of the most important days of high school! Before, their weren't too many options for a plus size prom dress. But no worries those days are long gone!
For those of your who haven't picked out your prom dress and are still looking we've compiled a list of 25 places you can get that perfect plus size prom dress now! Also, there are some places sell your traditional ball gowns and other a more evening wear, chic assortment. Either way you decide we've got you covered.
Take a look at some of the plus size prom and evening wear retailers we've compiled for you! Thank us later!
25 Places to Score Plus Size Prom Dresses & Evening Wear
ASOS (sizes up to US 26)
Atiana's Boutique (sizes up to 26W) AtianasBoutique.com
Azazie (sizes up to a 30) Azazie.com
Christian O'meshun (sizes up to a 5X) ChristianOmeshun.com
Chic & Curvy (sizes up to a 20) ChicandCurvy.com
City Chic (sizes up to a 24)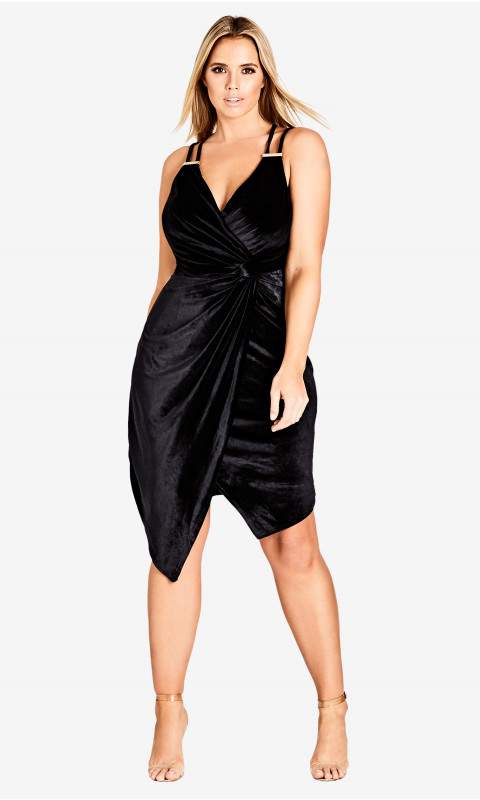 Courtney Noelle (sizes up to 4X) CourtneyNoelle.com
Dalia McPhee (sizes up to 20) DaliaOnline.com
David's Bridal (sizes up to 22) DavidsBridal.com
Eloquii (sizes up to a 30 in select styles) Eloquii.com
Fame & Partners (sizes up to a 22) FamePartners.com
JCPenney (sizes up to 24W) JCPenney.com
Jibri (up to a size 4) JibriOnline.com
JJsHouse (sizes up to a 26W) JJsHouse.com
Kiyonna (sizes up to a 5X) Kiyonna.com
Kurves by Kimi (sizes up to a 26W) KurvesbyKimi.com
Macy's (sizes up to a 24) Macys.com
Modcloth (sizes up to 4X) Modcloth.com
Monif C Plus Sizes (sizes up to 24) MonifC.com
Nordstrom (sizes up to 28W in select styles) Nordstrom.com
Rent the Runway (sizes up to 22) RenttheRunway.com
Simply Be (sizes up to 28) SimplyBe.com
Sydney's Closet SydneysCloset.com
Tadashi Shoji (sizes up to 24) TadashiShoji.com Wiley Off-the-Shoulder Gown at TadashiShoji.com
Z by Zevarra (sizes up to 24) zbyzevarra.com
Let Us Know!
So this is list gives you traditional and non-traditional options! Similarly you can even use it if you're just going to a fancy gala and need some nice plus size evening wear. Either way you're covered!
So now that we've got you covered for prom, we want to see your dresses! Be sure to use our hashtag #TCFSTYLE and tag us so that you can be featured on our page!
Oh! For those of us who have already experienced the amazingness (yes I made a word) that is prom, show us your dress! Post your pictures in the comments!