I've been plus size all my life. In high school I was a size 14/16 and the hardest thing was finding fabulous prom gowns in my size. Way back in 1999 and 2000 when I was attending proms, internet shopping was still new and thus I was relegated to finding my gown in-stores. Needless to say this was quite the difficult task, especially on a budget. But, now there are more options in-stores AND an abundance of places to shop online. Being plus size does not mean looking frumpy at the prom. We've rounded up the top Plus Size Prom Dress trends for 2014 and 10 places to shop for them.
Plus Size Prom Dress Trends
One-shoulder dresses: This look has become a classic.
Vintage looks: Throwback to a dress from another era and really feel like one of a kind.
Lace dresses: Lace is a hot trend for Spring and it's also made its way into the formal dress scene.
Metallic dresses: Metallic give dresses an edgier look.
Hi-Low hems: This trend just hasn't gone away yet. Get the short and long look all-in-one.
Short AND Long dresses: Show off those legs or cover them in a long elegant gown. Either way, you're right on trend.
Pinks and purples and blues, oh my: Dare to go bright this year. Pick any variation of those colors and be sure to stand out!
Lady in White: Yes, white. No, I'm not confused with this being a wedding. White is the new black this season and prom gowns are no exception.
Tutus: You've seen them in-stores but they've also crossed over into formalwear
Best Places to Shop for Plus Size Prom Gowns
1. Edressme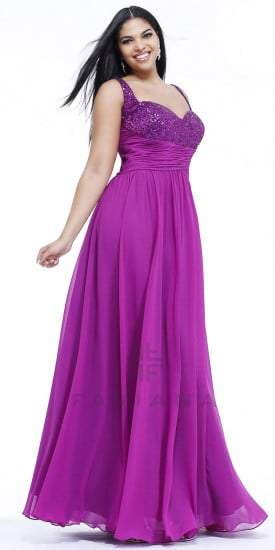 This Sequin Ruched Plus Size Evening Dresses by Faviana is a beautiful shade of purple and is very flattering. The thick straps are great for keeping the girls in place. No one wants a wardrobe malfunction at the prom.
2. Blush Prom

Liris Crosse is modeling the heck out of this crystal studded gown.
3. Sydney's Closet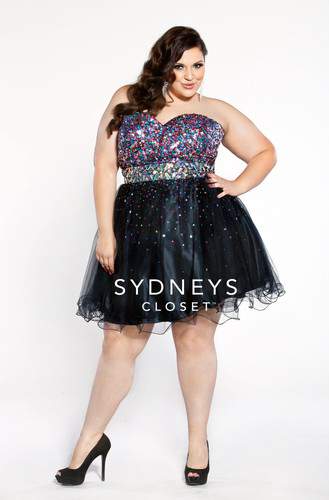 How cute is this tutu dress? Tutus are everywhere this Spring so why not rock it with your prom dress.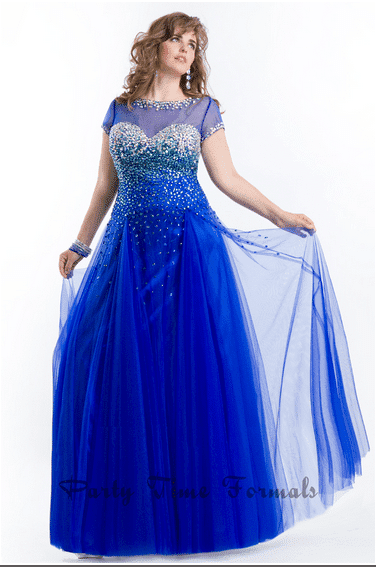 One of the things many plus size ladies complain about is not having sleeves on dresses. This short sleeve tulle dress has a nice cap sleeve and is a nice departure from the normal look.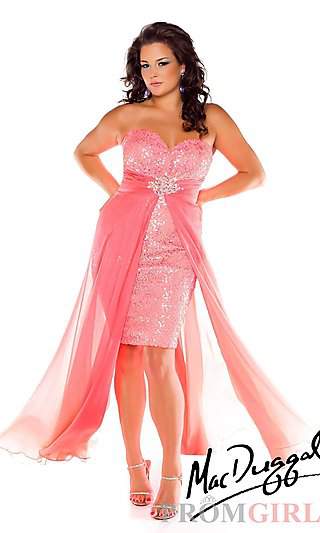 The high-low with sheer overlay look is very modern. You will definitely stand out from the pack in this sequin high low dress.
6. Macy's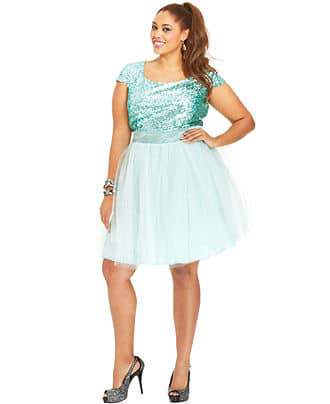 If I was going to the prom THIS would be my dress. Loving the color, sequins, length and the cap sleeve look on this Trixxi dress.
7. David's Bridal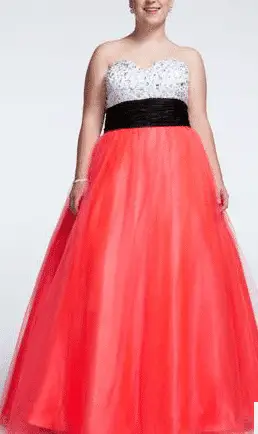 This strapless sequin gown is gorgeous. If your goal is to look like a princess on prom night, this is the dress for you. Don't forget the Tiara.
8. Nordstrom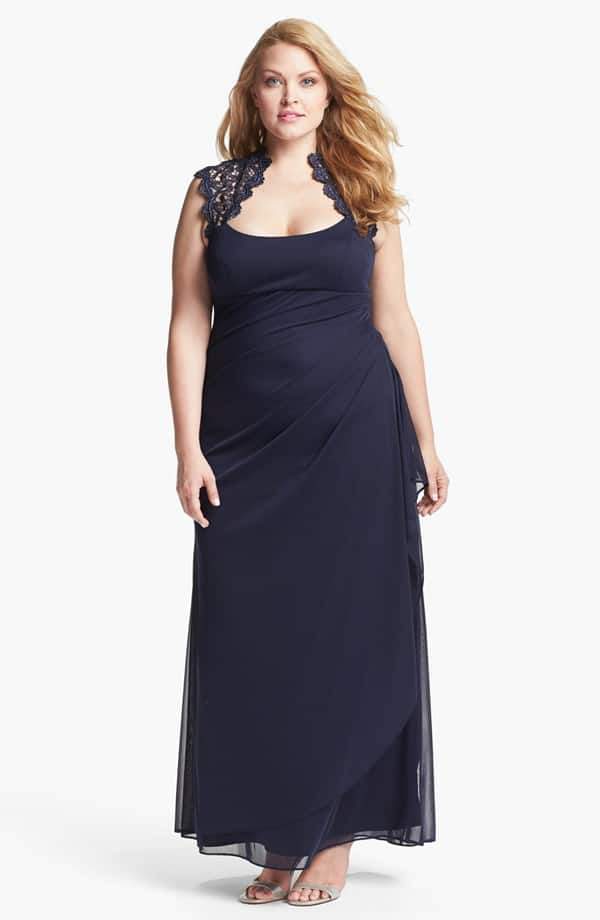 When you think Nordstrom you probably don't think prom, but they have a nice selection of formal gowns that are great for prom. Try this elegant and classy Lace Yoke Gown.
9. Deb Shops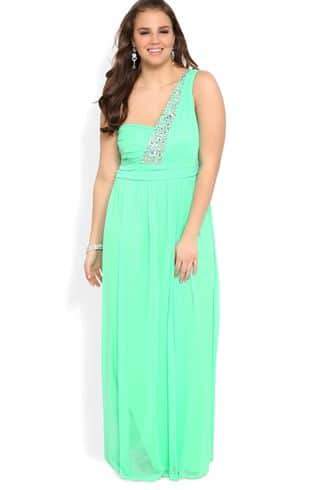 I actually got one of my prom dresses from Deb back in the day. This is the best place to get affordable plus size prom gowns. And there are many locations around the U.S. so trying it on can be done in person! This mint one-shoulder gown is right on trend.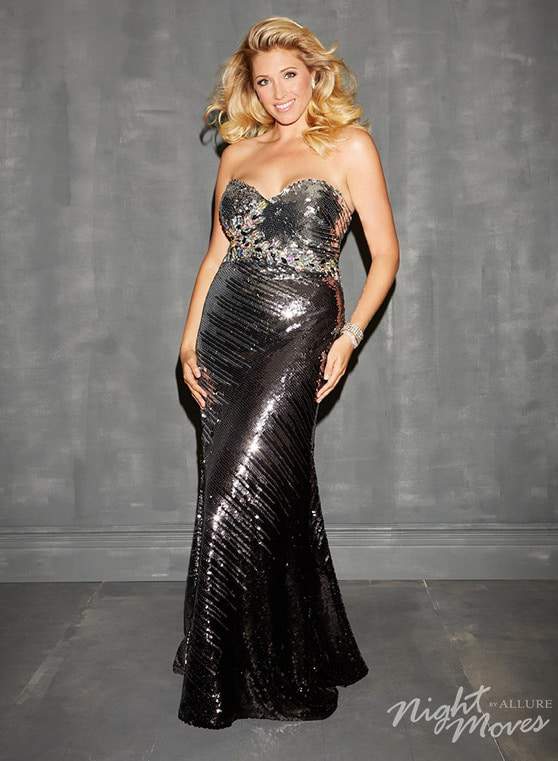 This dress is worthy of the red carpet. Metallic is sexy and this dress is the ultimate in bodycon formalwear.
Make sure you check out the other plus size dresses posts, you may find something there too!
Which look are you looking to rock at the prom this year?