FINALLY! Some people do get it. Newsflash: Sizing up from straight sizes to create plus size clothing is just wrong and makes for a horrendous fit. But, most retailers that carry plus sizes do just that. The right plus size mannequin is the key to the foundation of the right fit.
That right dress form was created recently with the sole purpose of developing a line that FITS. And guess what?
Some industry insiders who've been in the business for decades didn't create it. Nope, it was created by two fashion students at Cornell University.
How a Plus Size Mannequin Can Make all the Difference
That's right…STUDENTS. These two students with big futures ahead of them had the idea to create a plus size dress form/ plus size mannequin that worked better to use in developing their clothing line.
They decided to embark on the plus size market after doing some research and discovering, what we already know, the plus size market is under-served.
Just how under-served?
Stats show that "plus-size women hold 28 percent of purchasing power for apparel and accessories, but their spending only accounts for 17 percent of purchases".
We as plus size women would LOVE to buy more, but we need the right merchandise! This isn't rocket science people. If you build it they will come.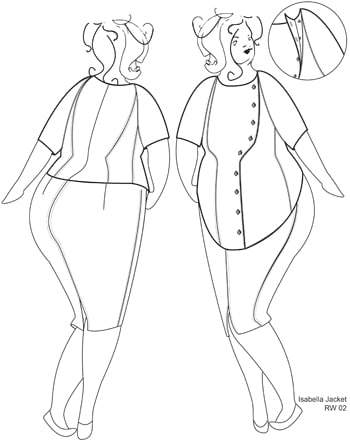 Because the large majority of the fashion industry chooses to ignore us, the students found it difficult to find a plus size dress form that wasn't sized up from the proportions of a tiny size.
As they put it, the forms "resemble crudely scaled-up versions of thinner women of Barbie-like proportions."
SMH. After analyzing many 3D body scans of women they settled on creating a size 24 form that is pear-shaped and has proportions that more closely resemble that of *GASP* a real woman with curves.
The students wanted to take the time to get it right.
It's amazing what happens when a little thought and care goes into something. Kudos to these Cornell students.
I hope their line is a success! Read the full story here
Do you think the fashion industry will start to come around to plus size clothing? Would love to hear your thoughts on this.