Tanesha Awasthi has been a plus-size fashion influencer since 2011, when she started her style blog, Girl With Curves! Ever since then, Tanesha has been inspiring hundreds of thousands of her followers with her polished classic yet modern style. So when we learned that she was coming out with a signature collection, exclusively available via QVC, we couldn't wait to see the collection!
This collection is perfect for Fall, with cozy sweaters, skirts, dresses, and chic layering pieces.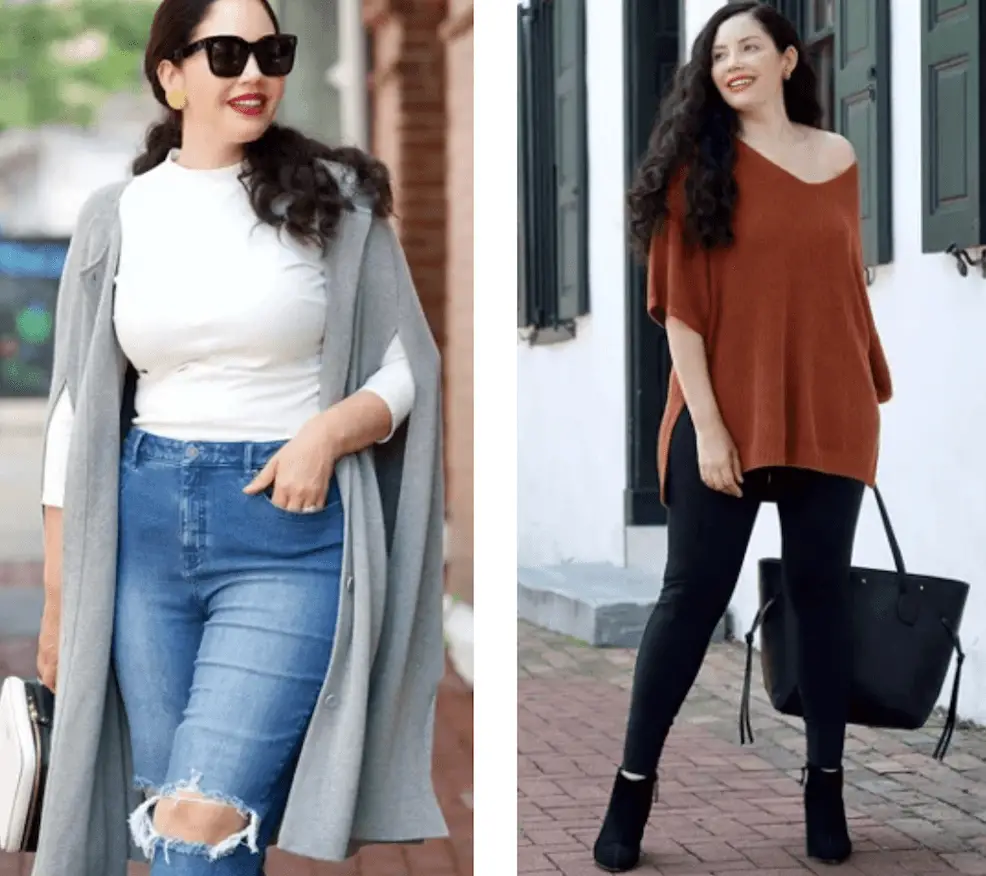 With a size range of XXS to 5X, Tanesha wants everyone shopping the collection to feel empowered and celebrating their body in style… no matter the size!
We interviewed Tanesha of Girl With Curves, ahead of the clothing launch on what inspired this collection!
Mayra Mejia: Hi Tanesha! Congratulations on your exclusive clothing line with QVC! Can you tell us about what you wanted this clothing line to represent?
Tanesha aka GWC: "Thank you so much! Girl With Curves is about inspiring confidence and celebrating curves in every size, so the designs are made to fit and flatter anyone who wears them, regardless of size. It's my personal belief that we all have curves, they just come in various different uniquely beautiful shapes and sizes that deserve to be adorned with amazing clothing."
MM: I love how versatile the pieces are! Which pieces are your favorite?
GWC: "I'm so happy you think so! I really love the striped shirtdress, because it can be worn as a classic dress, but it also looks amazing as a duster when worn partially unbuttoned over jeans or leggings, and it easily dresses down for a day running errands but can also be dressed up for a night out."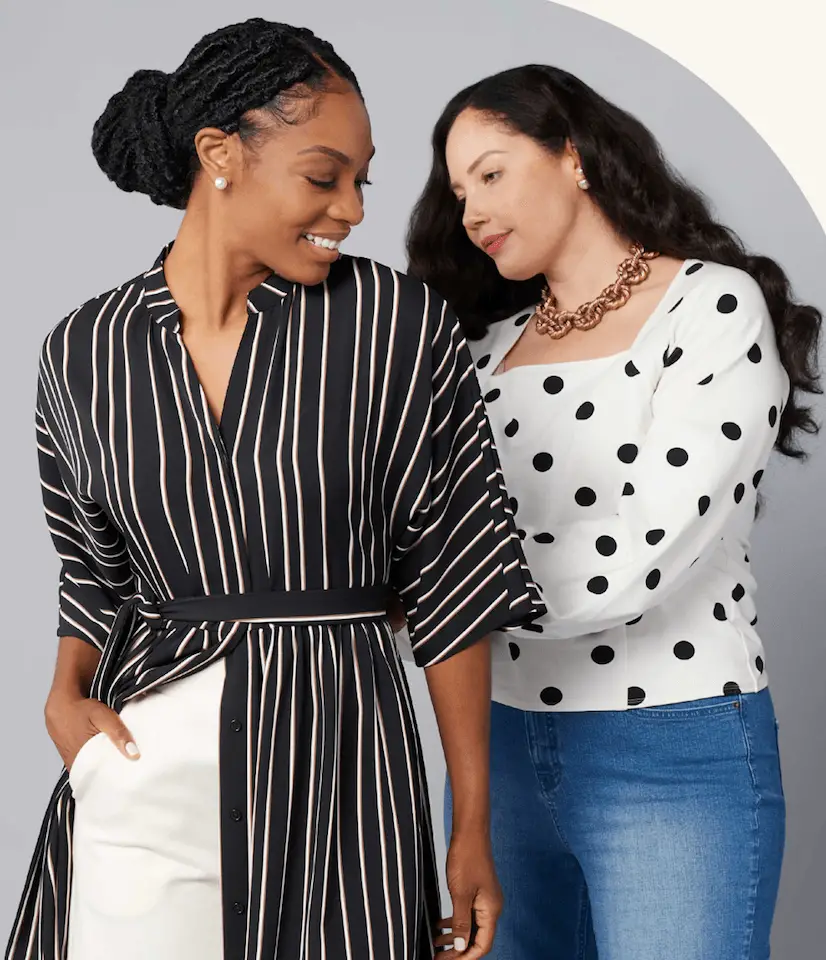 "The cardigan cape is another fav of mine because it's that really polished topper that completes the look, but it's effortless enough to pair back to virtually any outfit. It looks great over everything from jeans and a tee, to a business casual look for the office – it's that polished yet practical piece I think everyone needs in their closet for Fall/Winter!"
MM: Can you give us some style tips on how to wear your collection from fall to winter?
GWC: "I would love to! I really like mixing things up with layering when it comes to transitioning certain pieces within the collection from fall to winter. "
"Adding the ponte legging underneath one of the dresses or vegan leather skirt, for example, is such a great way to stay warm without sacrificing style. Then you could add the cardigan cape on top of that and you have a super chic outfit that's ready for whatever the day brings!"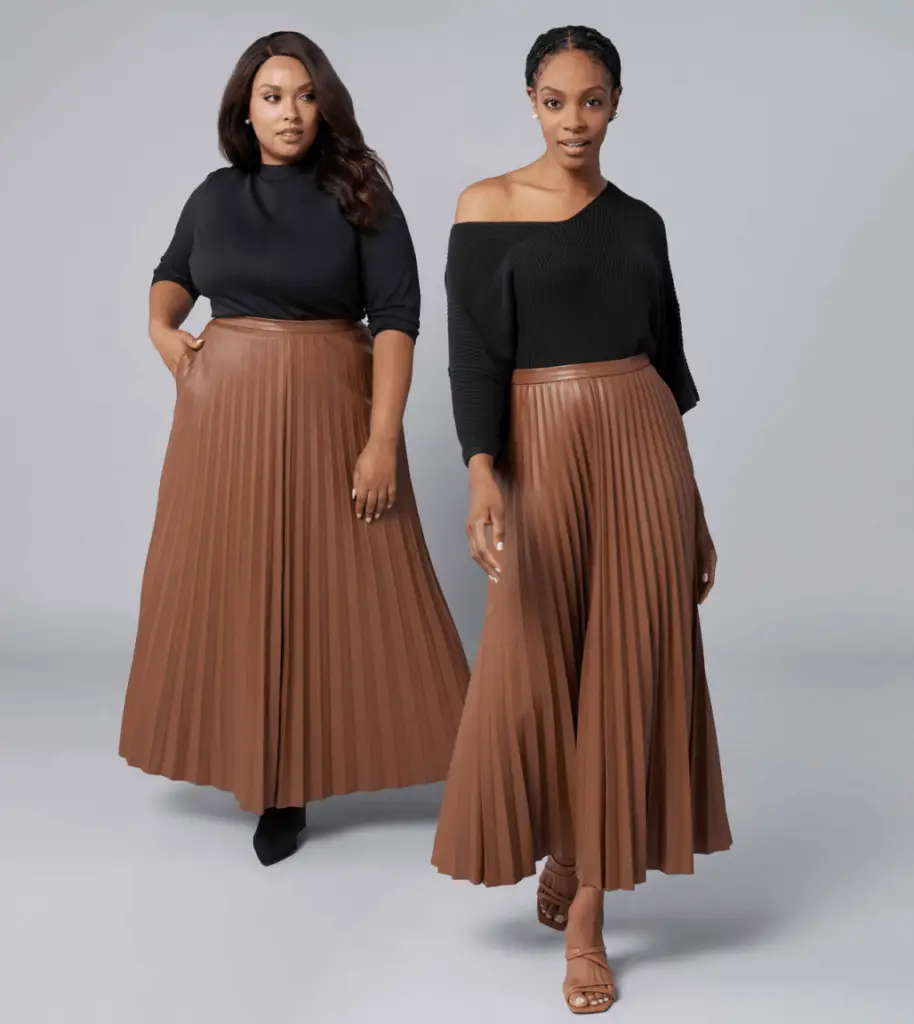 "There are also some really great sweaters that speak to GWC's signature, 'classic with a contemporary twist' aesthetic, that pair back to all of the bottoms within the assortment and look equally polished but still really practical for colder months, like the peplum sweater, the faux wrap sweater and the gold button cardigan."
MM: The collection is available up to a woman's size 5X. Thank you so much for pushing for this collection to be as inclusive as possible! What are your thoughts on this new movement in the plus-size fashion space?
GWC: "I wouldn't have it any other way! It was important to me that GWC find a long-term home at a retailer who understands the importance of offering a full-size range, and QVC has been an advocate of that since the beginning."
"Being able to offer every style in every size for the exact same price is something I'm really proud of. The world is made of unique, diverse, equally beautiful people who deserve to look and feel amazing about themselves regardless of the number on the size tags in their clothes, and I'm honored to be part of the movement to make fashion more inclusive for all bodies."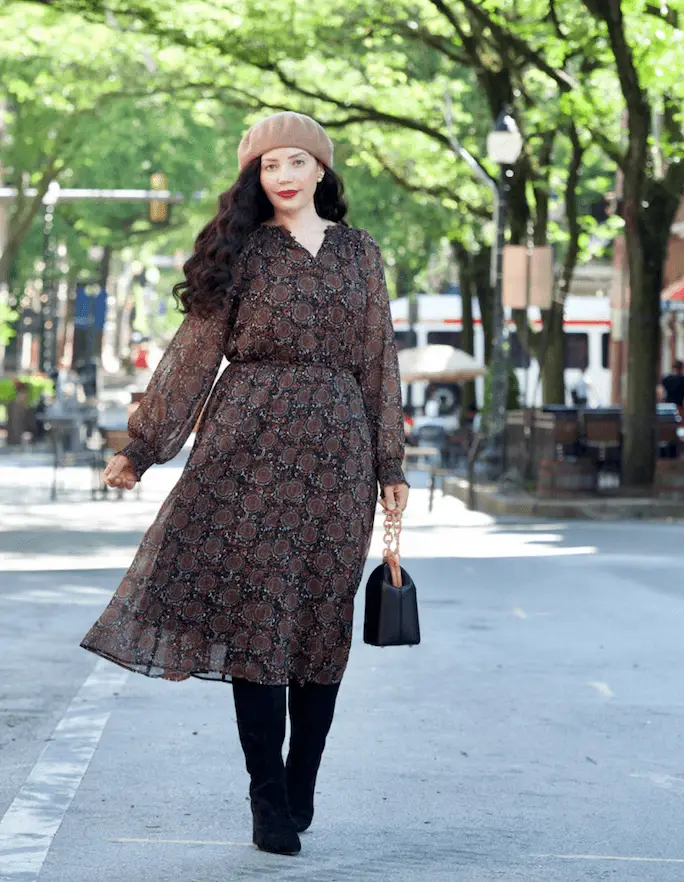 Will you be shopping the Girl With Curves Collection, now available on QVC.com?