Today we bring you a new collection for fall that highlights the minimalist trend for fall. Lean lines, an air of sophistication with a mix of ease and an uber cool girl vibe, this Los Angeles based plus size fashion label, Zelie for She is back with its pre-fall collection and I am here to share it with you! No stranger to the blog, Zelie for She is an independent plus size designer label giving us a fun perspective on fashion and as I build my fall wish list, I think a set or two needs to be mine.
So what is the Stripped Collection all about? Well, designer of the label, Elann Zelie shares:
"I have launched a new collection which is a Stripped down collection compared to the last (Island Vibes). I'm bringing it back to the basic essentials, where chic meets comfort with the brand new STRIPPED collection. STRIPPED gives you a versatile look which allows you to go from Day to Night. Feel the embrace of luxurious fabrics and comfortable fits that are meant to sway and flow around those beautiful curves or accentuate and flaunt those features that we love."
Are you ready to see what I am talking about? Well here we go! To start the gallery, click on the first picture!
Plus Size Designer: Zelie for She Pre-Fall 2015 "Stripped" Collection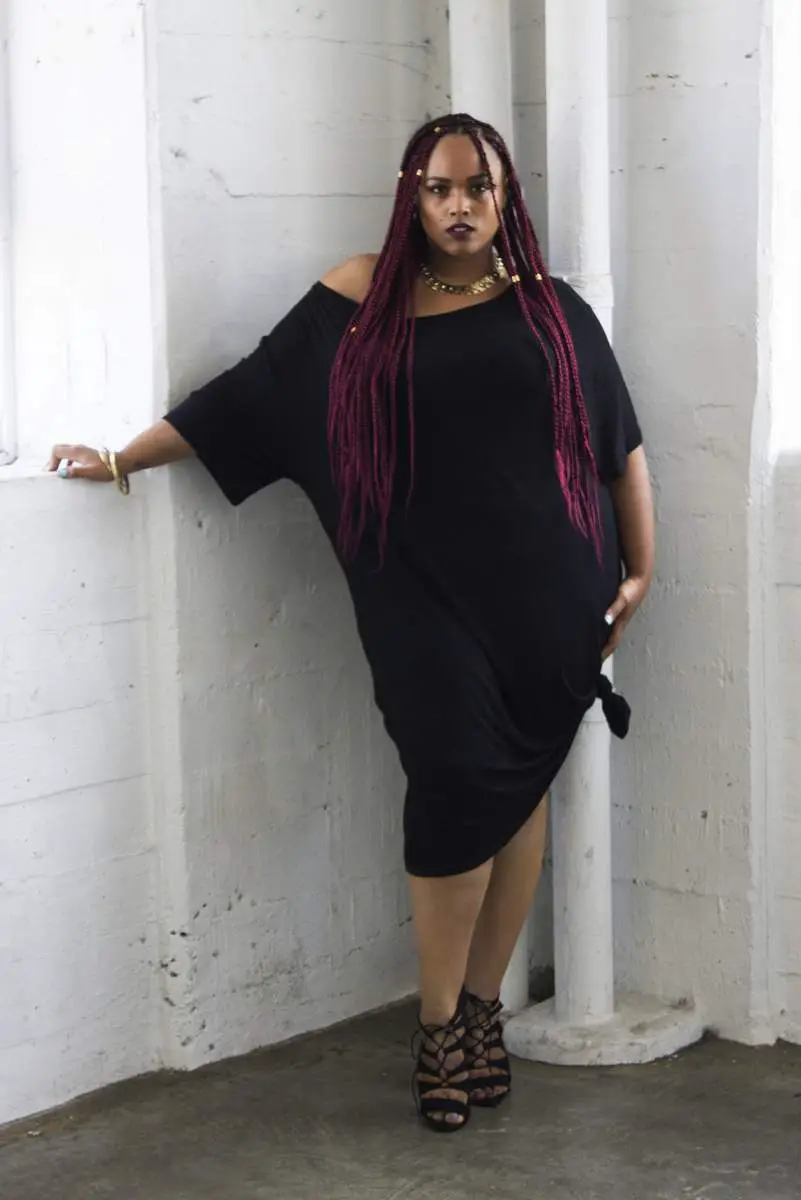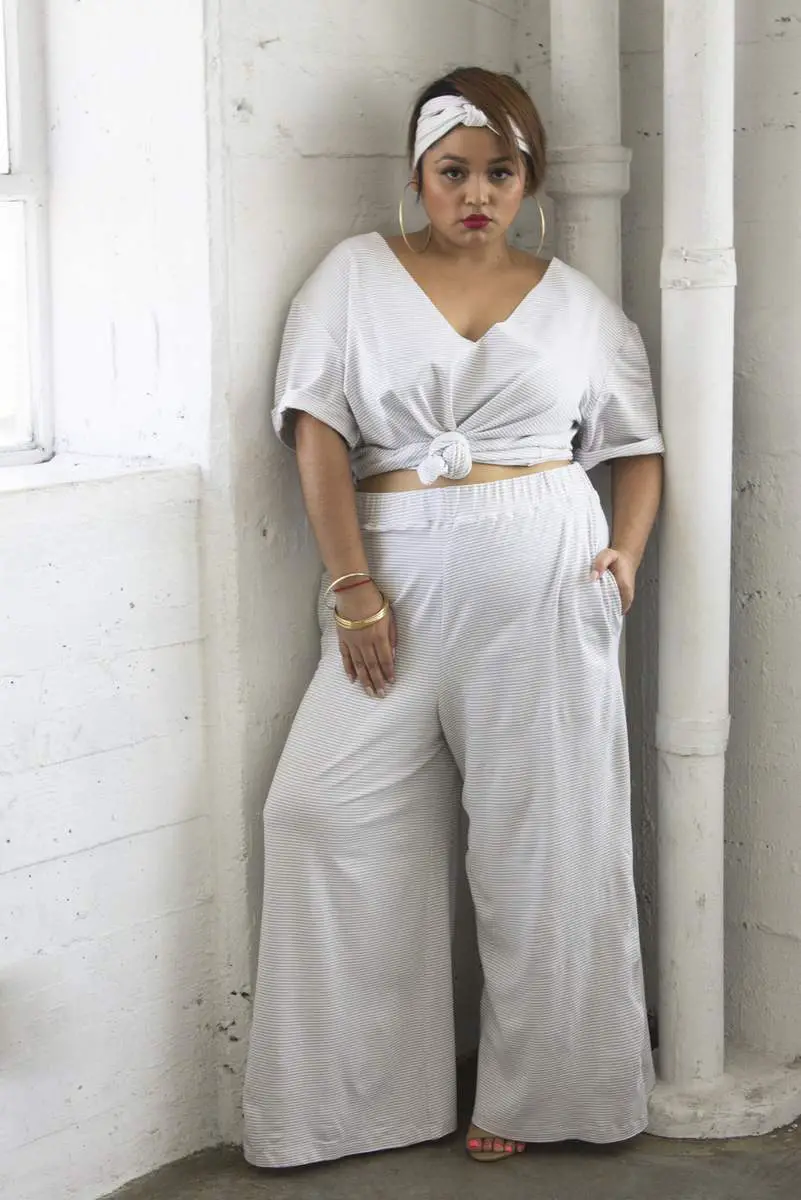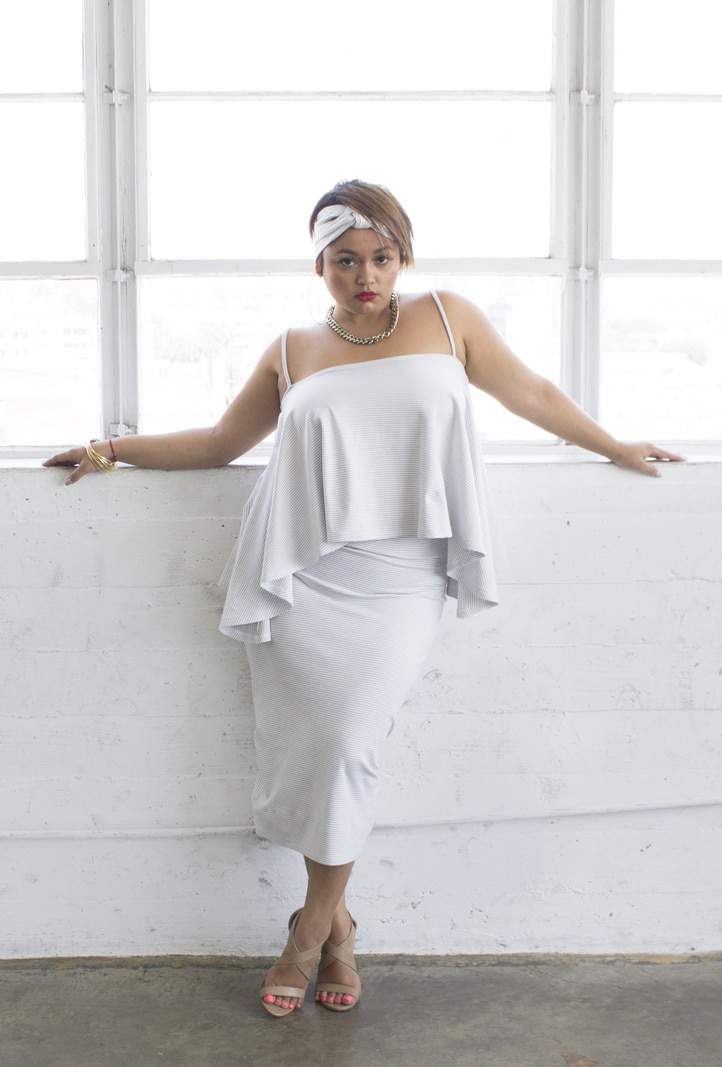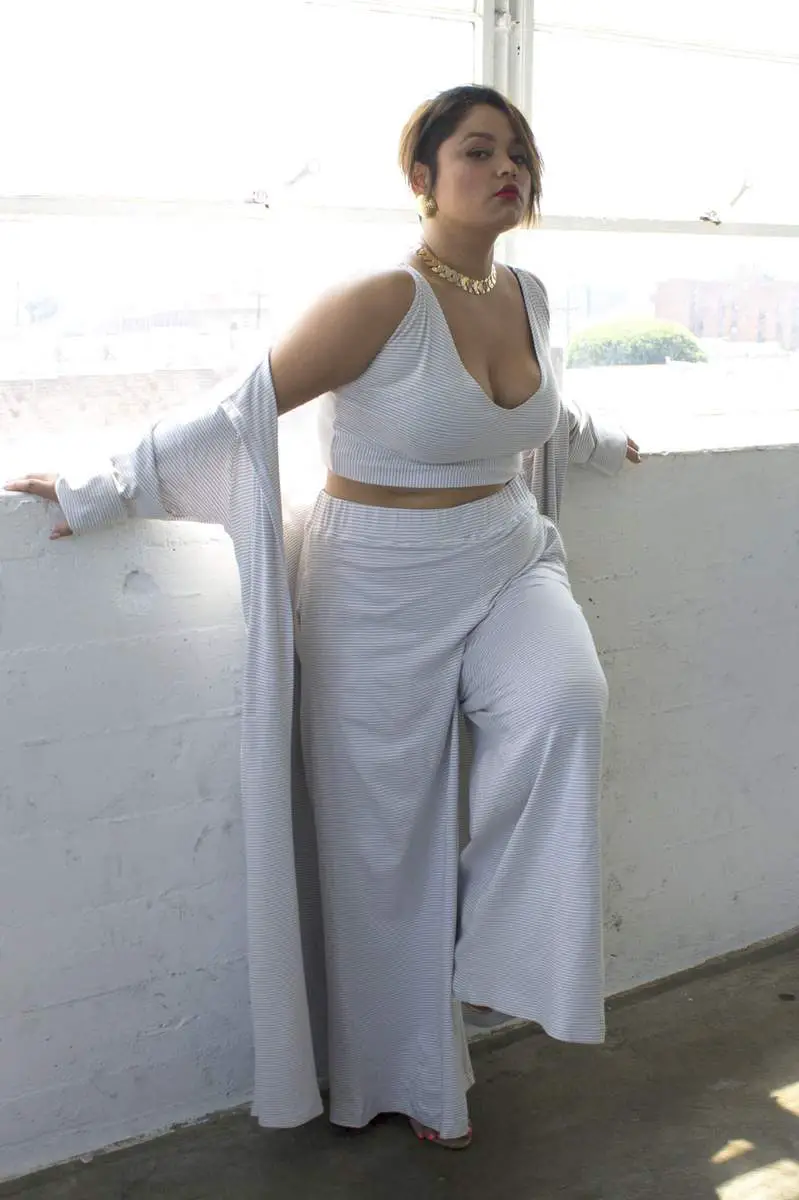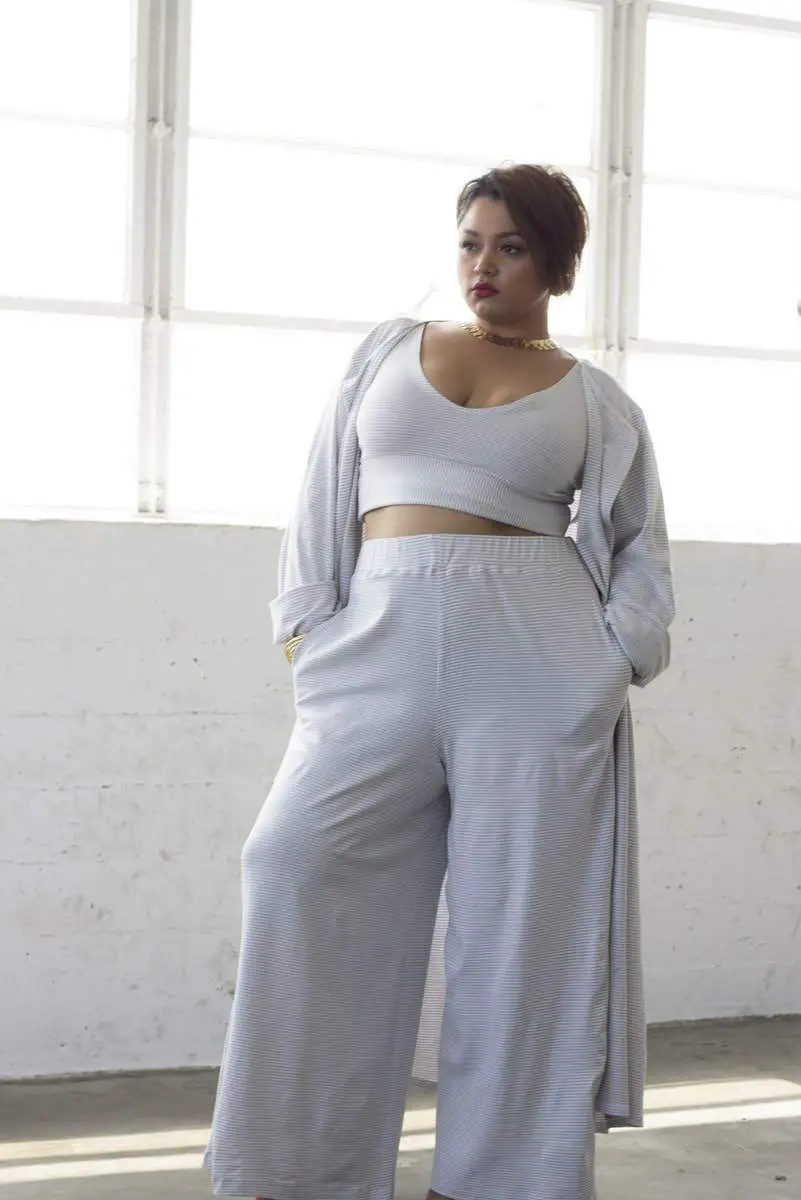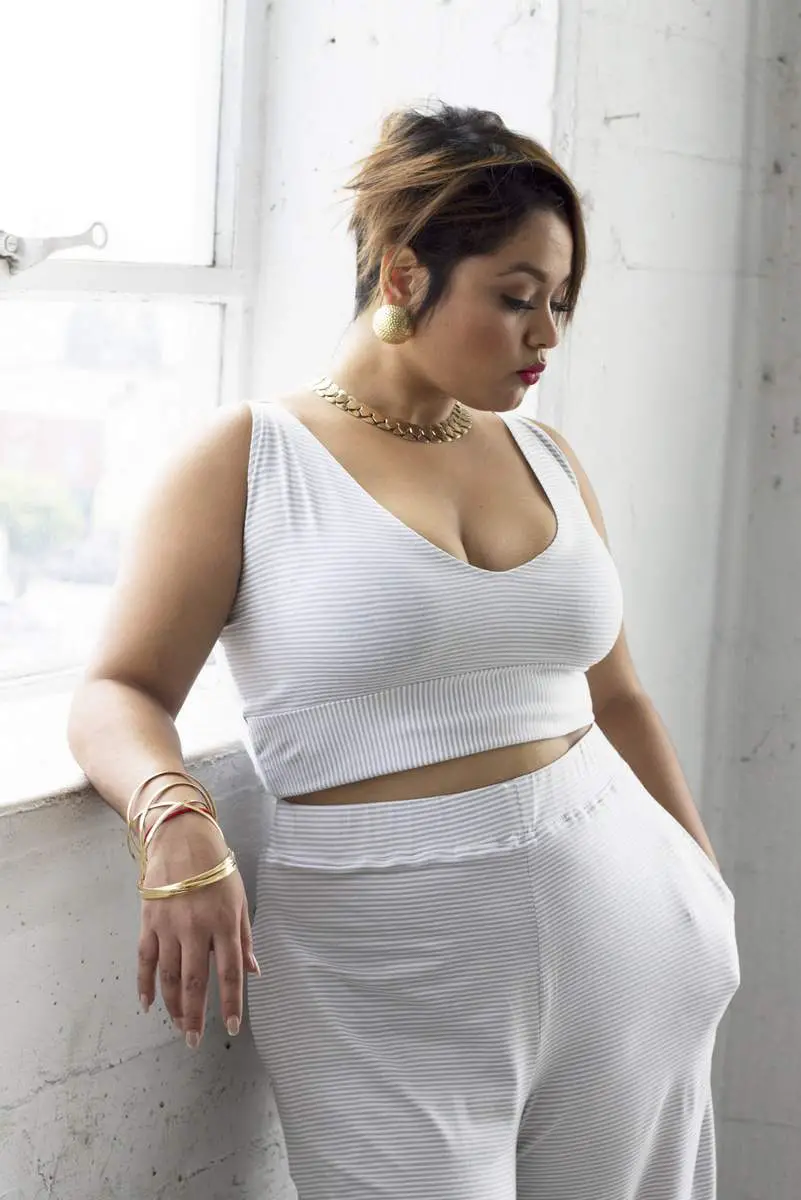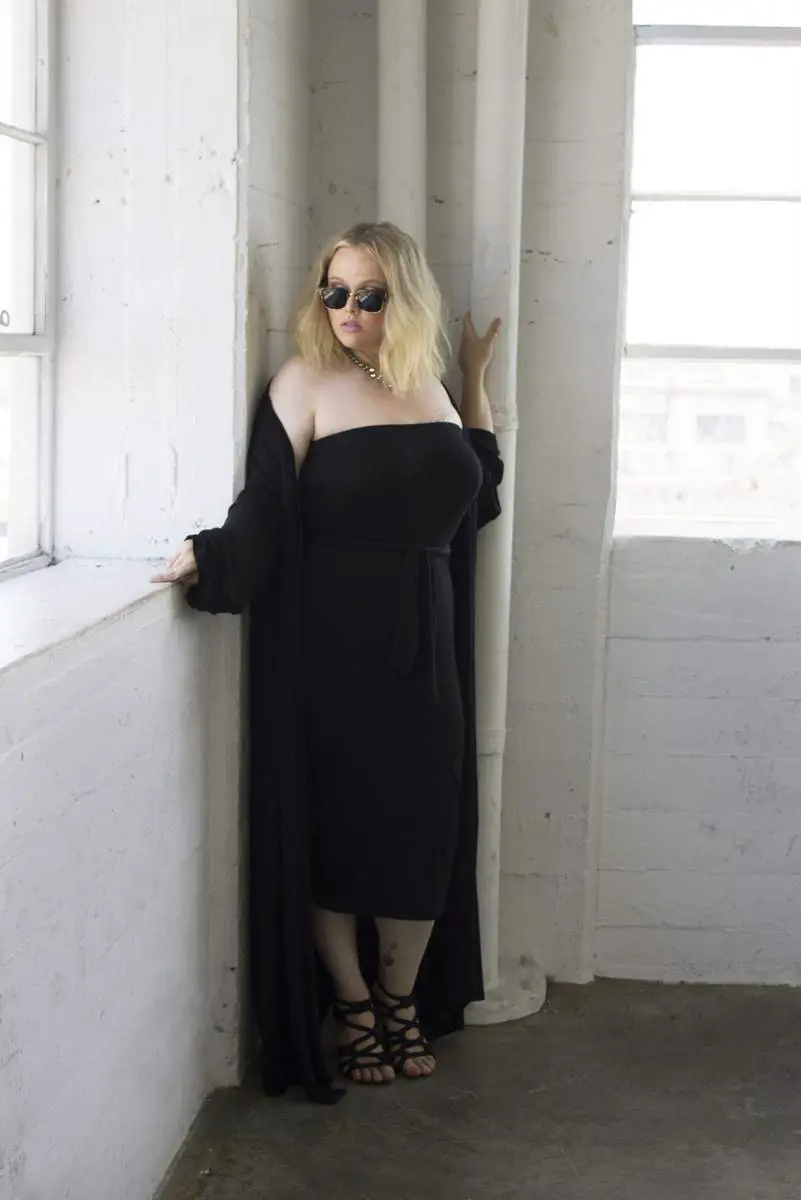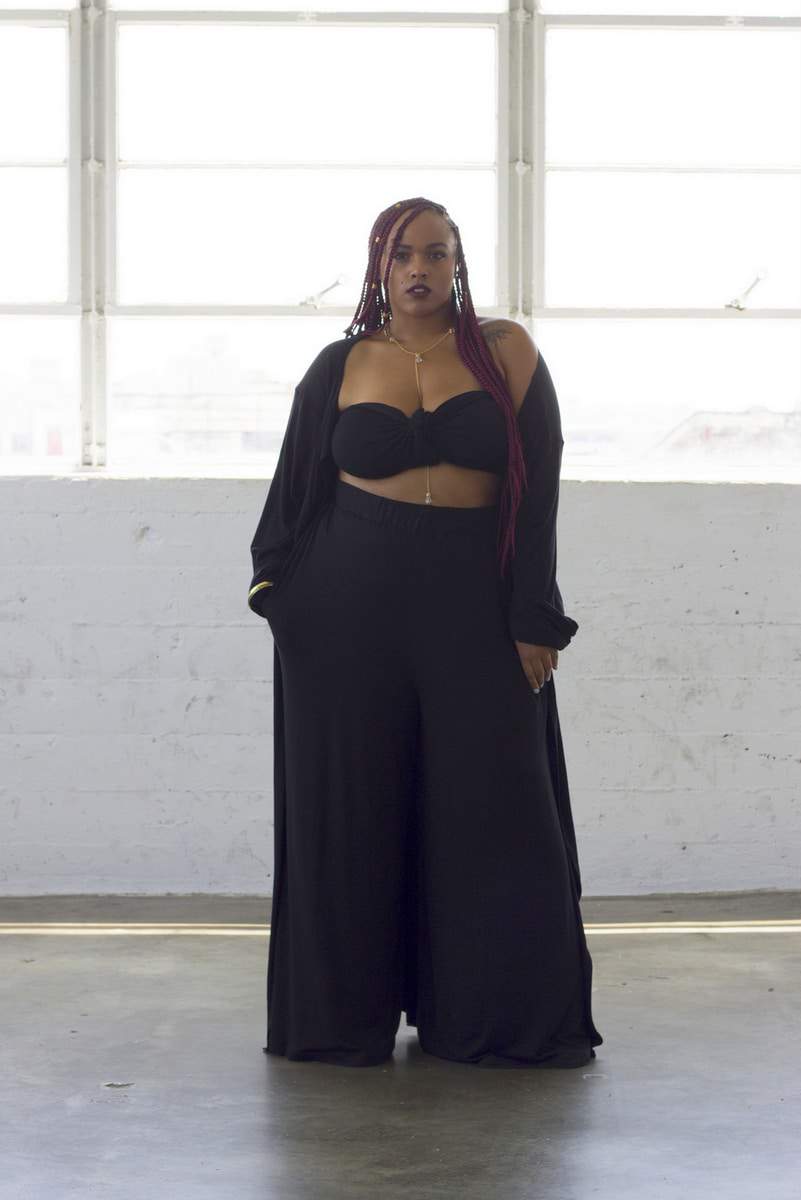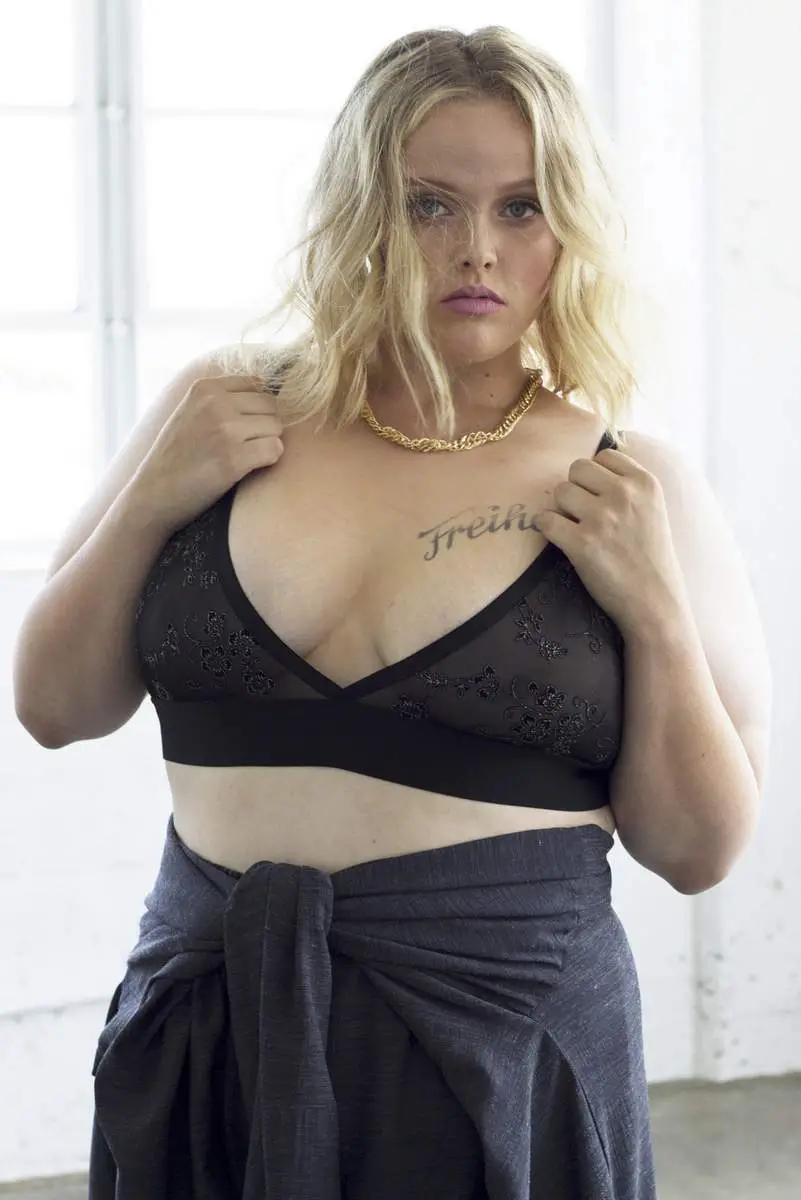 That skirt set? I think I need the pants and crop with the duster too! There is something both relaxing and chic about a minimal look that I dig… add to the fact that I could wear all of these pieces with tons of other items in my closet? Yes, ma'am. If there is one thing that I love, it is versatility. I NEED to be able to rock one item at least five ways. THREE at the minimum. Hehehe
But back to the collection!
You can shop most of the pre-fall collection of Stripped NOW on ZelieForShe.com!
With sizes available up to a 3x and international shipping, you can get your hands on this indie plus size fashion line- NOW!
What do we think? Is this a collection that you can see yourself rocking out too? Which pieces call your name? Let's discuss!