It's the most beautiful time of the year for those of us who thrive in cooler weather! The summer heat gives way to chilly weather, which means more reasons to slow down and stay cozy at home. Luckily for all of us plus size babes out there looking for the perfect comfy yet effortlessly cool fall to winter wardrobe essentials… check out Kohl's! Plus size model Denise Bidot is launching her first plus size line, The Denise Bidot X Sonoma Goods For Life collection, in sizes 0X-5X!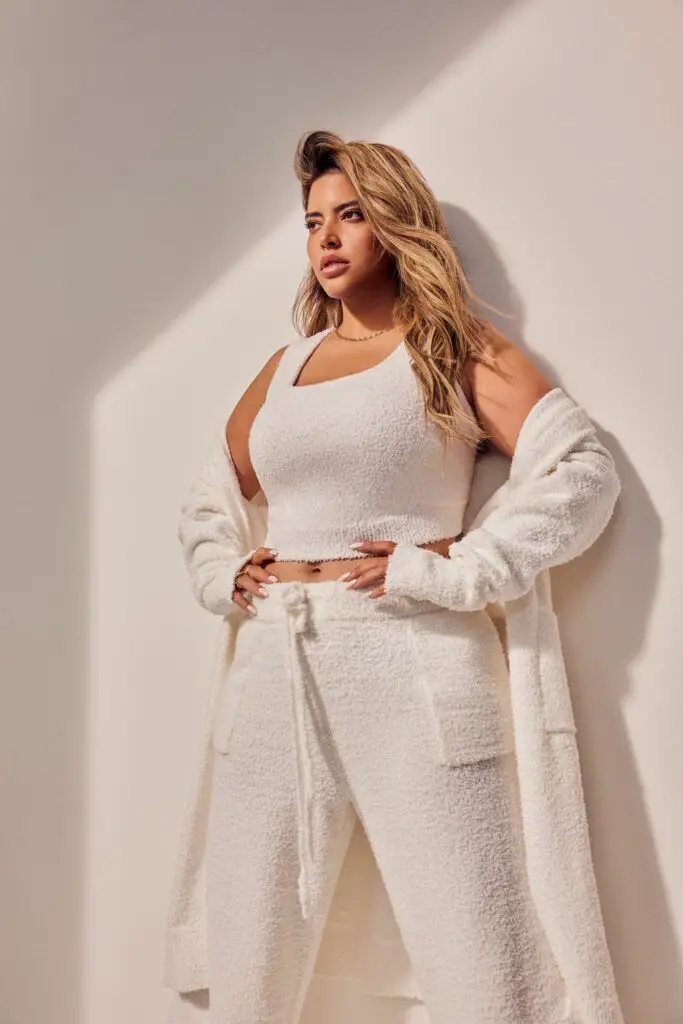 The limited-time collection will be available both in-store and online! The collection consists of items made for optimum cozy comfort vibes, and based on the promo pics alone… we already are running to fill our cart with these athleisure pieces!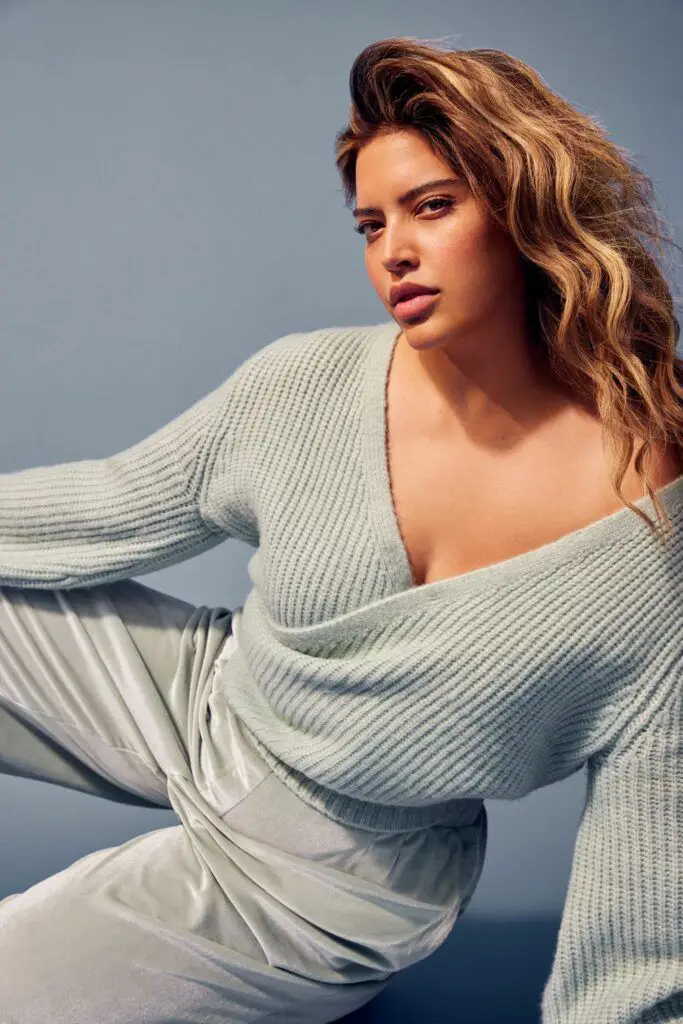 The Latina model broke the news of her collection via her social media on October 15th, the last day of Latinx Heritage Month, telling her followers, "My Latina heart and soul are so full that I'm able to announce this on the last day of Hispanic Heritage Month. I am proud to be able to see a dream of mine for so long come to life."
Our Features Editor, Mayra Mejia, was able to chat with Denise and ask her about the collection! We wanted to know what Denise's inspiration was when creating her collaboration with Sonoma Goods For Life and Kohl's, her answer? Many things inspired her:
"Working as a plus size model for years, I have met and interacted with hundreds of women of all different backgrounds and sizes. While every woman I have met has had their own unique style, we all share certain ideas about fashion. It should be comfortable, made of high-quality materials, and offer us each a way to express ourselves."
Denise continues, "For so long, so many women complained about lack of options or lack of unique and modern styles. I had all of these women in mind when designing this collection—everyone deserves to feel beautiful, confident, and comfortable in the clothes they wear."
Clothing collaborations are not uncommon for plus size models or influencers nowadays, so we were curious…why did Denise choose Kohl's for her very first plus size collection?
She shared with The Curvy Fashionista, "Every interaction I have had with the people who work for Kohl's has been beyond wonderful, and they really took the time to listen to what I wanted and envisioned for this collection. They allowed me so much creative liberty, and they made me feel like I wasn't just a name tied to the collection, but that they really respected my insight, designs, and beliefs", Denise elaborates.
"Kohl's understands that the many aspects of my identity—my gender, race, and size—are not these isolated parts of me, but each coexists to create the woman that I am today—and they wanted me to share that with their customers".

-Denise Bidot
Lastly, we took the opportunity to ask the OG plus size model what her thoughts were of the plus size fashion industry today. Here is what she shared with us:
"Things have changed so much since I started, and I am so thankful for all of the progress I was able to see and be a part of. But, that being said, there is still so much to be done."
It is so important to design plus size fashion in a way that addresses the actual wants and needs of the people wearing it. Plus size women should be able to express themselves in any way they wish, and not feel like we are being boxed into certain styles because that is what is "appropriate".

-Denise Bidot
"Sometimes I want to be sexy, and other times I want to look cute, and other times comfort is key—but just like everyone else, we just want options."
"That is what I wanted to do with Kohl's, create beautiful, comfortable pieces that aren't designed to hide or cover our bodies but to let women express themselves with a wide range of choices," Denise emphasized." Clothes are a big part of that, but this collection is more than just that. Plus size women deserve options and deserve to feel beautiful and happy and comfortable."
Ready To Shop The Denise Bidot x Sonoma Collection?
Shop Denise's Favorites From The Denise Bidot Plus Size Collection!!
"This piece is so important to me because I think that it does so many things. For one, I love the colors, the comfortable fabric, and the fit. Second, it can be so easily dressed up or dressed down. I think versatile clothes are so important.
Don't get me wrong—statement pieces are important too. But there is something special about a piece that can be really luxe and sexy at one time, and then paired with jeans and boots and be something else entirely." -Denise Bidot
"If you are looking for the perfect winter holiday jacket the teddy coat is my go-to item.
It is great to dress up when paired with the sequin skirt from the collection if you are meeting friends for a winter wonderland event or dress down with your favorite jeans and a tee." - Denise Bidot
"This is a piece you will want to live in. Once I wore this for the first time, I just wanted to wear it every chance I got. It is so comfortable and so perfect for the changing seasons that I find myself reaching for it far too often!" - Denise Bidot
Head over to your nearest Kohl's location, or visit www.Kohls.com and scoop up your faves from this limited edition collection now!