Every year hundreds of fashion design students receive their degree and enter into the fashion industry bright eyed and bushy tailed. Yet only a small percentage of those students have education and experience designing for more than the 2% of women in the United States that they are taught to design for. The tall, thin, standardized sizing is the standard curriculum for fashion students, while only about 5 universities in the country include plus size in their curriculums.
After research from Washington State University came out that 67% of women in the United States wear a size 14 and up, media took notice. Movements like Refinery29's #SeeThe67 or Lane Bryant's #PlusIsEqual came and went, yet curriculums have not changed much to reflect this number.
The real question that still needs to be asked and answered is:
Why aren't fashion design students learning how to design for such a large portion of consumers?
I became the first Apparel Design student at Washington State University to create a plus size collection as my culminating project. I've been curvy for as long as I can remember. I always wore sizes bigger than my friends, and spent hours shopping to find what fits. This was one of the main motivators in becoming a designer. I wanted to learn the art of designing for every body, including my own. I felt completely misunderstood by designers and retailers, and that the only way I could see a change in the fashion industry is if I became that change I wanted to see.
I had to ask, why are diverse bodies still underrepresented in the fashion industry? Especially with the increased visibility of plus size models, the lack of design education to serve the 67% of plus size women in the United States does not seem to add up. The answer could lie in many places. It could be that the fashion industry always has been and always will be a reflection of a certain standard of beauty. It could be that capitalism is organized in such a way to keep the cycle of oppression going—to only allow certain people access to certain things, while keeping the idea of normalcy in place so you continue to spend money to attain the things that are exclusive to certain people.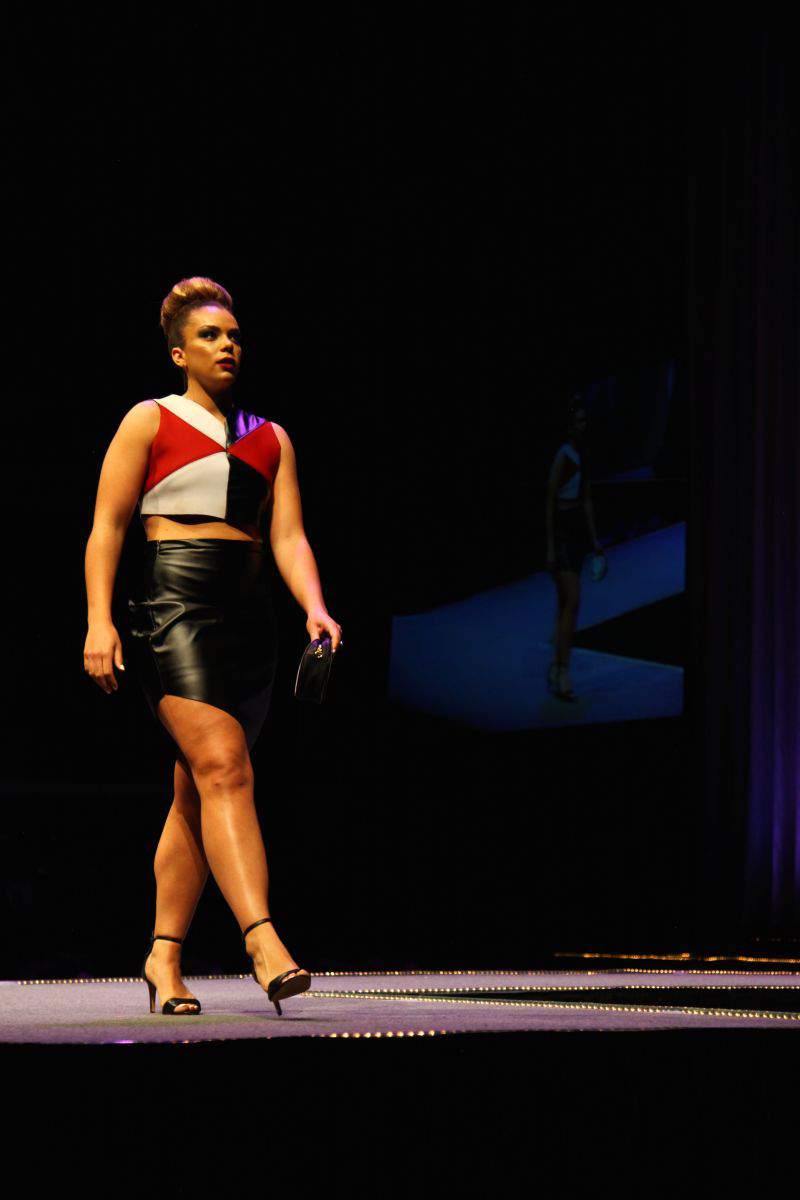 I think the real answer to the question of why students aren't learning how to design for every body, is that most designers and educators don't know how to do this, themselves, so they cannot teach it. It's a specialization that requires time and skill, but with so much of the market being plus size, it is past time to have students learning how to design for the plus size figure.
Being able to design for every body expands a designer's market, which in turn expands their capital. In terms of dollars, it makes sense to have an inclusive design practice.
So where does it start? With the consumer? With the students? With the educators? With the designers?
I believe the answer is everywhere. It starts with students expressing interest. It starts with consumers demanding their sizes be served. It starts with educators meeting the needs of their students to provide a well-rounded education. It starts with designers making clothes for every body. When all of those factors work together, the fashion industry can finally begin to accurately reflect its consumers.
Where do you think an inclusive fashion industry starts? Let me know of your thoughts in the comments!