One thing that Fashion to Figure is going to do is to step out of the box when it comes to plus-size fashion. They have created several groundbreaking collaborations with Gabi Gregg, Tabria Majors, Chasity Garner, and Patrick Starr. They never slack when it comes to giving the girls options.
With fast fashion running rampant, it's becoming difficult to find quality pieces to enhance our wardrobe. Of course, it's more than ok to have trendy, inexpensive fashion, but what happens when you want something to grow with your wardrobe and fashion desires.
Fashion To Figure Black Label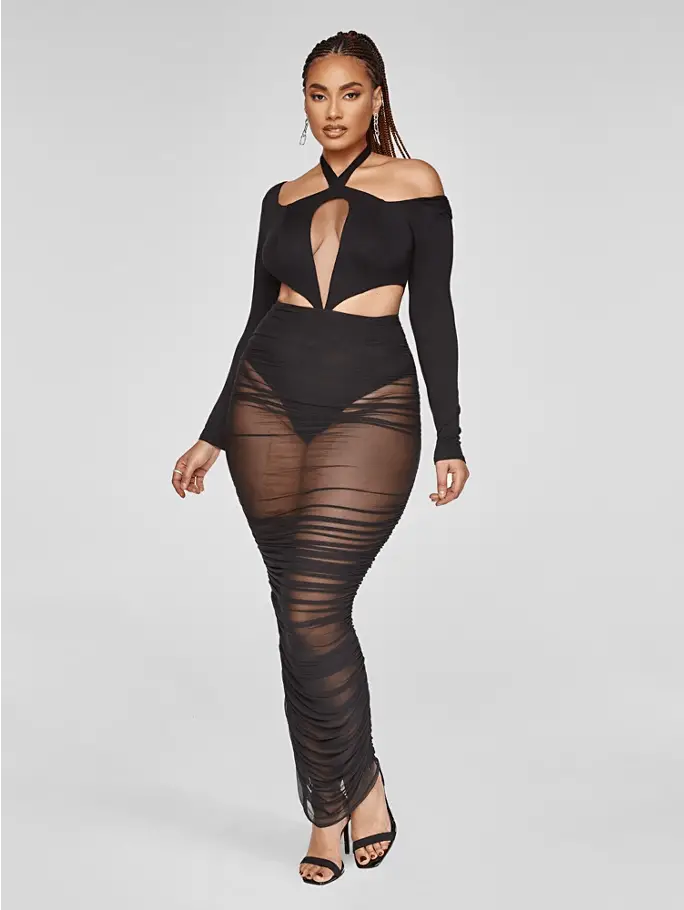 Created with premium fabrications and an attentive eye to fine detail, our Black Label launch features fringe, crochet, faux leather, lace-up detailing, and more. Five unique styles with many more on the way.

-Fashion To Figure
I think many of us shy away from the word "luxury" because we feel it's going to be too expensive or the clothes won't be stylish enough. That could be the furthest thing from the truth. Fashion to Figure new Black Label isn't for workwear or even staple pieces. It's about evaluating trendy style.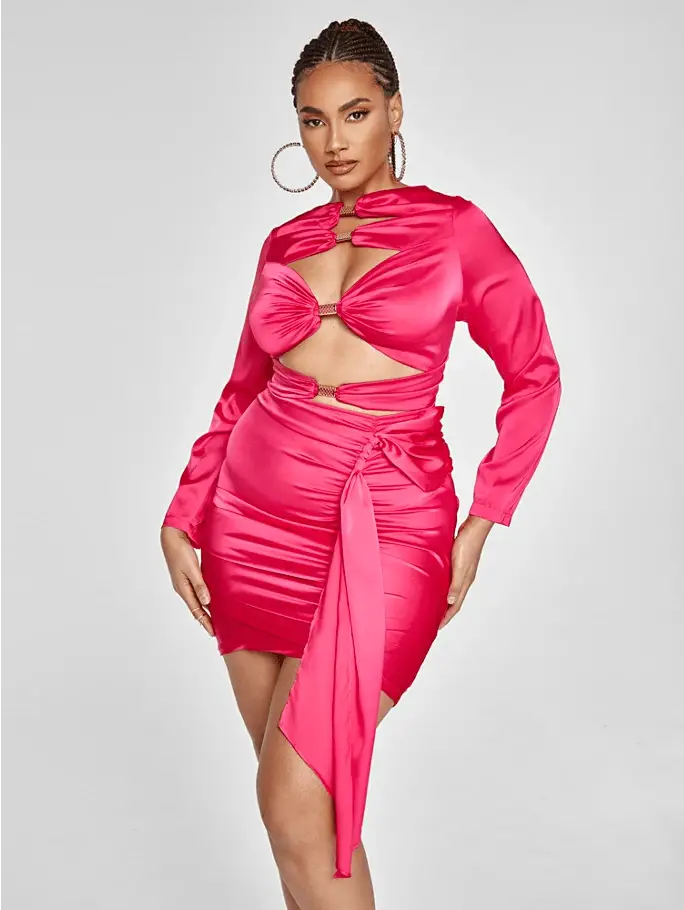 The goal of The Black Label is to bridge the gap between everyday fashion and luxury. The five-piece collection has been released today, and more is to come soon. All pieces are available in sizes 12-28. The price range is $120-160.
A huge trend for 2022 is cutout dresses. Here's a great time to add it to your wardrobe. I love cutout dresses because they are so sexy with minimal effort. The below dress isn't for the faint of fashion hearts, yet it's still enough skin covered. Do we love it?
Why is luxury trendy fashion important for your wardrobe?
Trendy fashion can last as short as five months or as long as five years. Spending more money on pieces that can get more than 2 wears simply smart shopping. Fast fashion is usually that fast and cheap. Most purchases can barely be worn more than 2-3 times. Luxury trendy fashion changes that narrative.
Let's chat: Are you a fan of Fashion to Figure and the new Black Label collection? Did you see anything you must have? How do you feel about spending more money on luxury trendy fashion? Drop a comment below.