Fashionistas! Break out your dancing shoes and turn on the strobe light! We have a reason to celebrate!
Known digital creator, beauty mogul, actor, Master "Facebeater" and mega social media influencer Patrick Starrr, has joined forces with Fashion to Figure, a leading plus-size retailer of women's fashion apparel and accessories.
His collection, "Life's a Party" is more than sparkling sequins, plunging necklines, and glam, but a redesigned way of thinking, drawing customers to celebrate life each and every day in style! Ditching the beloved go-to sweatpants and t-shirt mentality, customers will find Starrr's collection as a motivating source to live and dance, no matter what life throws their way this season.
This is a big win for fashion, "..the first Fashion to Figure capsule designed by a male influencer", says the recent company press release.
Starrr is elated with heartfelt comments about the project. "This collaboration is a passion project for me as I work to open doors and encourage inclusivity for all body shapes and sizes, skin types, ethnicities, gender and sexual orientations to be accepted and represented equally".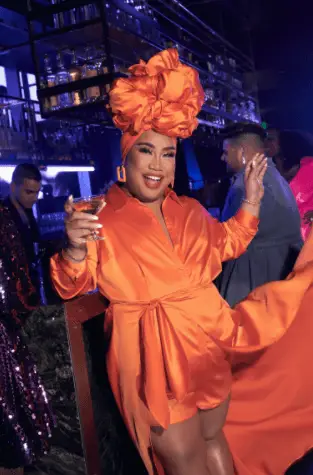 "Flattering" is the word that best describes this dynamite "Ready to Wear" collection of dresses, jumpsuits, and separates. The "party" is in the details of each piece, with carefully selected sequin, rhinestone and metallic features that will make the wearer shine and feel energized.
The collaboration is truly a marriage of the perfect pieces and Fashion to Figure's loved customers. Starrr and Fashion to Figure are proud of this exclusive collection.
Starrr's unique vision, love for fashion, and ability to tap into the hearts of all people will surely manifest in a huge way, beyond the imagination.
Kudos to this great collaboration and addition to the fashion world! This "Starrr" is breaking barriers and building bridges!