Welcome back to the Addition Elle Sponsored Style Series, in which I will bring to you different looks, inspirations, and news from Addition Elle! I hope you enjoy and check out the brand!
We're back with some amazing looks from Addition Elle's Love & Legend Jeans Collection. Just a week ago, we talked about the Jeanne Beker collection which I love ,classics with a twist! With spring being here and summer on the brink, I love a lighter colored jean for cooler days and nights.
The colored jeans are amazing! I'm loving the slim pants in the peach and the moka.

Addition Elle has also pulled together a great of looks from Love & Legend. How difficult is it to find a pair of white, designer, plus size skinny jeans that fit and enhance your figure? A fun blouse, a jacquard jacket, a playful tee?
I can't tell you how many pairs I have tried on over the years and had to leave them at the store because they were misshapen or too thin when you put them on? This isn't the case with this brand. The retain their shape and they go up to a size 24?
Yes please!!!
The blush pair of skinny jeans Love & Legend has with the front zippers are everything to me! I would love to rock a pair of those with a tank over the summer and a pair of sandals.
Addition Elle Love & Legend Plus Size Jeans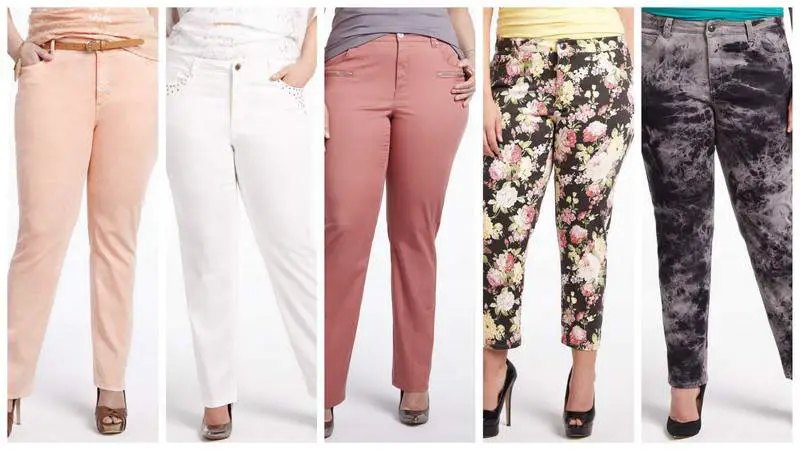 The rolled cuff shorts and the capri pants are also perfect for vacation season! Especially if you love your shorts a bit longer! Of course there are the floral print and the Something casual and easy to pack. I'm the queen of one carry-on bag and still remaining fabulous and these make it easy!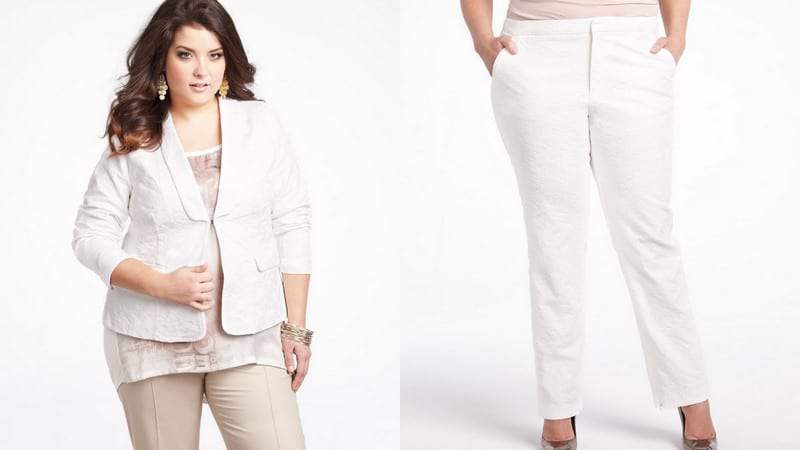 But the white and ivory… Many of you still think that, as a plus size woman, you cannot rock white. This IS NOT THE CASE. For you, it is a ll about FIT. Your white items need to FIT properly in order for it to be amazing!
So try something on in white, I dare you!
What are your favorite items from the collection? How would you rock colored jeans for the spring and summer?